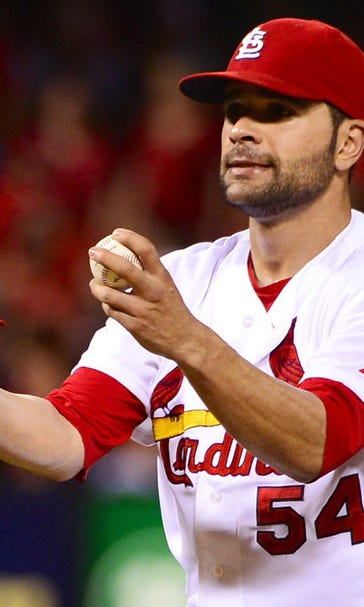 Frustration? Yeah, and then some as Garcia goes under the knife again
BY foxsports • July 9, 2014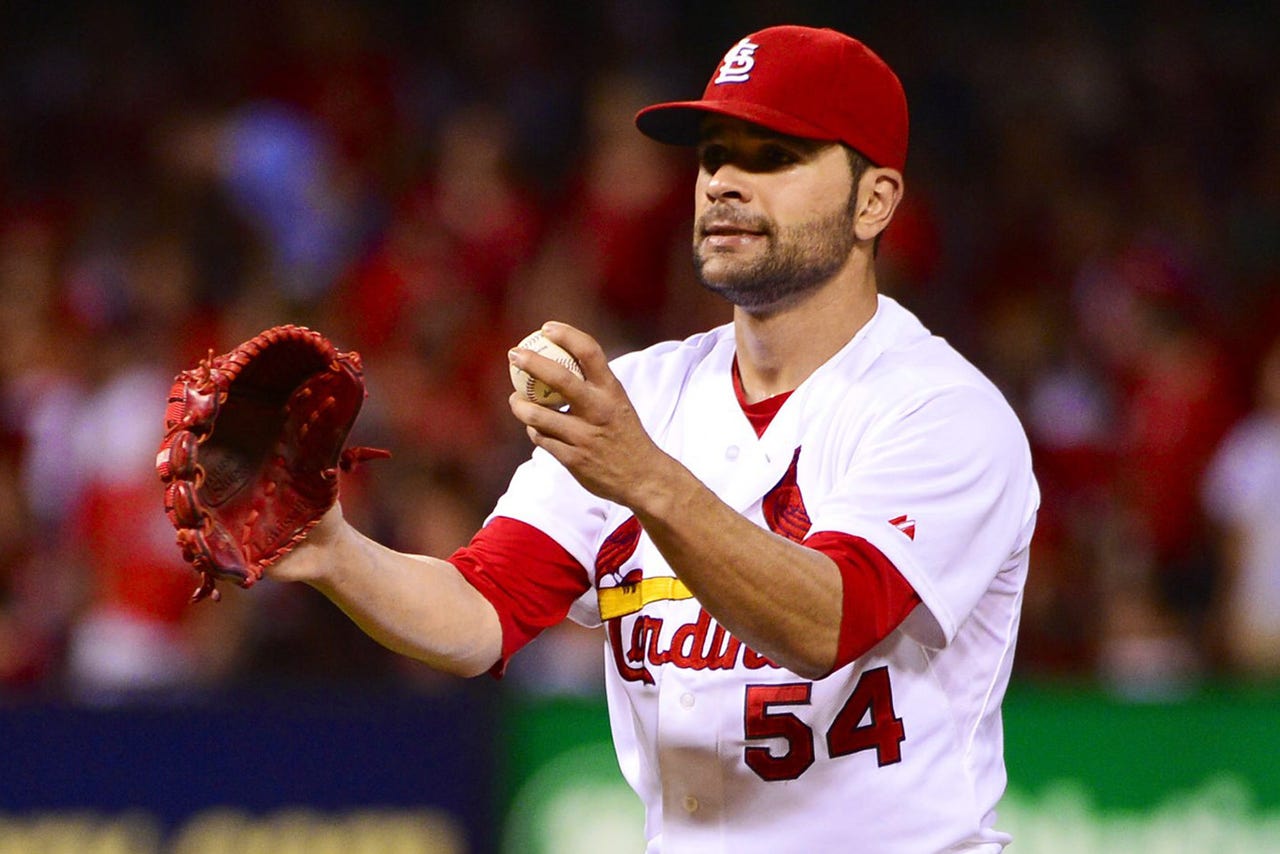 ST. LOUIS -- The sad career of Cardinals left-hander Jaime Garcia took another unfortunate turn Tuesday when the team said he would undergo his third season-ending surgery.
And yes, "sad" is as fair a word as any to describe the left-hander's career over the past three years. Well, the past two years and 51 weeks, anyway. It was on July 13, 2011, that Garcia signed a $27 million contract extension that is paying him $7.75 million this year and $9.25 million in 2015 (plus $1 million to buy out the final two years of $23.5 million). There was nothing sad about that.
But little has gone right on the job since then because of his uncooperative left shoulder. The issues began in 2012, when he spent 2 1/2 months on the disabled list with a sprained shoulder. He made only nine starts in 2013 before season-ending surgery to repair his labrum and rotator cuff. He reported to spring training this year reportedly ready to go but soon was set back, did not make his first start until May 18 and, barely a month later, was shut down again. And you wonder how often he was pain-free in the 49 starts he has been able to make since getting his four-year extension.
Certainly not any of the seven this season, from what he said. Count me among those who thought Garcia had trouble distinguishing between pitching with the soreness that comes with the job and pitching with pain from a shoulder simply not up to the task of throwing a baseball 90 mph. But after talking with him Tuesday, it sounds likely that he has been dealing with a legitimate issue for longer than even he thought.
In his latest tour of the industry's leading arm experts, Garcia was diagnosed with thoracic outlet syndrome, the same affliction that finally brought down Chris Carpenter's career. When Garcia told doctors about his symptoms, they told him this could have been "going on for a while."
"I can't sit here and say I've had it for two years because I don't know," Garcia said. "I was recommended to go see these doctors and this is what they said. They asked me about the last couple of years. I told them the symptoms and think there's a possibility of that being the case."
What Garcia knows for certain is that the more starts he made this season, the more he knew something wasn't right. Getting hit by a pitch on his left elbow in his first rehab start did not help, either. "I'm thinking a lot had to do with it," he said.
As he soldiered through the next several weeks, he said, he typically began to feel numbness and lose the feel of the ball as he worked deeper into a game, which might explain an outing like he had against Kansas City. He zipped through four scoreless innings and then gave up six runs in the fifth.
Watch the Cardinals Live pregame and postgame shows before and after every St. Louis Cardinals game on FOX Sports Midwest.
Between that start and his next one, Garcia said he skipped his bullpen session, stayed out of the weight room and "did not do a lot of stuff to irritate the nerves" because he wasn't feeling right. Then he went out and dominated the Blue Jays with seven scoreless innings.
"I'm not going to say I felt great," Garcia said. "All I can say is I felt control of my body, I was in control of my arm, I was in control of my pitches for about five to six innings. I was like, 'If this is what it's going to take -- to take it easy between starts and not lift and whatever -- I'm going to because I want to be out there.' I tried to do the same the next start and it didn't work. Things just got worse and worse."
The results of his next start were almost as good as the one in Toronto -- seven innings, one run against the Nationals -- but in the one after that, he gave up four runs in five innings to the Phillies. That would be his last outing of the season and, really, for who knows how long.
He spent the next couple of weeks visiting doctors who diagnosed him with thoracic outlet syndrome and talking with numerous pitchers -- including Carpenter, Josh Beckett and Chris Young -- who have undergone the same type of surgery. Doctors told Garcia he might have been able to pitch another couple of months this season but "there was no guarantee" and, either way, surgery was inevitable.
Pitching next year is far from guaranteed, of course. This is an invasive surgery during which an incision is made underneath the arm and the first rib is removed along with some muscle to allow the nerves more freedom. Cardinals general manager John Mozeliak said three to four months is the typical recovery time, but he stopped short of saying Garcia would be ready for spring training.
"When you look at historically when people have this surgery, they tend to be able to come back," Mozeliak said. "In fairness, we will probably have a much better gauge for that in about two months."
As concerned as is Garcia about returning to his job, he said surgery is needed so he can go about his days without pain. He said the numbness in his arm, tingling in the neck and shooting pain in his hand were giving him "tough times" with daily tasks and he sometimes woke in the middle of the night because of pain.
From what Garcia said, though, he wants to return to the Cardinals' rotation as much as anyone else in his situation. When he is healthy, he is pretty darn good at pitching, too. Even with all of his woes, he has gone 19-14 with a 3.93 ERA in 49 starts since signing his extension. In three-plus seasons before that, he went 22-11 with a 2.96 ERA in 48 starts.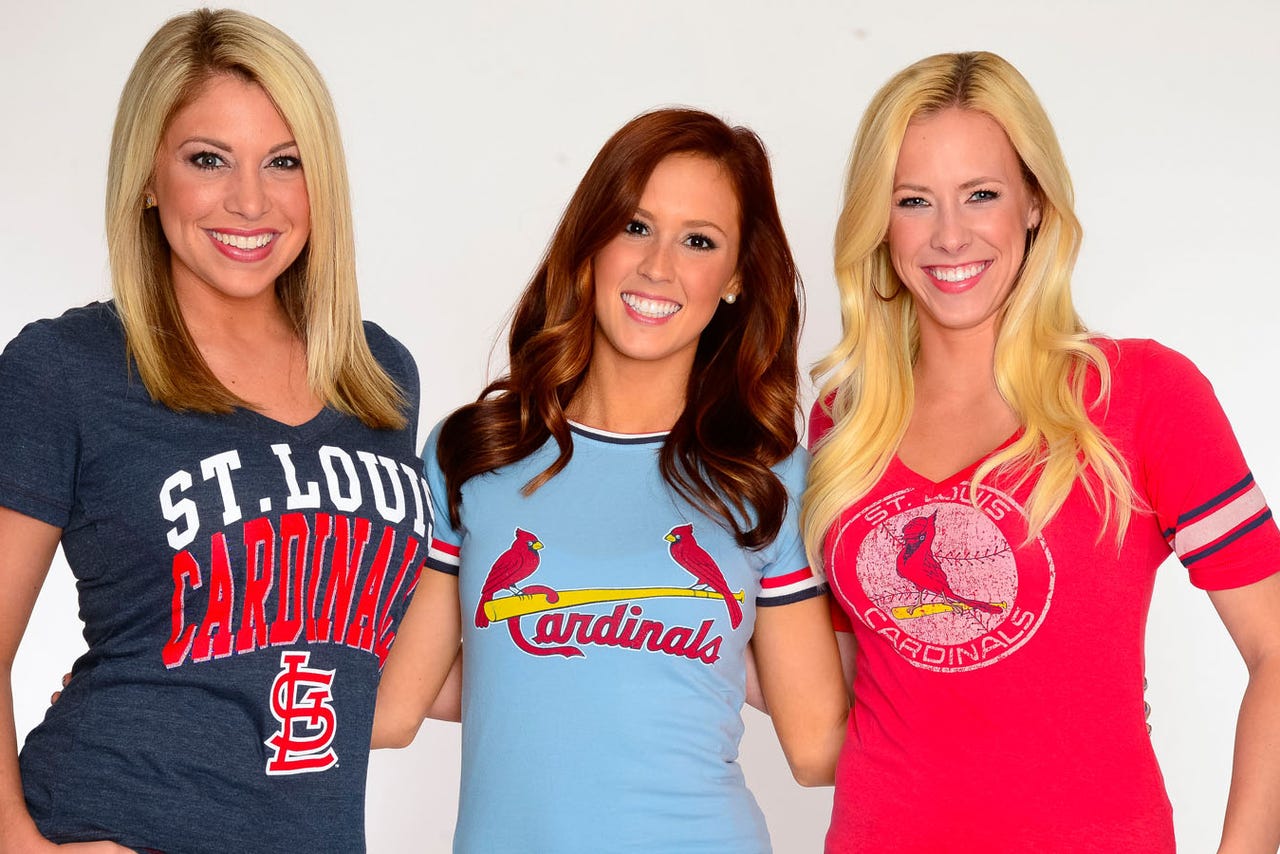 FOX SPORTS MIDWEST GIRLS: Read their bios, check out their upcoming appearances and view their photo galleries and videos.
You might think that after all of the uncertainty his shoulder has caused him, to finally -- and hopefully -- learn what has been at the root of his injuries would bring some sense of relief. But Garcia is way beyond that.
"At this point, it's hard to say the word 'relief,'" he said. "I'm very frustrated and disappointed at myself because this continues to happen when my goal and the thing I want the most is to be out there helping this team win.
"I have worked so hard the last couple of years to be out there somehow. At this point, all I can say is that it's a tough surgery and I'm going in there, praying for everything to go well. I'm going to do everything in my control to come back as soon as possible and as safe as possible."
Wish him well. He faces a difficult road, but it does not have to have a sad ending.
You can follow Stan McNeal on Twitter at @StanMcNeal or email him at stanmcneal@gmail.com.
---