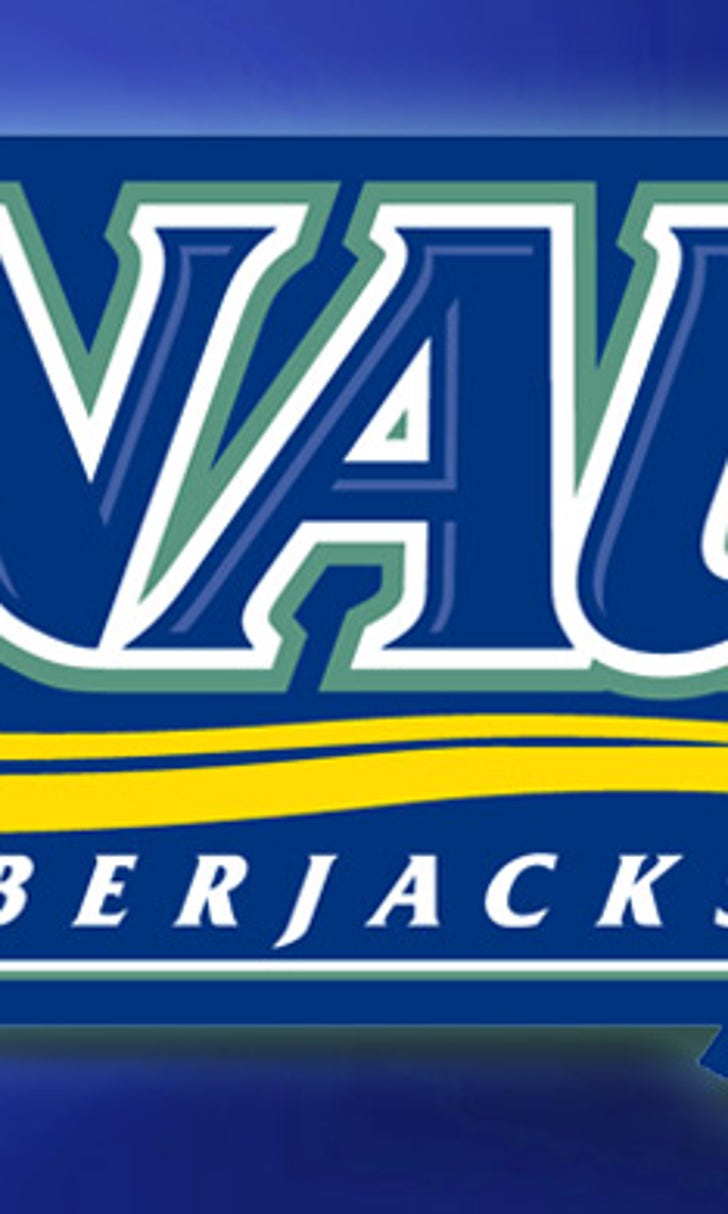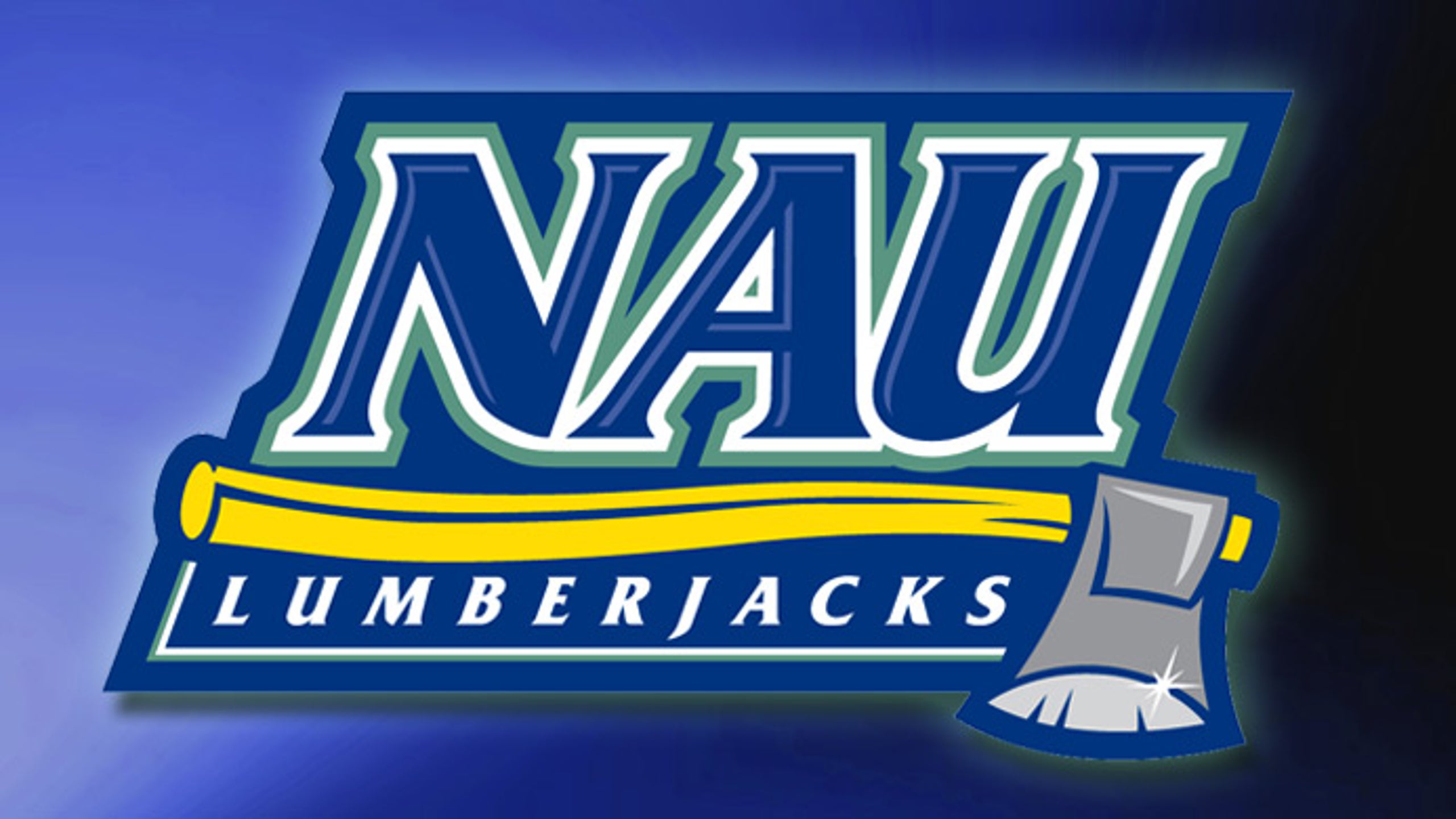 Frost sets NAU season scoring mark in big win
BY foxsports • February 22, 2014
GREELEY, Colo. -- Just two nights after their worst shooting performance of the season, the Northern Arizona women's basketball team posted a historic offensive showing in an 86-70 victory over Northern Colorado on Saturday afternoon.
The win kept the Lumberjacks in the hunt for a Big Sky Conference tournament berth, earning them a split of their weekend road trip and upping their record to 9-16 overall and 6-10 in conference play.
"I am proud of our effort; we had a sluggish start but we stayed with it and they showed true grit," coach Sue Darling said. "At this point, we're in playoff mode and we have to take it one game at a time, one possession at a time. We had some kids have big games but I am proud of our whole team. Everyone stepped up and played their part."
The Lumberjacks shot 62.5 percent from the field, which is the second-best single-game field goal percentage in school history only trailing the team's 65.1 percent versus Montana in 1998. They drilled 13 threes and shot 72.2 percent from long distance, setting a new school record for three-pointers made in a game.
Saturday was also a historic day for senior Amanda Frost, who in a season full of amazing games may have had her finest game when the team needed it the most. Frost equaled her career-high of 34 points, hitting a career-best 8-of-12 from behind the arc. She broke Amy Patton's NAU single-season scoring record with a three, her seventh of the day, with 4:58 left in the game and she hit her eighth and final trey 40 seconds later to finish the contest with 543 points this season. The captain from Riverside, Calif. also tied the school-record for threes in a game, climbed into a tie for third-most threes in a season and moved into sixth all-time with 126 career three-point makes.
"It feels good because we won too," Frost said. "Breaking the record coming off a win is an amazing feeling. It feels surreal."
The Lumberjacks fell behind 19-9 eight minutes into the game, but got right back into the game courtesy of a 12-0 run sparked by 10 points from Frost. The teams traded blows throughout the final nine and a half minutes before intermission as neither team led by more than four during that span.
NAU went into halftime with a 41-40 advantage and completely grabbed a hold of the momentum by scoring the first eight points out of the break starting with back-to-back threes by freshman Rene Coggins and Frost. NAU snagged its first double-digit lead, 55-44, four minutes into the half and led by 21 with 10:27 remaining following another triple by Coggins. The Bears clawed back with a 9-0 run to close within 12 over the next three minutes, but the Lumberjacks put the game out of reach with a corresponding 12-0 spurt capped by Frost's final two treys of the game to lead 82-60 with 4:18 left.
The Lumberjacks led by as much as 25 and after starting just 3-of-10 from the field, they proceeded to make 23 of their next 28 shots. In the second half alone, they misfired on just once in their first 13 shots in building on their one-point halftime edge. In addition to their offensive showcase from the field, they also hit 13-of-14 from the free-throw line to shoot over 90 percent from the line for the first time all season.
"Coach kept talking about playing as a team and that we are in playoff mode," Frost said. "We had a discussion before the game and that set me off. As a team we were pumped up before the game. We were ready."
Frost notched her fifth 30-point game of the season and moved closer to the 1,000 point club with 970 career points.
Frost was not the only Lumberjack to star on Saturday though. Junior Raven Anderson set a new career-high with 20 points, going 8-of-9 from the field and making all four of her attempts from the line. She also corralled a season-best eight rebounds in addition to four assists, two blocks and a steal. Coggins and freshman Brittani Lusain each added 13 points combining to shot 9-of-13 from the field and 5-of-6 from three-point range. Junior Erikka Banks had a team-high four steals and freshman Catelyn Preston had four assists off the bench.
---