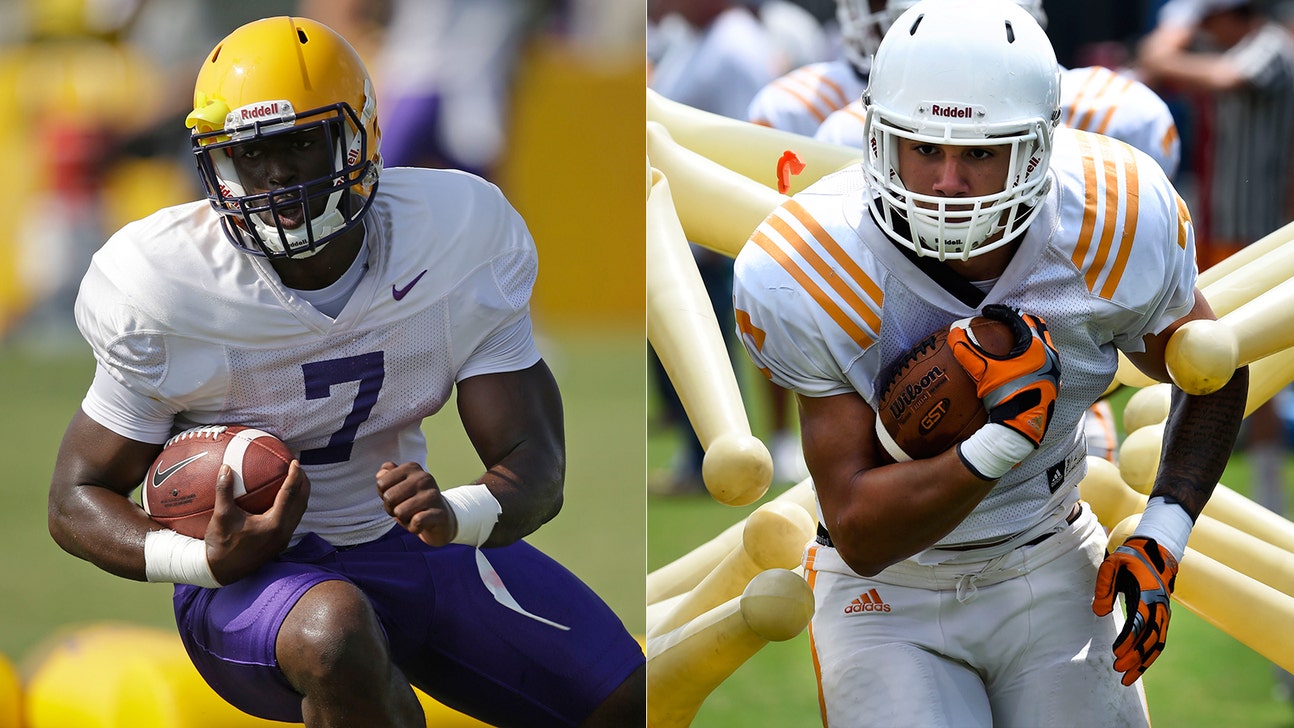 Frosh Perspective: First-year players who could vie for Heisman
Published
Aug. 13, 2014 2:46 p.m. ET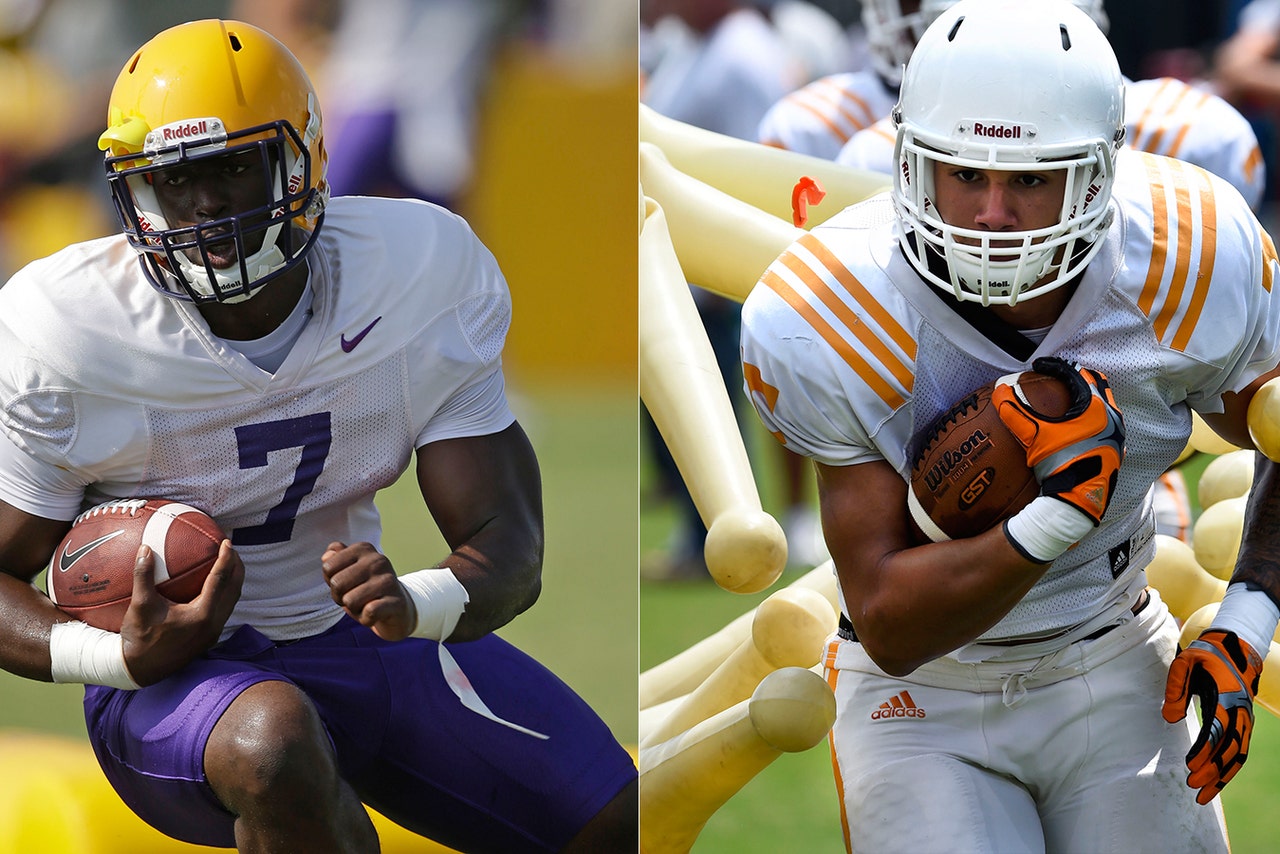 Over 70 years before Johnny Manziel finally made Heisman Trophy history for the freshman class -- and Jameis Winston followed -- there was Clint Castleberry.
The Georgia Tech running back took the field in 1942 due to the suspension of the rule barring first-year students from playing in varsity games and finished third in the voting behind Frank Sinkwich and Paul Governali.
Through decades of the freshman ineligibility rule (it was finally revoked in 1972) and a stigma among voters of anointing a rookie -- Herschel Walker and Michael Vick could only tie Castleberry in 1980 and '99, respectively; and Emmitt Smith ('87) and Marshall Faulk ('91) didn't come close, each taking ninth -- Castleberry's record stood. It wasn't until Adrian Peterson came in second in 2004 that Castleberry was finally eclipsed.
More than a decade later, Manziel and Winston's victories now make it seem laughable that there was ever a bias surrounding freshmen, so much so that the annual preseason search to crown the contenders is incomplete without a crop of first-year players.
But even among freshmen there does remain one last Heisman hurdle. Manziel and Winston were both redshirts, meaning no true freshman has ever won. Could that change in 2014?
Here's a look at the redshirt and true freshmen that could join the race this season, with the caveat that other contenders are almost certain to rise:
Could the next redshirt freshman challenger be from the team that started it all? Allen, the nation's top-rated passer in the Class of 2014, doesn't have the practical experience of sophomore Kenny Hill, who he's battling for the starting job. He's also more of a pocket passer than Hill (and Manziel), but we've seen the success coach Kevin Sumlin has had with prototypical QBs in the past -- at Houston with Case Keenum and Sam Bradford at Oklahoma -- and with weapons like receivers Malcome Kennedy, Ricky Seals-Jones and Speedy Noil, Allen is poised to put up big numbers should he claim the job. He certainly has the right mentality, as Sumlin told the 'Dallas Morning News:' "He looked us in the eye when Johnny was still here and committed, before Johnny even said he was leaving. He was coming. He didn't worry about Johnny Manziel."
Poised to be one of the stars of the Tigers' A-Day game, Barber suffered a high ankle sprain on his first carry. Back at full health, he's in competition with seniors Cameron Artis-Payne and Cory Grant for carries, along with true freshmen Kamryn Pettway and Roc Thomas, but what could set Barber apart is a mix the other Auburn RBs can't match. He has size at 5-foot-11, 225 pounds and is more agile and back in January had Heisman finalist Tre Mason saying "[Barber] is probably skill wise, the best out of al of us. That guy is good." While coach Gus Malzahn has made it clear the Tigers will open up the passing game more in QB Nick Marshall's second season, this will still be an offense predicated by the run and one with the potential to produce a 1,500-plus yards runner. Can Barber wrest away enough carries to be that guy?
He's been compared to Adrian Peterson and Michael Jordan and College Football Hall of Famer and Tigers legend Charles Alexander said of Fournette, "the sky is (the) limit." The latest verbal salivations coming via his coach, Les Miles, who talked about the 6-1, 224-pound back in lines with Tiger Woods. Fournette can't really be this good, can he? He ran for 5,036 yards and 63 TDs at New Orleans' St. Augustine High and is expected to be the centerpiece of a Tigers running game down a 1,000-yard back with the loss of Jeremy Hill. We won't have to wait long to see Fournette in the spotlight as LSU opens up against Wisconsin in Houston, a game that could immediately put him in the trophy conversation. Only two players have ever been Heisman finalists as true freshmen: Walker in 1980 and Peterson in 2004.
His versatility could be his biggest asset, as coach Steve Sarkisian has already lined Jackson up at running back, wide receiver, cornerback and he's returned kicks. The 5-11, 185 pounder, who has been clocked at 4.4 in the 40-yard dash, is making quite an impact on his new coach, who told reporters last week, "I'm trying to find a flaw right now with the guy." With the Trojans' depth at wide receiver -- they have three players with at least 22 catches last year -- it's likely corner will be Jackson's main position early on, but he's expected to be a big part of the return game. Still, the possibility of using Jackson as a two-way player is intriguing, and a similar approach has only helped to increase the buzz surrounding UCLA linebacker/RB Myles Jack.
In contrast to the fanfare surrounding Fournette, Volunteers running backs coach is being a little more realistic with Hurd, saying like week "I have to remind him where he has to be. He's not Superman. He's an 18-year-old kid just like anybody else. He still makes mistakes." The four-star back is poised to see plenty of carries in a backfield that returns Marlin Lane (1,472 yards in three seasons), with both getting time with the first team in training camp. At 6-3 he makes for a rare mix as reports from Tennessee's early scrimmage has him showing surprising second-level speed for a bigger back. It's going to be difficult to make headway in a division that includes Heisman candidates Mike Davis (South Carolina) and Todd Gurley (Georgia), and running behind a line with five new starters, but Hurd is intriguing.
---