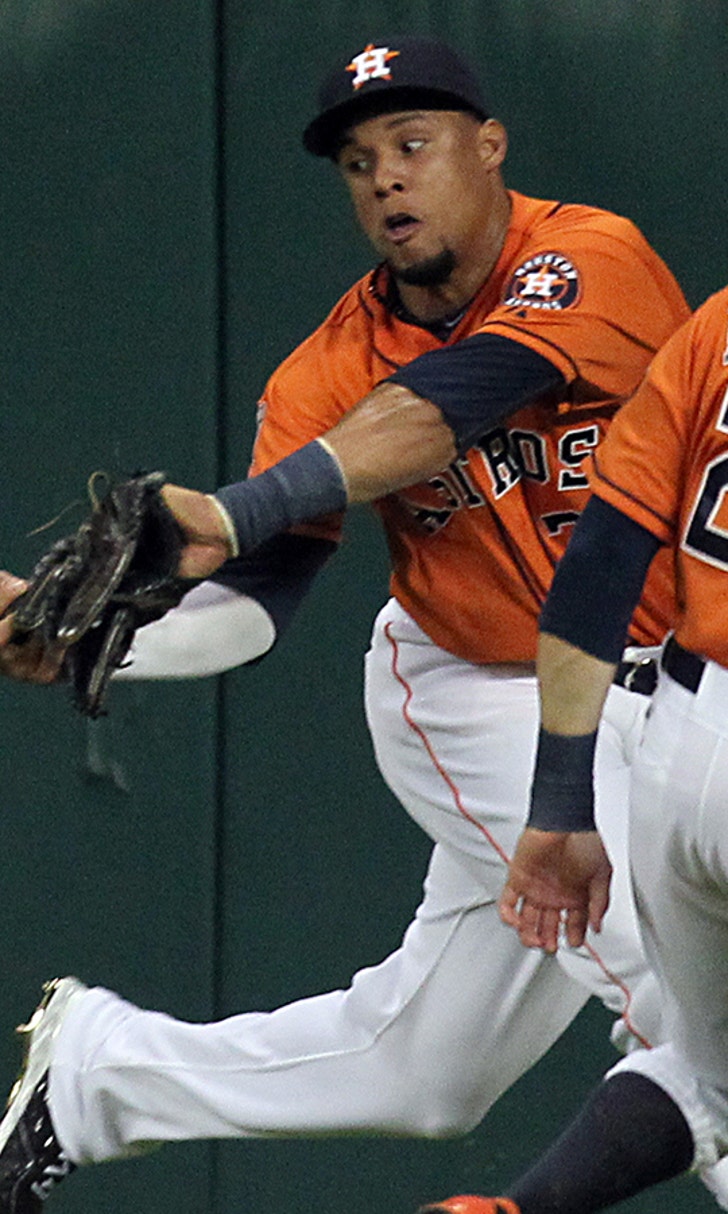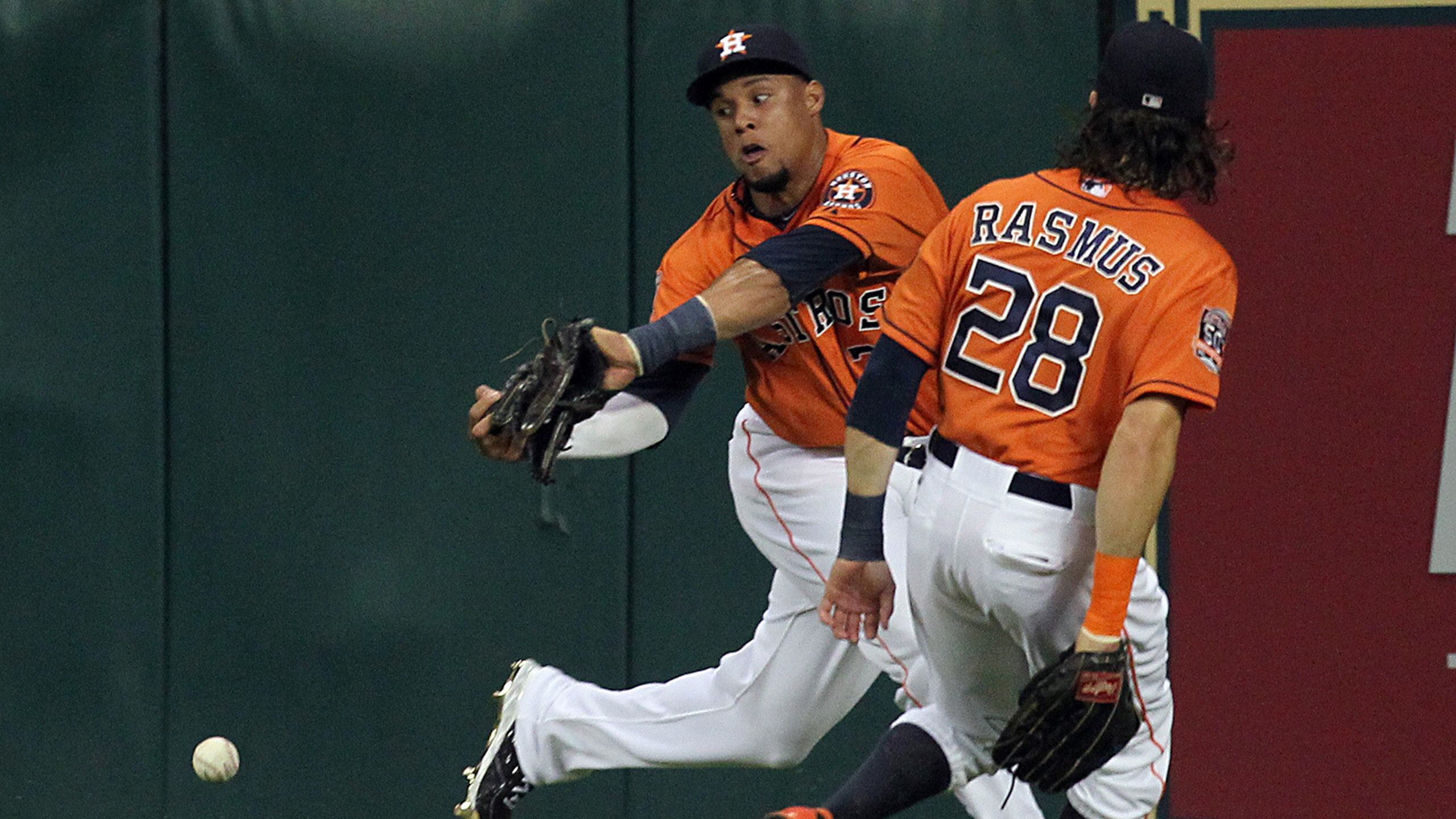 Fresh off trade-deadline deal, Gomez has rocky debut with Astros
BY Shawn Ramsey • August 1, 2015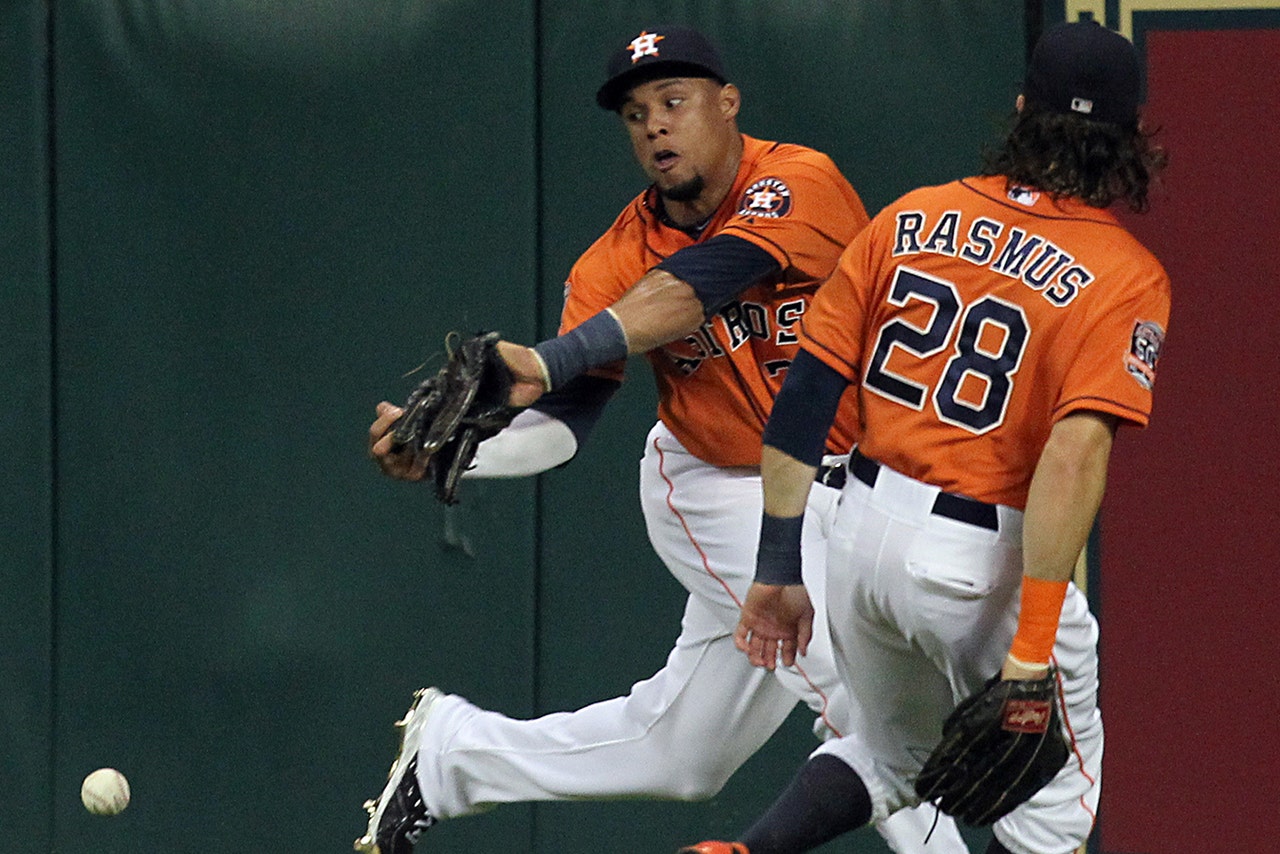 Scott Kazmir, the Houston Astros' first trade-deadline acquisition, has already paid off for the club in his two starts since coming from the Oakland A's on July 23. 
However, Carlos Gomez, acquired Thursday along with right-hander Mike Fiers from the Milwaukee Brewers, started his career in Houston with a less-than-stellar performance.
In front of 34,720 cheering fans at Minute Maid Park on Friday night, Gomez took his first Astros at-bat hitting second behind Jose Altuve against the Arizona Diamondbacks. He ended the night 0 for 5 with a strikeout.
While Gold Glove-caliber defense will surely be the norm for Gomez, a fielding blunder in the sixth inning highlighted the center fielder's night as he overran a flyball off the bat of Welington Castillo, resulting in a double for the Arizona catcher when the ball bounced off Gomez's outstretched glove. 
"Well, Gomez called it, and I think he got there and he took a late peek at Rasmus to see where he was or the wall. Center field has jurisdiction out there to go as far as he can, as long as he can," Astros manager A.J. Hinch said after the game. "I think the peek to see either Rasmus or the wall cost him the flight of the ball a little bit and then he missed it. I think he overran it, I mean he covered too much ground. So that's unfortunate, hustle play, but certainly one that's his play to make." 
Perhaps chalk it up to nerves from switching teams. Gomez admitted prior to the game that the previous day since learning about the trade has been an emotional roller coaster. After all, he was virtually traded twice in two days as a deal to send Gomez to the New York Mets fell through Wednesday night before he was traded to the Astros on Thursday.
"Really crazy. First I get traded (to the Mets on Wednesday) and two hours later I get back to the Brewers," Gomez said. "Then yesterday I got a call and (Brewers general manager) Bob Melvin told me I was traded to the Houston Astros. I'm really excited to have the opportunity to be in one of the best teams in baseball right now and be a part of this and try to get to the World Series."
After the deal was made official, Gomez said he felt mixed emotions about leaving the Brewers organization.
"Yesterday is a little bit emotional for everything," Gomez said. "It's an organization that I learned a lot, and I wish the best for them, because they give me the opportunity, believe in me ... Always there for me like a family."
Sure, the first night in an Astros uniform didn't exactly go to plan, but Gomez has high hopes for his new team.
"I bring a lot of stuff like energy, love and blessed," Gomez said. "I think this team's going to be really special. We have everything to win the whole thing."
Prior to Friday's game, Gomez had a .262 batting average with eight home runs and 43 RBI in 74 games with the Brewers. Gomez is a two-time All-Star (2013, 2014) and won a 2013 NL Gold Glove. 
Follow Shawn Ramsey on Twitter: @ShawnPRamsey
MORE FROM FOX SPORTS SOUTHWEST: 
- PHOTOS: Cowboys Cheerleaders Auditions
- Preseason predictions for 2015 MLB season
- Ranking NFL quarterback salaries
- Oldest player on every NBA team
- College football's highest paid coaches in 2014
- Highest paid player on every MLB roster
---
---