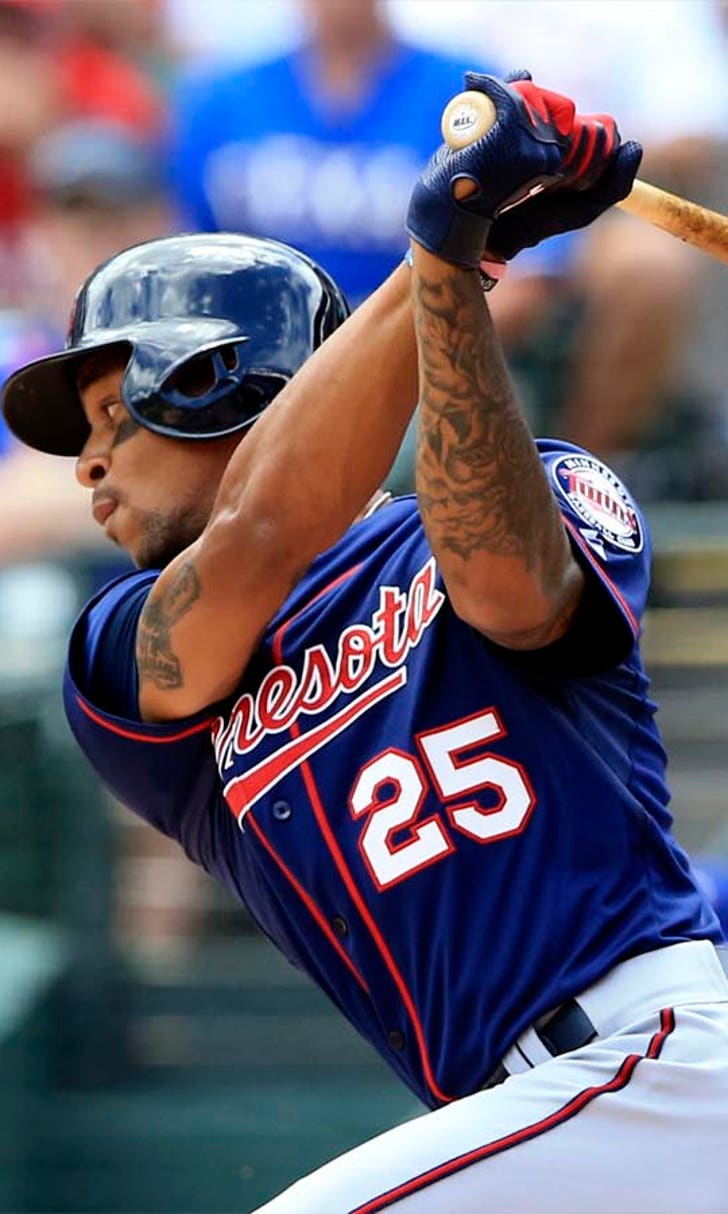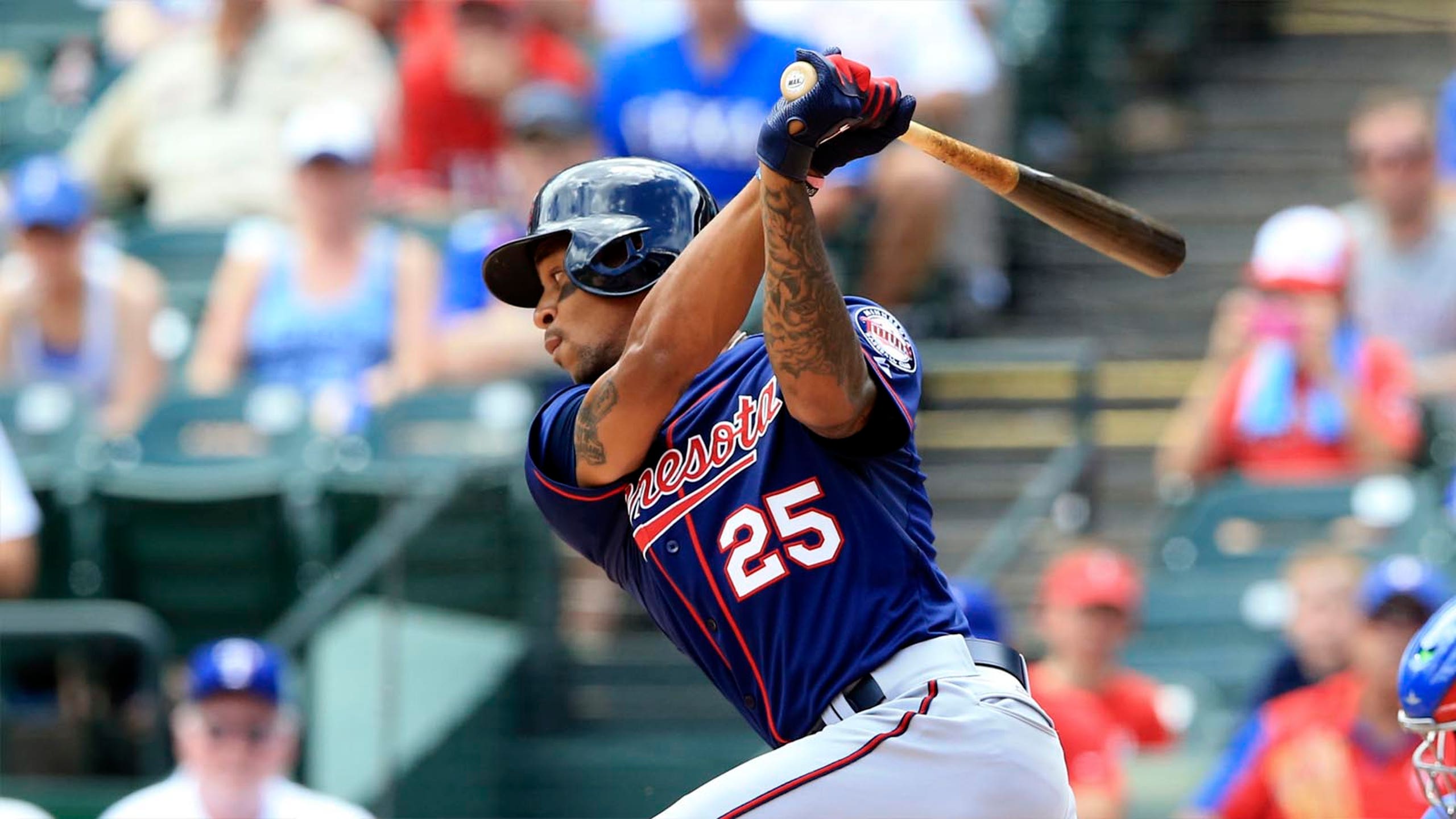 Free Agent Frenzy: Blue chippers Byron Buxton, Francisco Lindor ready to help
BY John Halpin • June 18, 2015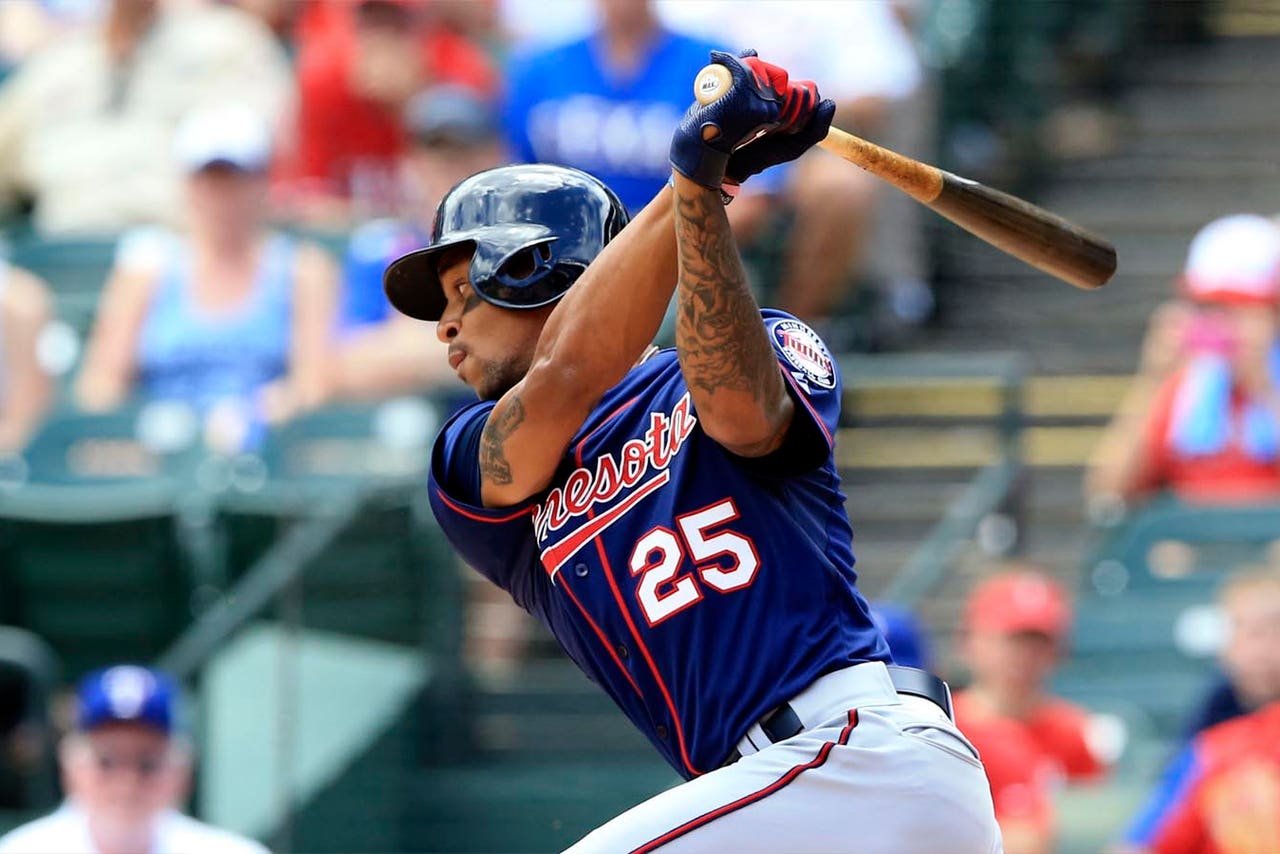 The most popular free agent on FOXSports.com right now is Cubs rookie Kyle Schwarber - who homered on Thursday and has six hits in his first 10 at-bats - but unless you just want him for the weekend, forget it. He'll go back to the minors after Sunday, when the Cubs don't need him to DH any more.
With that out of the way ... here's this season's 10th edition of Free Agent Frenzy. Please note that, as in past seasons, no player will be mentioned in this space more than once in a four-week span, because we don't want to beat you over the head all year long about the same players. Also, we'll limit our discussions to players owned in fewer than 50 percent of FOXSports.com leagues. Let's get going!
(Note: All stats are through Wednesday.)
Catcher: Francisco Cervelli, Pirates (owned in 19.5 percent of FOXSports.com leagues)
Cervelli has never had much power, but with a .285 career BA and an .804 OPS this season, he's not a bad hitter at all. Cervelli is T-12 among catchers with 19 runs, and T-15 with 19 RBI. He's also batting .316, which is about 100 points higher than most fantasy catchers.
Digging deeper: As the Angels' regular catcher, Carlos Perez (0.6 percent owned) is worth your AL-only attention. Perez doesn't have much power, but his minor-league BAs have always been solid. Playing time is half the battle in deep leagues, right?
First base: Logan Morrison, Mariners (owned in 4.6 percent of FOXSports.com leagues)
Are you waiting for LoMo's inevitable injury? Me too, but until it happens, let's buy into his minor renaissance that includes eight home runs and 1B/OF eligibility.
Digging deeper: Chris Parmelee (2.3 percent owned) never really got it done in a few stints with the Twins, but after coming up from the minors, he hit two home runs on Tuesday and another on Wednesday for the Orioles. AL-only owners who won't consider Parmelee are overthinking. Maybe it doesn't work out, but maybe it does, right?
Second base: Rougned Odor, Rangers (owned in 3.6 percent of FOXSports.com leagues)
Following early-season struggles and a demotion to the minors, Odor had four hits in his first seven at-bats following his recall. Remember that he had 15 homers with 10 steals between the minors and majors last season. Odor is just 21, but he has tools.
Digging deeper: Derek Dietrich (0.1 percent owned) is likely to take over third-base duties in Miami with Martin Prado on the DL. Dietrich isn't as highly regarded as he used to be, but he can still hit fairly well for a middle infielder (.815 OPS at Triple A). Act fast to grab him in your NL-only league.
Third base: Kelly Johnson, Braves (owned in 4.3 percent of FOXSports.com leagues)
Pros: 20-homer power, 1B/3B/OF eligibility, the sixth (but sometimes fifth or fourth) spot in his team's lineup.
Cons: Hasn't batted higher than .235 since 2010, his team will find reasons to bench or trade him at some point.
Verdict: If you need a third baseman with power, Johnson is a solid grab. Just don't get too attached.
Digging deeper: Gordon Beckham (0.9 percent owned) has been playing the hot corner regularly for the Chisox. He has one hit in his last 29 at bats, but he's PLAYING, dammit! If they keep running Beckham out there, he'll obviously improve some, and help your AL-only counting stats a little bit. He's eligible at 2B, too.
Shortstop: Matt Duffy, Giants (owned in 12.1 percent of FOXSports.com leagues)
Duffy stole 20 bases in 97 games at Double A last season, but he has two this year. He hit three home runs at Double A last year, but has six with the Giants so far in 2015. MAKE UP YOUR MIND, MATT DUFFY!
Duffy should be solid over the rest of the season, with maybe a half-dozen homers and steals. He's eligible at SS/3B, and can help you more at the former.
Digging deeper: Francisco Lindor (8.8 percent owned) is a blue-chip prospect, but his best tool is his glove, which doesn't help anyone reading this. Lindor might steal 15 bases between now and the end of the year, but his power hasn't developed yet, and he'll be overmatched at times. You can find better options in shallow mixed leagues, but if you get a bit deeper, give him a try.
Outfield: Byron Buxton, Twins (owned in 36.2 percent of FOXSports.com leagues)
Buxton was baseball's top prospect entering the season, ranked ahead of certain Hall of Famer and superhero Kris Bryant. Unlike Bryant, Buxton was promoted directly from Double A, so his adjustment period might be longer. Speed will mainly be how Buxton helps your fantasy squad now, but he should hit five or six homers as well.
Digging deeper: Brandon Barnes (0.4 percent owned) figures to get much of the left-field at bats for the Rockies with Corey Dickerson (foot) on the DL. Barnes has modest power and speed, and if your deep league uses daily lineup changes, grab Barnes for the home games if nothing else.
Starting pitcher: Charlie Morton, Pirates (owned in 30.8 percent of FOXSports.com leagues)
I don't normally like low-K guys, but Morton's extreme ground-ball rate is intriguing. He won't keep winning every start or maintain his 1.62 ERA, but he was at 3.72 last season and 3.26 the year before. If your other starters can carry the strikeout load, consider Morton to help with the other stuff.
Digging deeper: Martin Perez (0.1 percent owned) expects to resume his rehab assignment early next week, with an eye on a July return to the Rangers. If you have bench space in your AL-only league, try to grab Perez now. He's not a star, but will be better than most hurlers you'll find on the wire.
Relief pitcher: A.J. Ramos, Marlins (owned in 34.7 percent of FOXSports.com leagues)
Ramos has acquitted himself well as the Marlins' closer, saving eight games in the last 25 days. He whiffs plenty of batters, doesn't walk too many, and has the job.
Digging deeper: Evan Scribner (0.4).has 37 strikeouts against three walks in 34 2/3 innings for the A's, with a respectable 3.38 ERA and a strong 1.01 WHIP. He can help stabilize some categories for you in a deeper mixed league, and if the Tyler Clippard trade rumors are true ...
---