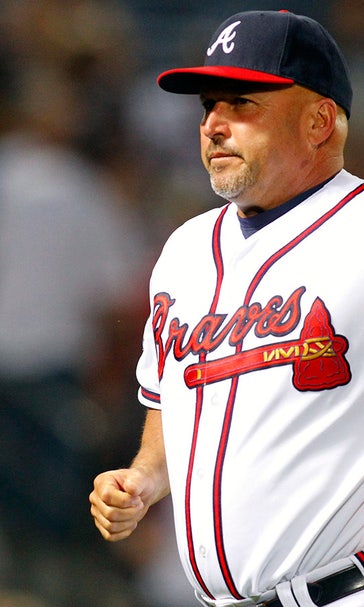 Fredi Gonzalez on Braves' long-term potential: 'I want to be a part of that'
May 6, 2016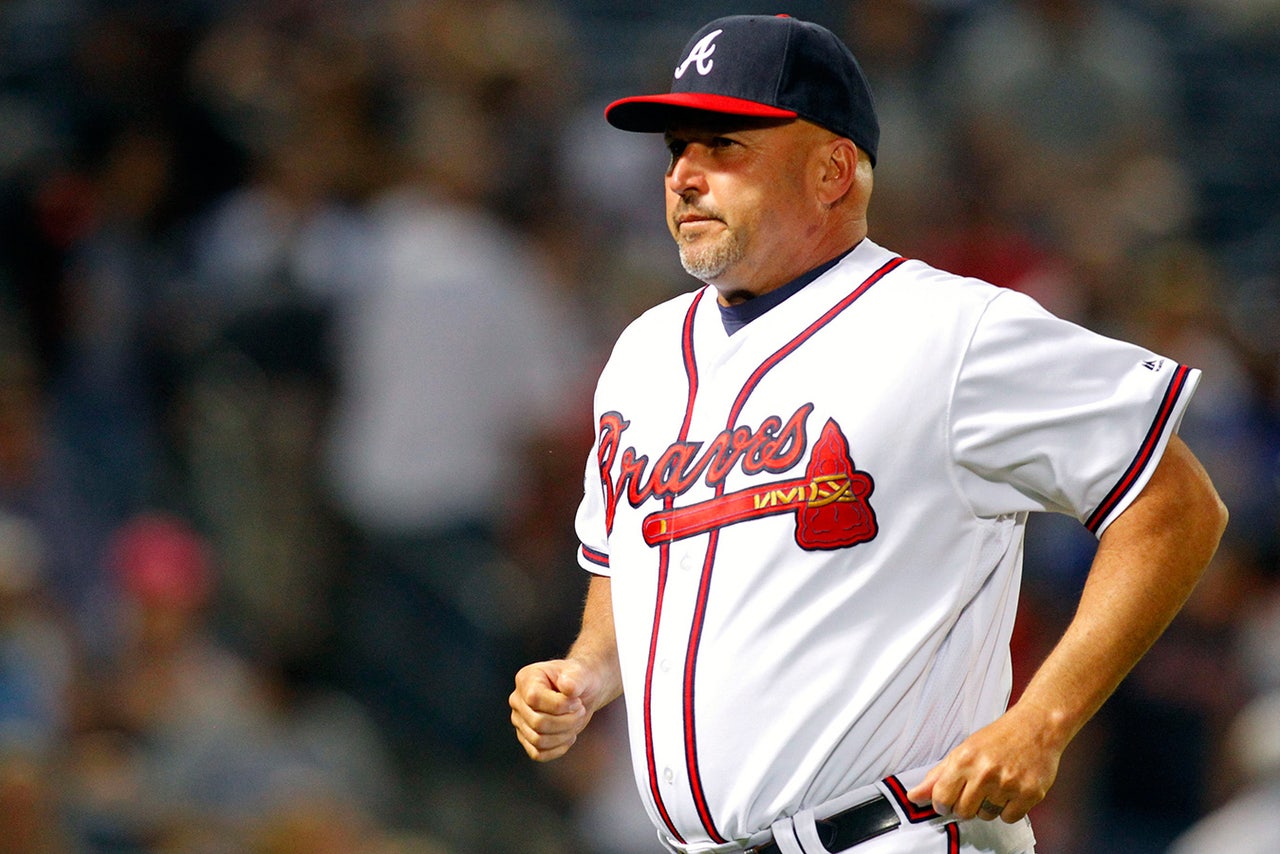 If Fredi Gonzalez somehow misses any conversation or article concerning his job status with the Atlanta Braves, his cell phone offers him a quick reminder.
"I try not to hear it, but you get 40 text messages a day and by the time you cipher all the 40 messages you know exactly what the story is, right?" said Gonzalez, the sixth-year manager who sits on baseball's most public hot seat at the moment. "You don't have to read it."
After his team's 7-20 start with a rebuilding roster against a daunting schedule, Gonzalez said he spent his team's off day on Thursday soul searching, and that he's elected to focus on the day-to-day requirements of the job. In reference to his recent quote in the New York Post — saying, "There are only three outcomes: 1) Fire me. 2) Give me a vote of confidence through the rest of the season. 3) Pick up my 2017 option." — Gonzalez did want to be misunderstood: There are no ultimatums in play.
This is his team until it isn't, but the ball remains in the front office's court. The 52-year-old manager even half-quipped, "It was never my intent to draw a line in the sand. Shoot, I've got no power to draw anybody lines."
So Gonzalez and the Braves enter their three-game series against the Arizona Diamondbacks with some level of uncertainty. It's clear the early record, bogged down by the lowest-scoring lineup in baseball, a disappointing bullpen to date and a rotation that has quickly turned the keys over to young arms, is unacceptable at every level of the organization. While the potential highs of this franchise rebuild rest firmly in the future at SunTrust Park, the lows were never intended to reach these depths.
The Braves have more than a couple prospects knocking on the door, perhaps as early as the 2016 season. Infielders Dansby Swanson, Ozzie Albies and Rio Ruiz are tearing up Triple-A and Double-A pitching, while young starters Lucas Sims and Tyrell Jenkins inch closer to MLB-ready.
Gonzalez wants to be around to watch that future roster take shape.
"One hundred percent I want to be a part of that," Gonzalez said. "You see the young talent coming and you see how good they can be for the long term. You know, I was part of all those trades. I was given all the information. I was in the room when all of this stuff happened, so of course you want to (stay).
"My biggest fear — I guess it's not a fear, nobody loses their life over this — or concern is you go through these lumps, you see these young guys come in and then you get let go or you get dismissed. And the guys are here the next year and they're winning everything."
There's precedent here, as Gonzalez is well aware.
Braves third-base coach Bo Porter was previously the manager for part of the Astros rebuilding effort which culminated in three straight 100-loss seasons and a 92-loss campaign in 2014 before the franchise's young corps led it back to the postseason. Porter was no longer employed by Houston when Carlos Correa, George Springer and Lance McCullers joined the big-league club on a full-time basis.
A similar situation played out with MLB's other rebuilding darling. The Chicago Cubs lost 87 or more games for five straight seasons before breaking into the playoffs in 2015. Manager Rick "Richie" Renteria was hired in 2014 before Kris Bryant, Javier Baez, Jorge Soler, Addison Russell and Kyle Schwarber were ready (or Jon Lester signed a mega-deal in free agency), but was let go before the pipeline delivered on its promise.
"I don't want to be Bo Porter or Richie Renteria, where those guys took some lumps," Gonzalez said. "And you could argue the case where Bo was part of that ground zero with ... Correa and Altuve was already there, but some of those young players and pitchers. And then he gets fired and these guys come up and they make the playoffs.
"And Richie Renteria, I think, did a hell of a job with the Cubs and he gets fired after one year after taking some lumps and the very next year they won (97) games and get in the playoffs."
There are multiple reasons behind any managerial change. It's difficult to argue the Cubs and Astros made the "wrong" calls with Joe Maddon and A.J. Hinch, respectively, and it would be disingenuous to assume Gonzalez's job security is tethered exclusively to his 2016 record. (Gonzalez did mention the Mets as a team that "did it right" with manager Terry Collins, letting him see his talented pitching staff mature and improve into a World Series contender.)
Still, with the franchise building toward a brighter future, it stands to reason that Gonzalez would want to stick around for the payoff after what is shaping up to be another difficult season in Atlanta. But for now?
"I got a chance to write the lineup today," Gonzalez said. "That's good enough for me."
---
---