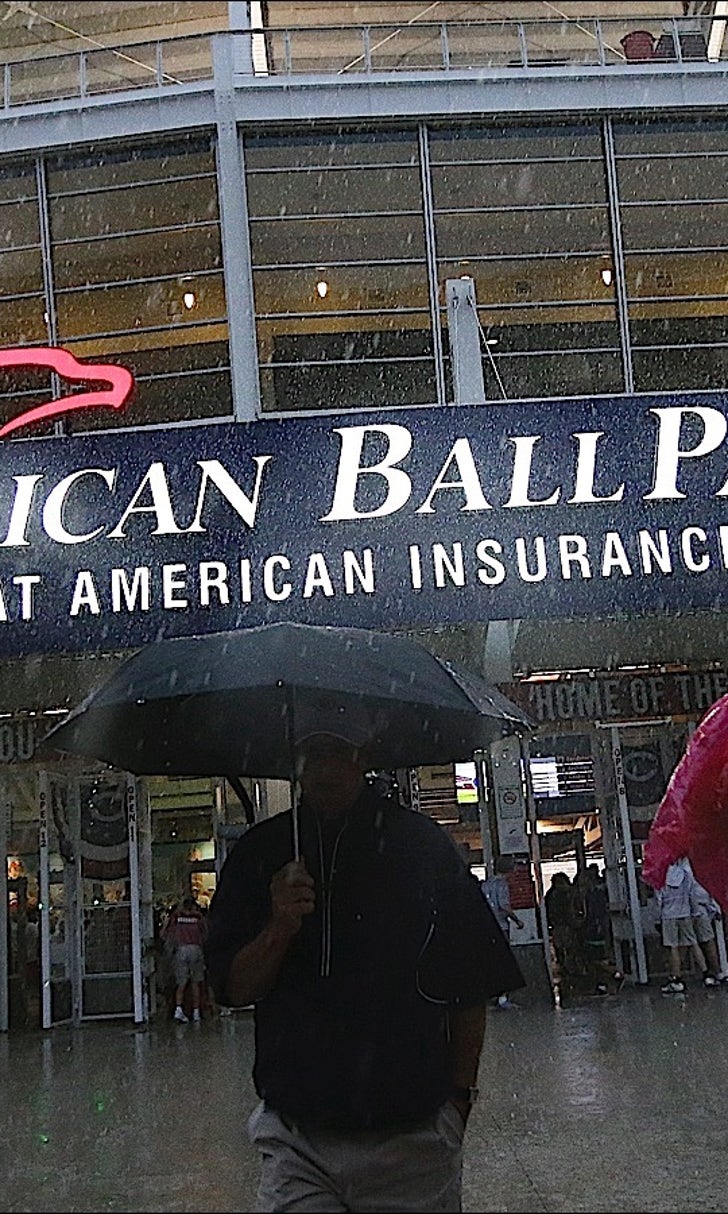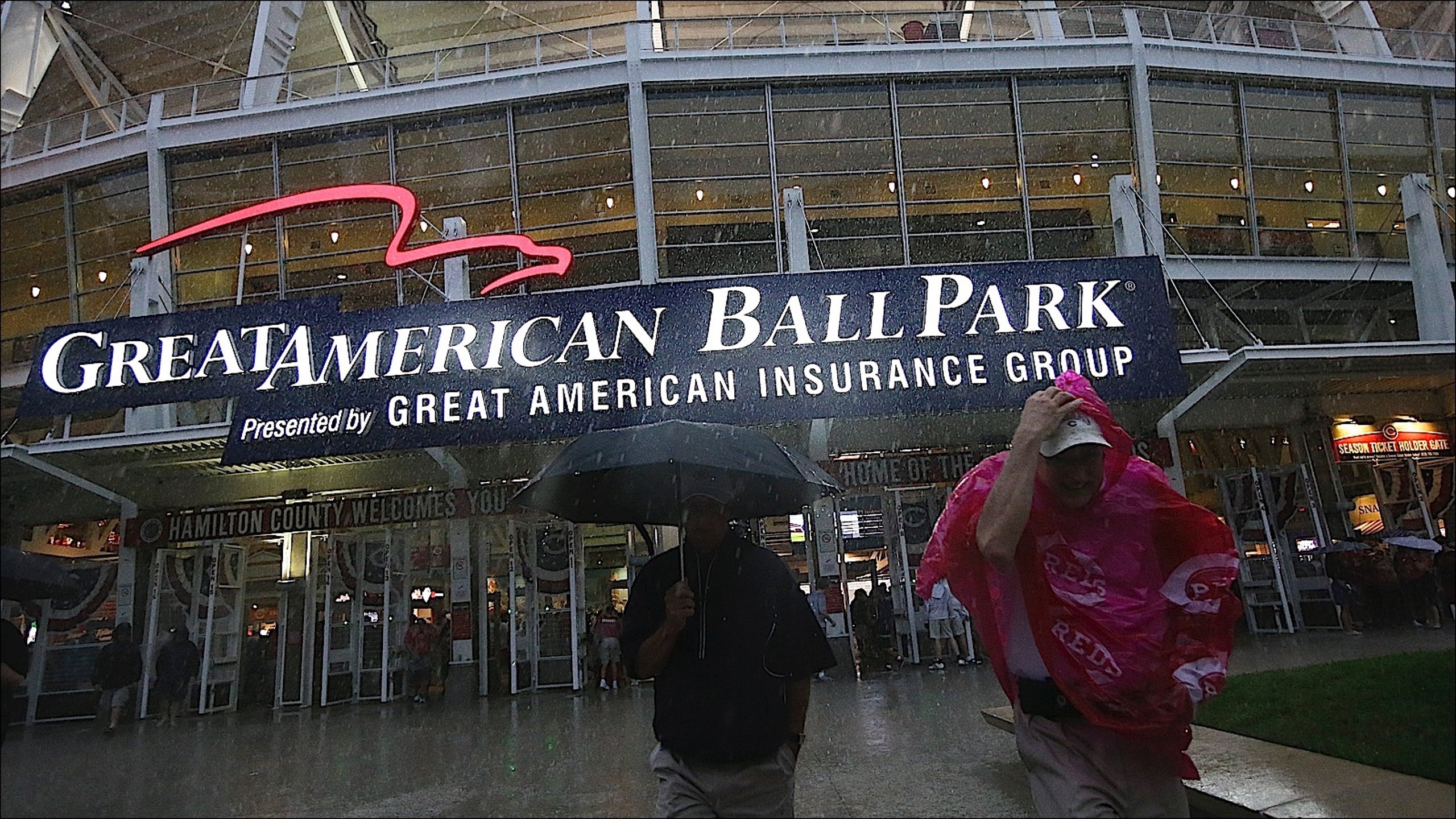 Frazier gets needed rest as Tigers at Reds postponed by rain
BY foxsports • June 18, 2015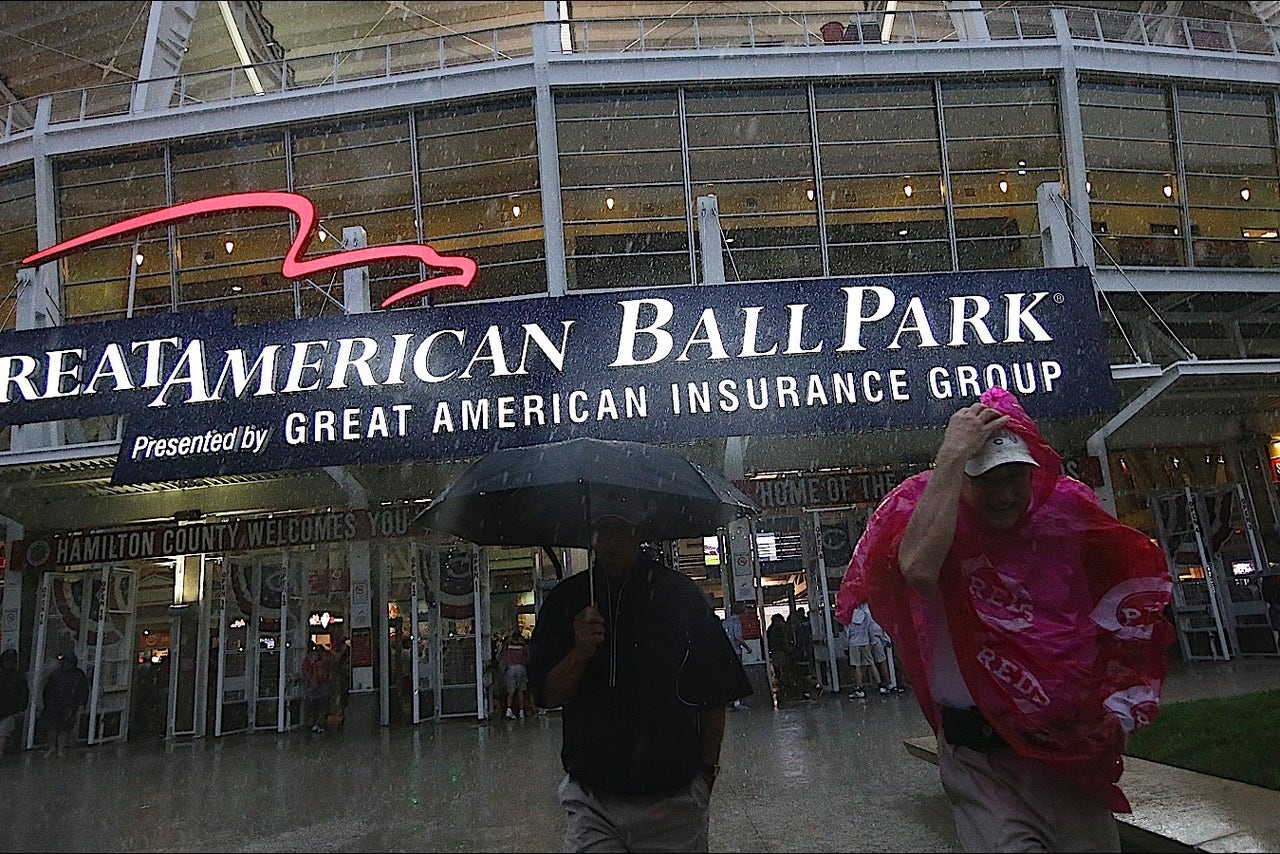 CINCINNATI (AP) -- Todd Frazier was out of the Reds' lineup on Thursday for a needed day off. The whole team got some rest when Cincinnati's game against the Detroit Tigers was postponed because of rain.
Now the third baseman can be refreshed when he resumes his push for the All-Star Game.
Frazier is making his case with a mid-June hitting tear. He hit four homers in the last two games against Detroit, including a grand slam in the 13th inning for an 8-4 win on Wednesday. His 22nd homer finally ended the game at 1:20 a.m.
The final game of the series on Thursday was called off because rain moved in before the scheduled start time and was expected to continue well into the night. It wasn't immediately rescheduled.
Manager Bryan Price expects to have Frazier back in the lineup on Friday when the Reds host Miami.
"He's a special guy, not just as a performer but as a person," Price said. "He's really taken it upon himself to be a guy who's delivering consistently in the middle of our order. It's been fun to watch from my seat, for sure."
Frazier made his first All-Star team last season and reached the final round of the home run derby, losing to Yoenis Cespedes. The game is in Cincinnati next month, and Frazier loves hitting at Great American Ball Park, where he's batting .364 with 14 homers this season.
Frazier is lagging in fan voting for the starter at third base, so he'd likely have to be chosen as a reserve.
"You've got to be confident in yourself," Frazier said. "Right now, the votes are a little tough. At the same time, I do think I deserve to be there. I think it would be a great opportunity for me.
"You want to start in whatever you do, especially in baseball. I'm not mad at anybody. That's just the way the voting is. I think it needs to be changed. Right now, that's the way we go about it. I just want to the opportunity to play, and you never know."
Frazier is on one of the best hitting tears of his career. He hit two solo homers in a 5-2 win in Detroit on Tuesday night, followed by his solo shot and game-ending grand slam a day later.
There's nothing elaborate involved.
"I don't really do too much before the game, don't look at too much film," he said. "I just go back to the basics.
"When you first start hitting, you understand you're going up there trying to crush the ball. That's basically what I'm trying to do. If you get the right pitch to hit and your mind's nice and relaxed, most of the time you're going to hit the ball hard. And that's what I'm trying to do."
RAIN, RAIN, RAIN ...
The game was called after a 37-minute delay. There have been nine rain delays at Great American this season totaling 13 hours, 40 minutes, with two games postponed. The Tigers and Reds have three common off days in August to make it up.
TRAINER'S ROOM
Tigers: Victor Martinez will join the Tigers in New York for the start of a series against the Yankees on Friday and is expected to be activated off the disabled list. He's been sidelined since May 19 with an inflamed left knee. ... Alex Avila will catch in the bullpen on Friday to test his sore left knee.
Reds: Rookie right-hander Jon Moscot will have surgery on his dislocated left shoulder. He's expected to be ready for spring training.
UP NEXT
Tigers: Justin Verlander (0-0), who was scheduled to pitch on Thursday, will open the series in New York. It's his second start after missing the first two months with a strained right triceps. It'll be his 800th career start, making him the eighth Tigers pitcher to reach the mark.
Reds: Mike Leake (3-4), who was scheduled to start on Thursday, will open the series against the Marlins.
---