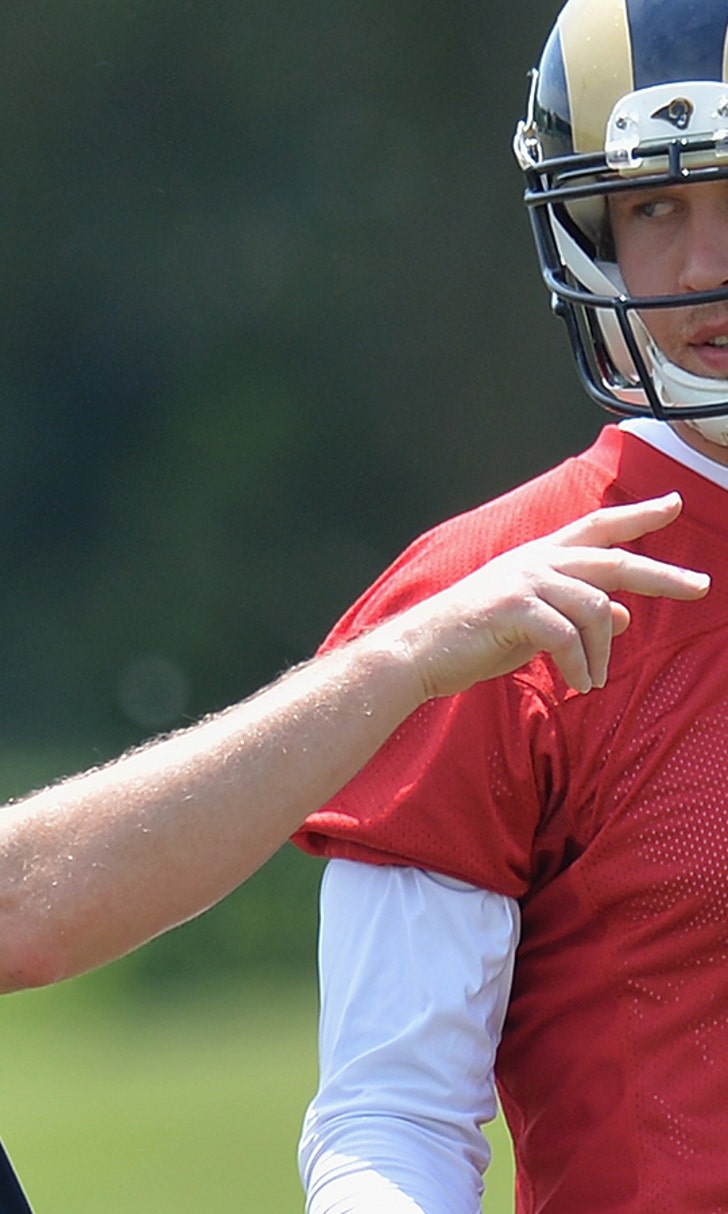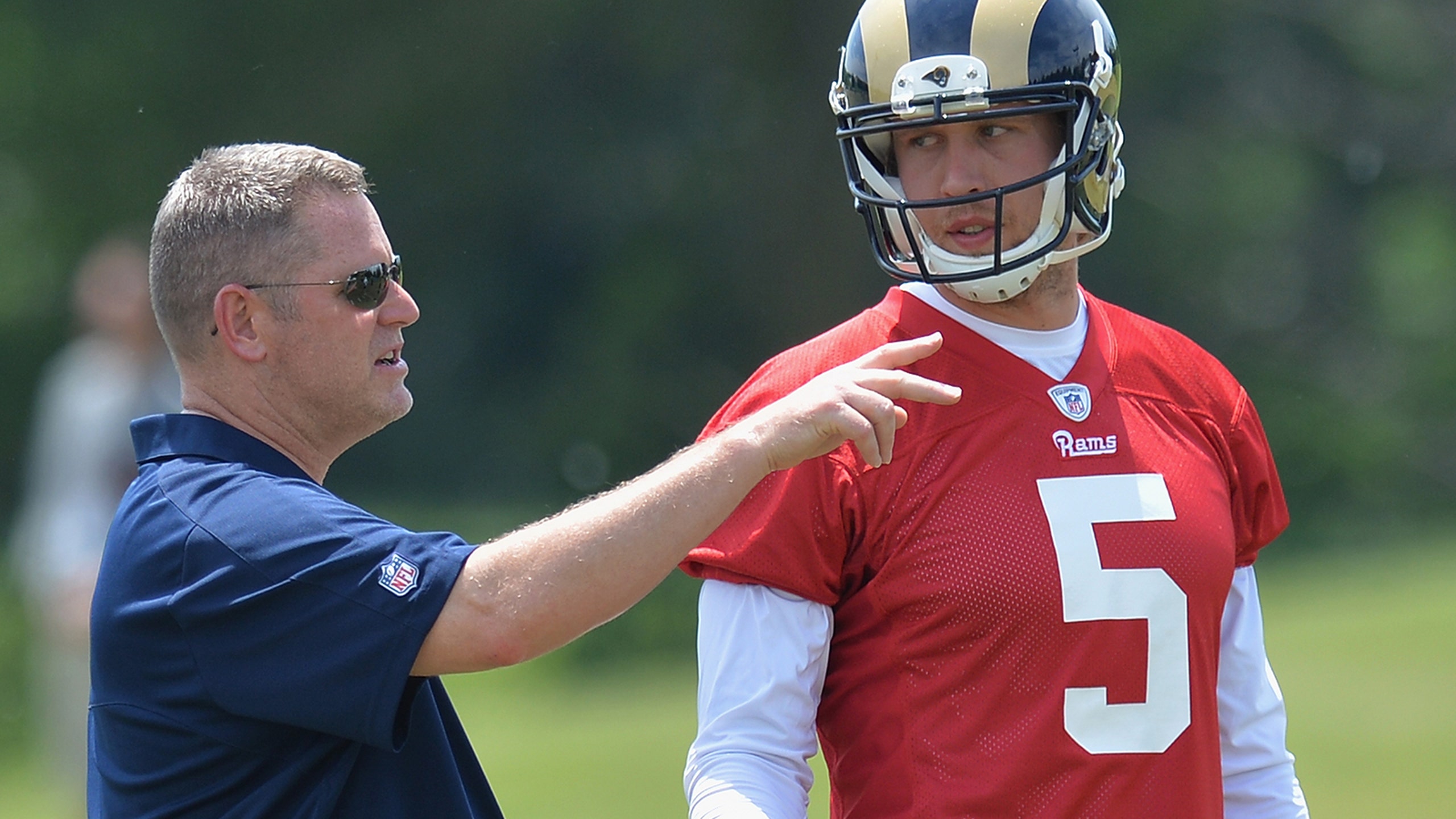 Frank Cignetti is remodeling Rams' offense with a QB he loves
BY foxsports • June 17, 2015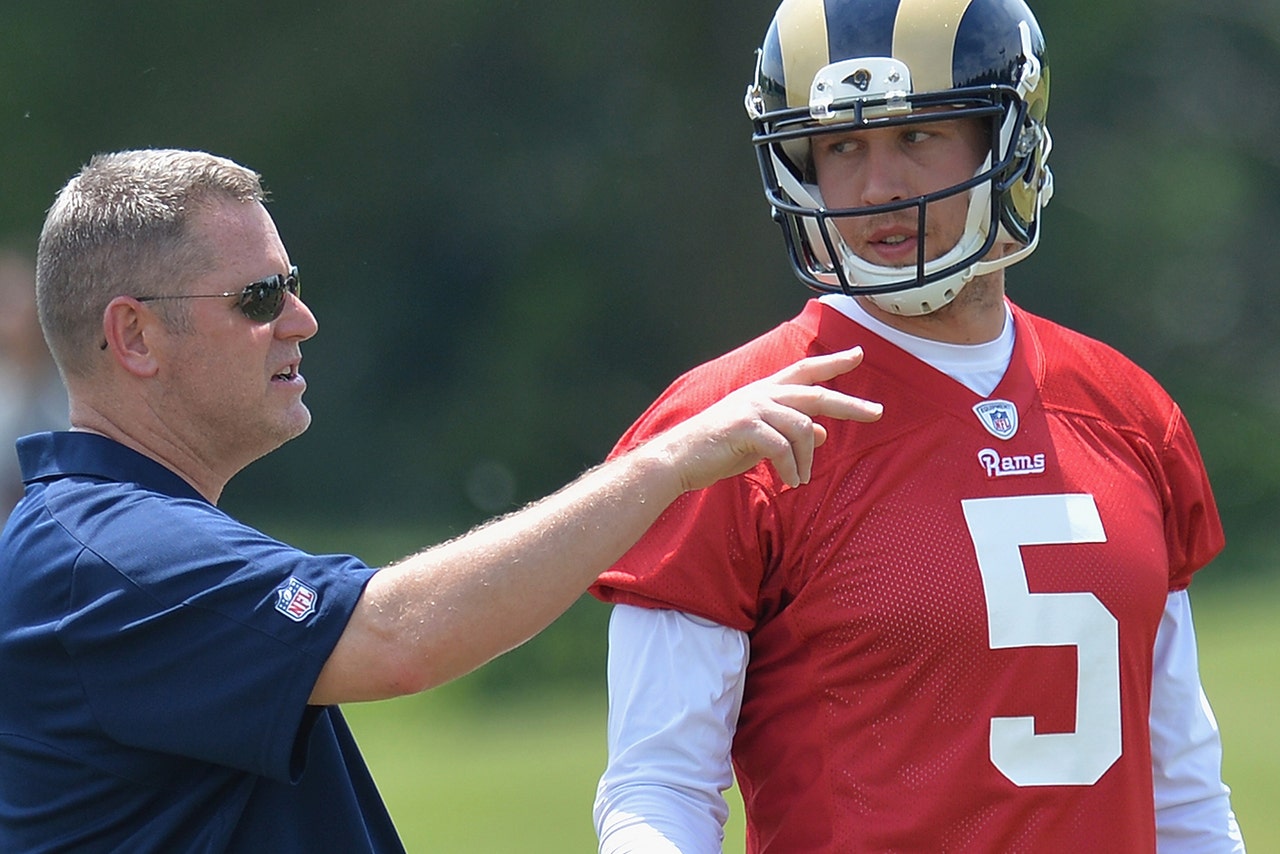 ST. LOUIS -- For those curious about how different the Rams' offense will look this season under new offensive coordinator Frank Cignetti, he has an analogy for you.
Think of a house.
Yeah, that's right.
A house. Any kind of house -- colonial, ranch, mansion, rustic, brick, siding, two-story, three-story ... you get the picture. 
"(Former) Coach (Brian) Schottenheimer put a tremendous foundation in place here," Cignetti said Tuesday. "It's like buying a house. The foundation is there. You guys buy a house, what do you do? Let's remodel a couple rooms. Really, that's what we've done. The foundation of the system hasn't changed. All we've done is put our personal touches in different areas and frankly, if Coach Schottenheimer was here, that's what you do as a staff every year. You look at it and you continually look for ways to improve."
In the Rams' case, one of those ways was drafting University of Georgia running back Todd Gurley in the first round, despite the fact that he was rehabbing from a torn ACL. Cignetti said he doesn't consider Gurley's inability to fully participate in OTAs due to the injury as a setback. The Rams are in their final week of OTAs and Gurley, though present, has been unable to take reps with the team.
"The most important thing for a player is to be healthy," Cignetti said. "First things first, let's get Todd healthy. Let's get him acclimated. Then he'll be ready to be successful."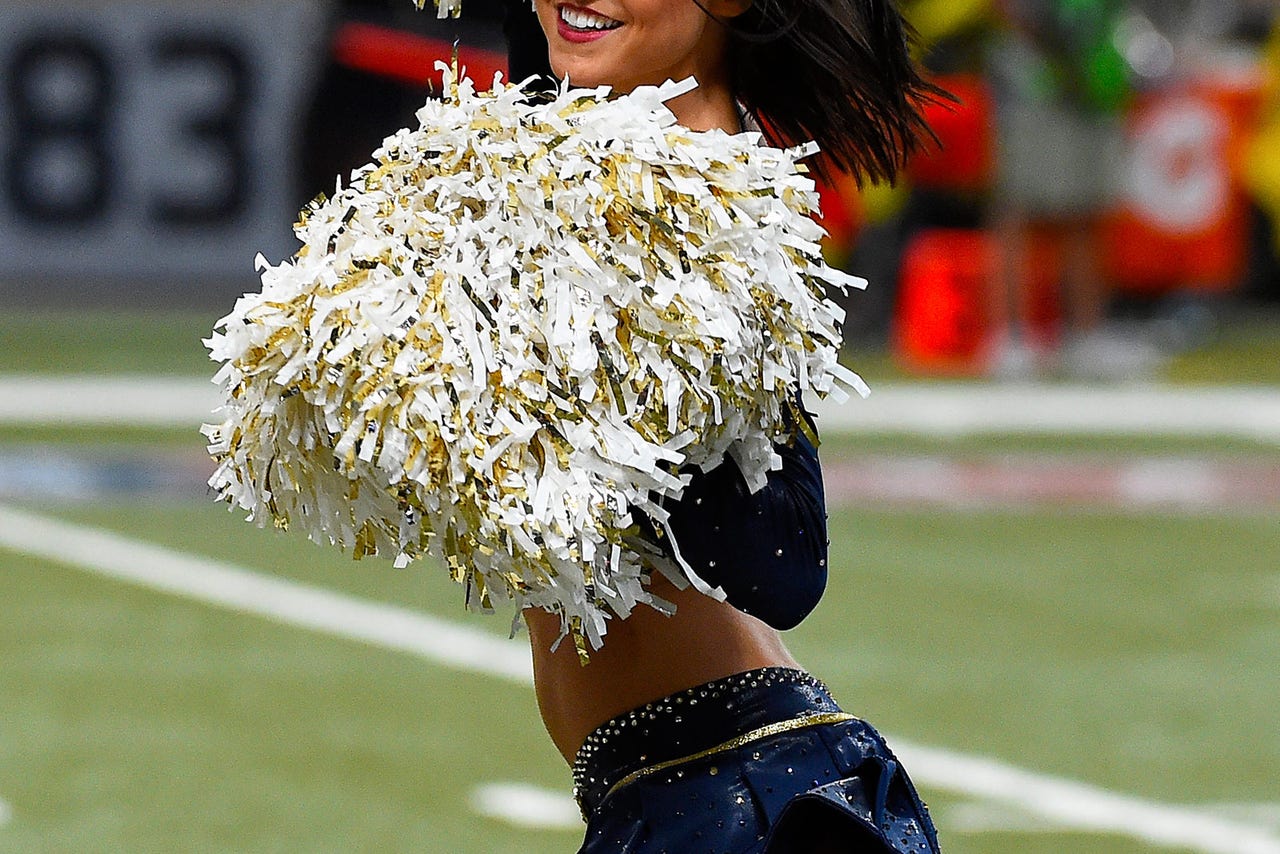 Lookin' good! Flip through our photo album of NFL cheerleaders.
Overall, the implication over the past few months is the Rams will head into the 2015 season with a renewed dedication to the run game. It's something Rams coach Jeff Fisher feels wavered over the course of last year, when the team finished 20th overall in rushing yards per game.
"Our commitment to the running game kind of flashed over four or five weeks, and then kind of disappeared -- now, granted, that we're playing in a really good division, we're playing a lot of good defenses," Fisher said.
In other words, if the new offense is a house, the sign out front likely reads "property of the running game." Yet Cignetti still sees room for a guy such as wide receiver Tavon Austin, the Rams' former first-round draft pick who's yet to find his stride in the NFL.
"He's a guy you can put out there every down and the defense has to recognize, 'Hey, Tavon's on the field,'" Cignetti said. "Whether it's running down-the-field routes, intermediate routes, short routes or manipulating him touches, the defense always has to be aware of, 'Where's Tavon Austin?'"
Cignetti has also been impressed with the guy who will be throwing to Austin -- new quarterback Nick Foles.
"Nick Foles, first off, is an unbelievable person -- high character, great leadership," Cignetti said. "He does a great job in the classroom, great job in the locker room. He's able to take the teaching from the classroom to the field. Every day you've seen that Nick has gotten better. (Quarterbacks coach) Chris Weinke has done a great job with him, as has the whole group of quarterbacks working together. I love Nick Foles."
Cignetti also said the playbook that will drive all of this is essentially installed, though it's basically a living document.
"I don't know if the playbook's ever fully in," he said, "But sure, most of the concepts in the running game, in the protection phase and the passing game have been installed."
Remodeling complete.
You can follow Elisabeth Meinecke on Twitter at @lismeinecke or email her at ecmeinecke@gmail.com. 
---
---