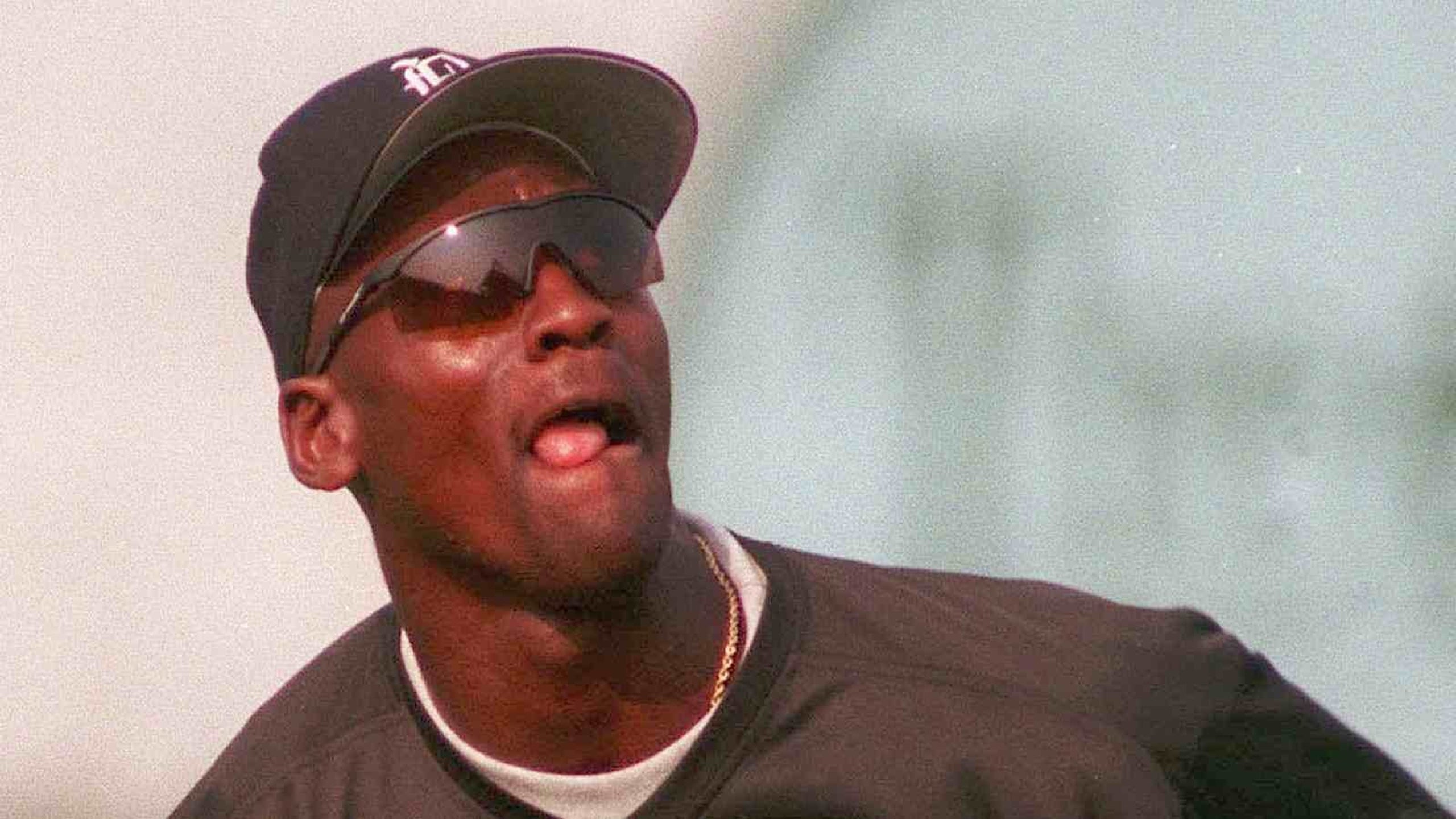 Francona has fond memories of Jordan
BY foxsports • January 28, 2014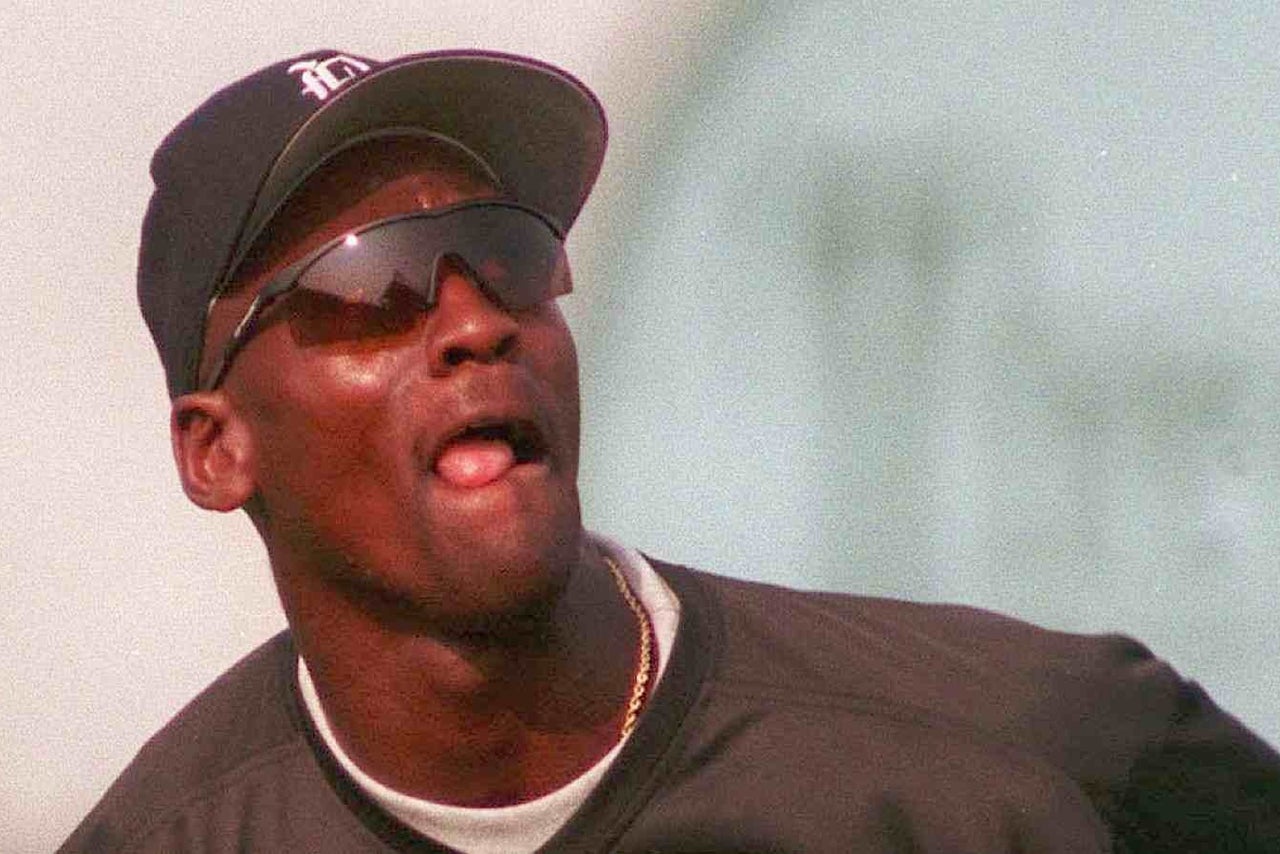 CANTON, Ohio -- By next week, Cleveland Indians manager Terry Francona will be at spring training and officially working on making his 14th season as a Major League manager a successful one.
It will be nothing like Francona's spring training 20 years ago.
Then 35 and a third-year manager in the Chicago White Sox organization, Francona showed up for spring training looking to post his second-straight winning season with the Double-A Birmingham Barons. The Barons would go 65-74 in the Southern League's 1994 season, but hardly anyone remembers the record.
What Francona and many others do remember is the Barons right fielder: Michael Jordan.
Yep, that Michael Jordan.
Speaking this week at the Hall of Fame Luncheon Club in Canton before departing for Arizona, Francona spoke fondly of Jordan's highly-publicized but mostly unsuccessful try at baseball before heading back to the Chicago Bulls and NBA greatness.
"We (minor league coaches) met in the trailer every day in spring training, 7 a.m.," Francona said. "The major league guys, they met up in the conference room with coffee and donuts. We were in the trailer, I was half asleep, and the announcement was made that Michael Jordan was going to be playing for Birmingham. Suddenly it was like, 'damn, that's me.'
"My life changed drastically. When you're a Double-A manager, you're just happy to have your games on the radio. We used to have two writers cover the games, and afterwards they'd ask one question then go eat. Out of nowhere, added to the team is arguably the most high profile athlete on the planet. So the media crush was certainly different."
Jordan was 31 that summer, a little less than a year removed from averaging 32.5 points per game in leading the Bulls to their third straight NBA championship -- a run capped a little more than a month before his father, James, was murdered. He announced in Oct. 1993 that he was retiring from the NBA, and in the weeks that followed decided he'd try baseball, in part because his father had always wanted him to.
Not many gave him a chance, but plenty wanted to watch. Sports Illustrated ran a cover story during that spring training titled "Bag It, Michael," after Jordan struggled to catch fly balls and hit high-level pitching. Fans flocked to see the Barons play; No. 45 in particular.
Jordan hit .202 in 127 games.
"He wasn't very good," Francona said. "He had a long swing. But I found out in a hurry that if you told him 'no,' he wanted the answer to be 'yes.'
"I told him right away that for this to work, you have to respect what these guys have done. People forget that even making it to Double-A means you're a hell of a ballplayer. And all of a sudden putting Michael Jordan on a team of guys who have devoted their lives to making it in baseball, some who had put five or six years just in the minor leagues, I didn't know how that would go.
"He was so respectful of those guys and of the game of baseball. He worked at it. He was legitimate. He loved the game."
Earlier this month, Nike announced it is manufacturing a shoe -- the Air Jordan 9 Retro "Barons" -- to commemorate Jordan's run at baseball, including the number 45 stitched on the heel. Jordan makes for good stories and good shoe sales.
In 2010, Jordan's baseball journey was captured in a made-for-TV documentary called "Jordan Rides The Bus." Francona remembers the bus being an early topic of discussion between he and Jordan -- and part of Jordan's legacy in Birmingham.
"His very first question when we sat down in my office was, 'Do we fly to away games?' And I couldn't quit laughing," Francona said. "I said, 'Michael, not only do we bus everywhere, but sometimes we bus 15 or 16 hours.' I thought he might quit on the spot, but he never batted an eye. Like I said before, he took this challenge very seriously. During that time, he was focused on being a baseball player."
He was a very rich and influential minor league baseball player. Once the Barons season started, Jordan approached Francona one day to discuss getting the team a new bus, "and I of course was all for it," Francona said. Jordan's representatives had been discussing a possible business deal with a transportation company.
"The next day, I go out in the parking lot and there are three brand new buses," Francona said. "Michael and I went on them and took a look. The first one was made for a touring rock group. I told Michael that he and I would have good seats but there wasn't room for the other guys, so that one was out.
"The next bus had a wet bar, so that was out, too. The third one was brand new and it was big. And that became ours."
The way Francona tells it, the company provided the Barons with use of that bus for the season. Jordan autographed the door and had his own seat for those long trips, and when the Barons weren't using the bus the company advertised "The Jordan Cruiser" for gambling junkets to Tunica, Miss.
"They made a bundle," Francona said.
That spring and summer, Francona made a bundle of incredible memories.
---