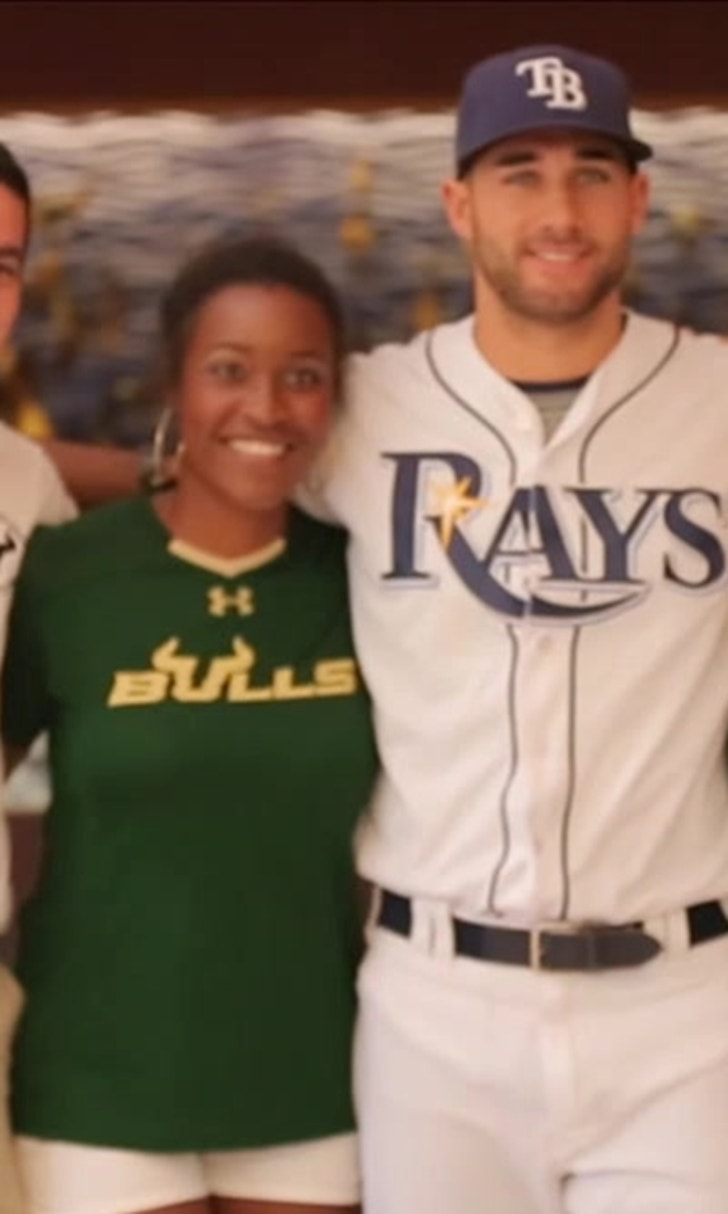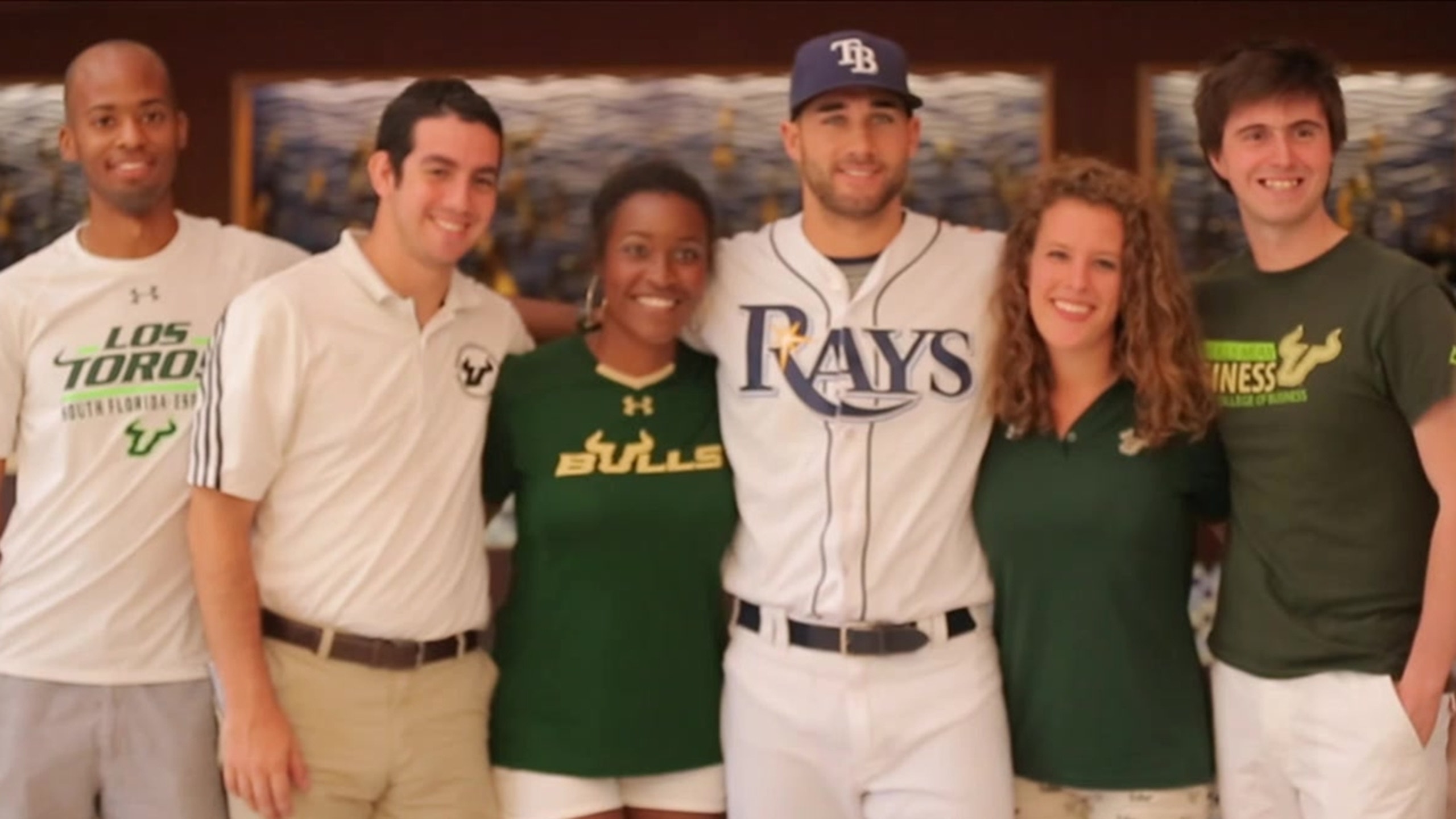 FOX Sports Florida, USF team up for Rays 'Take A Seat' campaign
BY foxsports • August 29, 2016
In the Spring of 2016, a team of FOX Sports Florida and FOX Sports Corporate Marketing executives traveled to the University of South Florida to present Sport and Entertainment Management MBA students with their FOX Sports University project.
FOX Sports University is a program that FOX Sports developed with prestigious academic and athletic institutions from around the country. Each class partners with a FOX Sports Media Group business to address a marketing, research, technology or strategy opportunity. Students then team up to create real-world solutions, products and campaigns to address said opportunity.
For FOX Sports Sun, the opportunity came in the form of the Tampa Bay Rays, as students were tasked with creating an on-air marketing campaign for live streaming Rays' baseball games on the new FOX Sports GO app. After a semester's worth of work, a winning team was chosen and 'Take A Seat' was born.
Watch below for a pair of behind the scenes looks at the making of the campaign featuring FOX Sports Sun Rays' broadcasters, Rays mascot Raymond and outfielder Kevin Kiermaier. For more info on FOX Sports University and bringing FOX to your school, visit http://foxsportsuniversity.com.
---
---