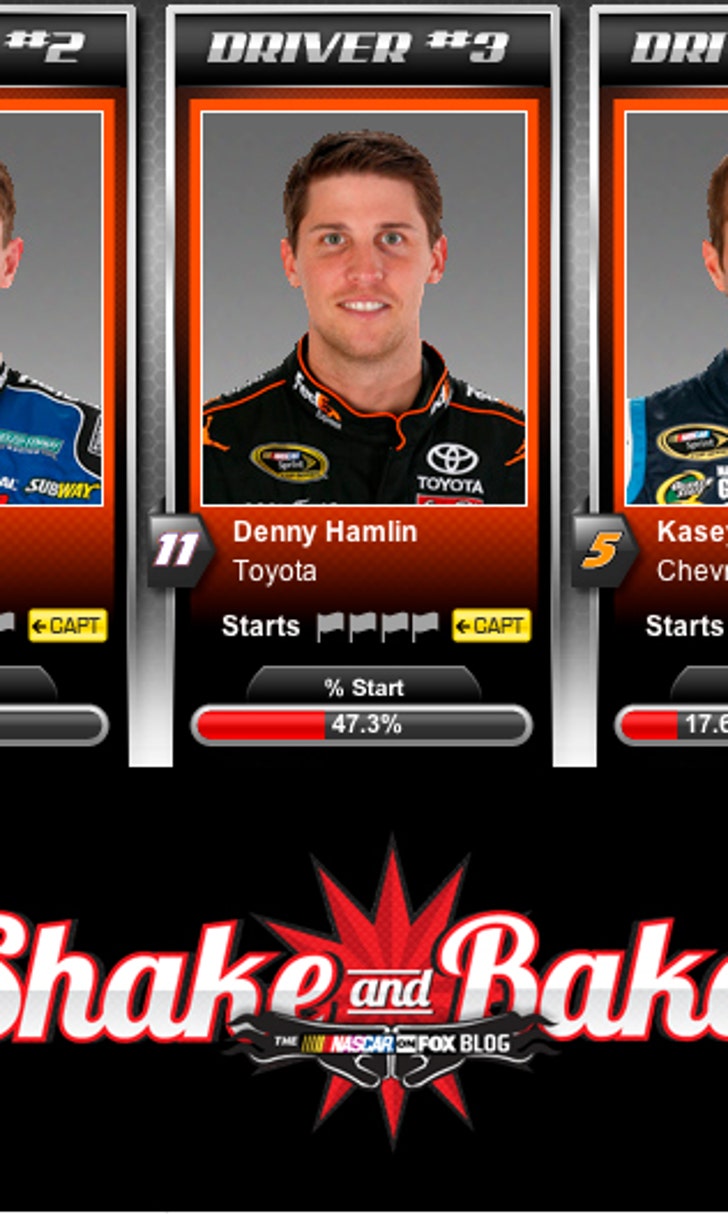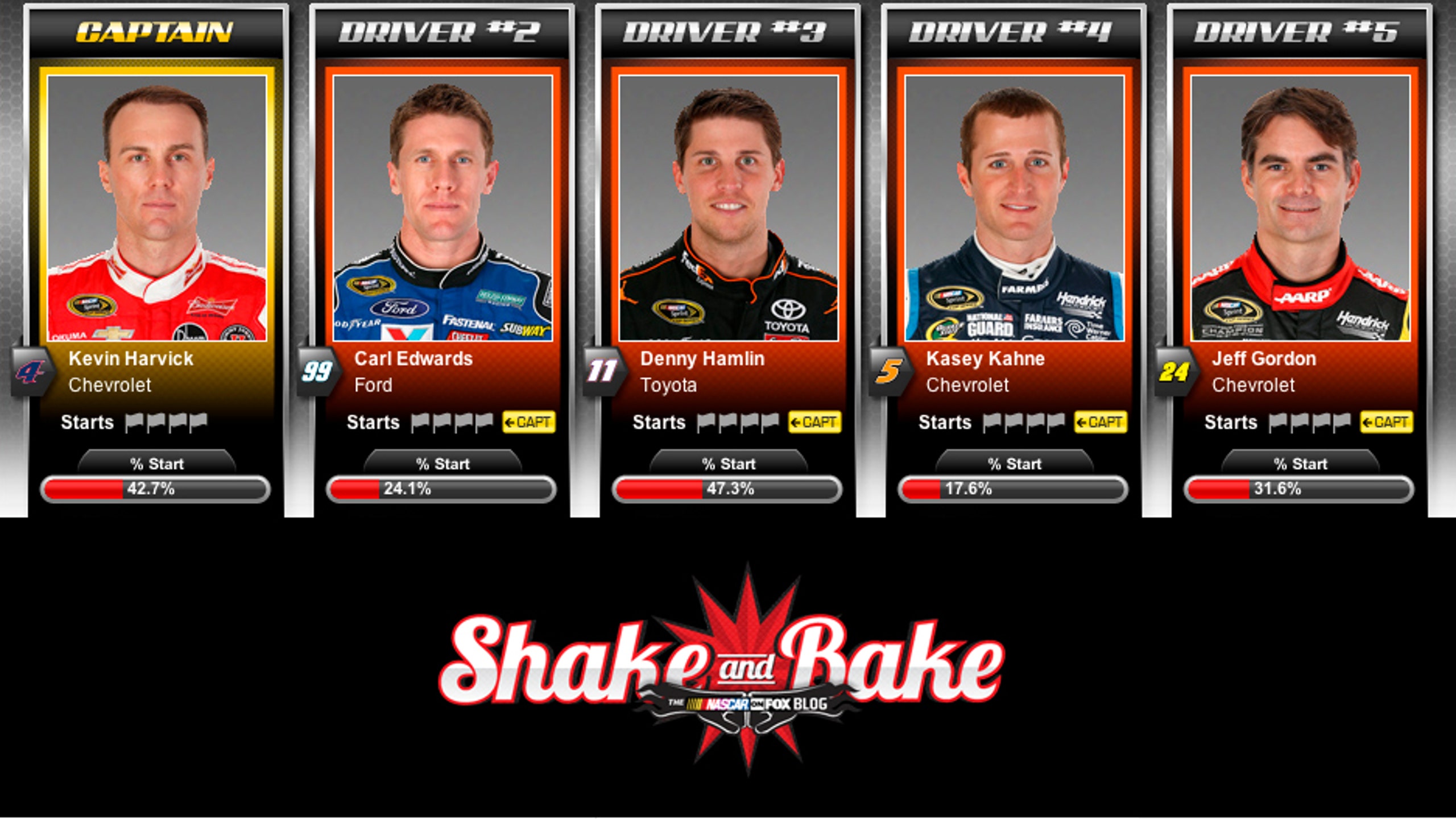 FOX Fantasy Picks: Phoenix International Raceway
BY foxsports • February 28, 2014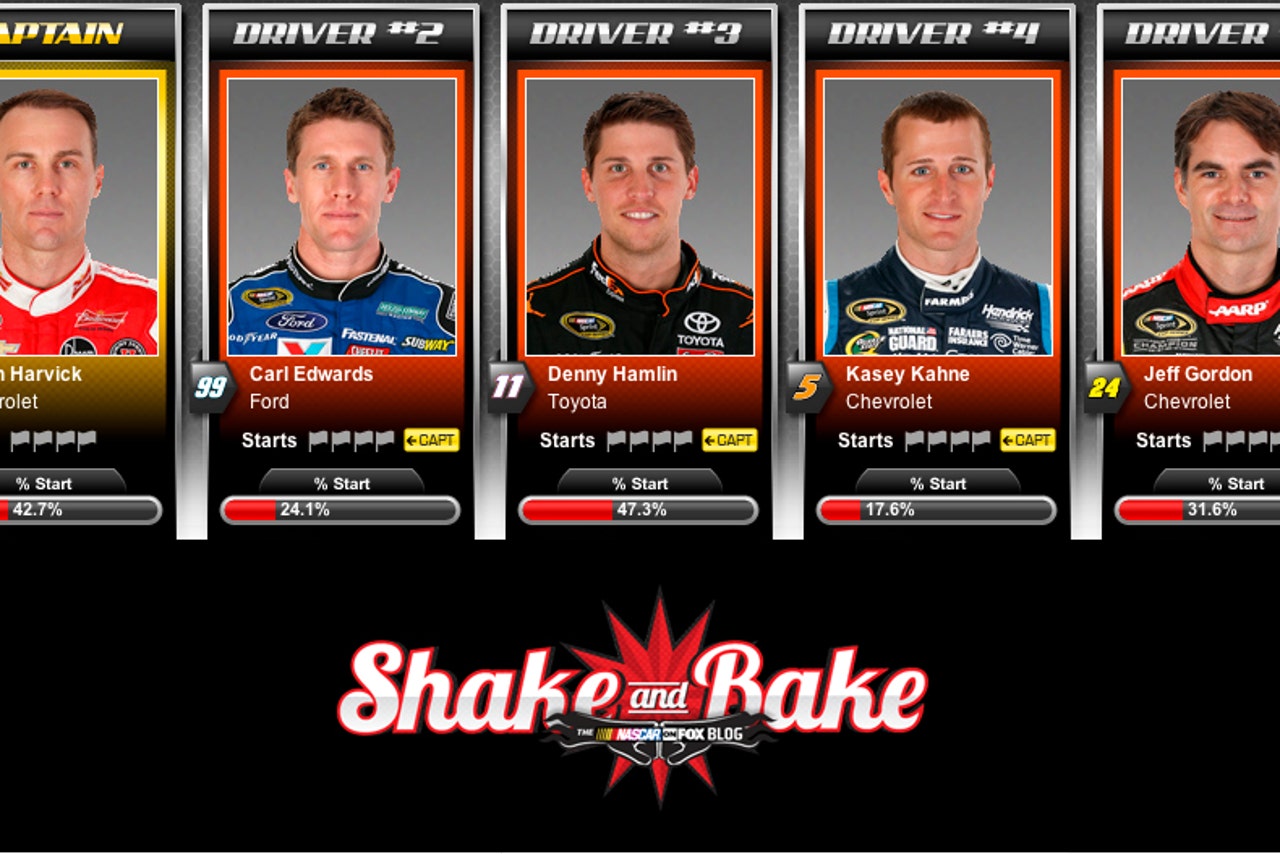 Alright race fans, welcome to the second week of the FOX Fantasy Racing season! This week we leave behind the high banks of Daytona International Speedway and head out west to Phoenix International Raceway.
With so much uncertainty going into the Daytona 500, a solid fantasy pick could turn sour in an instant. At Phoenix, however, looking at statistics from years past is typically your best bet.
So without further ado, here are this week's FOX Fantasy Picks for Sunday's race in the desert.
These are simply suggestions, so pick your team wisely and best of luck. If you haven'€™t done so yet, be sure to sign up for FOX Fantasy Auto Racing, create your team and start playing today!
Captain: Kevin Harvick
To say Kevin Harvick is stout on the one-mile Phoenix International Raceway would be quite the understatement.
Always a threat, Harvick has three top-2 finishes and two wins in the last four races, and an overall average finish of 12.3. However, his average is quite shy of Jimmie Johnson's high mark of 6.3.
So, why is Harvick getting the nod as captain instead of Johnson? Remember, you can only use each driver four times in the first 13 races, so hold your Jimmie picks for later in this stretch of the first 13 races.
Not to mention, the new team combination of Harvick and crew chief Rodney Childers on the No. 4 car seems to be clicking right away.
"I felt good about the communication and performance of the No. 4 team during Budweiser Speedweeks at Daytona," Harvick said. "We were in position to win both the Sprint Unlimited and the Daytona 500, and that is all you can ask for at the end of the day. We're starting the rest of the season this weekend at Phoenix, in a way. Rodney has always built fast short-track racecars and I'€™m really looking forward to building off what we've accomplished thus far."
Driver 2: Carl Edwards
Much like Harvick, Roush Fenway Racing's Carl Edwards has found quite a bit of success in the desert.
With two wins, seven top 5s and 11 top 10s, Edwards also has an average finish of 12.3 at the one-mile flat track. However, the driver of the No. 99 also has three finishes outside the top 10 in the last four races.
While this may be a warning sign for many fantasy players, also consider the fact Edwards ran out of fuel while leading coming to the white flag last November.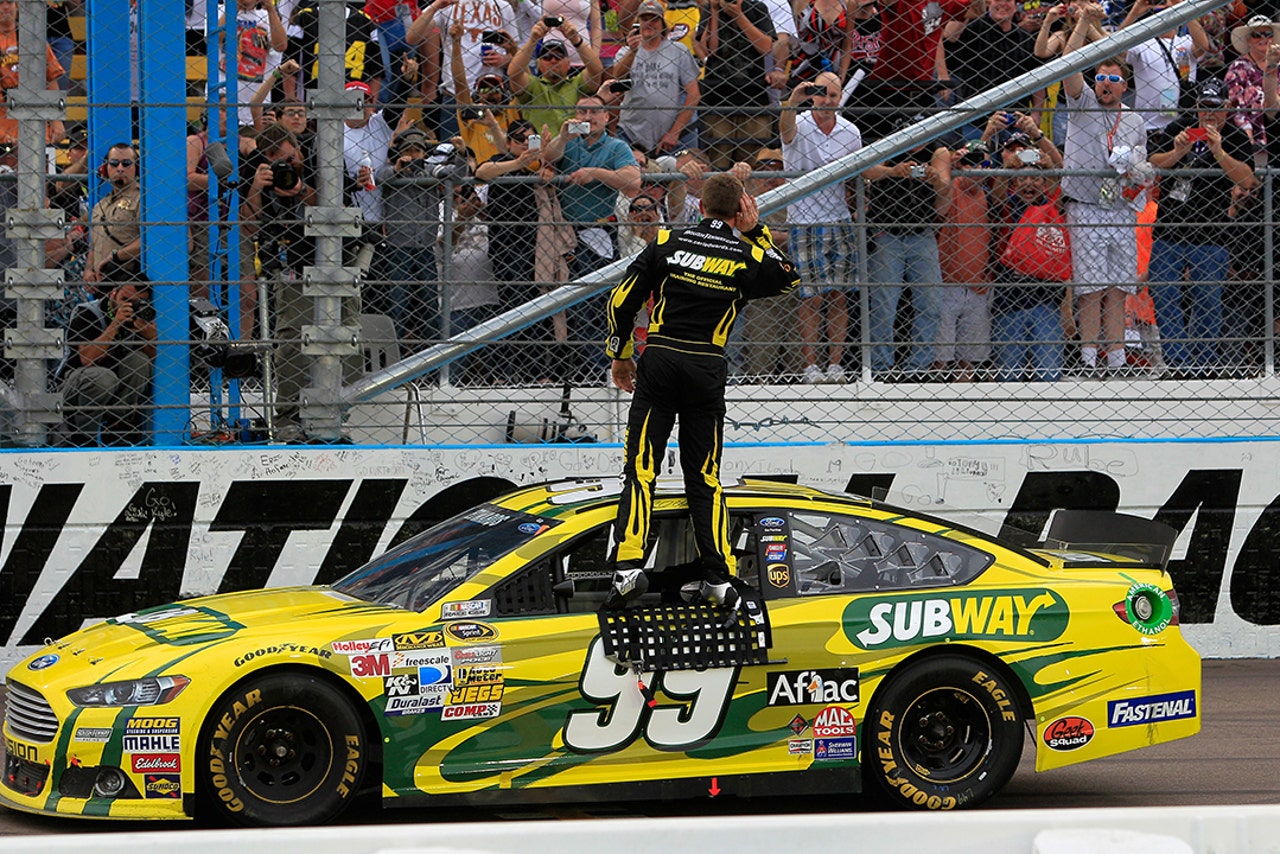 Carl Edwards is the defending race winner at Phoenix International Raceway, and should be a factor once again this Sunday. 
"It's a short race, it's a tough race and strategy is important," Edwards said. "It will be the first race with the new rules package for the down force tracks so I think everyone in the garage is looking forward to getting out there and seeing how the new package races. We are coming off a very strong run at Daytona and I feel really good about it."
With veteran crew chief Jimmy Fennig calling the shots atop the pit box, Edwards should once again be a threat for the win.
Driver 3: Denny Hamlin
Perhaps the hottest driver of the 2014 season so far, Denny Hamlin heads to Phoenix still searching for his first points paying win of the year. The winner of the Sprint Unlimited and Budweiser Duel finished second in the Daytona 500, and carries momentum and confidence into this weekend's race.
Hamlin has the second-best average finish among active drivers at Phoenix (10.9), and has finishes of first, second and third in three of the last four races at the track.
After missing much of the 2013 season, Hamlin is hungry to prove himself and score wins early and often, and that may very well happen Sunday in Phoenix.
Driver 4: Kasey Kahne
While Kasey Kahne's lone win at Phoenix International Raceway came before the reconfiguration in 2012, he has two top-4 finishes in the last three Phoenix events.
The Hendrick Motorsports driver struggled on pit road in the Daytona 500. Kahne spun at the exit of pit road following the rain delay, and was later hit with a pit road speeding penalty as he sped up to avoid a sliding Michael Annett. He ultimately finished the day a disappointing 31st, eight laps down.
Needless to say, Kahne's year did not get off to a great start, but Phoenix should be a great place to rebound. The driver of the No. 5 finished second to Harvick in November, and is looking better that result on Sunday. 
Driver 5: Jeff Gordon
Over the past few seasons, Jeff Gordon's performance at Phoenix International Raceway has been hit or miss. Good news for those considering the four-time Sprint Cup champion for their line ups this weekend? It'€™s been more hit than miss in the first of the track's two races. Gordon has scored one win, two top 5s, and four top 10s in the last four fall events.
With Hendrick Motorsports riding the tide of momentum from Daytona, expect Gordon to be a factor in determining the outcome of Sunday's race.
Best of luck this week, and most of all don't forget to set your line ups before Sunday's race at 3 p.m. ET on FOX.
---