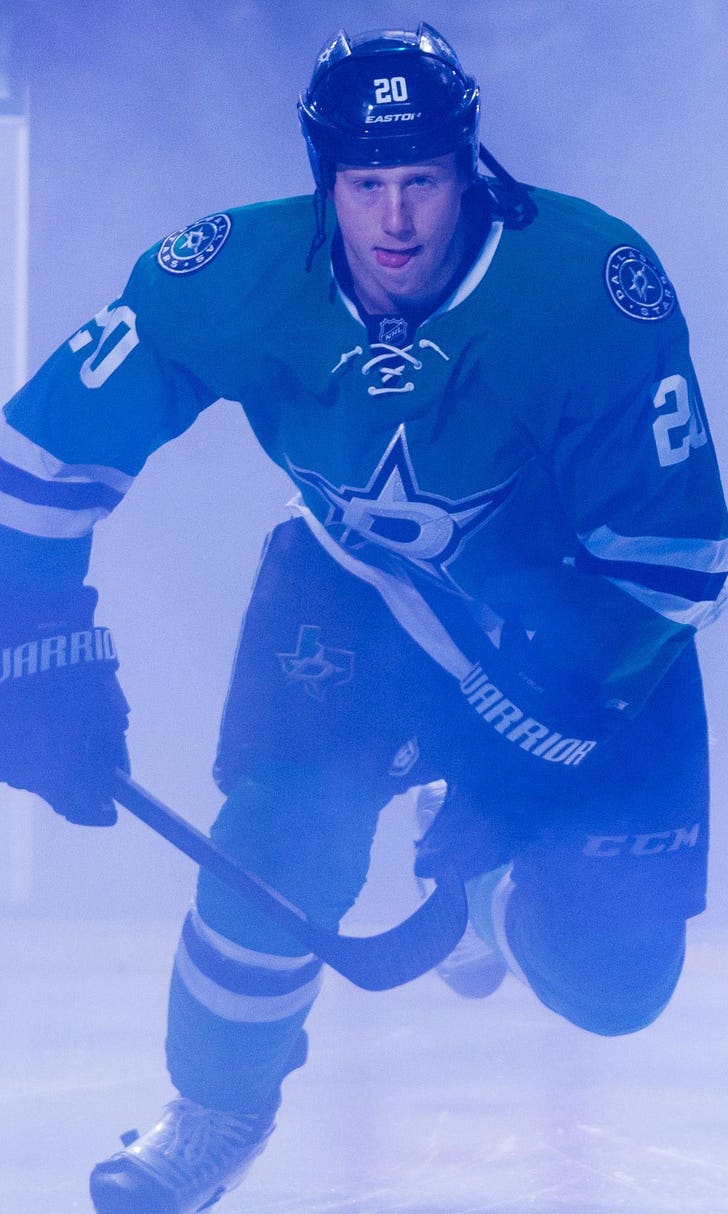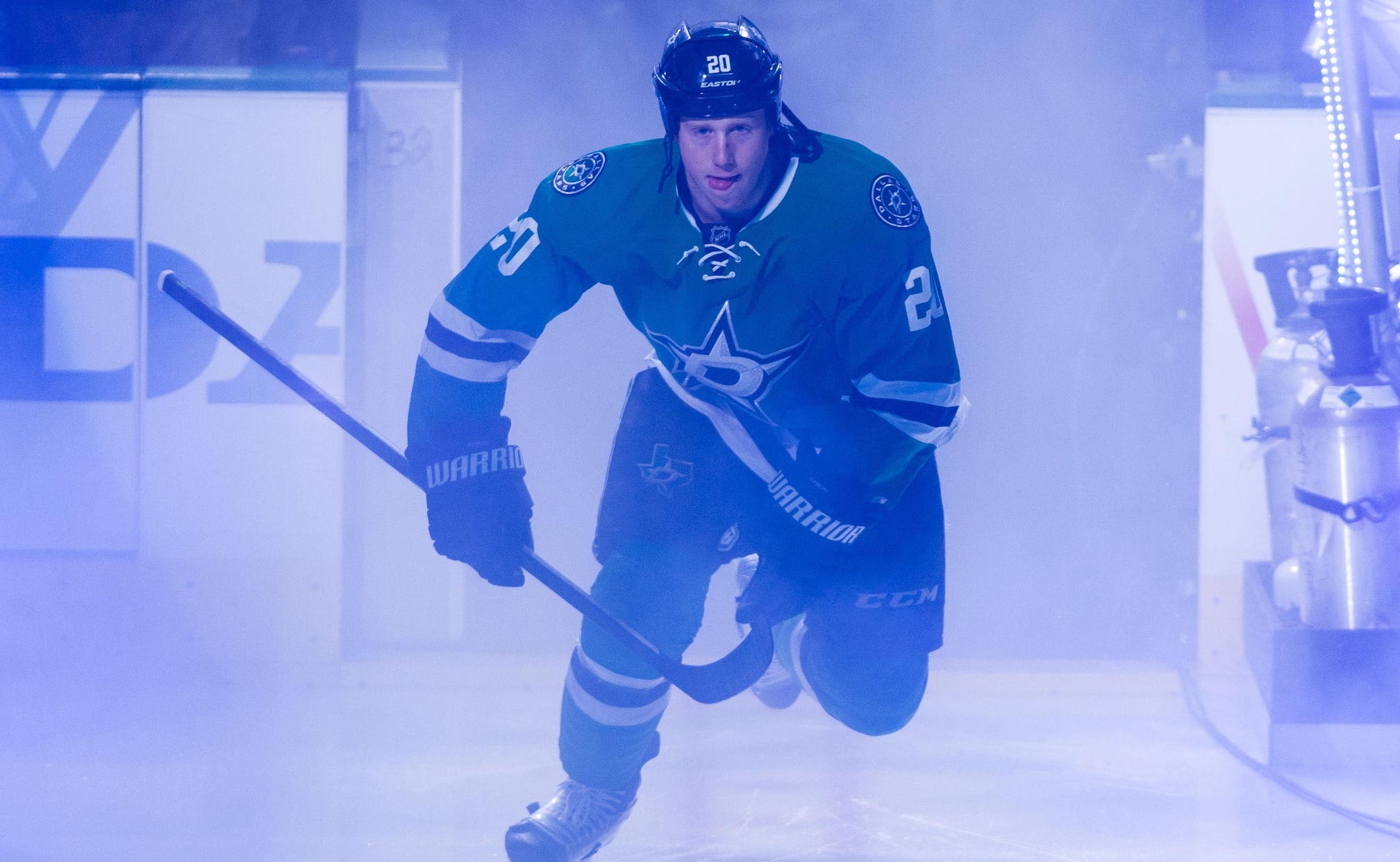 Four questions facing the Stars heading into season
BY foxsports • September 30, 2014
The Dallas Stars are less than 10 days away from starting the 2014-15 season next Thursday against the Chicago Blackhawks at American Airlines Center. But like every team about to start their season, there are questions surrounding Lindy Ruff's club.
Can The Stars Take The Next Step?

Year one of the Ruff era, a season that ended with the Stars in the postseason for the first time in six years, was a rousing success. However, now that Dallas has returned to the playoffs and shown that no longer can they be considered also-rans in the Western Conference, they will no longer be sneaking up on anybody, especially in the uber-competitive or the NHL in general, and how will the Stars respond?
Since they were a playoff team last year, Dallas is now wearing a target and it's a safe bet they will get the absolute best from each and every opponent they face over the course of an 82-game regular season.
So, how will captain Jamie Benn, top center Tyler Seguin and the rest of the Stars handle life as part of the "other half," a team not just expected to make but to advance a round or two in the playoffs? The mental makeup of this team, especially with the addition of veterans like Patrick Eaves, Ales Hemsky and Jason Spezza, is pretty strong, so the chances of the Stars not being ready for a serious paradigm shift of going from being the hunter to the hunted this season are low.
However, last year was a season where after a tough start to 2014, things just started to fall into place for the Stars, but will they be so fortunate a second year in a row? Injuries were not a big factor for Dallas, a welcome but unexpected development, but can they expect to remain as healthy this time around?
It's highly unlikely, but stranger things have happened. The Stars clearly have the talent and roster to take the next step, but will they be able to do so, will they be stuck in neutral or will they regress? Truly anything is possible in today's National Hockey League.
Can The Blue Line Hold Things Together?

Stars general manager Jim Nill deserves a lot of credit for the great moves he made this offseason, acquiring Spezza in a trade with the Ottawa Senators along with the signings of Eaves, Hemsky and Anders Lindback to be No. 1 goaltender Kari Lehtonen's primary backup.
However, the one area of the roster that Nill didn't touch was the blue line as Dallas added no defensemen during the summer. Trevor Daley, the Stars' longest-tenured player, and Alex Goligoski, are the two most recognizable names here, especially since "Dales" and "Goose" were paired together for much of last season, and both are solid puck-moving d-men.
Dallas also has another solid veteran d-man in Sergei Gonchar, who at 40 is the oldest member of the Stars roster. Gonchar comes off an up and down season, his first in Big D, but much is still expected of him because of his high level of NHL experience and previous success in the League.
Jordie Benn showed well for himself last year as did Patrik Nemeth, who displayed some nice flashes after being recalled from the minors late in the year, but it remains to be seen if Nemeth can continue his progression.
Kevin Connauton, who came over in the April 2013 trade that sent Derek Roy to the Vancouver Canucks, also had an inconsistent season but seemed to get things together toward the end of the season. But which Connauton will Stars fans see this season?
And the jury is still out when it comes to 2011 top draft pick Jamie Oleksiak, who has been back and forth between Dallas and the Stars top minor-league affiliate, the Texas Stars, in Cedar Park, over the past two seasons. But will this be the year that the "Big Rig" starts putting it all together or will it be much like the last two campaigns for the hulking young d-man?
Of course, this group is currently minus one of its key members in up-and-comer Brendan Dillon, a restricted free agent who the club has yet to reach terms with. Dillon, who is heading into his third full NHL season, continued his rather rapid progression last season before an injury late in the year sidelined him, so getting him signed and back on the ice is imperative.
How Healthy Will Kari Lehtonen Be?

Lehtonen has been rock solid as Dallas' No. 1 goaltender almost from the moment he arrived in a trade with the now-defunct Atlanta Thrashers back in Feb. 2010. However, solid play hasn't been the only constant Stars fans have come to expect from the Finnish-born netminder.
Unfortunately, Lehtonen has also become known for something else during his time in Dallas and that has been getting injured at least once each season. In recent history, the Stars have had a litany of backup goaltenders who have been pressed into duty when Kari heads to the training room.
Some, like ex-Star Richard Bachman, who is now in the Oilers organization, played well in place of Lehtonen while others, like last year's backups Dan Ellis and Tim Thomas, were a mixed bag.
This year's backup, at least to start the year, is Lindback, who was signed in the offseason to help shore up Dallas' goalie ranks. Lindback's career record is 34-35-5 with a 2.74 goals-against-average and a .904 save percentage, numbers which don't exactly instill confidence, but then again numbers usually only tell half the story of a player and what he brings to his club.
And if Lindback doesn't pass muster as Lehtonen's backup, then Jussi Rynnas, who will start the year in the American Hockey League, appears to be a decent fallback option. Then again, the Stars might choose to go with their top pick in the 2010 NHL Draft, American-born netminder Jack Campbell, to see how he handles being pressed into duty.
Of course, the hope is that Lehtonen remains healthy for the entire season and that Lindback plays only a bare minimum of games. But considering that Kari already appears to have sustained a concussion during the preseason, that scenario appears highly unlikely.
But it does seem that the Stars have a better handle on their backup goalie situation this year than they have in years past, sort of their response to expect the best but prepare for the worst. Of course, Nill and company are hoping the first one plays out this year instead of the latter.
Will Special Teams Become Special?

Last season, the Stars power play was nothing short of an absolute anomaly. On one hand, Dallas logged more time with the man advantage, 494:28, than any other team in the NHL.
However, when it came to the potency of that ever-important unit, the Stars scored just 46 power-play goals all season, tying them for 20th in the League.
Dallas converted just 15.9 percent of their power plays last season, ranking them 23rd in the NHL. In fact, only one team that made the playoffs, the 2014 Stanley Cup champion Los Angeles Kings, had a worse PP percentage than the Stars last season and still qualified for the postseason.
But it wasn't as if the usual suspects of Seguin, who led the team with 11 power-play goals last season, and Benn, who was third with five, didn't do their share. It's just that Dallas needs a lot more players to be bigger contributors on the PP this season.
And that issue could be alleviated merely by the arrival of Hemsky and Spezza, both of whom figure to see a great deal of time on the power play.
The Stars face a similar situation on their penalty kill, a unit that was on the ice for 208:30 last season, fourth most in the NHL. But once again, maybe it was such a heavy workload that played a role in the Dallas PK posting less than stellar numbers because the Stars killed only 81.4 percent of opposing power plays, which ranked 21st in the League.
Ruff is a coach who has always preached the absolute importance of being especially strong on special teams, so seeing marked improvement by the Stars in both areas this season is expected. However, if Dallas does not experience an uptick both on their PP and PK, then that could put them behind the eight-ball in terms of not just exceeding but maybe even matching their accomplishments of last season.
---