Vegas Golden Knights
Vegas Golden Knights
Former Stars forward Neal provides goals, leadership and experience for Vegas
Published
Jun. 1, 2018 6:49 p.m. ET
WASHINGTON (AP) -- James Neal has become a source of leadership and inspiration for the Vegas Golden Knights during their improbable run to the Stanley Cup Final.

So, it came as no surprise that the 11-year veteran made a point of seeking out teammate Alex Tuch, a 22-year-old rookie who missed a chance to score the potential tying goal late in Game 2 against the Washington Capitals

"I talked with him a little bit today," Neal said Friday. "It's all good. He'll get a bigger one for us later in the series. He's been great for us so far, so no reason to think about that anymore. At the end of the day, it's a great save and you move forward."

Braden Holby snuffed the shot with his goalie stick in a 3-2 victory that evened the series heading in Game 3 on Saturday night.

Vegas snagged a winner when they selected Neal from Nashville last June in the expansion draft. They got a skilled forward who scored 20 goals in 10 straight seasons (now 11) and a player who turned out to be perfect for a team that had to mesh immediately to be successful.

"He's a natural leader," Golden Knights right wing Ryan Reaves said. "He likes leading the boys into battle. When he has something to say he's going to say it, and people are going to listen."

Neal reached the Stanley Cup Final last year with the Predators, who lost to Pittsburgh. Now here he is again, with another crack at winning it all.

"It's a special team and a special group of guys," Neal said. "I've been to the finals before, so just try to give them little tips. I try to lead by example, do the right things on the ice. We've got a group that responds well."

Neal seriously wants to win, but he isn't always serious. And that's the way his teammates like it.

"I'm not going to pump his tires too much because I don't want to hear about it, but he's definitely one of those guys that keeps it loose," Reaves said. "You need guys like that around the team. You can't be 100 percent business-like all the time. You've got to have fun."

Vegas goaltender Marc Andre-Fleury is the only other player on the club who's played in the Stanley Cup Final, so he and Neal have been taking turns doling out advice.

"In the locker room he's a big voice," Fleury said of Neal. "He's been to the finals, so it's good to have someone else who can share that experience."

Although Neal is a rarity in that he's been to consecutive Stanley Cup Finals with two different teams, his most emphatic message is: Don't take this ride for granted.

"You see how badly he wants to win," left wing David Perron said. "To go through that last year and not come out on top, he's got a huge chip on his shoulder and really wants to get it this time. He's talking to guys, telling them you never know if you're going to get another opportunity, so you've got to find a way to bring your best."

Toward that end, the 30-year-old Neal has helped carry the team with his stick. He has five goals and five assists in 17 games during the playoffs, including Vegas' first goal in Game 2 on Wednesday.

Asked whether Neal is more valuable as a player or a leader, Golden Knights coach Gerard Gallant replied, "On the ice is the major thing for me. When he scores goals like he did the last game, he makes our job a lot easier as coaches. James has been outstanding for us. He definitely helps our room with the young players, for sure."

Most notably, Tuch.

"He's been a mentor to me. He brought me aside today and told me what I could have done better on that shot but also that I have to move on," Tuch said. "Everyone knows how good a hockey player he is. I don't know if people knew he was that much of a leader. Maybe it was a different vibe in Nashville. But this year he's been a huge leader for us, one of our (six alternate) captains, and it's been great."
---
---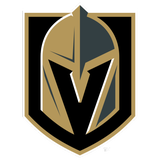 Get more from Vegas Golden Knights
Follow your favorites to get information about games, news and more
---