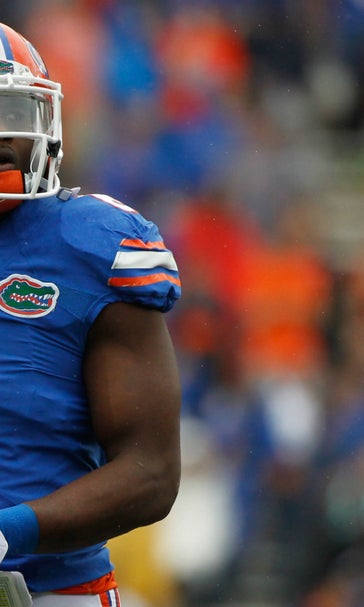 Former Gators DE Dante Fowler Jr. focused on turning heads at NFL combine
BY foxsports • February 1, 2015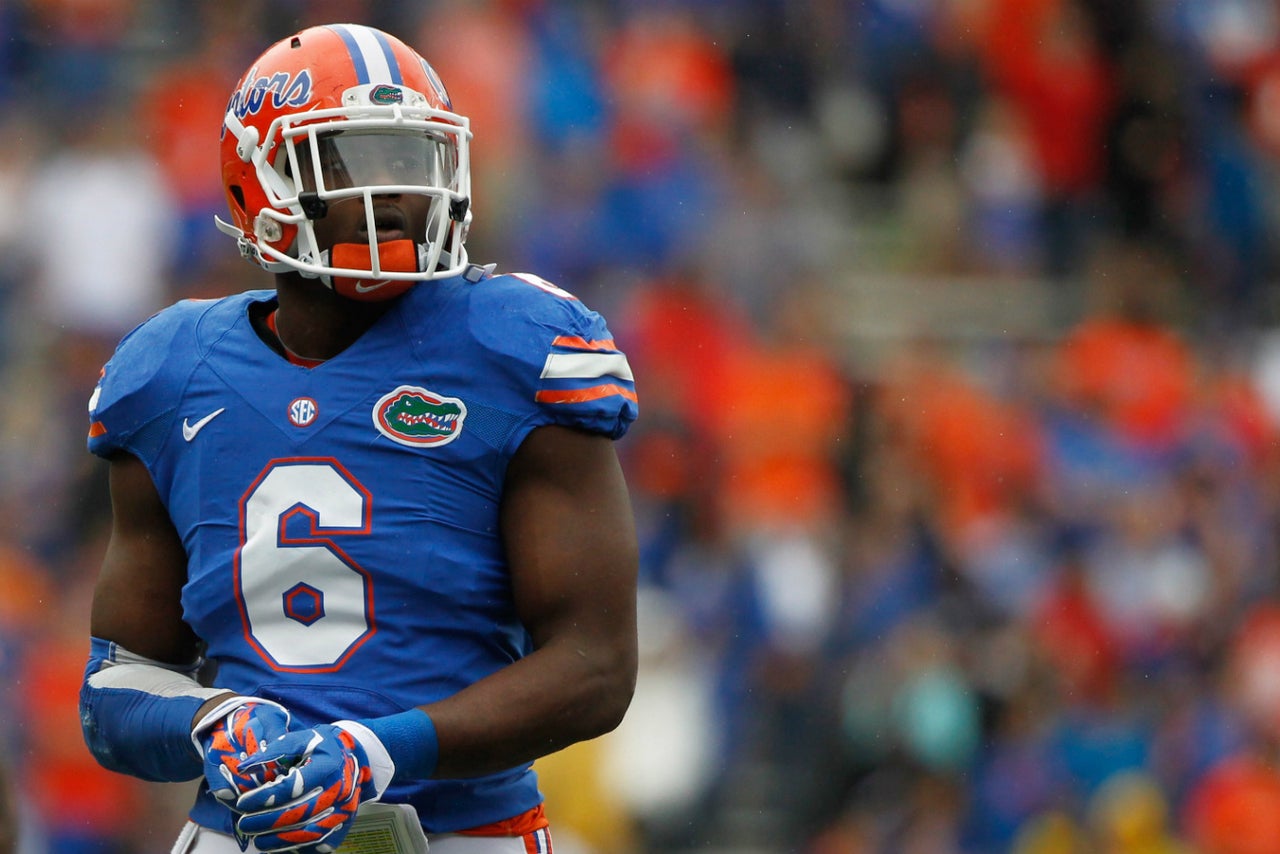 GAINESVILLE, Fla. -- Dante Fowler Jr. played perhaps his best game in his final game for the Gators, registering a career-high three sacks in Florida's victory over East Carolina in the Birmingham Bowl.
While only four weeks have passed since his memorable performance, forgive Fowler if it seems longer.
The projected first-round pick is preparing for the NFL Draft and fully invested in all that comes with it.
He has hired an agent (Jimmy Sexton), relocated to Pensacola to train at an Exos facility affiliated with the Andrews Institute, and generally lived life on a non-stop treadmill since taking off that No. 6 orange jersey he wore on a cold and rainy day at Legion Field on Jan. 3.
"I'm not going to lie, it's been a little crazy,'' Fowler said Saturday. "You are all over the place doing things. I'm willing to do whatever."
Fowler returned to campus Saturday to attend the UF men's basketball team's 57-56 victory over Arkansas. If anyone thought the fun-loving Fowler had turned too serious, no need to worry.
When the O'Connell Center video boards showed him hanging in the stands with the Rowdy Reptiles, Fowler did his best John Travolta impersonation with some dance moves to the thumping music blasting throughout the arena.
On Friday night Fowler was in Arlington, Texas, competing in the Quicken Loans All-Star Football Challenge at AT&T Stadium, home of the Dallas Cowboys.
The 6-foot-3, 265-pound Fowler defeated Nebraska's Ameer Abdullah and Clemson's Vic Beasley in the Marines Obstacle Course competition, showing off his mixture of speed, power and athleticism that has NFL teams very interested in his future services.
"I'm very competitive,'' he said. "To win something there, I will always remember that."
As a junior this season Fowler finished with 60 tackles, 15 tackles for loss and 8 ½ sacks. There was no reason to return to school to improve his draft stock.
"I think the scouts like how versatile I am,'' Fowler said Saturday. "Being able to play in a multiple defense, my freshman and sophomore year having experience to play defensive end and defensive tackle and then being able to show that I could play out in space this year."
Fowler developed into former head coach Will Muschamp's most successful recruit and is projected by many draft analysts as a top 10 pick.
Seattle defensive coordinator Dan Quinn, preparing for Sunday's Super Bowl, spoke highly of Fowler this week in Arizona. Quinn was Florida's defensive coordinator in 2012 when Fowler was a freshman and helped recruit Fowler, who signed with the Gators after originally committing to Florida State.
"He was one that we thought would develop into a pass rusher," Quinn told reporters. "His first year there, he played right away as a true freshman, which as you guys know just from being down there, it is not the easiest thing to do in that conference.
"I am not surprised at the success that he had over the last couple of years."
Quinn is set to become Atlanta's head coach after the Super Bowl and the Falcons have the eighth overall pick, so the possibility of Fowler reuniting with Quinn could be on the table at the draft.
Fowler is currently working out with several former SEC players in Pensacola, including former Georgia running back Todd Gurley and Auburn's Sammie Coats.
He wants to be in prime shape for the NFL Combine.
"We're just out there basically competing and getting ready," Fowler said. "I'm basically just focusing on my upper-body strength and getting a little bit stronger. I'm very explosive. Everybody is big and huge at the next level. It's a grown man's game. I've got to be ready and prepare for that if I want to contribute."
Fowler said he plans to compete in all the fitness drills at the combine and will perform the field drills offered for defensive ends and linebacker. Fowler played a hybrid defensive end/linebacker position called the Buck at Florida and has experience in both 4-3 and 3-4 defensive fronts.
Fowler is working to pattern his game after Von Miller and Aldon Smith at the next level. He has studied both players closely and has similar physical attributes.
Before arriving back in town Saturday, Fowler took out a half-page advertisement in Friday's Gainesville Sun to thank Florida fans for their support.
While he announced his intentions to enter the draft before getting to know new Florida head coach Jim McElwain, Fowler said he is excited about the direction of the program.
"I talked to him before I left,'' he said. "We talked for a good 30 minutes. He's ready. He's just ready to get it back on top. I like to see how confident he is because I'm the same type of guy. I know he's going to do it. The players love him."
The Gators will miss Fowler next season, but from the feedback he has received, he knows he made the right decision.
"I'm just glad to see my work is being recognized,'' he said. "My job is to go in and surprise some people [at the combine]. I'm going to be very confident going into it."
---