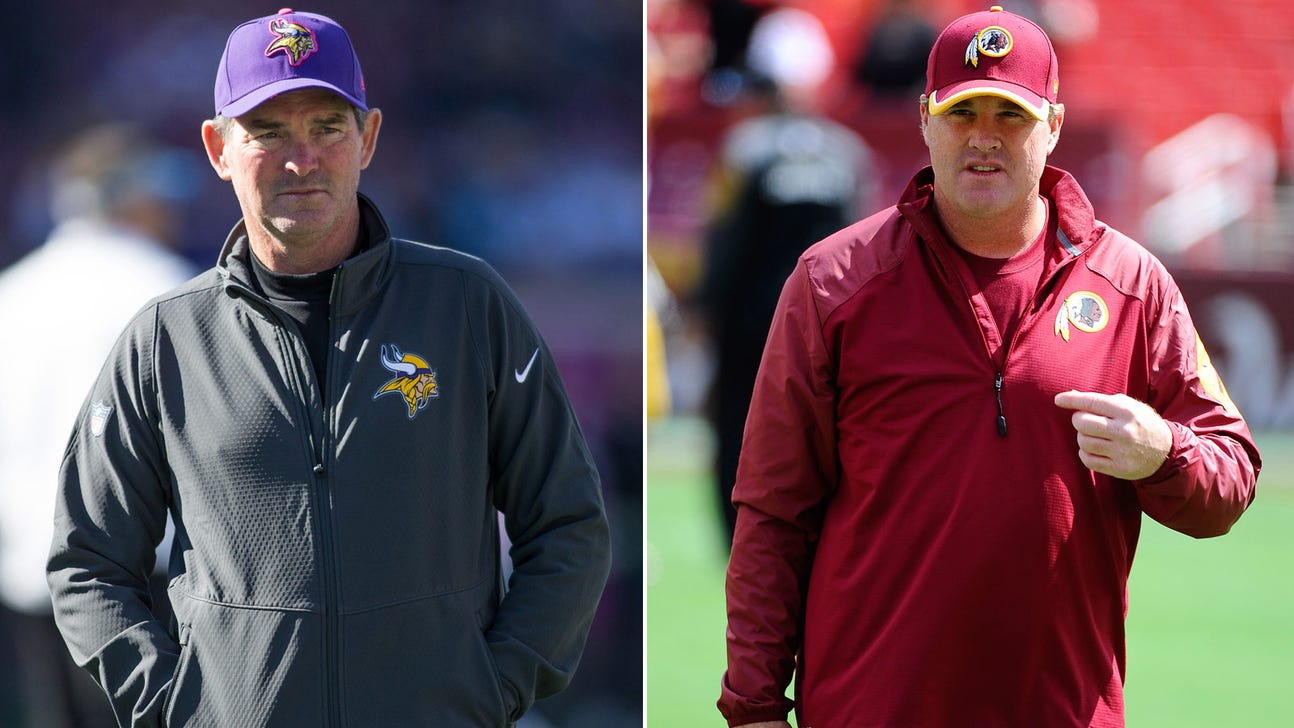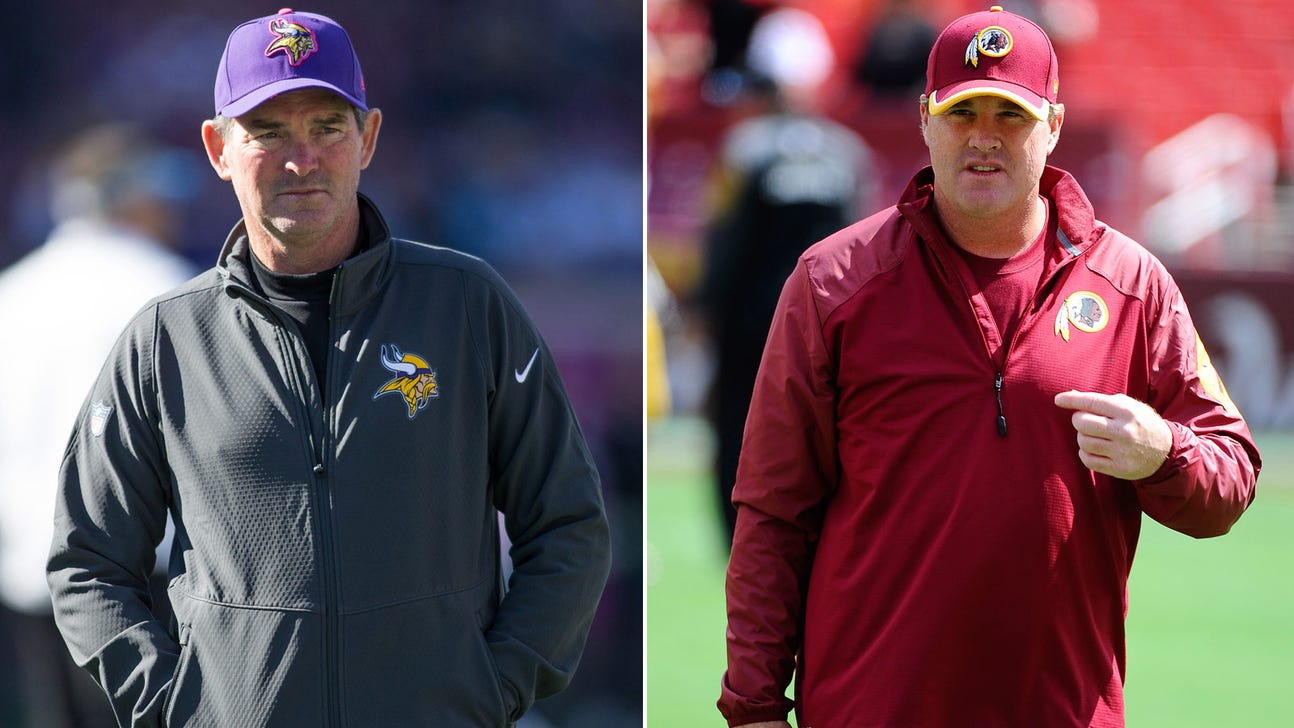 Former coordinators in Cincinnati, Zimmer and Gruden used to competing
Published
Oct. 29, 2014 8:18 p.m. ET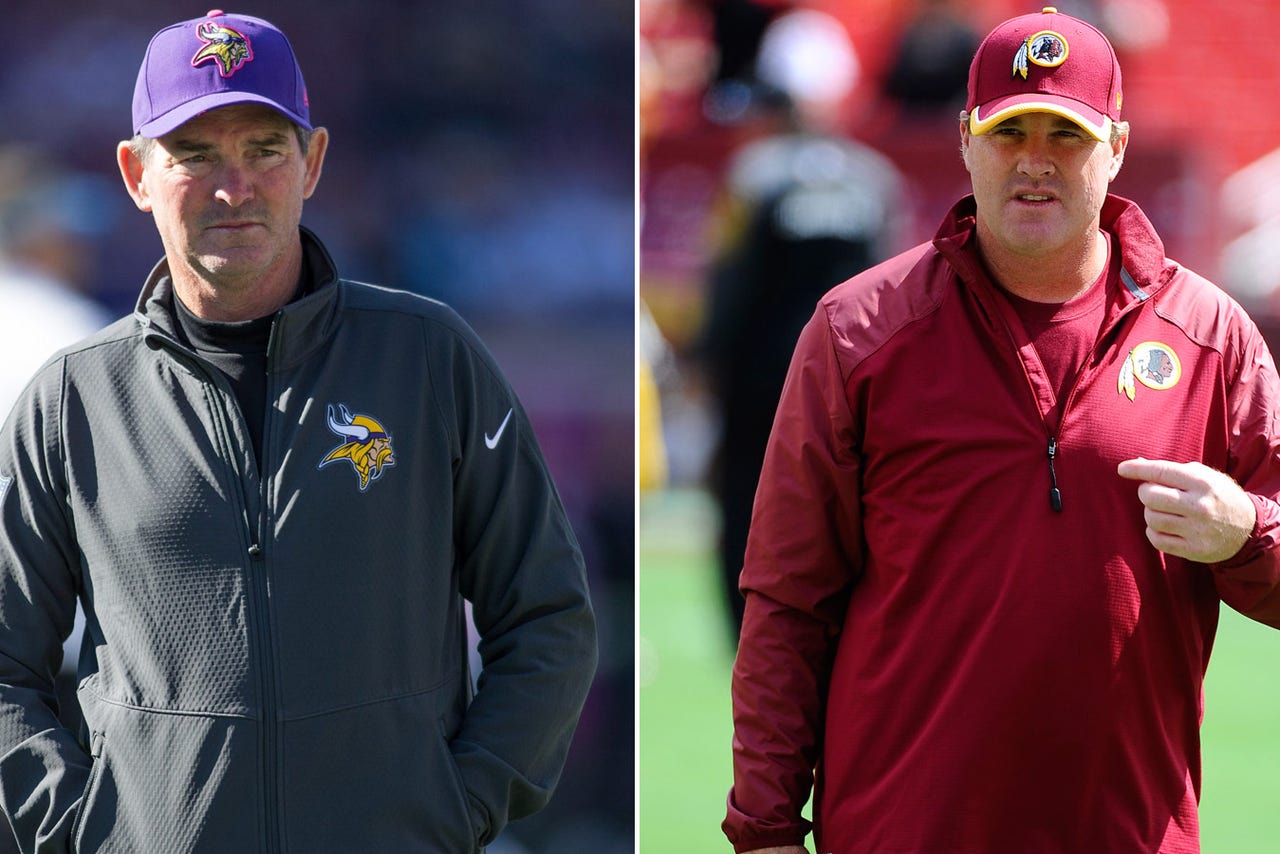 EDEN PRAIRIE, Minn. -- Just across the hallway in Cincinnati, Mike Zimmer had the perfect person to converse with as he sought to become the Minnesota Vikings' head coach; someone who was well aware of what Zimmer was going through and with whom he could share observations.
Only, Jay Gruden was trying to become a head coach himself. Two of the most prominent head coaching candidates in the offseason, Zimmer and Gruden were coaching partners and competitors.
The two talked but didn't share many insights, with Gruden having closed in on the job with Washington and Zimmer getting the chance he'd been waiting for with Minnesota.
"In passing we talked about all of the different scenarios," Zimmer said Wednesday. "But I mean it wasn't anything real serious, just joking around about this or that."
When Zimmer and the Vikings host Gruden and Washington this week, in many ways it will seem like old times.
For three years, Zimmer and Gruden helped prepare each other's units with the Bengals, bringing lively competition to practices. Gruden ran Cincinnati's offense, while Zimmer orchestrated one of the league's top defenses.
"We competed every day in practice," Gruden told reporters in Washington on Wednesday. "It was not friendly, usually. Both of us are pretty good competitors and we all wanted to win the drill, definitely -- in Cincinnati -- so we had our share of arguments and tension but ultimately I have a ton of respect for him."
Respect is shared as the two meet again. Zimmer downplayed any thought of competing with Gruden for coaching jobs in the offseason.
"I mean Jay is a good football coach," Zimmer said. "Certain places look for certain things; offensive coaches, defensive coaches, this personality, that personality. It really wasn't about that. I'm sure he tried to do the very best job he could and I tried to do the very best job I could."
Both know what they are up against this weekend.
Zimmer's teaching has helped turn around the Vikings on defense. Minnesota allowed the second-most yards in the league last season. With Zimmer and a few key additions, the Vikings have the league's eighth-ranked defense this year.
"They do a great job of keeping you off-balance and confusing offenses and quarterbacks, great quarterbacks," Gruden said of Zimmer's defense. "When I was in Cincinnati, I've seen some of the best quarterbacks come in there and walk out of there scratching their head, so he does a good job."
Gruden's project in Washington didn't require the level of improvement Zimmer faced in Minnesota. Washington had the league's ninth-ranked offense last year, averaging 369.7 yards per game, but the Redskins were 23rd in points at 20.9 per game.
Despite starting three different quarterbacks this season -- with Robert Griffin III likely to return to the starting role this week after being held out since Week 2 because of an ankle injury -- Washington is seventh in the league in total offense with 391.9 yards per game and 23rd again in points at 21.4 per game.
"He's done a great job when he was in Cincinnati with me," Zimmer said. "He did a great job with the young quarterbacks. He did a great job with the offense and the skill guys, especially. He's very innovative, changes a lot from week to week from what they do, tries to use the players to the best of their abilities."
Innovation is the key for both coaches. Despite the familiarity, neither knows what to expect from the other because of their varied schemes.
Through all the competition, friendly or tense, Zimmer still considers Gruden a friend, which makes this week's matchup a bit tougher.
"I honestly don't like going against my friends just because at the end of the day one of us is going to be upset," Zimmer said. "It is what it is and, so, I'm sure he'll have his team ready to play and hopefully I'll have mine ready to play."
Follow Brian Hall on Twitter
---