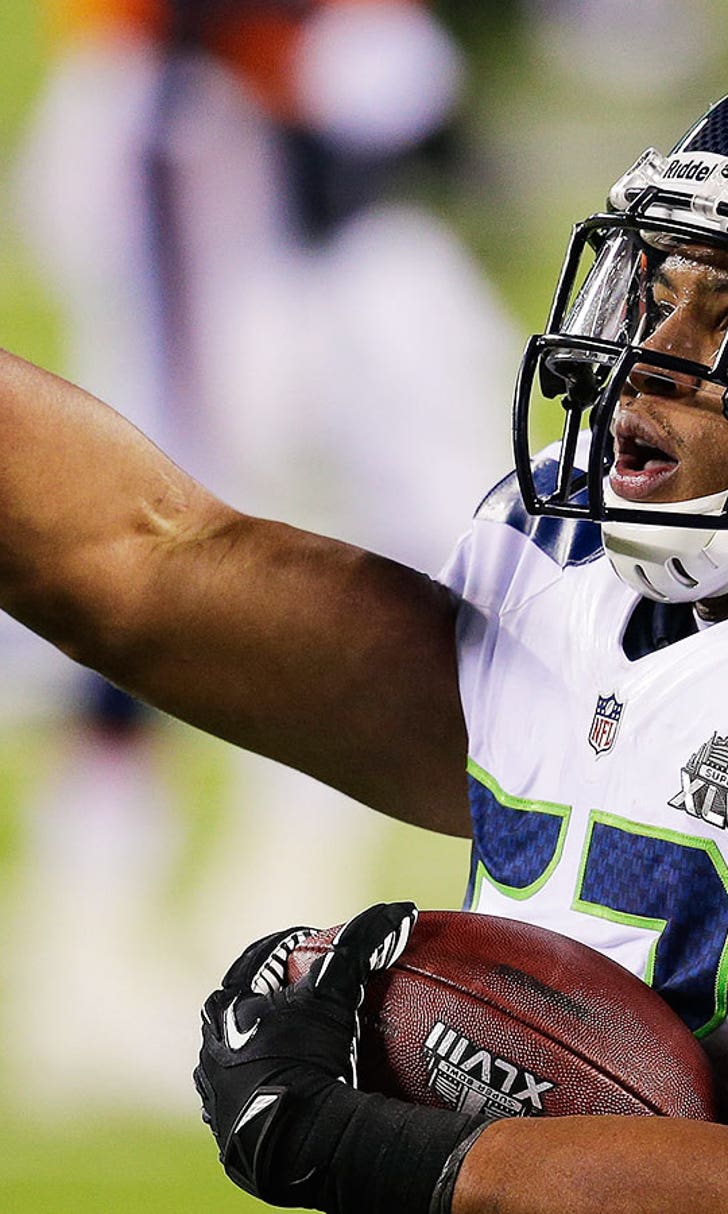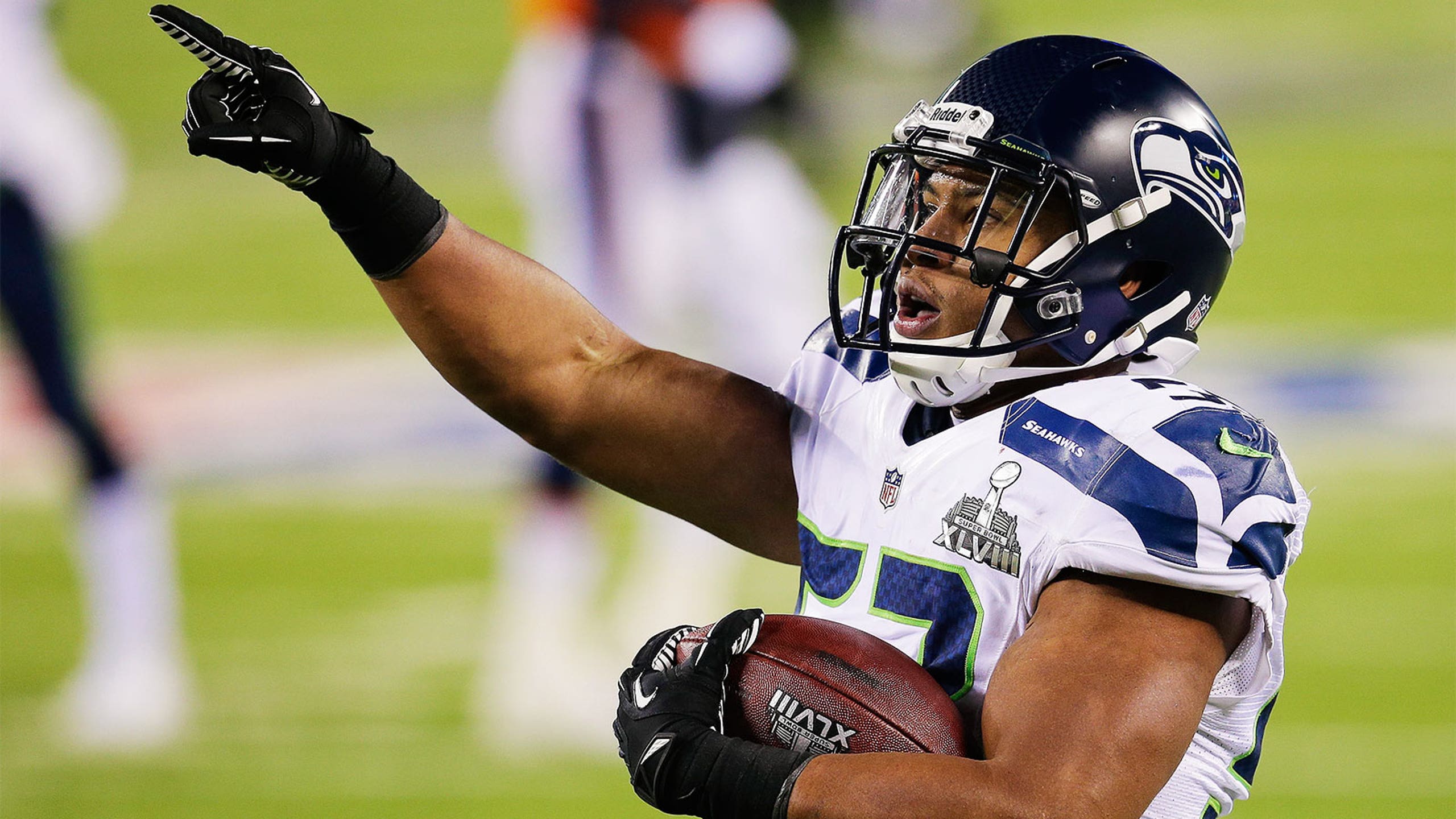 Former coach: Malcolm Smith MVP is no surprise
BY foxsports • February 3, 2014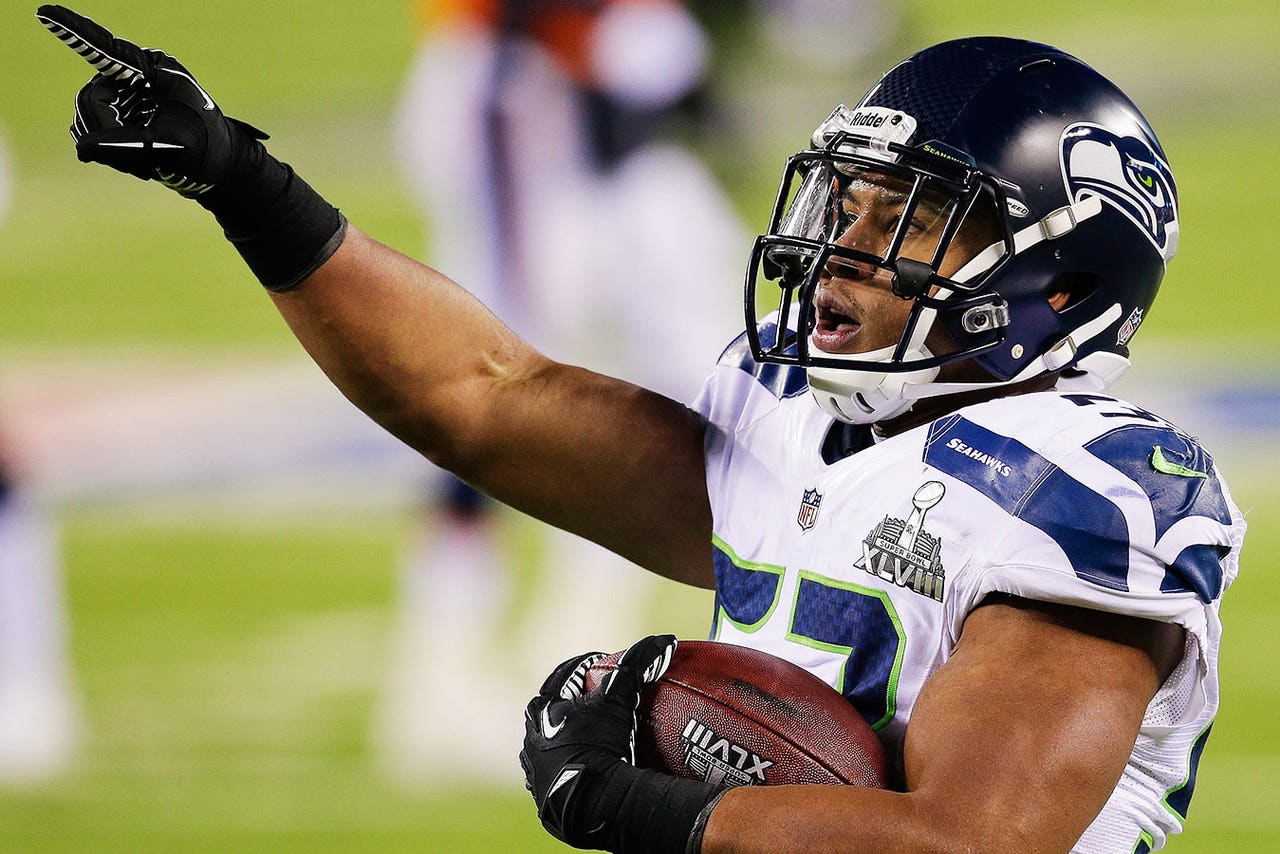 After winning Super Bowl XLVIII Sunday night, Seattle Seahawks head coach Pete Carroll implored his team to stay up all night and celebrate all that they accomplished in a 43-8 win over the Denver Broncos.
Some 3,000 miles away from that victorious locker room in East Rutherford, N.J., in the Starr home in Southern California, sleep was at a premium as well.  
"None of us slept real good last night because we were just so excited and so happy for him because he's such a great guy," said Troy Starr. 
Now the head coach at Helix High School near San Diego, Starr was previously the head coach at Taft High School in Woodland Hills, Calif., where he coached Super Bowl MVP Malcolm Smith. The happiness in the Starr household stemmed from the joy they had in watching Smith.
The excitement that bled over into the wee hours of Monday morning for the Starrs had reached its peak just before the end of the first half, when Smith returned an interception 69 yards for a touchdown to help the Seahawks take a 22-0 lead into the locker room at halftime.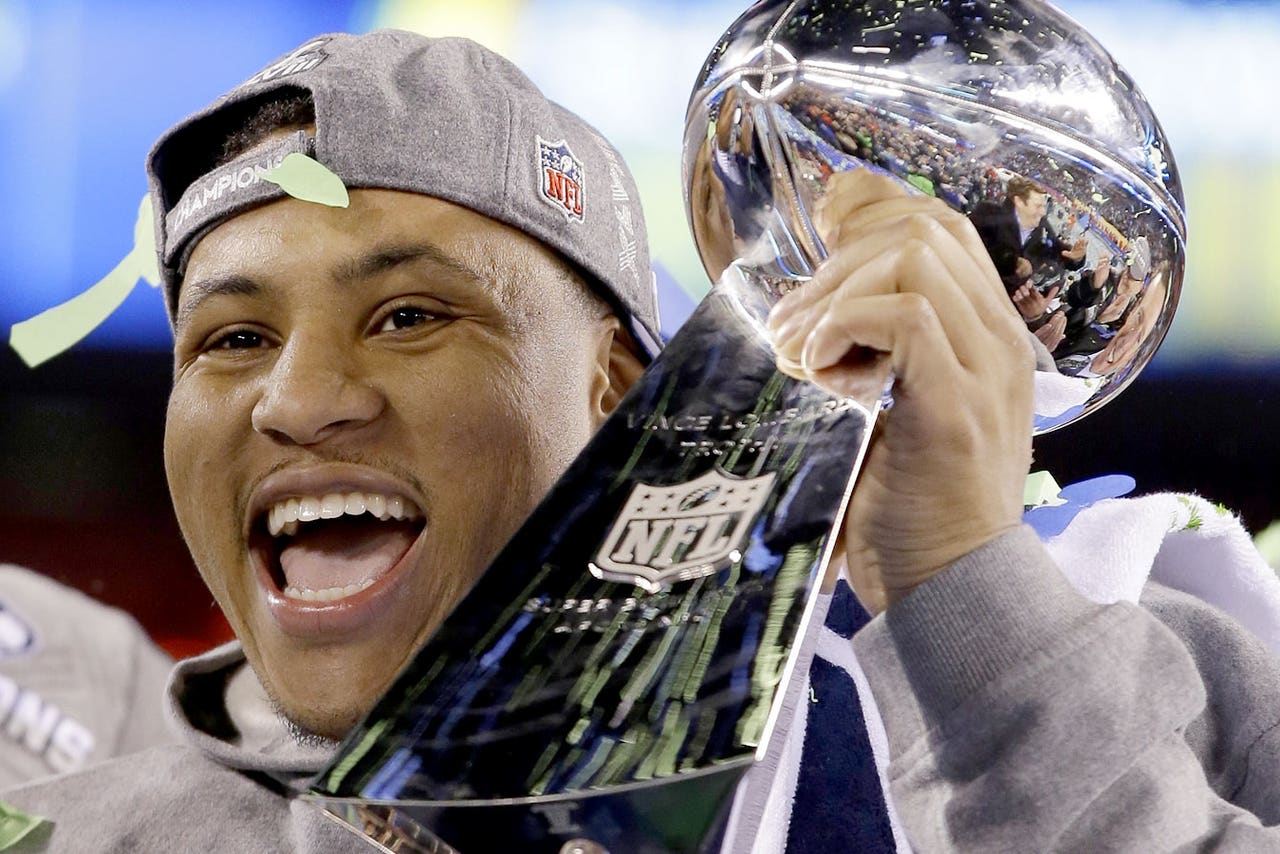 Seattle Seahawks' Malcolm Smith an unlikely Super Bowl MVP.
WATCH VIDEO
"It was pandemonium," Starr said. "I mean it was insanity when he scored. Picture me, my wife and my son just standing in our living room screaming at the top of our voices. (We) freaked our dogs out. What else can you do? You just scream, right?"
Smith had a fumble recovery in addition to 10 tackles on his way to taking home MVP honors. He also had the clinching interception in the Seahawks' NFC Championship Game win over the 49ers, giving him three turnovers in the last two games of the season for Seattle.
His knack for the ball is something that he's always had going back to his high school days.
"Of anyone I've ever coached as a defender, he has an unbelievable innate ability to pick up fumbles, to intercept balls," Starr said. "It's like the ball's a magnet to him.
"It's weird. I think in high school he might have done it three times in one year -- had three scoop and scores."
Starr describes Smith as a "big-time student" with the ability to hang out with different groups of people. He was just as comfortable "being with the brains" as he was making plays on the football field. Health or lack thereof marred his production. Consistently healthy now, the former seventh round draft pick has proven to be a key contributor for the Seahawks.
Starr tells the story of Smith, who played running back and linebacker in high school, being relegated to just defense during the latter part of the 2005 season because of an injury.
"He dislocated his elbow in the 10th game that year and played defense with a big brace on his arm," Starr recalled. "He was just hurt all of the time."
At USC, Smith suffered from achalasia. According to the U.S. National Library of Medicine, achalasia is a disorder of the esophagus affecting its ability to move food towards the stomach. Some of the symptoms include difficulty swallowing, vomiting and unintentional weight loss.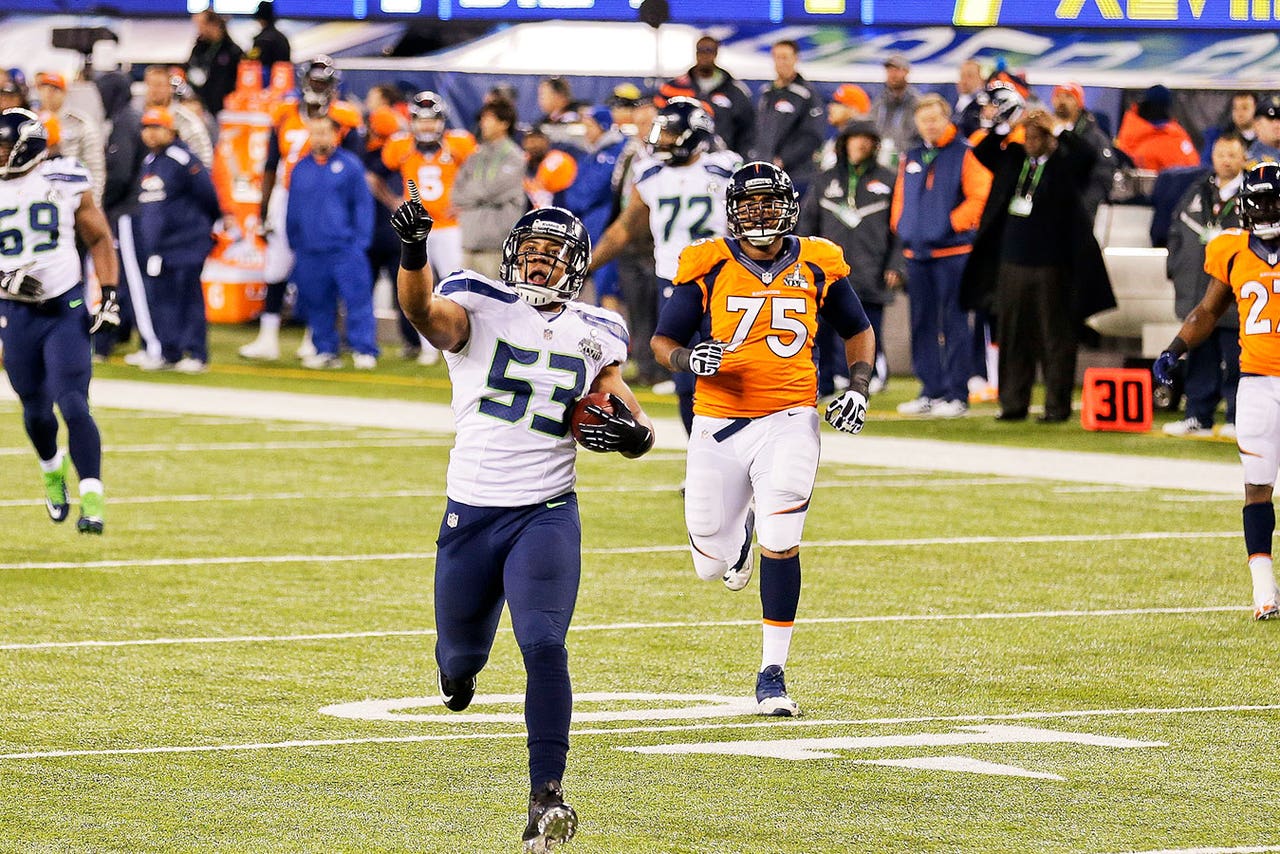 Key Play: Smith returns Manning's INT for TD.
READ MORE
To help with his diagnosis, Smith underwent a surgical procedure called a myotomy in 2009, according to the Orange County Register.
Starr, who also coached Smith's older brother Steve -- a 2007 Super Bowl winner with the New York Giants -- credits their mother, Audrey, for Malcolm Smith's ability to continue to persevere despite his numerous injuries and ailments.
"His mom is the rock," Starr said. "She's the key. I've told that woman many times to write a book on parenting elite athletes because so many times these parents, they screw it all up through ignorance and stupidity, and she's the complete opposite.
"She taught him all the right things and he just kept picking himself up."
 All the way up to the top of the NFL mountain.
---