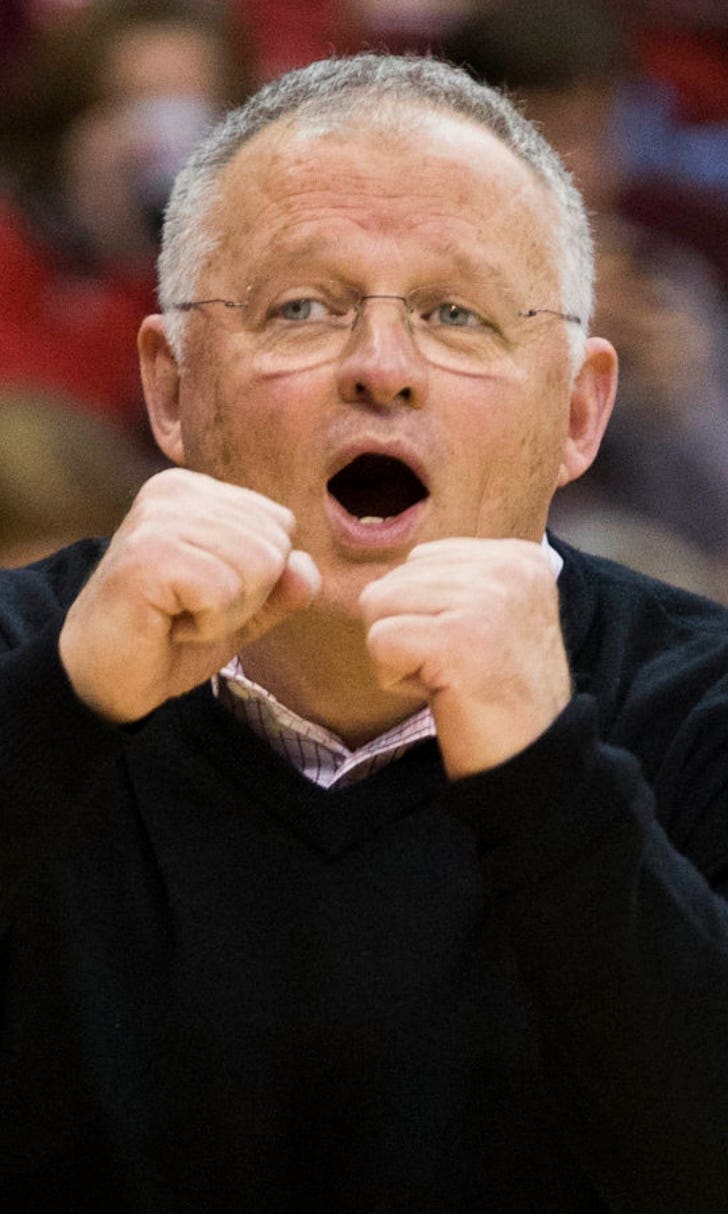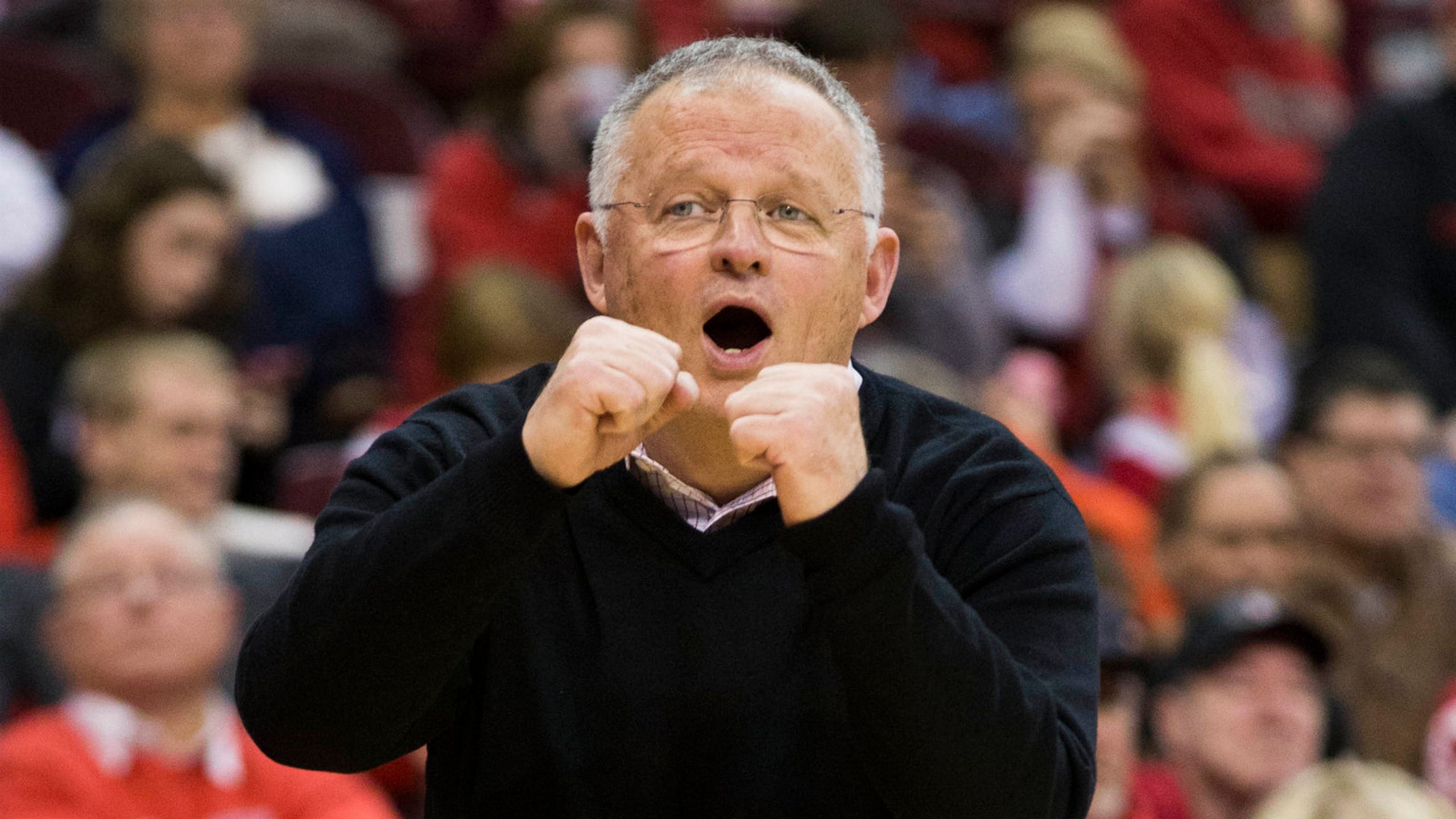 Former Buckeyes coach, Foster wins 800th game
BY foxsports • January 25, 2014
CHATTANOOGA, Tenn. (AP) -- Chattanooga coach Jim Foster says his latest victory Saturday wasn't much different from most of the other 799 he's collected during an illustrious 36-year career.
At least until the final horn sounded.
After the Lady Mocs had completed their 63-50 triumph over Samford, a videotaped tribute to Foster played on the overhead scoreboard at McKenzie Arena. The video featured congratulatory messages from relatives and an all-star list of coaching colleagues.
"The video was harder to watch than the game," said Foster, the 11th NCAA women's basketball coach to earn 800 wins. "You see those folks, and it would be nice if we were going out to dinner tonight and spending some time together. This time of year we can't, but when we do, it's usually a lot of fun and you remember what a good belly laugh's all about."
Connecticut coach Geno Auriemma, Notre Dame coach Muffet McGraw, North Carolina State coach Wes Moore, Kansas State coach Deb Patterson and Eastern Illinois coach Debbie Black all congratulated Foster via videotape. Other coaches and administrators sent messages that were included in an extended online video.
Moore preceded Foster as Chattanooga's coach. Auriemma, McGraw and Patterson and Black all previously worked as assistants on Foster's staffs. Foster said he'd talked with many of them over the last week, yet none had mentioned the video.
Foster watched the tribute while standing at midcourt with his wife, Donna. Foster's son Christian also was at midcourt after driving from his Athens, Ga., home with his wife and two children. Foster later received a game ball from Chattanooga athletic director David Blackburn while Chattanooga players held a banner that said "Coach Foster, 800 wins, Congratulations."
"I've learned a lot from Jim over the years," Auriemma said in his message. "Not only did he give me my first job, he taught me a lot, how to smoke cigars, how to drink good scotch, and more importantly how to be a good teacher, how to treat your players, how to handle situations that come up. It's been an incredible journey for him, his wife Donna, Christian and (his other son) Andrew. I couldn't be happier for him and couldn't be prouder. What I know about Jim and what the people who really know him know, I think they all feel the same way."
Before the game, Foster had downplayed the approaching milestone.
"He didn't mention it," said Chattanooga forward Taylor Hall, who had 22 points, six rebounds and six steals. "Even in the last media session, he said that's not something he was going to think about. He was focused on the game and winning the game regardless of the situation."
Foster, who entered the Women's Basketball Hall of Fame last year, improved his record to 800-310 in a career that also has included stops at St. Joseph's, Vanderbilt and Ohio State. The only other women's coaches with 800 wins are former Tennessee coach Pat Summitt (1,098-208), North Carolina's Sylvia Hatchell (925-324), Rutgers' C. Vivian Stringer (916-336), Stanford's Tara VanDerveer (912-204), former Texas coach Jody Conradt (900-309), Bentley's Barbara Stevens (900-246), Auriemma (859-133), Georgia's Andy Landers (837-280), Montana's Robin Selvig (808-261) and Scranton's Michael Strong (804-180).
Foster and Stringer are the only men's or women's college coaches to win at least 200 games at three different schools. Foster went 248-126 at St. Joseph's from 1978-91, 256-99 at Vanderbilt from 1991-2002 and 279-82 at Ohio State from 2002-13. He is 17-3 overall and 9-0 in Southern Conference competition in his first season at Chattanooga.
Foster earned his milestone victory on the same day that Stevens, a Division II coach, got her 900th career win. Bentley defeated Saint Anselm 98-82.
"What that means is we both had good players and we're both old," the 66-year-old Foster quipped. "It's not something young people do."
Foster's the third coach to reach the 800-win mark this season. Selvig earned his 800th victory Nov. 18 and Strong won No. 800 on Jan. 11.
---