New York Jets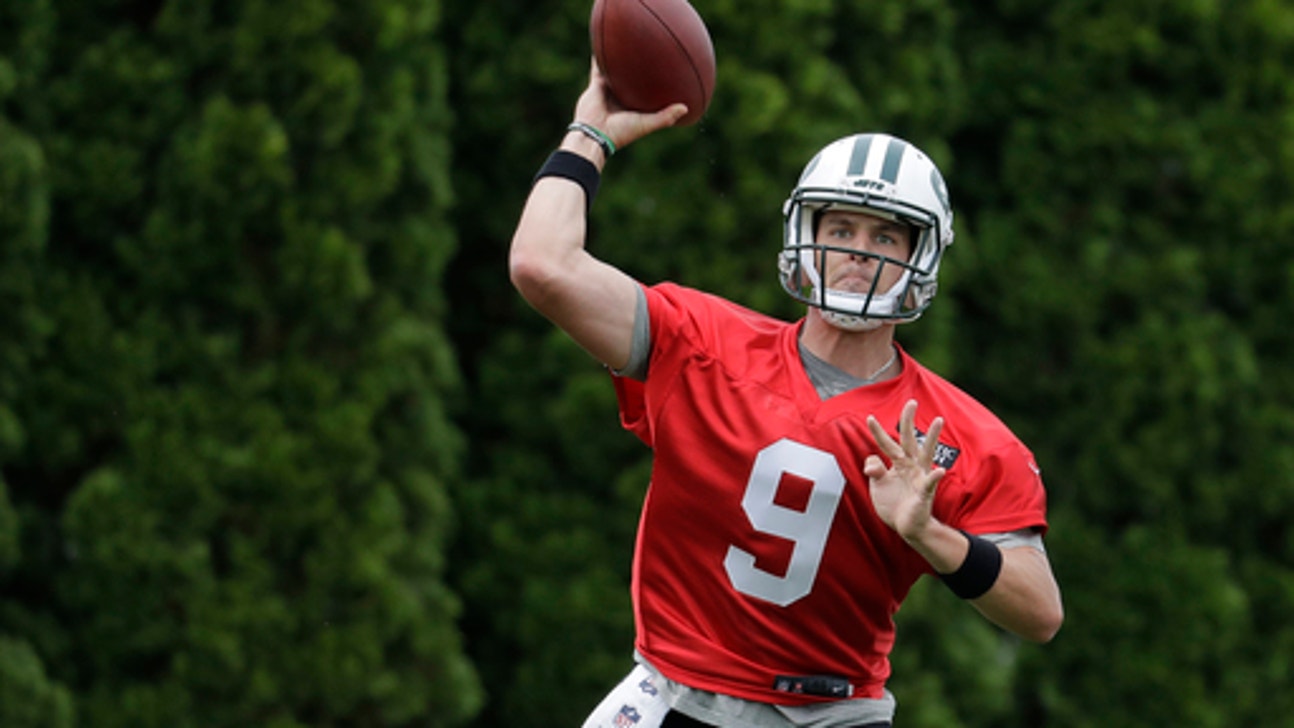 New York Jets
Former Baylor QB Petty ready for chance with New York Jets
Published
May. 31, 2017 12:23 p.m. ET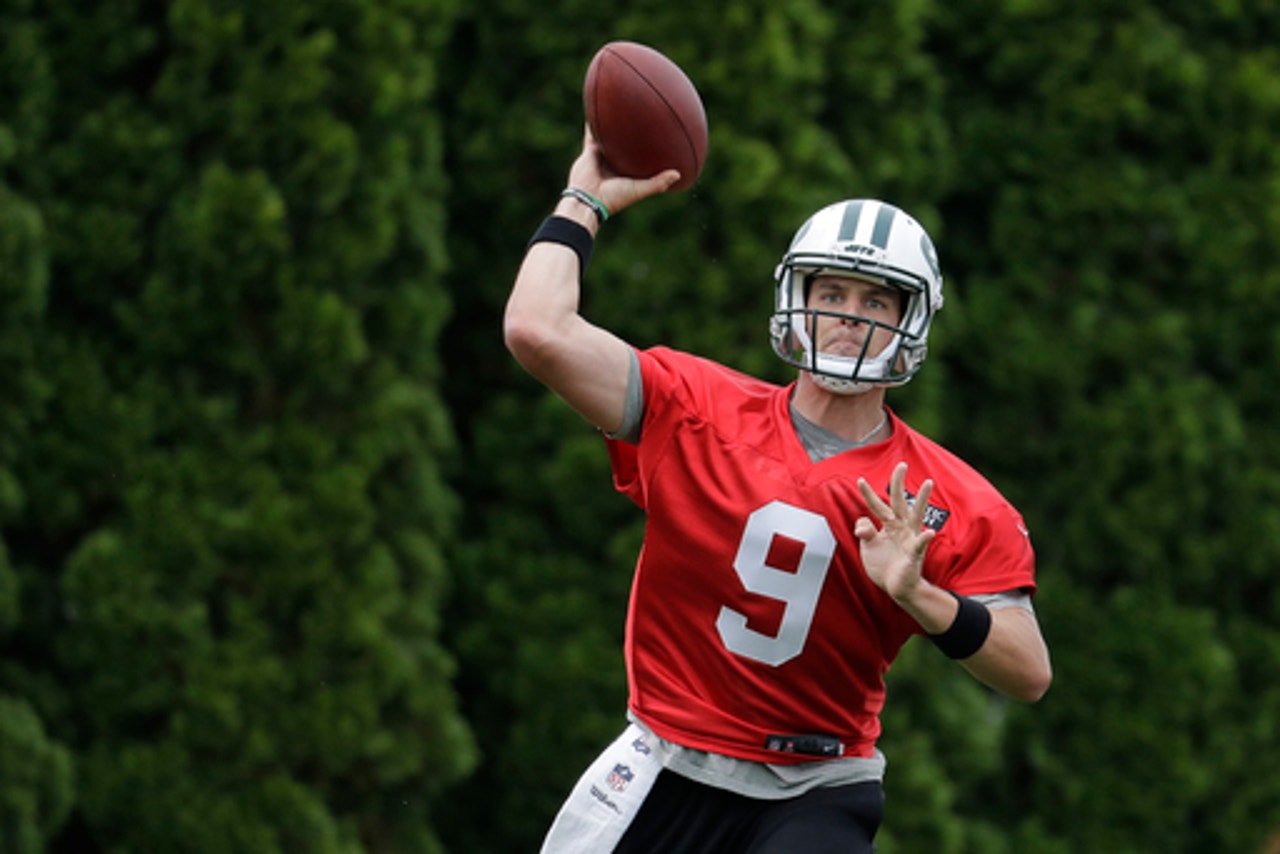 FLORHAM PARK, N.J. (AP) -- Bryce Petty is in the middle of a three-way quarterback competition that many believe is truly just a two-man race.

And, he's the odd-man out.

"I mean, it's OTAs," Petty said Tuesday after the New York Jets' fourth practice of organized team activities. "How do you have an underdog?"

Well, there's Josh McCown, the veteran mentor who appears to be the front-runner to start in the season opener at Buffalo on Sept. 10.

There's also Christian Hackenberg, the second-round draft pick from a year ago who has never played in a regular-season game and may or may not be the future of the franchise.



Then, there's Petty, who barely made the roster last year and could face a similar uncertainty this summer.

"I don't feel like No. 3," Petty said of the Jets' quarterback depth chart. "I don't think Hack feels like he's No. 3. I don't think Josh feels like he's No. 3, or any of the above."

The reality, however, is that it would be a surprise if Petty wins the job.

"I don't read headlines," Petty said. "I don't do things like that. I'm just focused on coming in here and being better every day."

Petty, a fourth-round pick out of Baylor in 2015, played in six games last season and started four. He hardly solidified himself as part of the Jets' future plans while throwing three touchdown passes and seven interceptions with a 60.0 quarterback rating.

Still, he would have finished as the starter in place of Ryan Fitzpatrick if an injury to his left (non-throwing) shoulder hadn't ended his season before the finale.

"I have the confidence now that, `Hey, I can play this game,'" Petty said. "I think that's a big thing. ... I think just kind of going through that process, sometimes you kind of make it bigger than it is. Some guys need experience to build that confidence. I think that's kind of what I needed to see that, `Hey, I can see the rush, I can see the defense, I can make throws, I can throw touchdowns,' and things like that.

"That's part of growing up and maturing, and maturing in this league, as well."

Both coach Todd Bowles and offensive coordinator John Morton have said that all three quarterbacks will get chances to work with the starting offense throughout organized team activities and perhaps through minicamp. Bowles acknowledged last week that a final decision might not come until training camp in August.

"He's learning the offense just like everybody else -- him and Hack, obviously," Bowles said Tuesday. "McCown has been in it before somewhat so he knows it a little more than the other guys. In the fourth practice, it's slowing down for them and they're starting not to turn the ball over as much. They turned it over some last week and haven't turned it over as much this week. It's a process. As OTAs go, we'll look for them to improve even more."

For Petty, there was a lengthy list of things he needed to work on in the offseason, from seeing the field better to reading defenses more confidently, to basic mechanics and footwork.

Another key is staying healthy. Petty hurt his right shoulder in the preseason last summer, then was injured twice in his limited action during the regular season, with the second ending his stint as the starter.

"Whether that's mastering the protections or getting the ball out faster and things like that, I'm trying to do a better job of that," Petty said. "There's always things to get better at, but as long as I'm on the field, that's priority No. 1."

That means trying to avoid the type of bone-rattling smash he took when he ended up being sandwiched by Miami's Ndamukong Suh and Cameron Wake in Week 15.

"If I could survive a hit from those two guys, I think I'll be all right," Petty said with a big smile. "The joke is that I'm going to put that picture in my man cave and have them sign it. I mean, that way, one day when I have kids, they'll know who their Dad is, so they can't mess with me.

"It was a good hit and good little story, so you've got to make jokes out of that kind of stuff."

 
---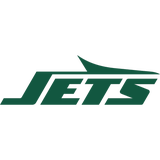 Get more from New York Jets
Follow your favorites to get information about games, news and more
---