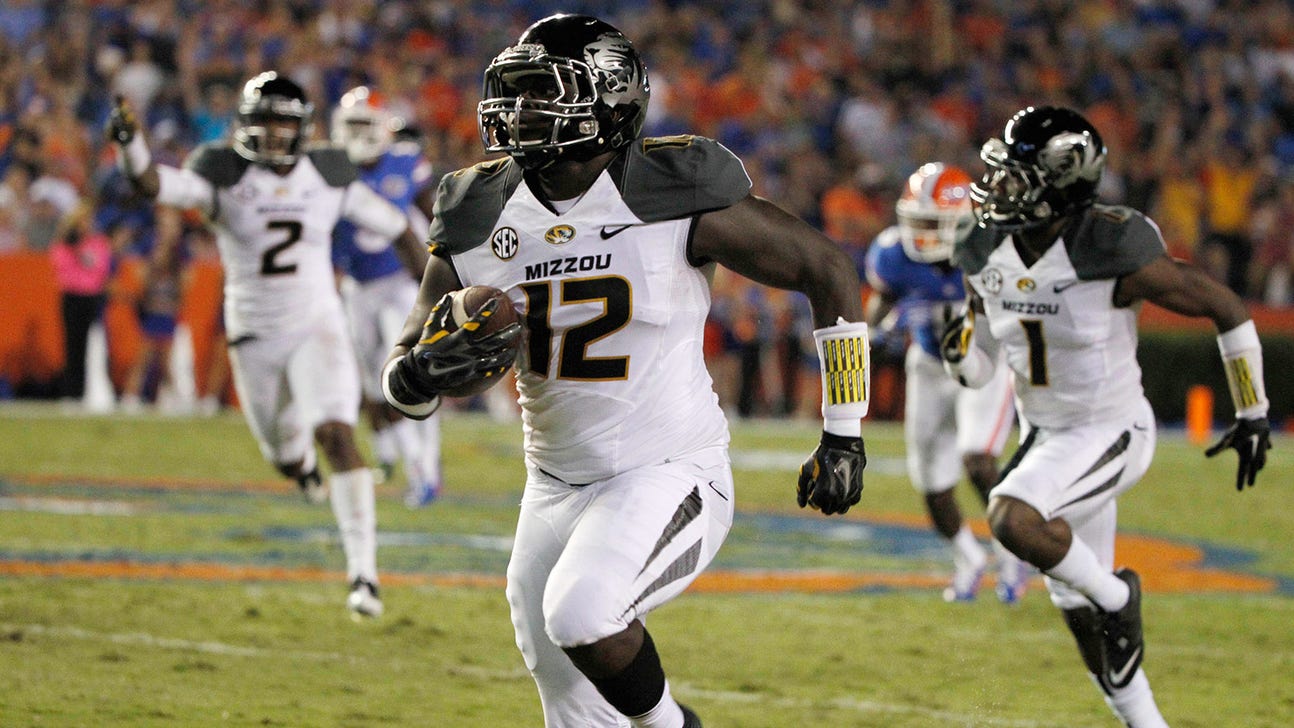 For whatever reason, Mizzou's road success isn't hitting home
Published
Oct. 21, 2014 7:52 p.m. ET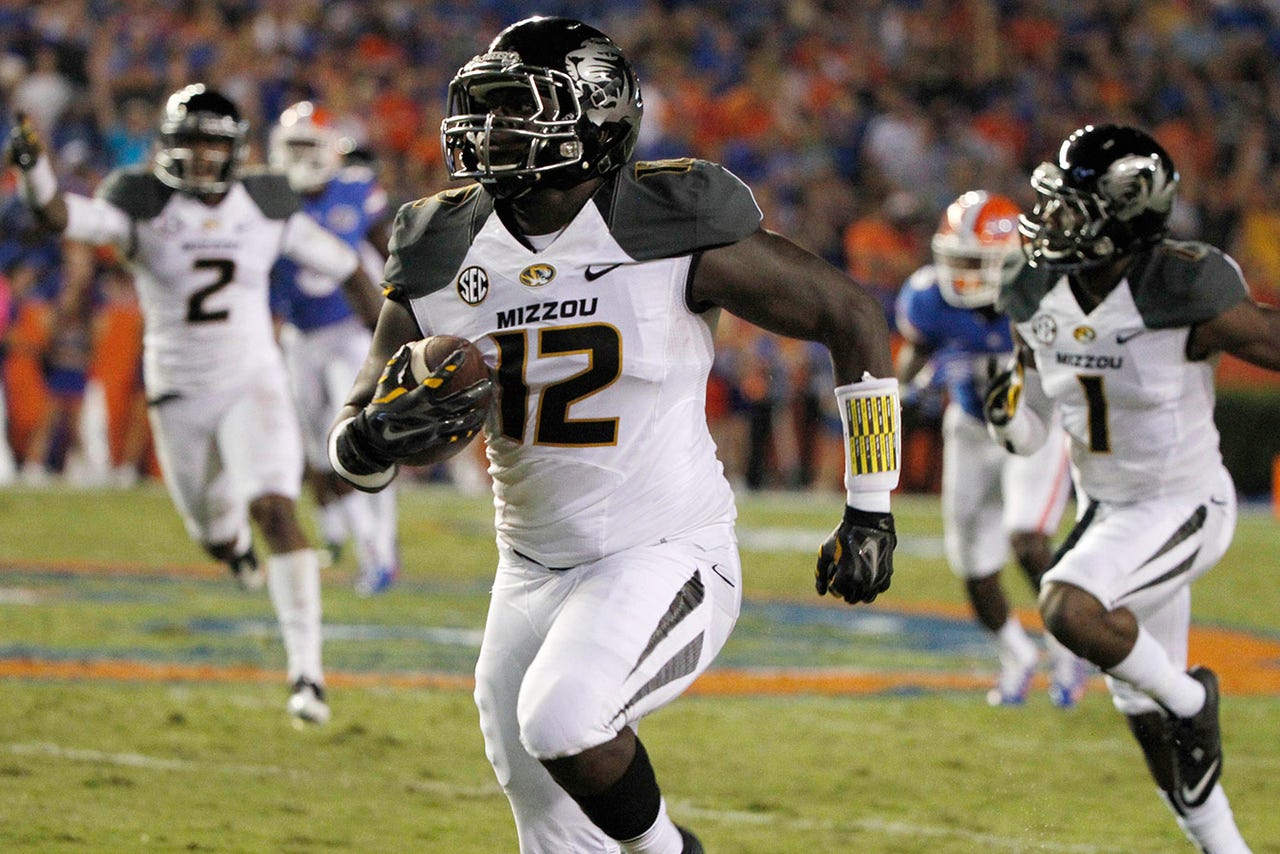 ST. LOUIS -- Three teams in all of FBS football haven't lost a game on an opponent's field since the start of the 2013 season.
Two are traditional powerhouses with one combined regular-season loss between them during that span. The other is the Missouri Tigers.
Unlike 2012 conference champions Florida State and Ohio State, Mizzou had missed a bowl game and lost three of its last five away from home before its improbable streak started innocently enough with a 45-28 win at Indiana. Since then, the Tigers have knocked off three nationally ranked teams -- two in the top 15 -- on the way to eight straight road wins.
"We don't care where we play," sophomore linebacker Michael Scherer says. "I like playing on the road. It's more of a mindset. You just care about what's happening on the field."
The Tigers never looked rattled a year ago, when they walked into No. 7 Georgia's Sanford Stadium and stunned the Bulldogs, 41-26, in front of more than 92,000 fans. In September, sophomore Maty Mauk somehow regained his composure just in time to lead his team on two touchdown drives in the final eight minutes of a 21-20 win at No. 13 South Carolina in front of nearly 84,000 at Williams-Brice Stadium.
That game marks the only real threat to the streak, considering every other triumph came by two touchdowns or more. The Tigers have always looked ready to play from the opening kickoff, scoring the game's first points six times and never trailing at the end of the first quarter during the streak.
"You're not walking through the stadium going, 'Oh, gosh, I've seen this on TV, this is a great place to play,'" coach Gary Pinkel says. "You're not into that. You're into playing your best football and so we've been fortunate. It's not easy."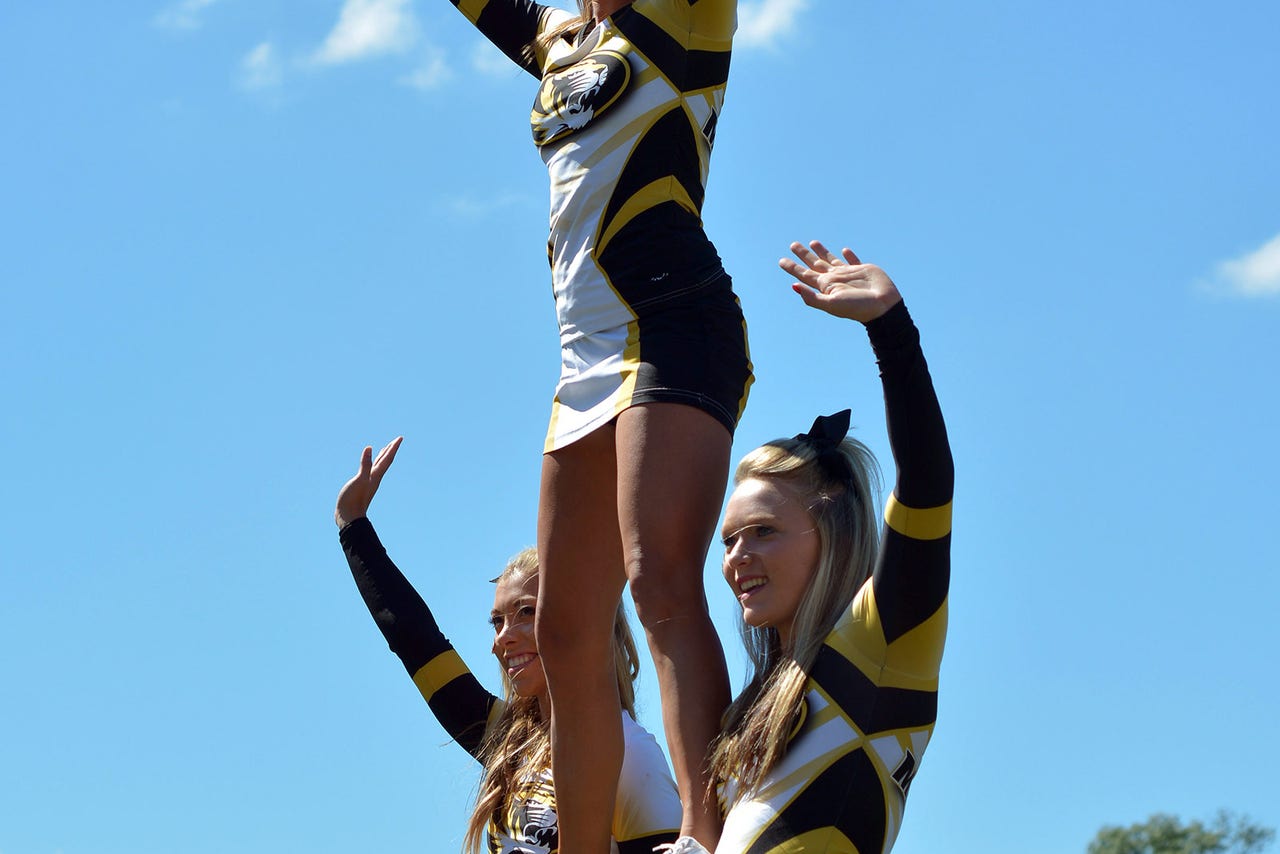 Lookin' good! Check out our gallery of SEC cheerleaders.
But they sure made it look that way again last Saturday in a 42-13 romp at Florida, once considered one of the most revered places to play in all of college football. Senior Darvin Ruise grew up 45 minutes away from The Swamp and dreamed of wearing a Gators jersey one day, but by the time he returned an interception for a touchdown to make it 42-0 in the third quarter, Scherer says he couldn't help laughing at the absurdity of a game that featured four Mizzou special teams or defensive touchdowns.
Of course, this year's Florida team wouldn't even be good enough for mop-up duty for some of the school's champions of the past, and coach Wil Muschamp's firing seems an almost foregone conclusion for a program with perennially sky-high expectations. It's another example of a scheduling break that would be disingenuous to ignore when talking about the Tigers' road success.
They've also avoided road trips to SEC West foes Auburn, Alabama and LSU, three teams that have lost one home game combined the last two seasons. Missouri's good fortune may continue in November, when it heads south to the site of its last road loss in 2012 to face a former top 10 Texas A&M team that is currently reeling after three straight losses, including a 59-0 rout at Alabama last Saturday.
The Tigers still have every reason to be proud of their impressive accomplishments away from home. After all, most college football teams suffer their biggest letdowns and fall victim to upsets on the road, but for reasons unknown to Pinkel and his players, they've happened to Missouri only at Faurot Field over the last two seasons.
"Losing at home is inexcusable," Pinkel says. "That's my responsibility. I don't have the answer at home, so we've got to fix that."
His team takes a two-game home losing streak into this Saturday's meeting with Vanderbilt, by far the least impressive team in the SEC. But the Tigers were also expected to cruise in their third game against Indiana, which ended in a stunning 31-27 loss.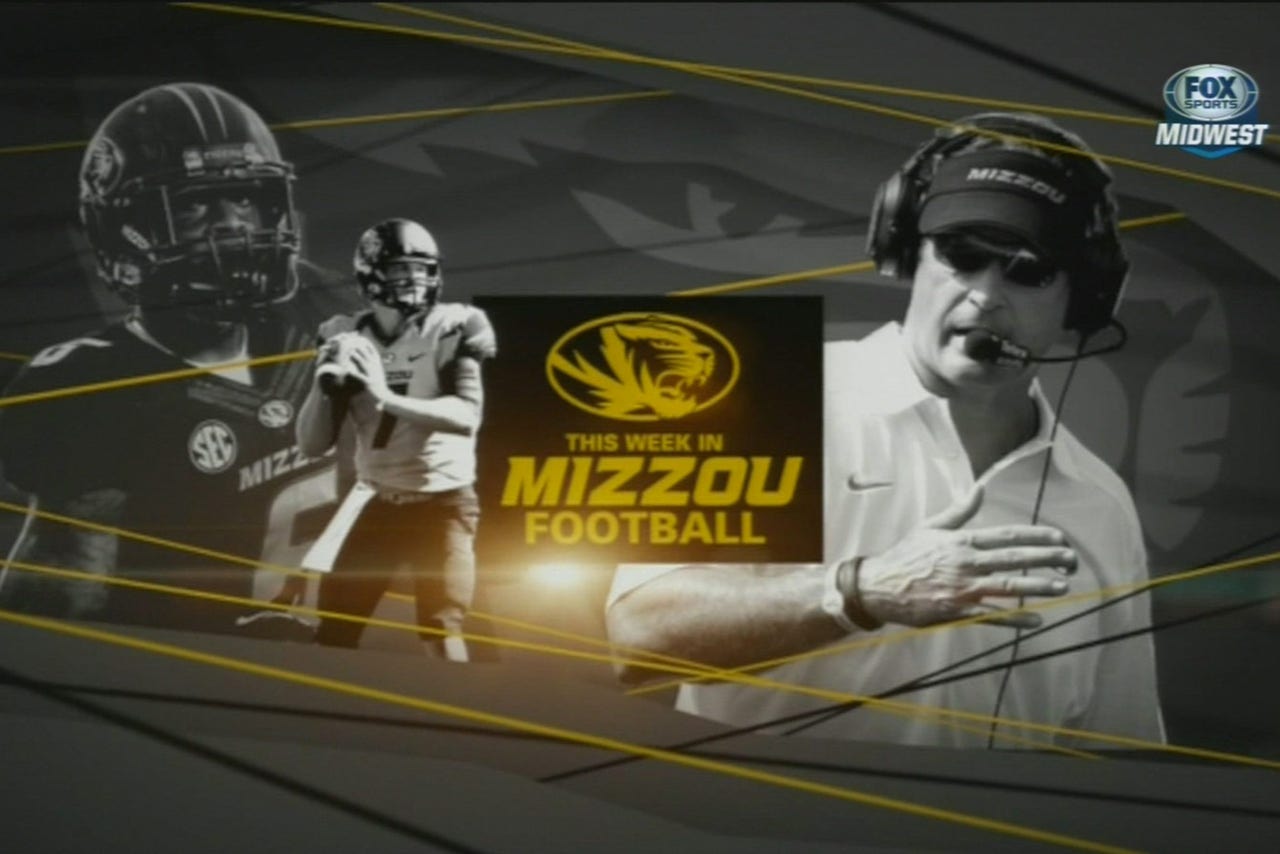 Watch This Week in Mizzou Football all season. Check your local listings for air times.
Another uninspired performance led to a 34-0 loss to Georgia that could have been a lot worse, suggesting some flaws in the Tigers' preparations at home. But Scherer and safety Braylon Webb insist nothing changes in practice, other than the common routine of blaring loud music to simulate crowd noise in opposing stadiums.
Wide receiver Bud Sasser says he's noticed the Tigers look more focused away from home, though he's at a loss when it comes to an explanation for this counterintuitive notion.
Whatever the case may be, Missouri can't afford to have those sorts of home lapses if it wants to be included more often with the nation's elite. Road wins are great, but without home wins to support them, all they build are streaks to nowhere.
You can follow Luke Thompson on Twitter @FS_LukeT or email him at lukegthompson87@gmail.com.
---