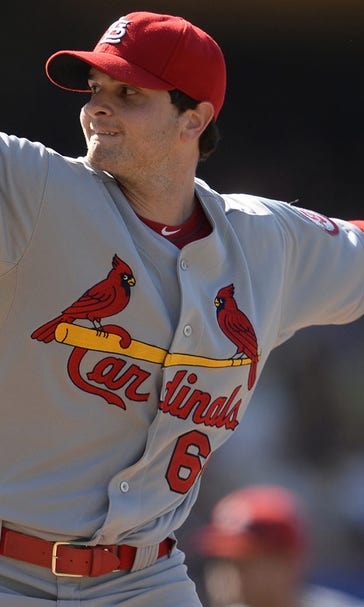 For these nine Cardinals youngsters, late-inning work is vital
March 4, 2015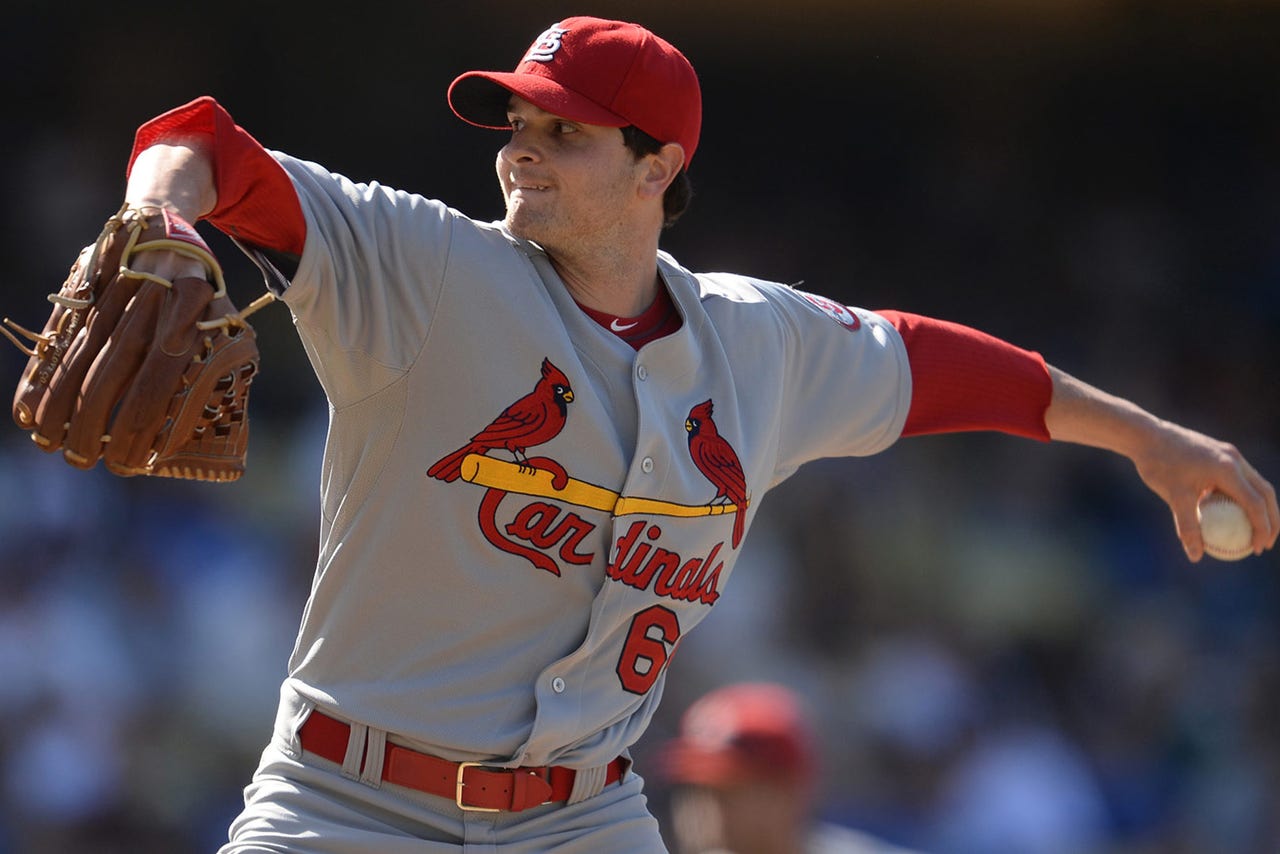 ST. LOUIS -- When their chance comes, the sun is sinking and most everyone at the ballpark has turned their attention to dinner or left for the day.
But for some, the final innings of the seemingly meaningless spring training exhibitions are anything but meaningless. For the young player still chasing his dream, this is the most important part of the year. This is the time to turn heads, perhaps the only opportunity all year to play in front of John Mozeliak, Mike Matheny and the rest of the Cardinals' brain trust. Impress now and you will be remembered.
Here are nine such players to keep tabs on when the 29-game spring schedule begins Thursday.
Dean Anna. After six seasons in the minors, the utility infielder opened the season with the Yankees in 2014. He was cut soon enough and landed with the Pirates' Class AAA club in Indianapolis. Pittsburgh dropped him after the season and the Cardinals signed him to a one-year, major league deal. Anna will need an impressive showing in the exhibition season to stick with the Cardinals.
Tim Cooney. A third-round pick in 2012, Cooney got a chance in big-league camp last year and did not do much with it. Known for impeccable command, the left-hander walked four in six innings. He also gave up nine hits and 10 runs. Cooney enjoyed a strong season at Memphis last year, though, and remains near the front of the line for a sixth-starter-type job. How far Cooney pushes someone such as Tyler Lyons for that kind of role will depend on how well he pitches in camp. Cooney should not lack for opportunities; he is scheduled to follow Carlos Martinez in Thursday's exhibition opener against the Marlins.
John Gast. One of eight rookie pitchers the Cardinals called up before Memorial Day in 2013, the lefty won his first two starts but left the third after one inning because of shoulder tightness. He eventually underwent surgery that cost him not only the rest of 2013, but all of 2014. He has told reporters he's healthy and raring to go this spring. At 26, his window is starting to close, so he needs a good showing in spring as much as anyone on the staff.
Mitch Harris. To this point, Harris is best known for returning to baseball after a five-year absence to fulfill his obligation after graduation from the Naval Academy. But the 6-foot-4 right-hander became more than a feel-good story last year when he advanced through three levels of the minors. The showing was enough to earn him his first invitation to big-league camp. Now he needs to do something with it. At 29, Harris might not get many more chances.
Carson Kelly. While the Cardinals aren't thinking much these days about a successor to Yadier Molina, someday they will have to. At this point, the 20-year-old Kelly is as good a candidate as they have. A second-round pick in 2012, Kelly was converted from third base to catcher last year. You can be sure the club would like to see Kelly behind the plate this spring to measure his progress.
Ty Kelly. The switch-hitting utilityman is considered a candidate to make the club as an extra infielder after being picked up in a trade with Seattle. Kelly impressed the club by hitting 15 homers in Class AAA last season. A good power showing in March is likely to earn Kelly, 26, a shot at St. Louis at some point in 2015.
Zach Petrick. Signed as an undrafted free agent in 2012, Petrick made a strong impression in 2013 when he was named the Cardinals' Minor League Pitcher of the Year. The 25-year-old right-hander enjoyed a solid 2014 spent mostly in the Memphis rotation. This is his second big-league camp; he pitched four times last year with just so-so results.
Alex Reyes. Only 20, the hard-throwing right-hander did not pitch above low Class A last season, though he did get one outing in a big-league spring training game. He should get at least one this spring, too, but more to gain experience than to put himself on the club's radar. His 100-mph heat already has done that.
Sam Tuivailala. He's just 22 with a fastball that he can throw in the upper 90-mph range, so he doesn't need a big spring to remain a key part of the Cardinals' future. But he has a chance to speed up the timetable on his ETA in St. Louis. Mainly, he needs to avoid the type of problems he endured in a brief call-up last year. Tuivailala pitched twice and struggled mightily, giving up five hits -- two homers -- and walking two while recording only three outs.  
You can follow Stan McNeal on Twitter at @StanMcNeal or email him at stanmcneal@gmail.com.
---