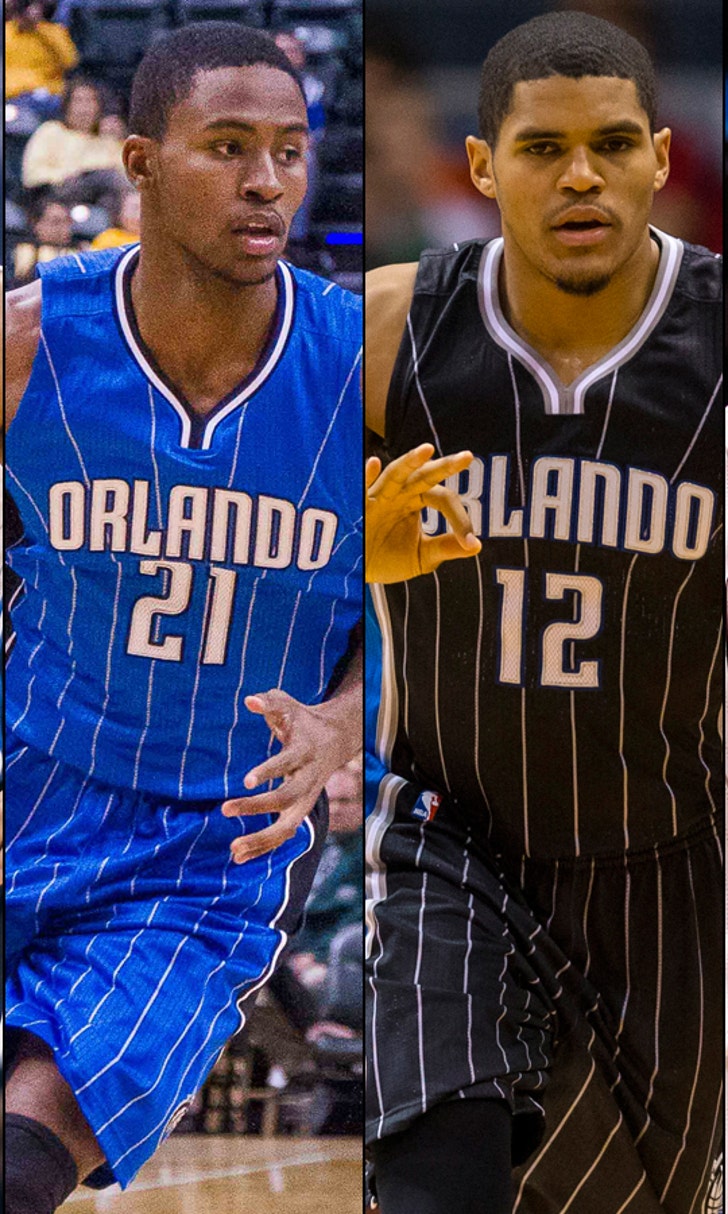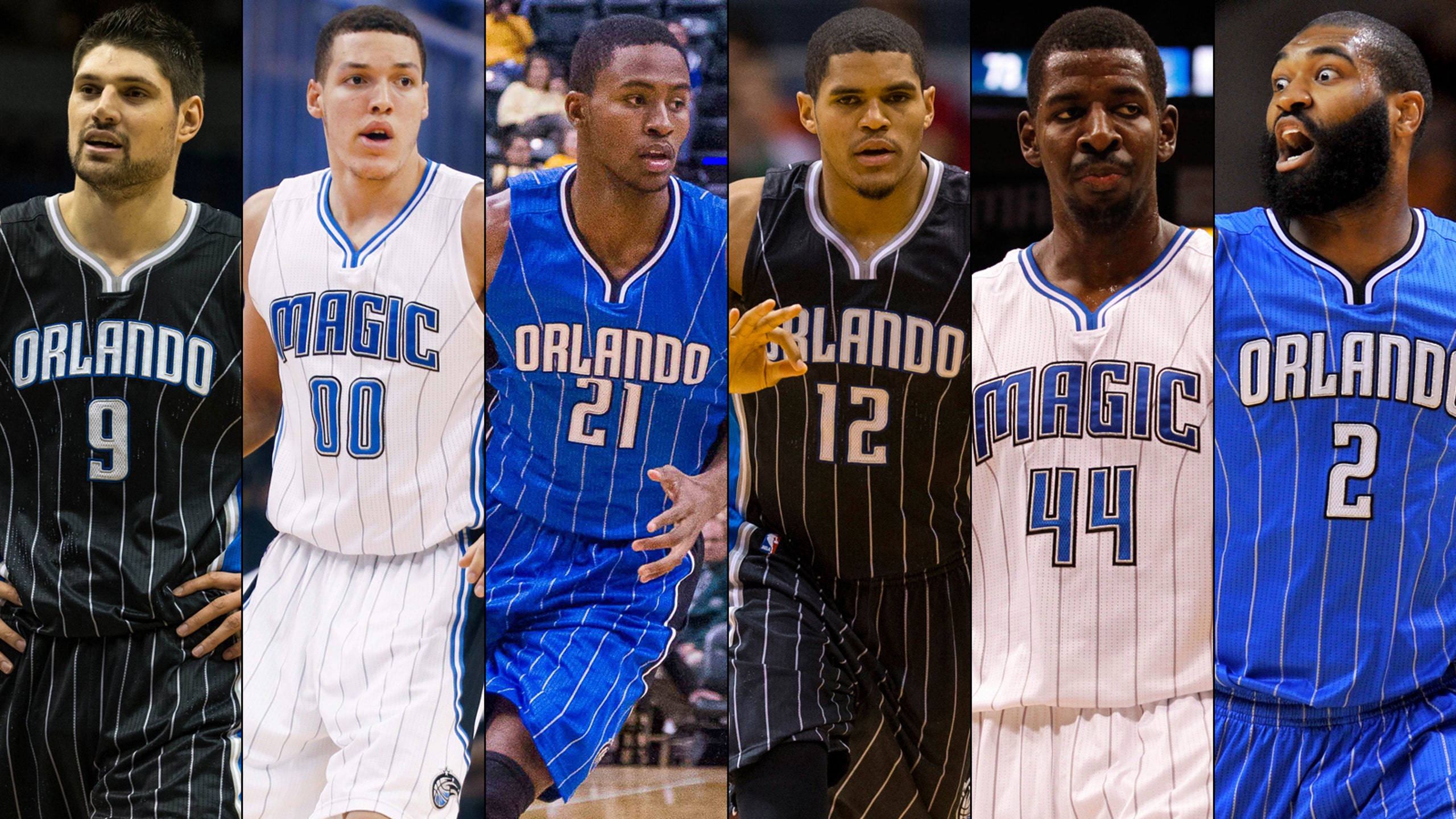 For Scott Skiles, first Magic trick is figuring out frontcourt
BY foxsports • June 20, 2015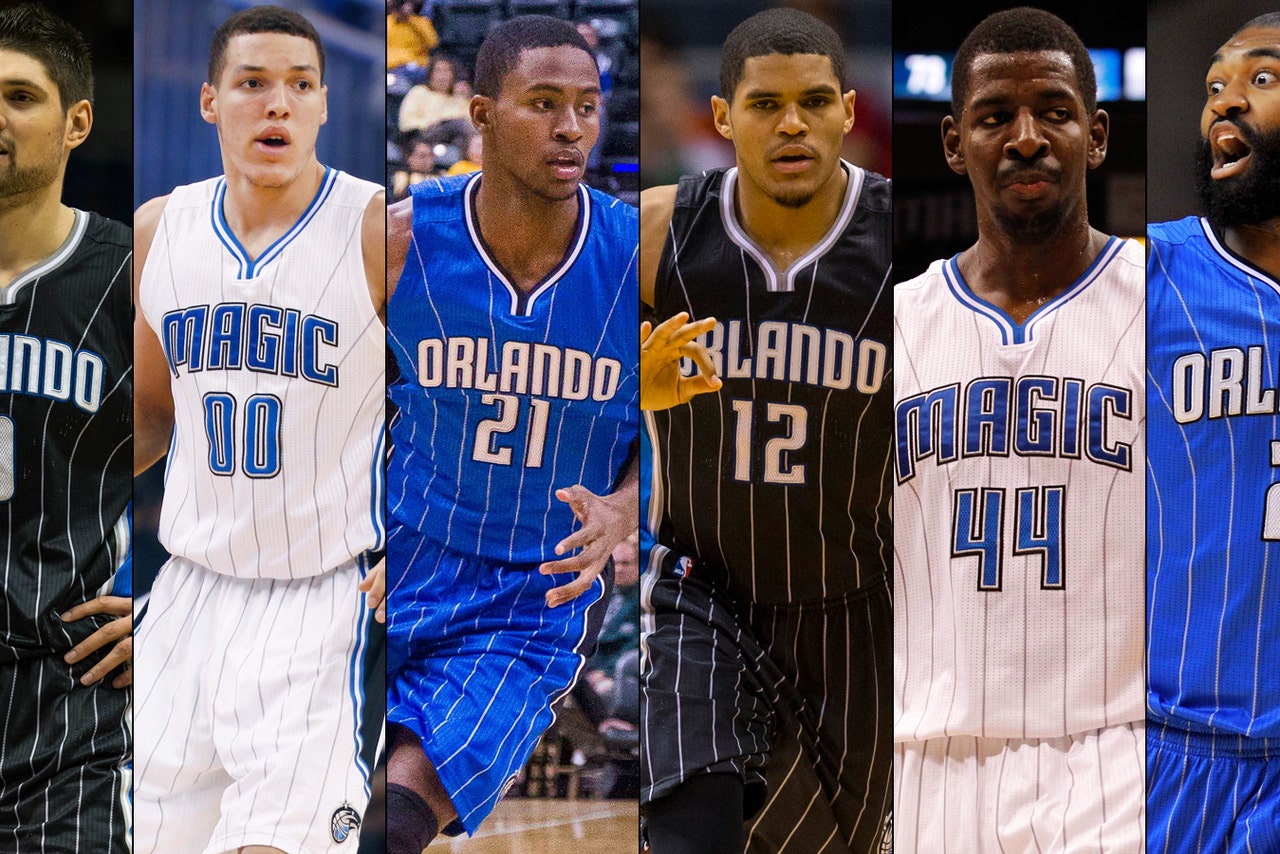 Any offseason that includes the hiring of a new head coach is bound to raise questions about how much roster turnover there could be.
But that doesn't mean the Orlando Magic, who have only four players remaining from the start of the 2012-13 season, will look radically different under Scott Skiles this fall.
Of the five members of the Magic who started more than 50 games as the team went 25-57 last season, only forward Tobias Harris is something of an uncertainty when it comes to returning. Harris will become a restricted free agent July 1, and how much Magic ownership is willing to pay to keep him from latching on elsewhere remains to be seen.
Center Nikola Vucevic, who has led the Magic in rebounding in all three of his seasons with them, will come to Skiles' first training camp with the four-year, $48 million contract extension he received last October having kicked in. He is now the highest-paid player on the Magic, taking that distinction away from Channing Frye, whose first season after leaving the Phoenix Suns via free agency was a disappointment.
One of the biggest challenges facing Skiles could be the allocation of minutes in the frontcourt, especially should the Magic take either Mario Hezonja or Justise Winslow with the fifth pick in next week's draft and Harris decides to stay put. The Magic also have Frye as well as Aaron Gordon, who missed close to half of his rookie season after fracturing a bone in his left foot.
As the Golden State Warriors demonstrated in the last three games of the NBA Finals, depth and versatility at forward is becoming an absolute must. That could provide a new lease on life for both Maurice Harkless and Andrew Nicholson, whose third seasons with the Magic saw them both get squeezed out of the rotation on a frequent basis.
Vucevic, Harkless, Nicholson and Kyle O'Quinn were around for all of the Magic's 62-loss season after the team cut its ties with star center Dwight Howard and coach Stan Van Gundy. O'Quinn, a second-round pick in 2012 who averaged close to 10 points and seven rebounds in 19 starts during his second season, is a restricted free agent this summer and has shown the ability to play center as well as power forward. But he didn't get much of an opportunity at either position in their 30 games under interim coach James Borrego.
O'Quinn ended up logging fewer minutes than Dewayne Dedmon, one of the few players other than Vucevic to show a knack for blocking shots and grabbing offensive rebounds.
At guard, the Magic appear set for some time to come with Victor Oladipo and Elfrid Payton, a pair of lottery picks from the past two years. Oladipo's second season saw him average close to 36 minutes a game after the Magic parted with both Jameer Nelson and Arron Afflalo over the summer. Payton made 63 starts at point guard, an almost unheard of number for a rookie, and he demonstrated enough progress to where he became the first player in franchise history to post back-to-back triple-doubles.
The Magic were depending on Evan Fournier, whom they acquired in a trade with the Denver Nuggets, to give them a lift off the bench at shooting guard and even at small forward. Instead, he wound up starting in 27 of their first 28 games before the decision was made to go with Oladipo and Payton together. He won't turn 23 until around the start of next season, and the Magic are pleased with his development.
When Fournier missed almost all of the final two months with an abdominal injury, their options behind Oladipo and Payton were limited. Willie Green, Ben Gordon and Luke Ridnour were all brought in for the intangibles they could provide from more than a decade in the league as much as for any offensive or defensive assets. Green got considerable playing time under Borrego after the All-Star break, but Gordon's experience with having played for Skiles as a member of the Chicago Bulls might make him the most likely of this threesome to return.
Green will turn 34 in July and is a free agent. Both Gordon and Ridnour have a year remaining on their contracts, although Ridnour is coming off a career low in minutes played and could even announce his retirement.
Between Frye, Harris, Fournier and Oladipo, the Magic hardly lack for capable 3-point shooters. It's defending the 3-pointer that figures to be one of Skiles' primary concerns. Opposing teams connected on 36.8 percent of their long-range shots, a statistic which left the Magic ranked 29th in that category. Aaron Gordon should have the speed and length to make a difference, and if the fourth overall pick a year ago stays healthy, it's safe to say he'll average more than 17 minutes a game in 2015-16.
When last season began, only the Milwaukee Bucks, the Philadelphia 76ers and the Utah Jazz had rosters with a younger average age than that of the Magic. While Oladipo and, to a lesser extent, Aaron Gordon have shown growth after being among the first four draft picks, this year's crop of rookies does not have an instant impact-maker at where the Magic are scheduled to select.
The emphasis on player development under the coaches who preceded Skiles will need to continue if the Magic are to make a serious run at the .500 mark -- which, in the Eastern Conference, ought to be good for no worse than a seventh seed in the playoffs.
You can follow Ken Hornack on Twitter @HornackFSFla or email him at khornack32176@gmail.com.
---
---