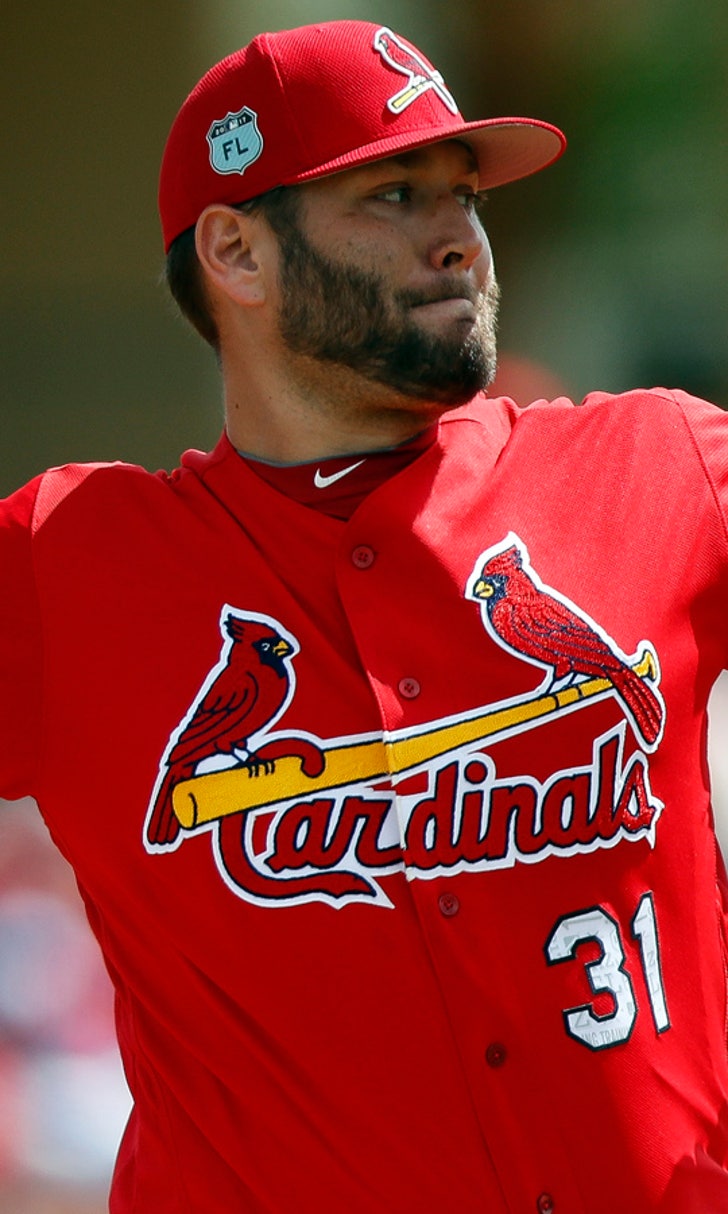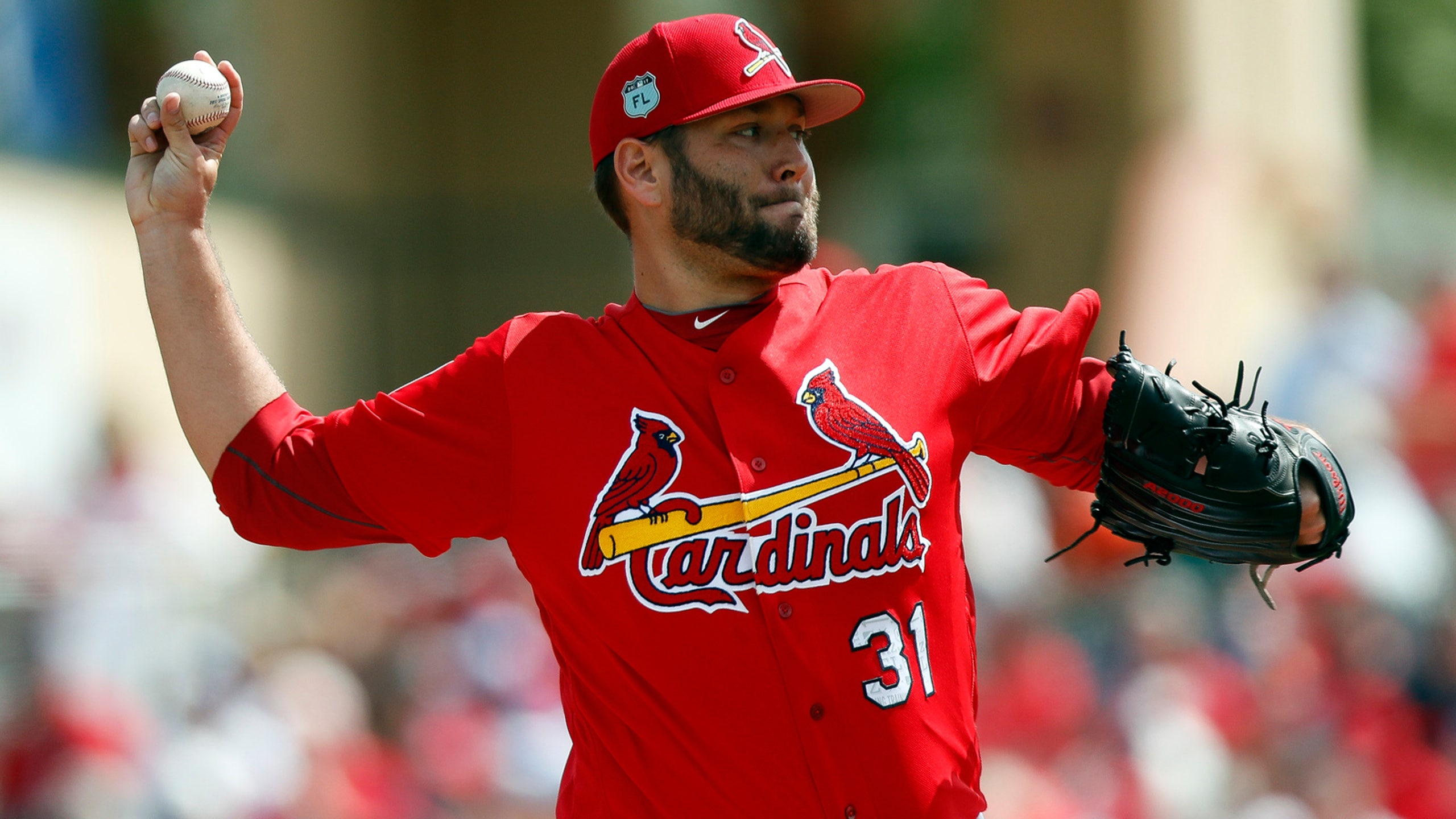 For Cardinals, winning World Series is 'the only thing that matters'
March 27, 2017
ST. LOUIS -- The St. Louis Cardinals have been the gold standard of the NL Central for the better part of this century, having won nine division titles and reached the postseason 12 times.

That history of Midwestern success is a primary reason St. Louis enters this season not quite ready to concede anything to its rivals up north.

While the Chicago Cubs have been all the talk across baseball this spring following their first World Series championship in 108 years, the Cardinals have quietly been preparing for a return to the playoffs after missing last season for the first time since 2010.

Motivation to make it back "is at an all-time high from a team standpoint," starter Adam Wainwright said.

The Cardinals' optimism isn't without warrant, despite finishing with an 86-76 record and 17 1/2 games behind Chicago last season.

That team was beset with injuries from the start, particularly to a starting rotation that saw its team ERA climb from an NL-best 2.94 the year before to 4.08 in 2016. This year's version of the Cardinals has already suffered an injury setback -- promising rookie pitcher Alex Reyes is lost for the season following elbow surgery -- but it also features some new faces as well as familiar ones recovered from injuries of their own.

Right-handed starter Lance Lynn is at the forefront of those recoveries, having missed all of last season following elbow surgery. The 29-year-old was 12-11 with a 3.03 ERA in 2015, and he has appeared healthy and ready to reclaim his spot as one of the NL's best this spring.

"I'd like to win a World Series," Lynn said. "That's the only thing that matters."

Among the new faces in St. Louis, none has been more trumpeted than center fielder Dexter Fowler -- the leadoff hitter and a clubhouse leader last season for the Cubs. Fowler left Chicago for a five-year, $82.5 million contract with the Cardinals, and he's expected to add as much enthusiasm as he is athleticism to a lineup that's been largely station-to-station on the bases in recent seasons.

Some other things to watch as the Cardinals begin their season:



NEW LOOK: Fowler was the most celebrated of St. Louis' offseason signings, and with good reason. The switch-hitter was sixth in the NL in on-base percentage last season (.393) and scored 84 runs for Chicago in 125 games.

THE ROTATION: While Lynn's return will bolster St. Louis' rotation, as will a fully recovered Wainwright, the ace role now fully belongs to 25-year-old Carlos Martinez. The right-hander was 16-9 with a 3.04 ERA last season and will be the Opening Day starter Sunday night at home against the Cubs. Right-hander Michael Wacha struggled with shoulder issues last season and saw his ERA balloon to 5.09, but he has put together a quality spring and appears ready to return to his 2015 form, when he was 17-7 with a 3.38 ERA.

NEED FOR SPEED: The Cardinals were last in the NL with 35 steals, but manager Mike Matheny has said throughout the spring that he expects a more aggressive approach on the bases this season. Fowler's arrival from the leadoff position helps with that, but Matheny is also counting on improved baserunning from outfielder Stephen Piscotty and second baseman Kolten Wong, among others.

BULLPEN BOOST: Fowler isn't the lone high-priced free-agent signing, with left-handed reliever Brett Cecil joining St. Louis from Toronto for four years and $30.5 million. Cecil had a 3.93 ERA in 36 2/3 innings for the Blue Jays last season. He was slowed by a torn lat muscle but dominated down the stretch and tossed 3 2/3 scoreless innings in the playoffs.

ROOKIE WATCH: While Reyes' full-time arrival as a starter is delayed, the Cardinals still figure to have an influx of rookie talent during the season. Right-hander Luke Weaver is at the top of that list, having compiled a 1.30 ERA in 87 minor league innings last season before eight late starts for St. Louis in which he had a 5.70 ERA.
---
---