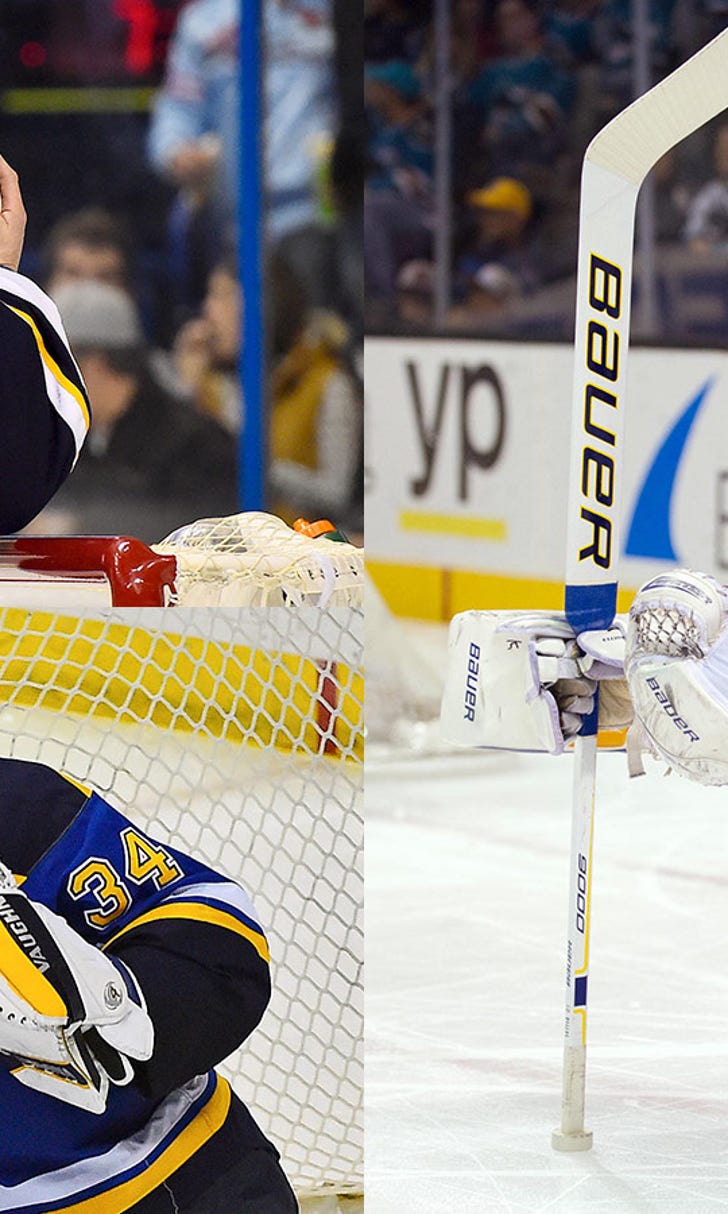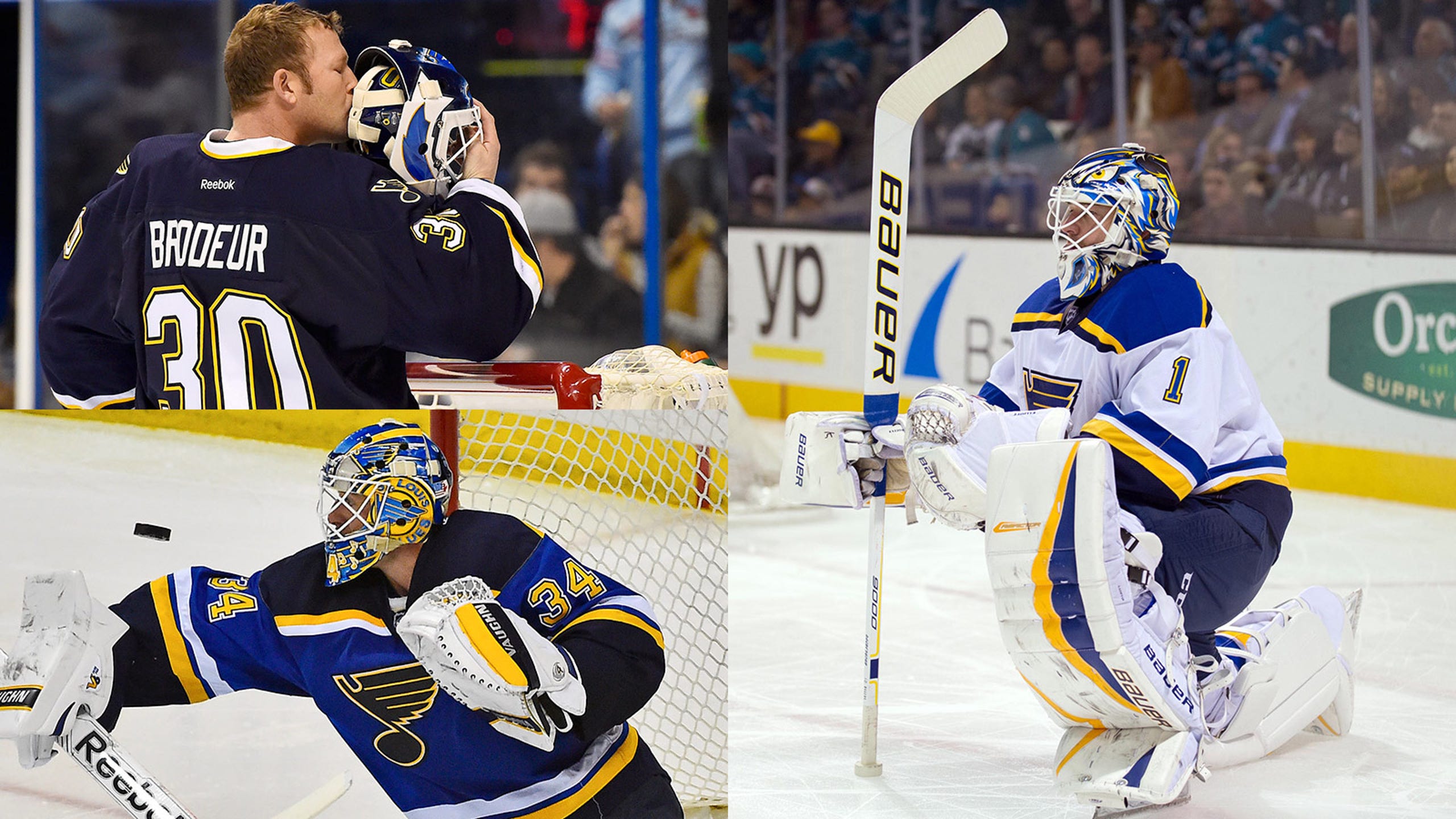 For Blues' Hitchcock, three's company but not a crowd with these goalies
BY foxsports • January 8, 2015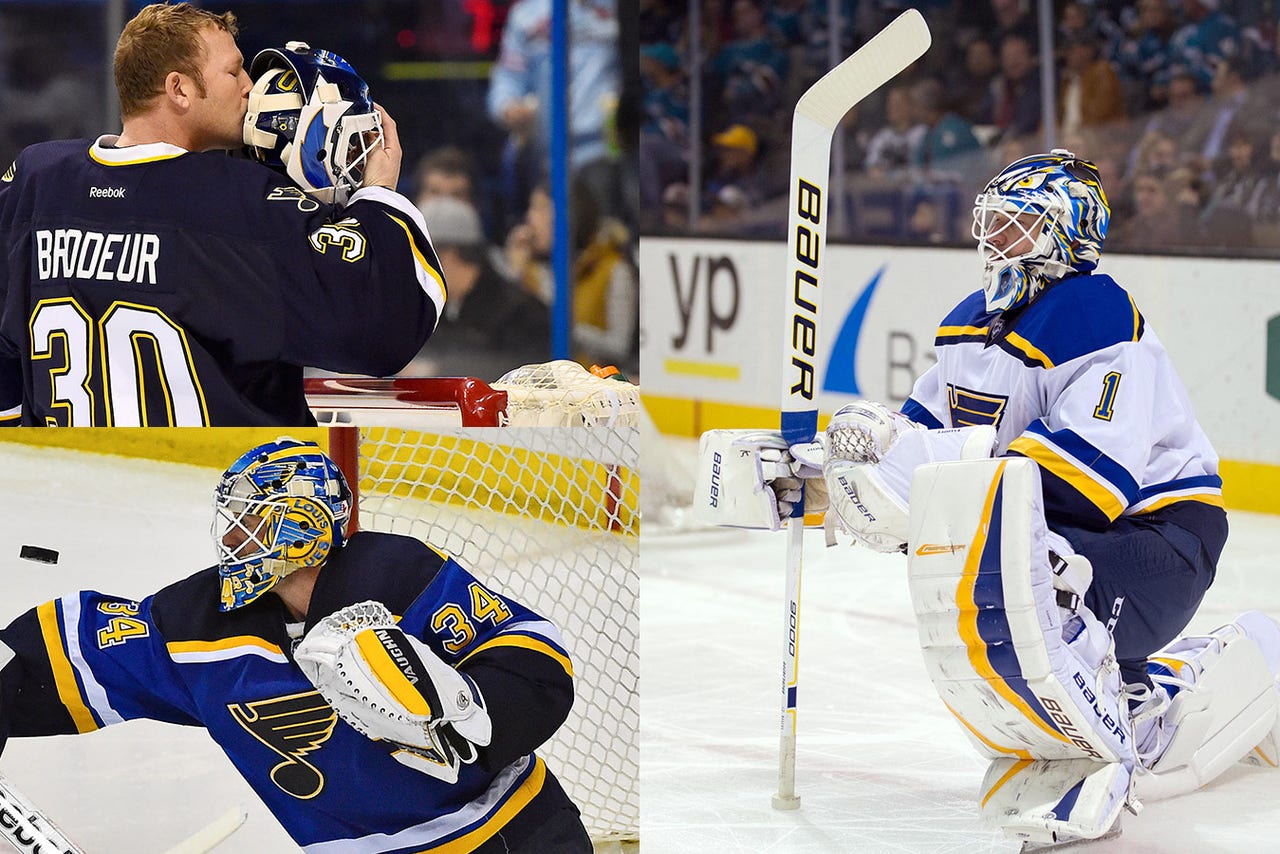 ST. LOUIS -- Three healthy goalies on the roster doesn't feel like a crowd to Blues coach Ken Hitchcock.
When 42-year-old Martin Brodeur made headlines across the league by signing a one-year contract last month, he figured to last only a little longer than it took Brian Elliott to come back from a knee injury and reclaim his spot as St. Louis' top goaltender. But now that the time has arrived, Brodeur's presence appears to have more value than an extra roster spot.
"I think as long as it doesn't bother the goalies, there's a lot that Marty brings to this team," Hitchcock says. "It's a real revealing situation when you bring in players of winning pedigree and the way they look at the competition, the way they look at the game, the way they look at improvement on adjustments."
He's also been impressive on the ice, making plenty of big saves with his unorthodox style and remarkable anticipation. Age has had its effect on his quickness and reflexes, but Brodeur still won three games in seven appearances and posted an .899 save percentage.
St. Louis needed him a little more than expected following a brief stumble from Jake Allen, who got pulled after giving up three goals against the New York Islanders. He recovered to win his next three starts but still finished December with a save percentage of .874, a far cry from his remarkable .959 mark in his first four games.
The Blues are the NHL's only team carrying three healthy goalies on its 23-man roster heading into Thursday's home game against San Jose, set for 7 p.m. Thursday on FOX Sports Midwest. But Hitchcock already has four solid forward lines with Joakim Lindstrom as a reliable backup, and seven defensemen offer plenty of support with Ian Cole and Chris Butler rotating through the last spot in the lineup.
That leaves one open spot, and it's tough to argue any player could have a more positive impact than Brodeur. The NHL's all-time leader in wins and shutouts provides the perfect mentor to St. Louis' young goaltenders, and he seems genuinely happy just to be part of a team again.
Hitchcock's biggest concern should be Allen, who has thus far said all the right things about the situation and appears to be handling himself well. His spot on the roster has never been in doubt, but it would be understandable if frustration set in for the promising 24-year-old after three straight losses followed by a season-long stretch of five straight games on the bench.
That streak will hit six Thursday night, and Allen surely knows if he plays better, he'll get more starts. If he can use that as motivation while staying positive and learning from two great goaltenders, St. Louis will have its ideal scenario.
Certainly, no coach would complain about the caliber of Hitchcock's three goaltenders. Although Brodeur and Allen may not be capable of handling a consistently heavy load at this time in their careers, both are skilled enough to play at the level of a starter on any given night.
"I don't think it's troublesome now," Hitchcock says. "I think our focus right now is on Elliott, keeping him up and running and then the other two guys are going to have to wait their turn."
That's especially true since they've lost five of their last six starts, giving up an average of 3.7 goals per game, even with Brodeur's 16-save shutout in Colorado. Meanwhile, Elliott has quietly asserted himself as not only the Blues' clear No. 1, but one of the best in the league.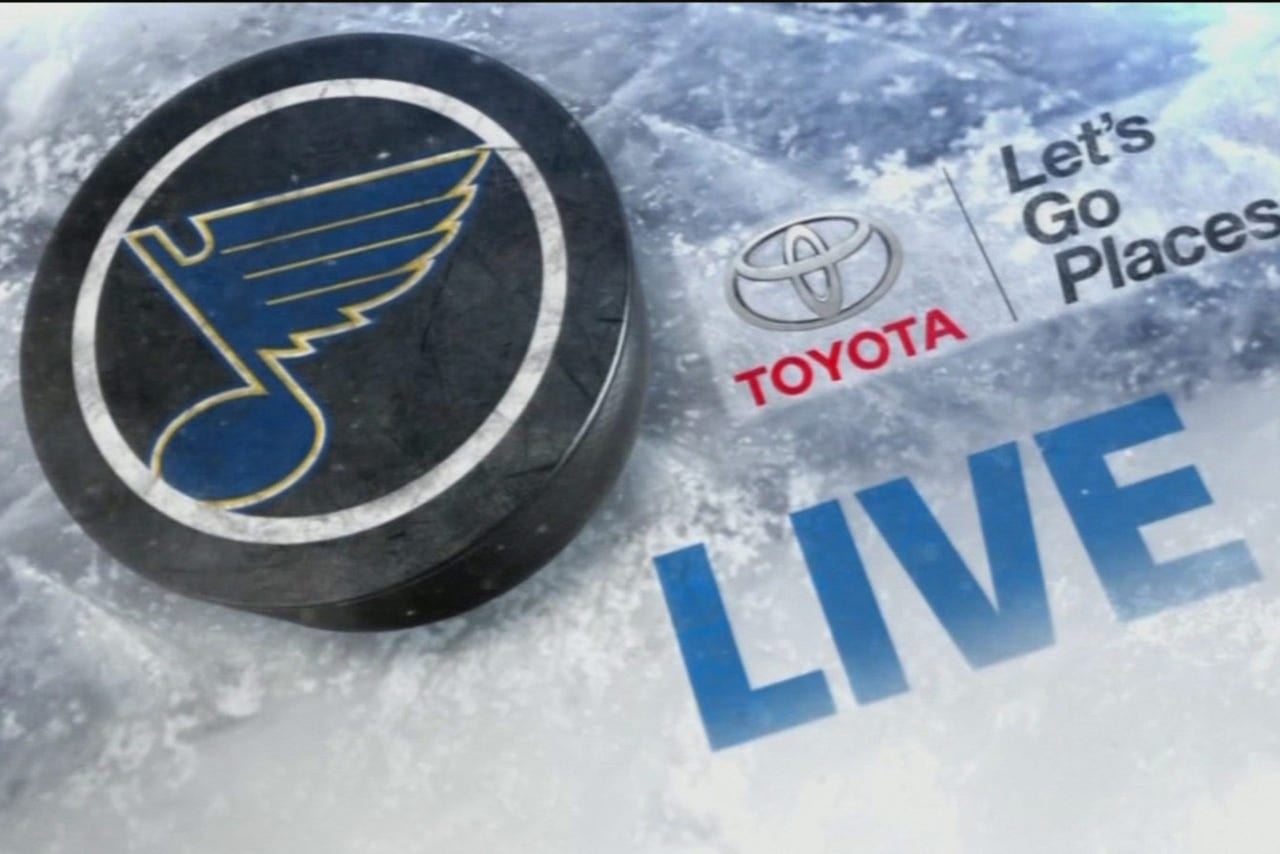 Watch the Blues Live pregame and postgame shows before and after every St. Louis Blues game on FOX Sports Midwest.
He saved 44 of 47 shots in his return from injury in Nashville before winning two in a row, capped off by a 6-0 shutout at Arizona. That moved him back atop the NHL with a 1.80 goals-against average, and he ranks third with a .933 save percentage in 17 games.
"He's a guy that makes all the saves he's supposed to and a few of them he's not supposed to," forward David Backes says. "When you have a goaltender like that who's back there, solid, steady, gives you a chance every single night, that's all you can ask from him."
When you have two more talented goaltenders behind him, that's just a bonus.
You can follow Luke Thompson on Twitter at @FS_LukeT or email him at lukegthompson87@gmail.com.
---