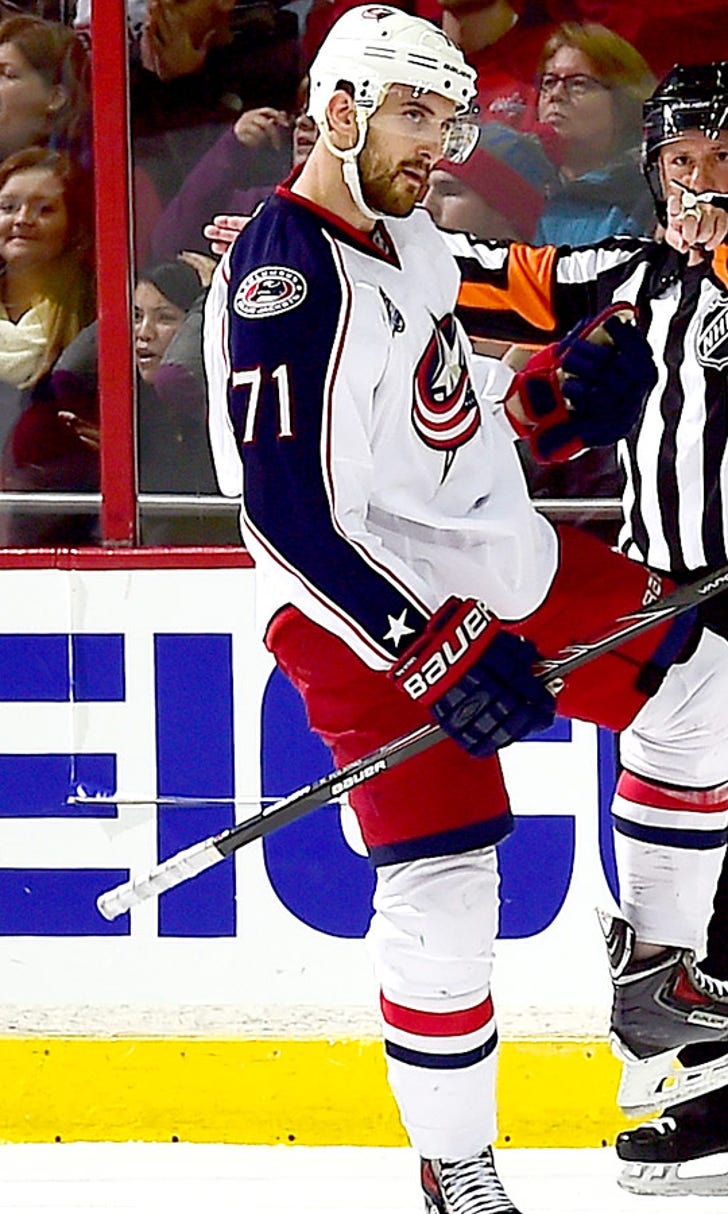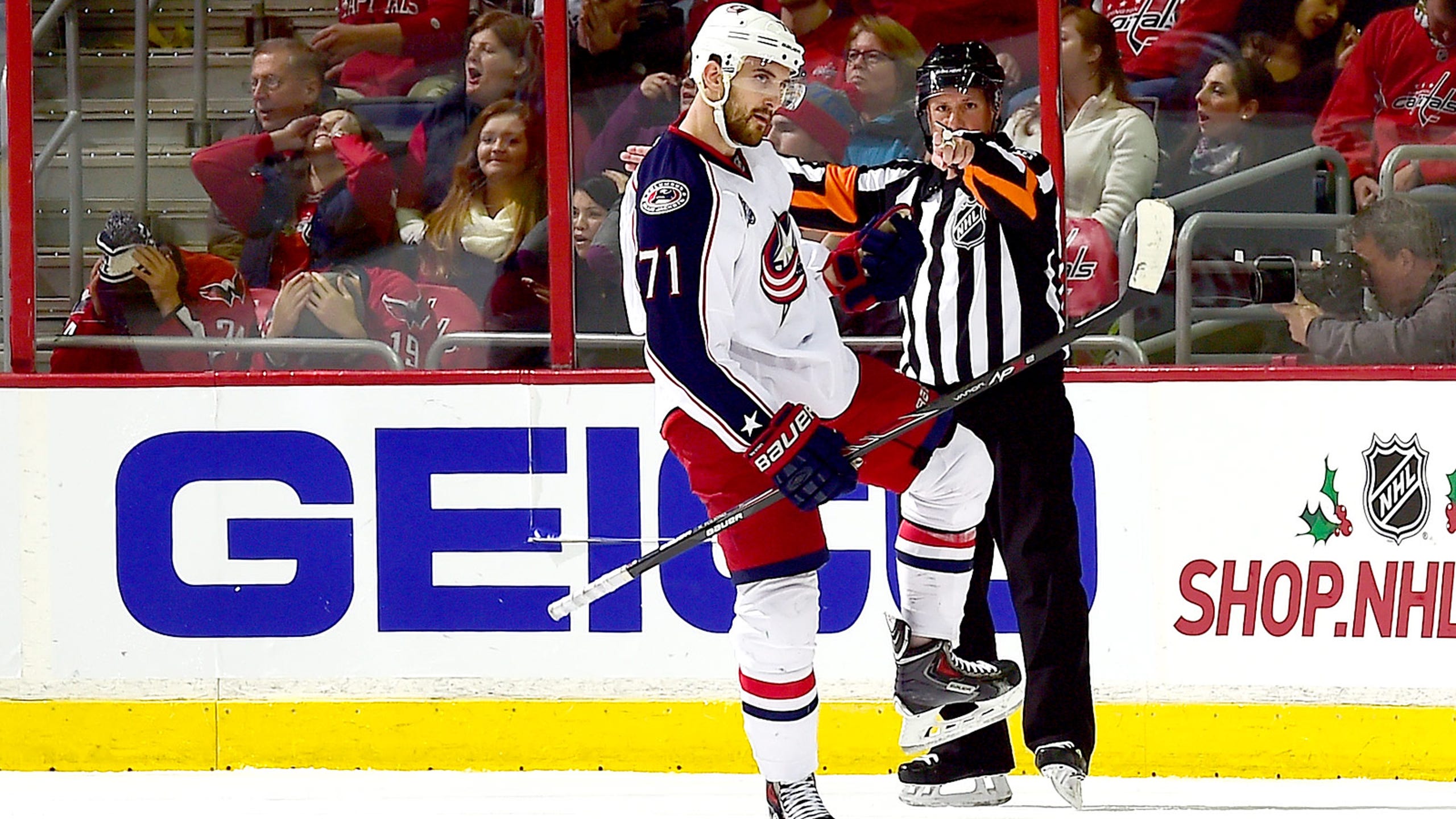 Foligno en fuego: Jackets winger proving All-Star worthy
BY foxsports • December 19, 2014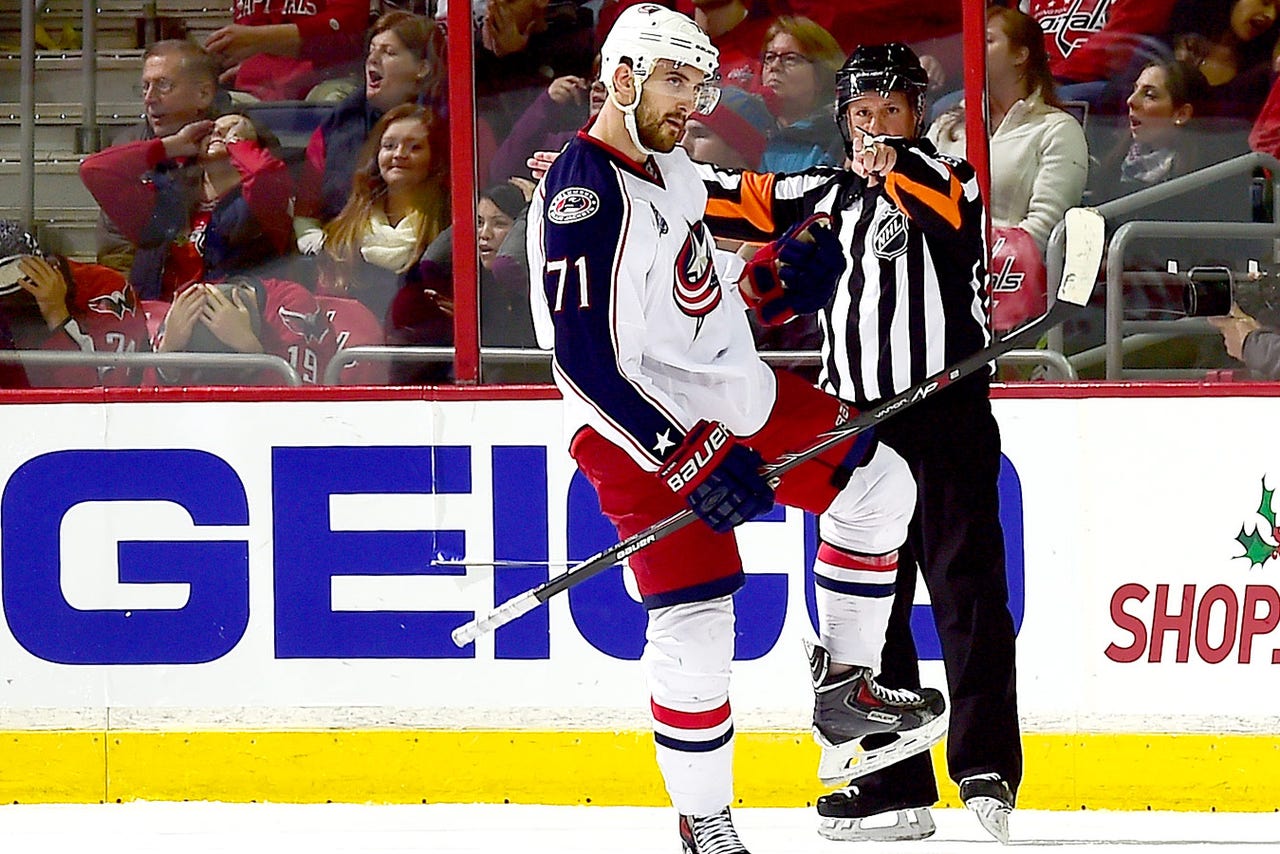 The NHL All-Star Game, hosted by Columbus, is 38 days from Friday. There are four Blue Jackets players in the Top 100 in fan voting, led by goaltender Sergei Bobrovsky. He is followed by defenseman Jack Johnson (62), center Ryan Johansen (76) and left wing Nick Foligno (84).
On Nov. 20, NHL.com published its 2015 NHL All Star roster projections -- and only one person, Kevin Weekes, had Nick Foligno on his list.
After going 2-1-3 Thursday night against the Washington Capitals, Foligno ranks first in the NHL in power-play goals (8), fourth in power-play points (16), sixth in goals (16), 14th in shooting percentage (22.9) and 15th in points (30). He's 5-2-7 in his last five games and on pace to shatter his previous career-highs for goals, assists and points.
While an uptick in offensive production could be attributed to this being a contract year for Foligno (he'll be an unrestricted free agent in July), there are other factors contributing to his success this season.
Through becoming a father for the first time last year and overcoming the medical issues with his newborn daughter to growing as a hockey player and a man, Foligno is entering the prime of his career.
He's proven his versatility to a team ravaged by injuries this season by doing whatever he can to help them. You need him to play center, a position he had not played in quite some time? Sure thing, put me in. Oh, want me on the power play and penalty-kill units? Where do I sign up? Not to mention, he's the originator of "The Hug," patent pending.
"I've been fortunate that I can slot in and gain the coaches trust and make the most of the opportunity of playing on the power play, penalty kill and in all situations," Foligno said. "I feel that my confidence is growing from that. It's allowed me to take another step in my development.
"I took the comments from the coaching staff last year pretty seriously. They said I was on the cusp of being a real, good player. I took that to heart because I wanted to be one. I felt like if they were saying that, seeing that and I felt that way, it was on me to come back and prove that. I really felt that I did. I was excited to come in and things having been going well for me. I want that to continue.
"But, I'm playing with some great players, too. Joey (Ryan Johansen) and I have really started off hot together. When you get confidence, it's amazing what can happen. It seems like things are going pretty well."
He turned 27 years old on Oct. 31. He is playing in his eighth season in the NHL, yet feels he still has much to learn. He's a character guy who is a veteran voice on a very young team. He's never shy about talking plainly with the media about the play of the team that he has grown to love.
Two-and-a-half years after being traded to the Blue Jackets (July 1, 2012), and being part of the change in culture on a team that desperately needed one, he has evolved into one of the faces of the franchise. Does he feel at this point that he's entering the prime of his career?
"A little bit, yes," said Foligno. "I think for a lot of years when you come in that you're trying to feel your way around, trying to figure out what kind of player you're going to be. I think that now I've come to the point where I have the experience and the understanding, although I am still learning. And I love that part of it where I'm still learning every day. That's what makes me so excited to come to the rink, because I'm learning so much."
His experiences have made him who he is today. He doesn't get too high when things are going well. Nor does he let adversity drag him down. He is grounded in a way that enhances who he is as a player. He cares very deeply about the Blue Jackets and looks at the guys in the room as his brothers.
"I think that now I have enough to fall back on -- if I'm stumbling a little bit, I have those past experiences to right my path and get back to playing the way that I need to play. That's all that I'm trying to focus on.
"It's about playing the right way and the way that I need to play to be effective in this league. It's skating and working, then my skill comes out from that. If I'm doing those two things first, plus being physical, I really feel like that's when I'm at my best."
Who better than Nick Foligno to represent the Blue Jackets and the city when Columbus hosts the All-Star Game next month?
---
---