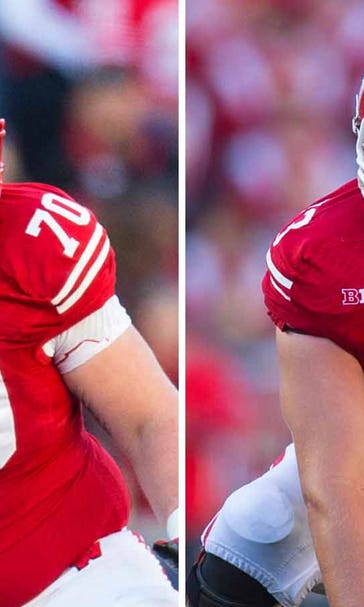 Focus will be on O-line recruits at Badgers' spring practices
BY foxsports • February 18, 2014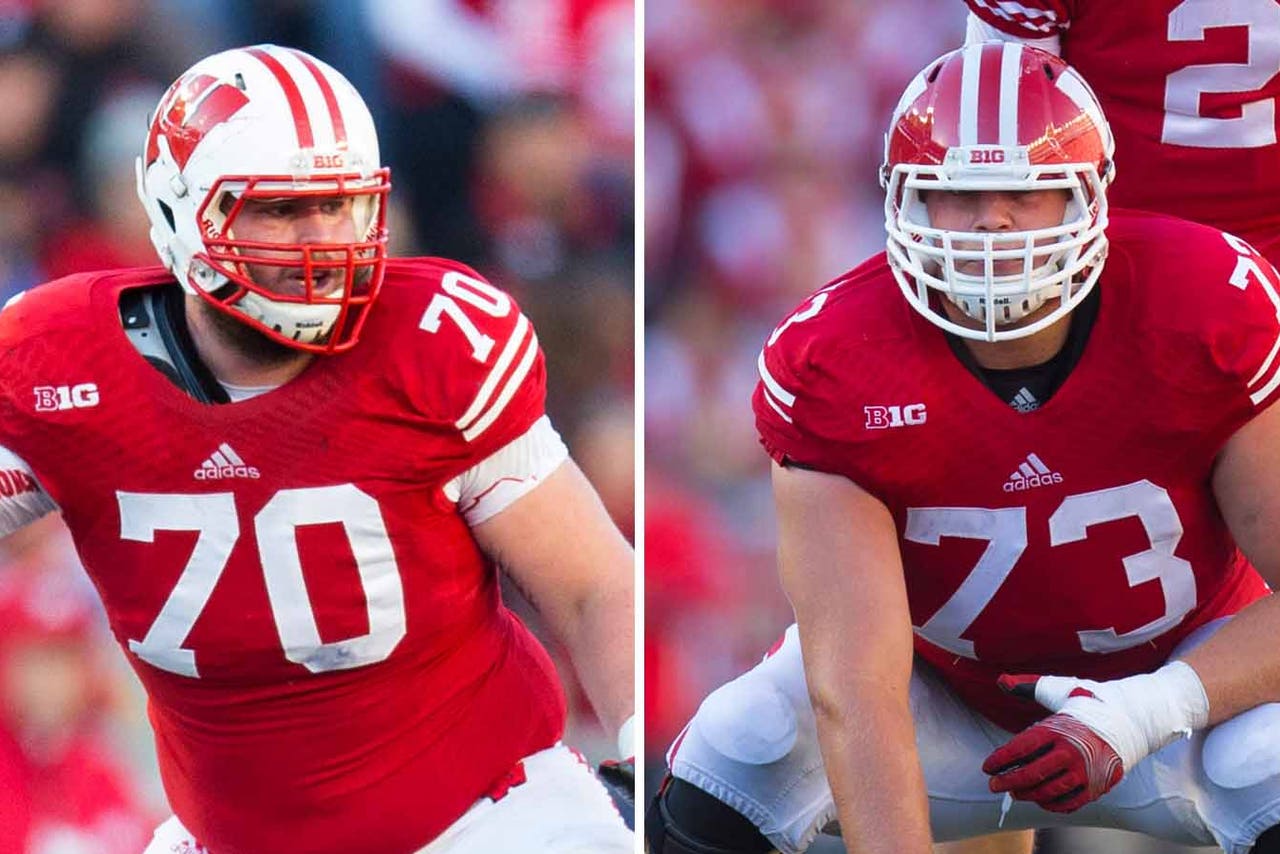 MADISON, Wis. -- There were occasions last spring when Wisconsin's offensive line depth was so thin, practices couldn't even stretch to their intended length. Badgers coach Gary Andersen would instead end sessions early, simply to spare the health of his eight remaining linemen.
Injuries and graduation are part of football, but spring practices showed the coaching staff just how difficult a session could be when there aren't enough linemen to fill out a second-team offense. Depth remained a concern even as Wisconsin reached the fall and the grind of a long season.
And so, the coaching staff reached the most reasonable solution it could find: bring in as many quality linemen as possible in the next recruiting class.
Wisconsin officially announced the signing of six scholarship linemen for the Class of 2014 during its National Signing Day ceremony -- Beau Benzschawel (Grafton, Wis.), Michael Deiter (Curtice, Ohio), Jaden Gault (Cottage Grove, Wis.), Micah Kapoi (Kapolei, Hawaii), Jacob Maxwell (Greendale, Wis.) and George Panos (Hartland, Wis.). Deiter and Gault are early enrollees, and each will contribute immediately in spring practice.
"I don't think I've been in a situation where we've taken six," Wisconsin offensive coordinator Andy Ludwig said. "But the one thing about every other position group, you can formation or game plan around it. But you've got to have five guys (on the line).
"Last year, we made it by with seven deep and not very many offensive linemen in the program. They did a great job. They're a tough group and well coached. So we were very fortunate. But we've got to solidify depth in that position and then hopefully some of those guys are going to have to be second teamers. Those guys are getting off the bus."
A year ago, Wisconsin entered the season with 12 scholarship linemen, though not every player was healthy at all times. But with left guard Ryan Groy a first-team All-Big Ten pick by the coaches, and Zac Matthias using up their eligibility, a need was created in 2014. The two combined to play in 98 games with 38 starts. Add in career-ending injuries to Matt Miller and Jackson Keeler, and the Badgers were down to just eight scholarship linemen heading into signing day.
Andersen said his hope for next season was to have 16 linemen on scholarship, but 14 was a considerable step up to create depth and competition. Andersen singled out Gault and Deiter, as well as Panos, as linemen who could compete for playing time in the fall.
Badgers offensive line coach T.J. Woods considered the signing of six players to be a relief.
"It was a huge need for us and something that we talked long and hard about," Woods said. "It was emphasized, and we got it done. We got six quality young men coming into this program that are going to do tremendous things for us, and we're excited about them."
As it stands, the projected starters for Wisconsin's highly anticipated 2014 season opener against LSU are already in place because the line brings back considerable experience.
Tyler Marz became a staple at left tackle and started all 13 games. Kyle Costigan started 12 games at right guard, and Rob Havenstein started every game at right tackle. The only issue is whether Dan Voltz or Dallas Lewallen will start at center, while the other likely plays left guard to fill Groy's spot. Both spent time at center last season while the other battled injuries.
But the question of who fills those backup spots is yet to be determined. And spring practice, which begins March 7, could go a long way toward helping to find the answers -- particularly because Lewallen and Voltz both will miss the entire session while recovering from injuries.
Woods said Deiter would have an opportunity to be the team's No. 1 center during spring practices. He also said redshirt freshman Trent Denlinger would be in the mix with the first-team offense, too.
"You look at a guy like Michael Dieter, who was going to get maybe half the reps with the twos," Woods said. "Now all of a sudden he's getting all the reps with the twos and half the reps with the ones. That's a huge bonus for him. It turns the heat up on me and him both to make sure he's ready and make sure he can handle that. It's a huge responsibility to play as a true freshman at guard or tackle, let alone at center when you're conducting everything. But I think he's up to the task. Both him and Trent will both be there."
There will be plenty more reps to go around on the line because Andersen said Costigan and Havenstein also would get substantial time off as proven players.
"They have things they want to work on," Andersen said, "but we want these young guys to get a lot of reps in spring football to continue to develop the depth of the offensive line."
Barring more injuries, the coaching staff believes it has enough depth to get through spring practices unscathed -- and hopefully carry enough confident, capable players to be ready for anything on game day.
"We'll mix and match," Woods said. "The spring is going to be a lot of the same it's been the past two semesters that I've been here when there's not as many bodies. You've got to make it work and you've got to mix and match. You saw it pay dividends in the fall. You need to do that."
Follow Jesse Temple on Twitter
---