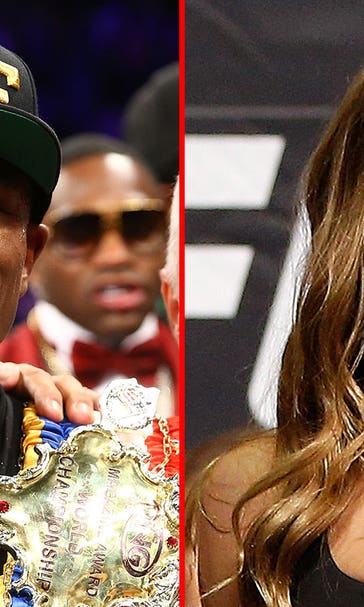 Floyd Mayweather on Ronda Rousey: 'I don't even know who he is'
BY foxsports • July 15, 2014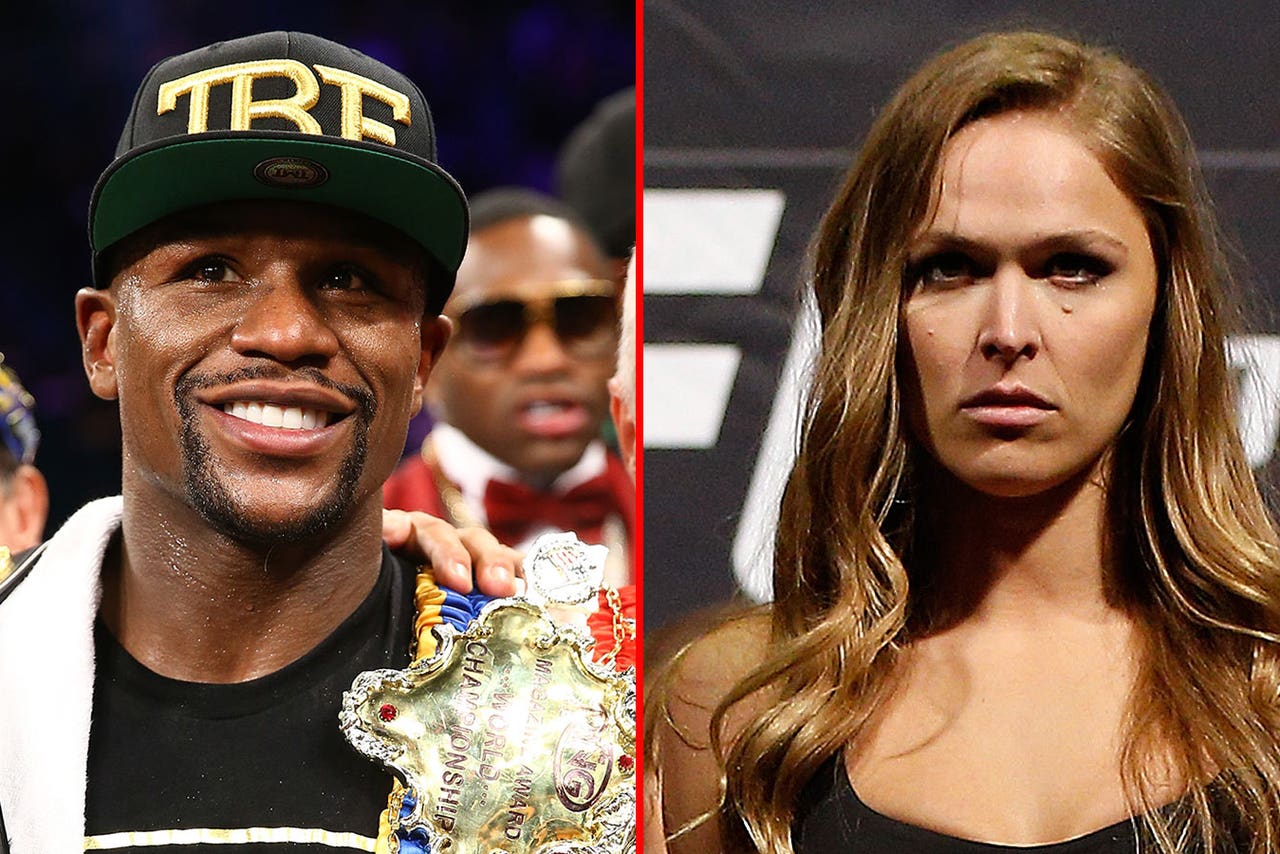 The hypothetical man vs. woman matchup between undefeated boxing world champion Floyd Mayweather and unblemished UFC bantamweight queen Ronda Rousey just took a turn for the strange.
It's been talked about for months in a slew of interviews between UFC president Dana White and Rousey that if she ever got tangled up with Mayweather in a street fight or in an MMA fight things would not go well for 'Money May'.
"Listen I get it. It's hard for guys to wrap their brains around that one," White said back in May. "Ronda wouldn't beat him. She'd hurt him badly. She'd hurt him badly."
Well needless to say the message didn't get back to Mayweather because he not only didn't respond to the challenge, he apparently doesn't even know Rousey is a woman.
"I don't even know who he is," Mayweather said when asked about facing Rousey.  "I didn't even know who that is."
Maybe it was a slip of the tongue by Mayweather considering he's not only the pound-for-pound best boxer on the planet but a notorious trash talker willing to ratchet up the hype around any fight with his unique way of selling a show.  Then again, based on the video evidence Mayweather did seem rather surprised when hearing Rousey's name.
In other words it was just about the most Floyd Mayweather way of responding to the question as possible.
If Mayweather isn't sure who Rousey is, he can always check out her 16-second massacre of Alexis Davis from UFC 175 or visit movie theaters in August when her movie 'The Expendables 3' opens -- she stars alongside Victor Ortiz, one of Mayweather's past opponents. 
---
---