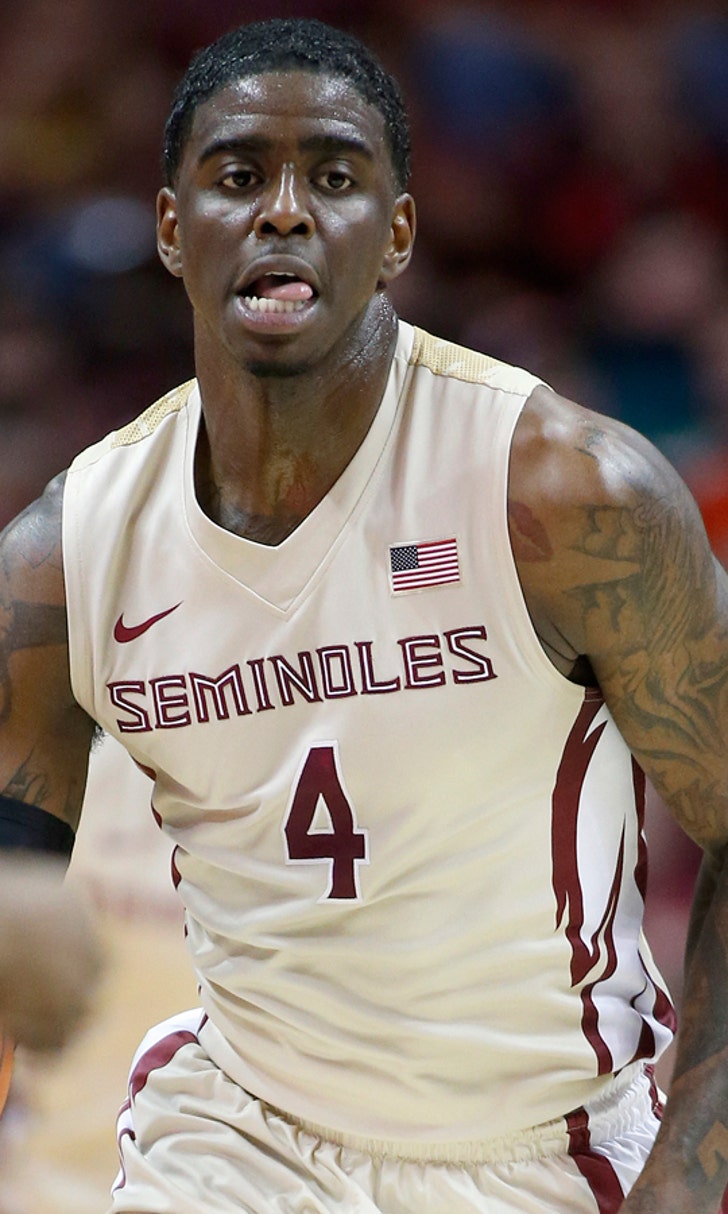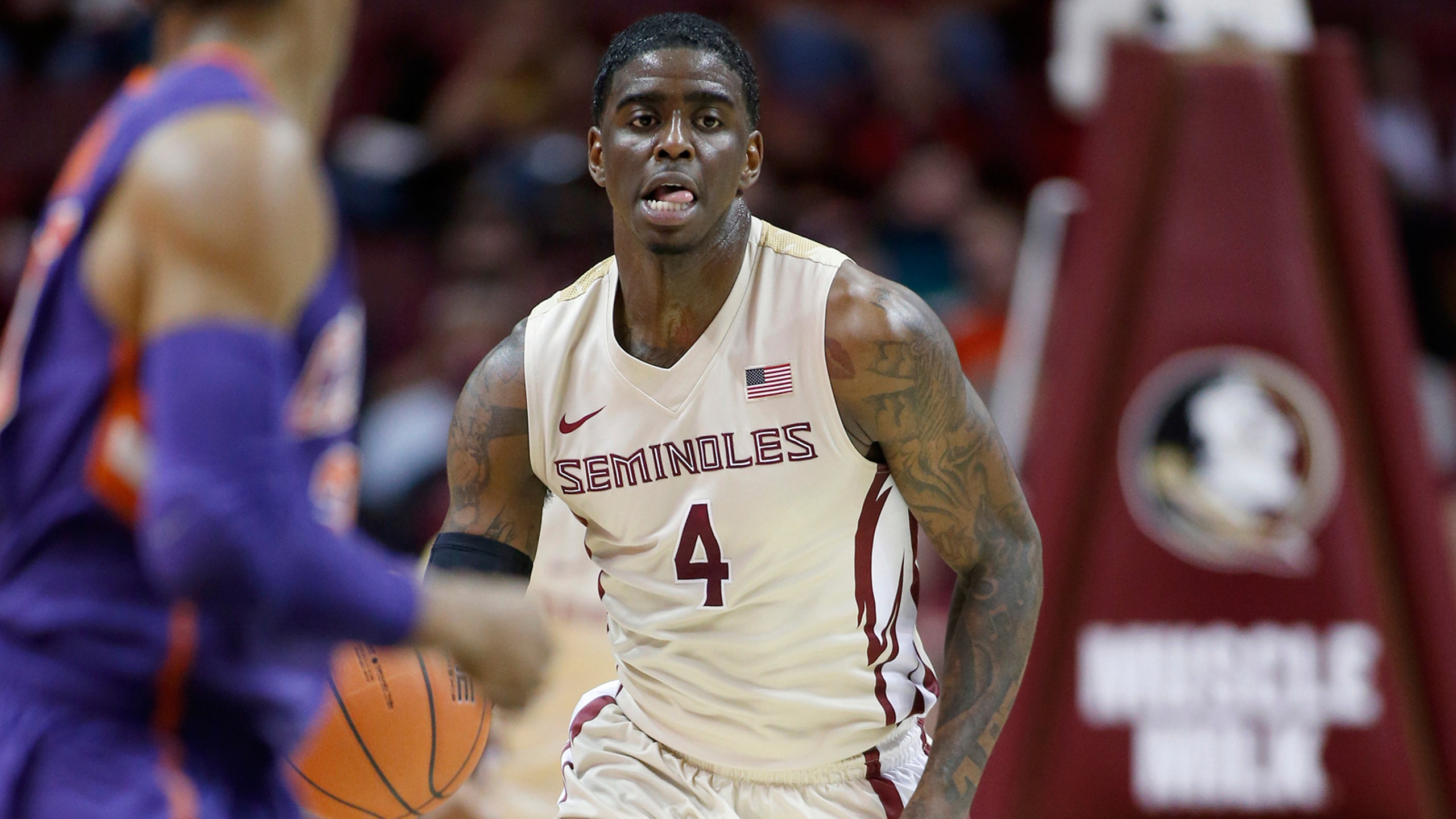 Florida State's Dwayne Bacon regaining confidence after slump
BY foxsports • February 5, 2016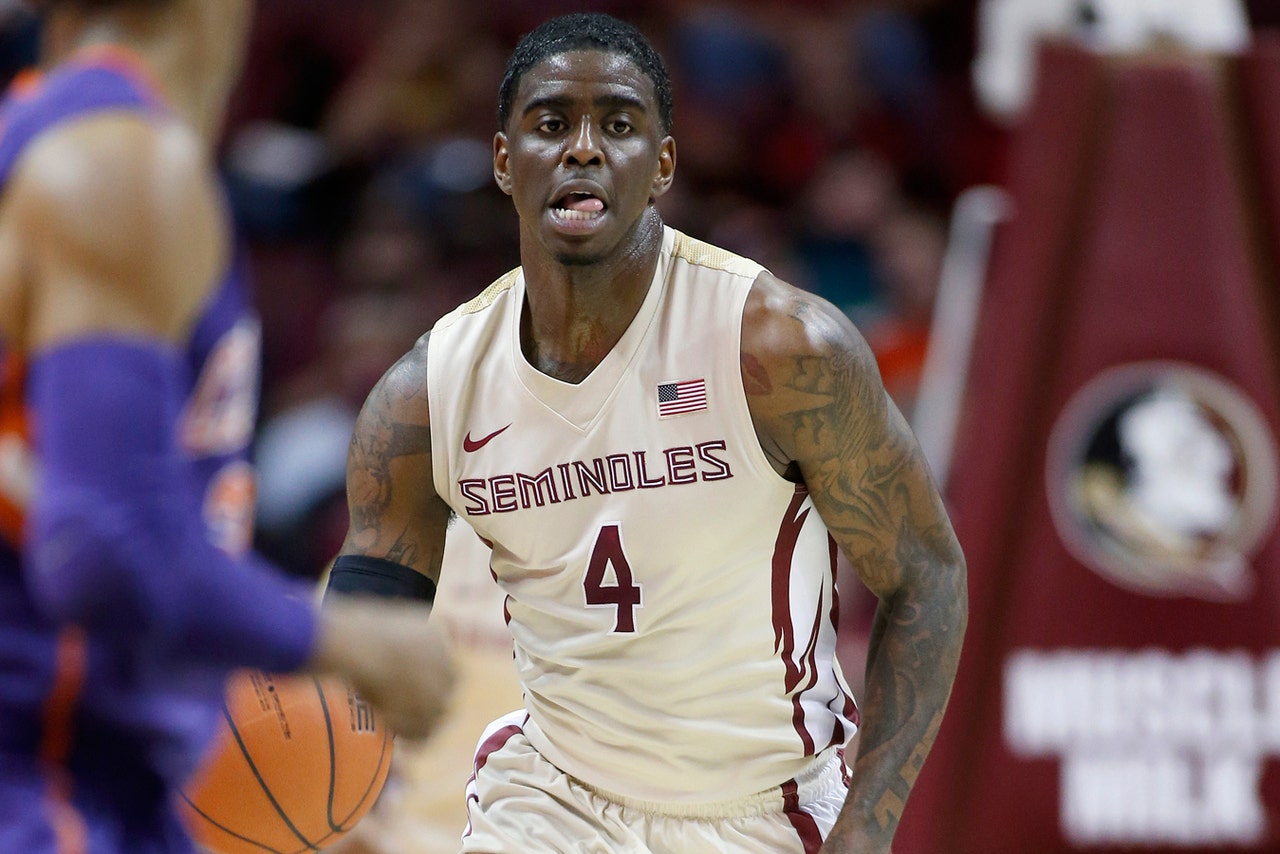 TALLAHASSEE, Fla. (AP) -- Dwayne Bacon is regaining his confidence and it comes at a good time for the Florida State Seminoles.
Bacon heads into Saturday's matchup against Wake Forest with back-to-back games of 20 points or more. In wins over Clemson and North Carolina State, the 6-foot-7 freshman guard was 16 of 32 from the field. Bacon is averaging 16.4 points per game, second on the team and third among Atlantic Coast Conference freshmen.
"I'm more comfortable. I'm letting the game come to me and we've been more successful," Bacon said.
He seemed really comfortable early in the season, but hit a low once ACC play began.
During non-conference play Bacon had seven games of 20 points or more. He was the first freshman in school history to have four straight 20-point games and the fifth in the ACC since 1996-97.
Instead, in the first eight conference games, Bacon was inconsistent. During that stretch he averaged 13.4 points and shot just 36.4 percent from the field, including 4 of 26 on 3-pointers. There were five games where Bacon shot 33 percent or worse from the field.
"I was forcing too many 3-pointers and needed to get back in my head that I am way better when I get to the rim and attack," he said.
Bacon's success has also been a result of the Seminoles being more effective when they run their zone offense. Even though he is very good at driving to the rim, Bacon has had more success as a standing shooter and on the baseline.
Coach Leonard Hamilton has lauded the offense being more consistent which has been the result of better spacing.
"There were times earlier in the season when we would throw it to him on the baseline and Boris (Bojanovsky) was right on top him. Players are looking for him more which is just part of the growth process," Hamilton said.
Fellow freshman Malik Beasley, who is fourth in the conference in scoring (17.4 ppg) added that Bacon's defense is another reason why the Seminoles (15-7, 5-5 ACC) have won five of their last seven. Bacon had 14 rebounds in a Jan. 26 win at Boston College, which were the most boards a Seminoles player had in a game in nearly six years.
Bacon has said one of the reasons why he came to Florida State was to become a better player on defense. He leads the team in rebounds and is third in steals.
"When you play defense and rebound the game is easy to play," Bacon said. "Defense is everything, especially on this team. If we can be consistent on this every game we can be unstoppable."
A win over the Demon Deacons (10-12, 1-9) would give the Seminoles their first four-game win streak in conference play since 2012. That was also the last time they qualified for the NCAA Tournament. Things get tougher again next week with a Feb. 11 game at Syracuse and then hosting No. 17 Miami three days later.
"We're growing in confidence. We're making good decisions, having good shot selection. That's a learned skill," Hamilton said. "We weren't quite there with four, five new players. It's not easy to develop that chemistry, that understanding. It takes time to work through that."
---