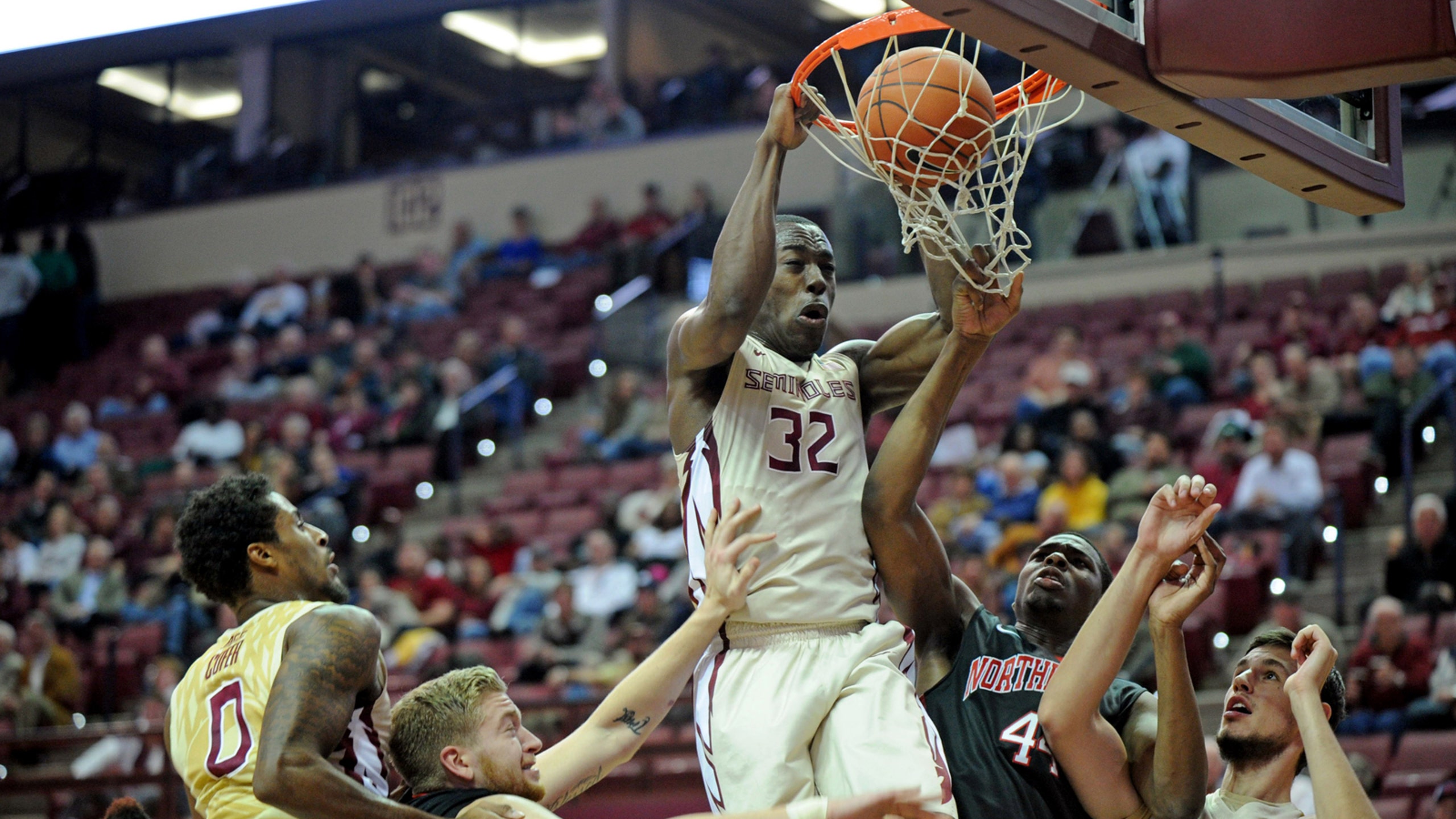 Florida State Seminoles at Notre Dame Fighting Irish game preview
BY foxsports • December 12, 2014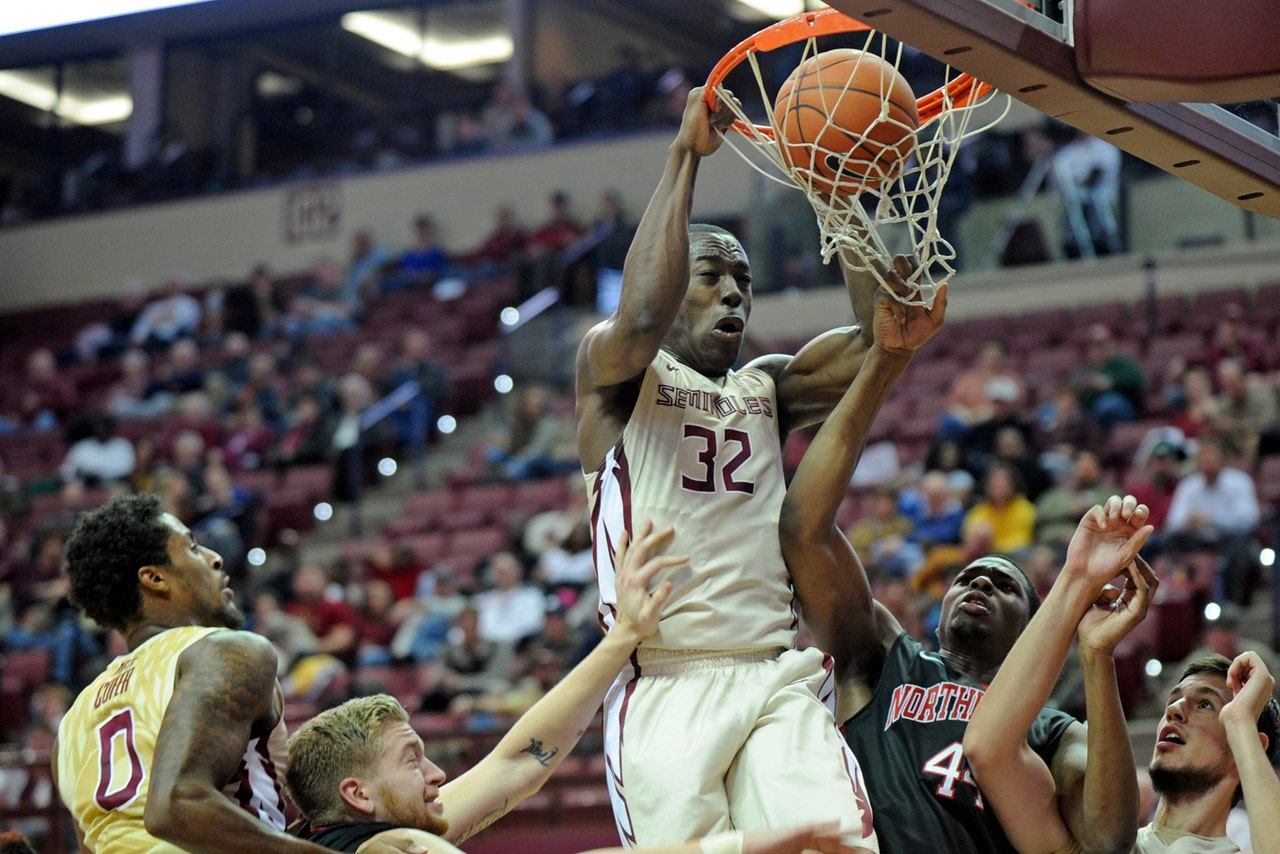 Mike Brey knows Notre Dame may be fairly new to the ACC, but he realizes what Florida State represents as an opponent.
Unfortunately for the Seminoles, that may be a shell of what they were a few days ago.
Brey's No. 25 Fighting Irish have the added incentive of defending the school's honor in preventing another defeat to the visiting Seminoles, who just had their leading scorer declared ineligible, in the conference opener for both teams Saturday night.
Notre Dame (9-1) endured a rough introduction to the ACC last season, going 6-12 in conference play to tie for the third-worst mark. That included a 76-74 loss at Florida State on Jan. 21.
Brey also recalled a frustrating NCAA tournament loss to the Seminoles in 2011 when the Fighting Irish were ranked fifth in the country. That wasn't the most recent time that a fifth-ranked Notre Dame team fell to Florida State, since the football team lost 31-27 on Oct. 18.
"Don't we owe Florida State a little bit?" Brey said. "They've thumped us in every sport lately so let's (get) payback."
On the hardwood, the Fighting Irish played the ACC portion of their schedule last year without Jerian Grant, who was suspended due to an academic issue. The senior guard is back and leads the conference in scoring at 19.0 points per game.
Grant is a big reason why Notre Dame is the nation's best shooting team at 56.2 percent. The Fighting Irish are third in the ACC in 3-point shooting at 41.0 percent.
"They have a veteran team, they are starting four perimeter guys who have been around for a while," Seminoles coach Leonard Hamilton said. "They have a little system there going, they have been able to just out-execute most of the people that they play and they shoot the ball extremely well from 3-point range and they probably have got a potential (ACC) player of the year in Grant on the team."
While academics took Grant away from the Irish last season, it's still unclear what led Florida State (4-4) to rule Aaron Thomas ineligible for the remainder of this season on Friday afternoon.
Either way, the junior guard, who scored 22 points last Saturday in a 96-73 rout of Central Florida to boost his team-leading average to 14.8, won't be back. Thomas scored 20 points last season against the Irish.
Notre Dame improved to 8-0 at home Tuesday with its fifth straight win, 93-67 over Mount St. Mary's. Grant, Zach Auguste and Steve Vasturia each had 19 points.
Auguste is the Irish's tallest starter at 6-foot-10. Brey is concerned about how his guard-oriented team will fare against a Seminoles club that features three 7-footers, including starting center Kiel Turpin.
"We're really going to have to block out and defensive rebound because they get on the backboard," Brey said.
There's at least one bit of good news for the Seminoles. Junior guard Devon Bookert is expected to return Saturday after missing five games with a foot injury.
Florida State has sprung surprises in the past, with five wins in its last 13 ACC road games against ranked foes. The Seminoles are eager for another.
"We know it's going to be a big-time environment up there and we're all really excited to go up there to be playing our first ACC game," said junior guard Montay Brandon, who is coming off a career-high 23-point night against UCF. "We've got a lot of new guys that are excited as well."
---