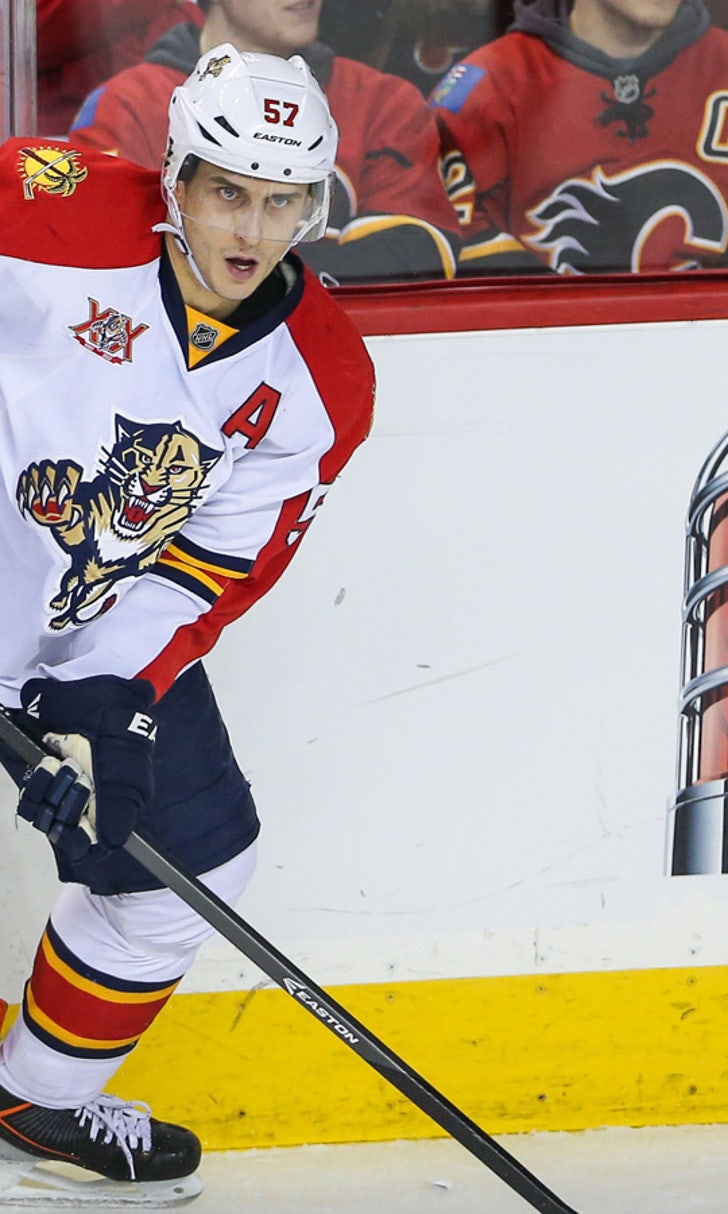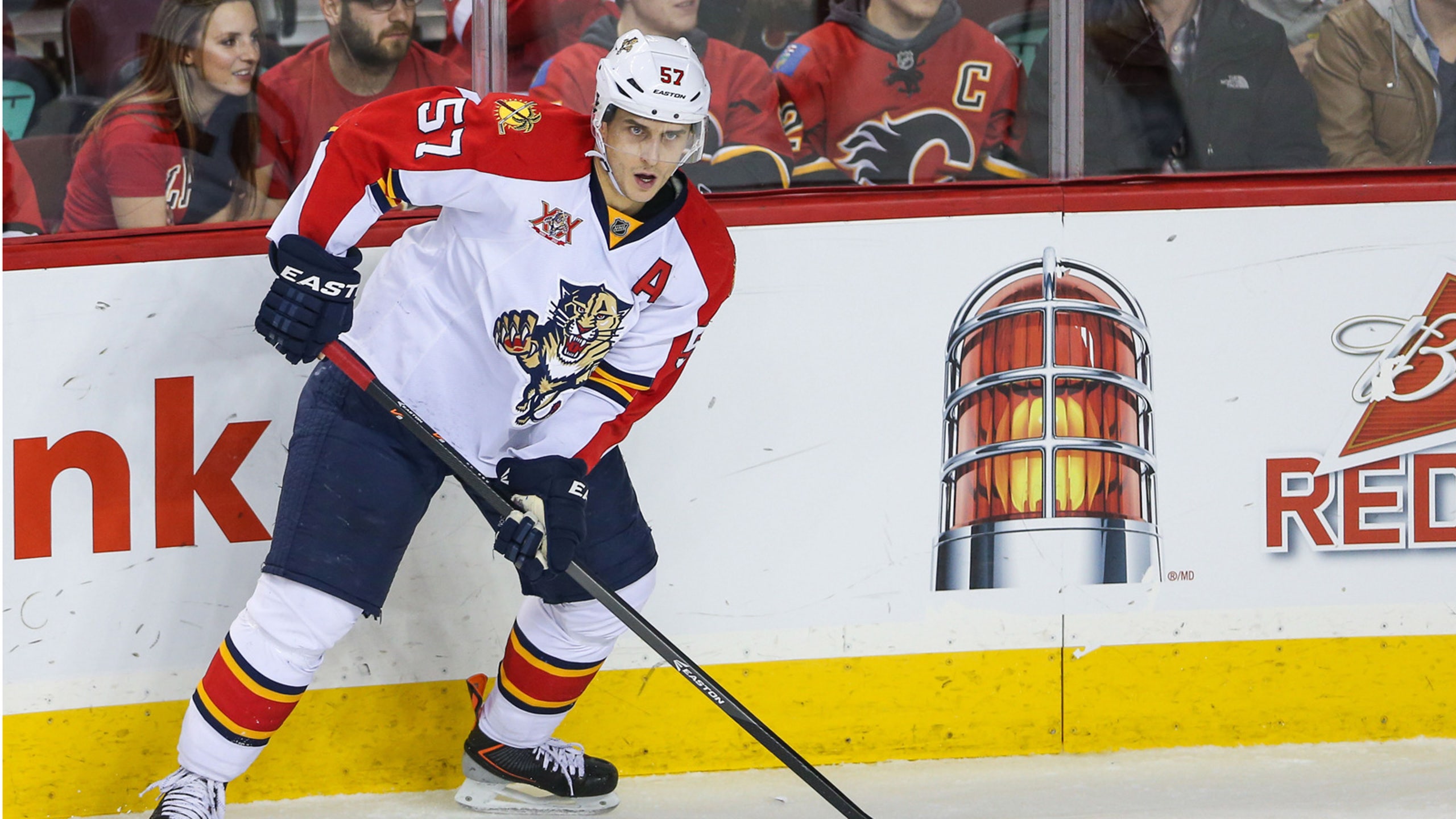 Florida Panthers could be buyers as trade deadline approaches
BY foxsports • February 24, 2014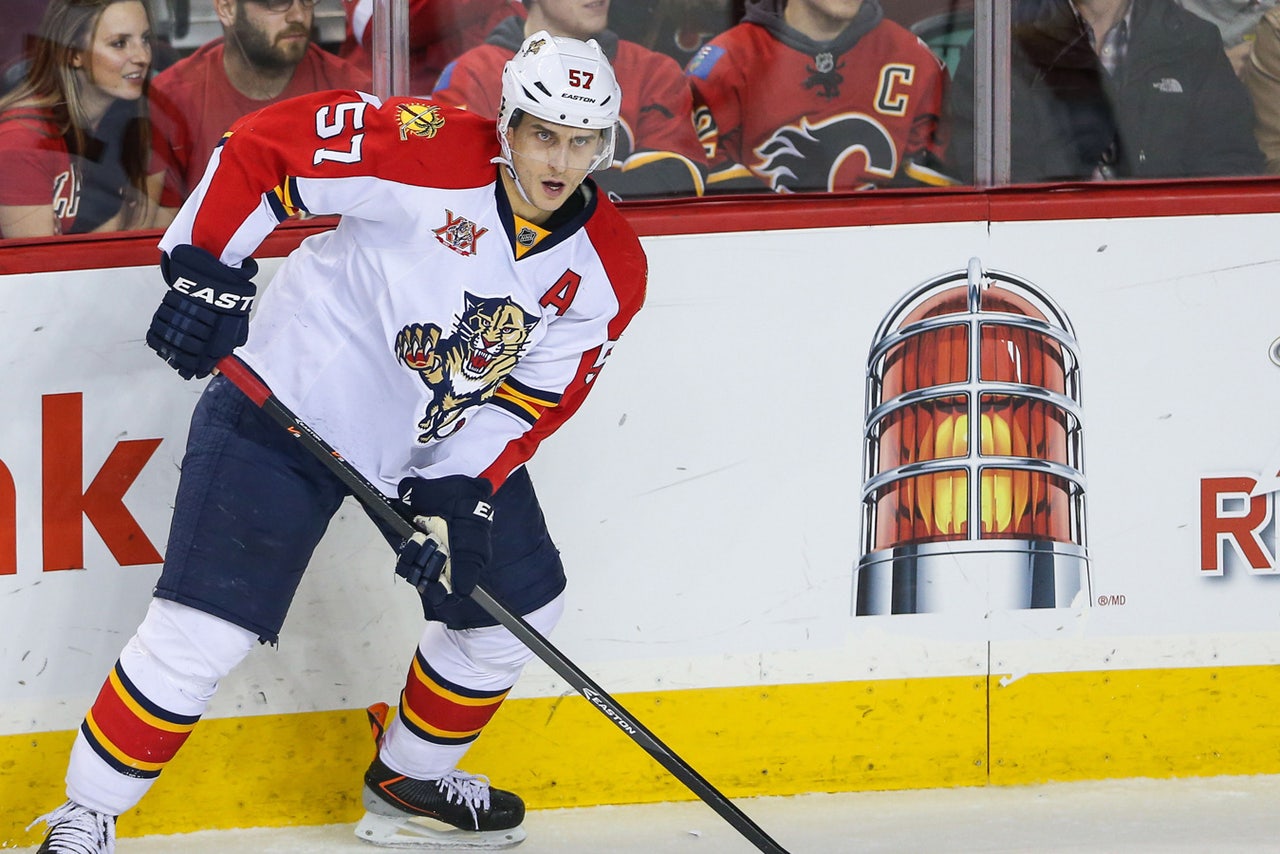 For the Florida Panthers, the term 'sellers' does not apply.
With the NHL trade deadline nearing, Panthers brass met in Toronto last weekend to prepare. They have their eye on talent, the blessing and cash of owner Vincent Viola to become a cap team, and a lot of assets to move.
That makes them, despite a record that is likely to keep them out of the playoffs, big buyers.
Florida assistant GM Mike Santos said before the Olympic break he hopes the Cats will be active at the deadline, not with the mindset of unloading contracts -- they don't need to, being the team with the greatest amount of cap space -- rather to bring in the talent the team has been lacking.
The Panthers are sure to be active on the free agent market for supplementary talent, as Santos explained, but if a superstar is going to land in Florida, he'll have to come via a trade.
With the Olympic trade moratorium having been lifted Monday at midnight, there's a chance Florida is already working the phones as the March 5, 3 p.m. deadline approaches.
Teams looking to deal can pretty much forget about trying to acquire any of Florida's players who are at least 6 feet tall and under 24 years of age. So scratch Aleksander Barkov, Nick Bjugstad, Jonathan Huberdeau and Erik Gudbranson off the list. Tallon has reiterated since the day he took over as Panthers GM he will not mortgage the team's future for short-term solutions.
Also unlikely to be moved are Tomas Fleischmann, Scottie Upshall, Brian Campbell and Tim Thomas, who all possess no-movement clauses in their contracts.
With teams gearing up for the postseason, sometimes filling a void or two is enough to make or break a Stanley Cup contender.
So who are possible candidates to be moved before the deadline? Several unrestricted free agents, a couple restricted free agents and a few players with low cap-hit, one-year contracts remaining.
MARCEL GOC, C ($1.7 milllion, UFA)
Goc is probably a player Florida would like to keep around given that he's the most veteran center among a very young group. He's reliable at both ends of the ice. A second-to-third line center, he's excellent in the faceoff circle winning 53 percent this season and often earns the draw in pressure situations. He is in the last year of his contract, and with a cap hit of just under $2 million, he's an excellent pickup for a playoff team seeking depth up the middle or a top penalty killer.
BRAD BOYES, RW ($1 million, UFA)
Florida's top goal scorer with 15 is not just a threat during regulation, but one of the best in the shootout. Grabbing that extra point will be essential for a team on the bubble and the winger, who has one of the best conversion rates in the league could be a boon. He's another player who has a very low cap hit who could bring a great deal of value to a postseason contender.
SCOTT GOMEZ, C ($900,000, UFA)
Gomez's playing time in Florida has been sparse, but he's been an exemplary teammate in the locker room this season. The pivot's value lies in his resume. He twice won the Stanley Cup with the New Jersey Devils and boasts 149 games of playoff experience. A team that thinks its built for a stretch run could look to acquire the Alaska native for depth in case of injury.
DMITRY KULIKOV, D ($2.5 million, RFA)
Kulikov has experienced positives and negatives this season, but in the four weeks leading up to the Olympic break has shown improvement. Trade rumors earlier in the season and again within the last few days have linked the defenseman to Colorado. But Tallon has also indicated he would like to keep Kulikov among the team's young defensive corps and re-sign him. At 23, Kulikov is near the end of what many consider the development stage for pro defensemen. He could be the Panthers' most valuable asset in terms of bringing a highly touted player in return, but moving Kulikov while so young could still come back to haunt Florida.
MIKE WEAVER, D ($1.1 million, UFA)
It is hard for defensive defensemen to get recognition for what they do, but Weaver may be one of the best in the game. He leads Florida in shorthanded time on ice -- in total and per game. Weaver leads Florida in blocked shots (90) and third in hits (99). Although he does not put up the workhorse numbers like Campbell, he averages a little less than 19 minutes per game. He's durable, reliable and brings leadership qualities to a dressing room.
SHAWN MATTHIAS, C/W ($1.75 million, 2014-15)
Matthias' numbers have been below average this year, but he also hasn't had much of an opportunity outside of his usual minutes on the fourth line. Being shifted into a more prominent role last season, in which he scored a career high 14 goals, suggest he could be more of a threat than he has been in Florida this season. With a year left on his deal -- an inexpensive one at that -- there may be a team willing to see if a change of scenery can ignite the versatile forward again.
SEAN BERGENHEIM, LW ($2.75 million, 2014-15)
The chance of Florida moving Bergenheim is slim for a few reasons. He's been serving as a mentor for rookie Barkov, he's one of few Cats actually producing and he does have another relatively inexpensive year left on his contract. Tallon signed Bergenheim based on his playoff performance in Tampa Bay in 2011 (nine goals in 16 games). When the Finn suited up for the Panthers' first trip to the postseason in over a decade, Bergenheim delivered with five points in seven games. He has garnered a reputation for being a playoff performer, and a team may overpay for that quality. But the Panthers, optimistic about the future, would have to see huge returns to part with the winger.
You can follow Erin Brown on Twitter @rinkside or email her at erinbrownfla@gmail.com.
---