Florida Panthers at New York Rangers game preview
Published
Mar. 17, 2017 9:50 p.m. ET

TV: FOX Sports Florida
Time: 7 p.m.

CAN'T GET TO A TV? WATCH IT LIVE ON FOX SPORTS GO

So much has gone right for the New York Rangers this season, yet they will be looking to fix one major issue when they host the Florida Panthers at Madison Square Garden on Friday night.

The Rangers (44-24-2) have not won on home ice since Feb. 19, losing five straight at The Garden, dropping their home record to a pedestrian 19-15-2. That is in stark contrast to the Rangers' league-best 25-9-0 mark away from MSG this year.

"If we knew what the problem was, we would fix it," said Rangers alternate captain Derek Stepan. "We strive to play the same game, home and away, but the results have not been there the way we'd like at home."



New York has been outscored 19-8 during the five-game home skid; and the Rangers are coming off a 3-2 loss to the Tampa Bay Lightning Monday at MSG.

With Henrik Lundqvist sidelined 2-3 weeks by a hip injury, it now falls on backup goaltender Antti Raanta to carry the load, both at home and on the road, for the Rangers, who sit in fourth place in the Metropolitan Division and comfortably in the top wild card spot in the Eastern Conference.

Raanta, who makes his fourth consecutive start on Friday, will be appearing in his career-high 26th game of the season. He already established a career benchmark by winning 14 games this year.

"I don't try to be Hank, I just try to be myself," Raanta said recently. "I know that every time I play, it's always a big thing for me to show what I can do. That's what I try to do right now."

The Rangers likely will have versatile forward Jesper Fast back in the lineup Friday as he is cleared to return from a shoulder injury. Rookie Pavel Buchnevich seems to be the odd man out up front as he skated with the extras at practice on Thursday.

After Friday's contest with the Panthers (30-27-11), the Rangers will play five of their next six games on the road. In fact, the Rangers have only four home dates remaining on their regular-season schedule after the Panthers leave town.

"No doubt, we have some things to figure out here at home," said Rangers coach Alain Vigneault.

One thing the Rangers have figured out lately is their power play. After not scoring on 26 consecutive power-play opportunities, the Rangers have scored four man-up goals in the last two games.

That should make for a good special teams battle on Friday because the Panthers are second in the league on the penalty kill, and have allowed only two power-play goals in their last 15 games.

The Panthers enter Friday's contest on the fringe of the playoff race in the East, just 1-5-1 in their last seven games and 2-8-1 since sweeping a five-game road trip to re-enter the battle for a postseason berth in mid-February.

Thursday night the Panthers grabbed a 1-0 lead on the road in Columbus, but eventually dropped a 2-1 final to the Blue Jackets. James Reimer made 32 saves in defeat, while Jonathan Marchessault scored his fourth goal in four games, and 23rd of the season.

"This is a tough loss emotionally; but this is how you become a better team when you go through these experiences," Panthers interim coach Tom Rowe said following the game in Columbus.

Florida remains without one of its top defensemen, Aaron Ekblad, who has an upper-body injury, and No. 1 goaltender Roberto Luongo, who is sidelined with a lower body injury.

"We're going to fight until they end," Panthers defenseman Keith Yandle said on the team's web site. "With the character we have in here, and the guys we have, we're going to battle 'til the end. We're going to play for each other, and for everybody in the organization."

Friday's game will be the third and final one played between the Rangers and Panthers this season. The Rangers skated to a 5-2 victory in Florida 10 days ago, while the Panthers secured a 3-2 shootout victory at MSG on Nov. 20.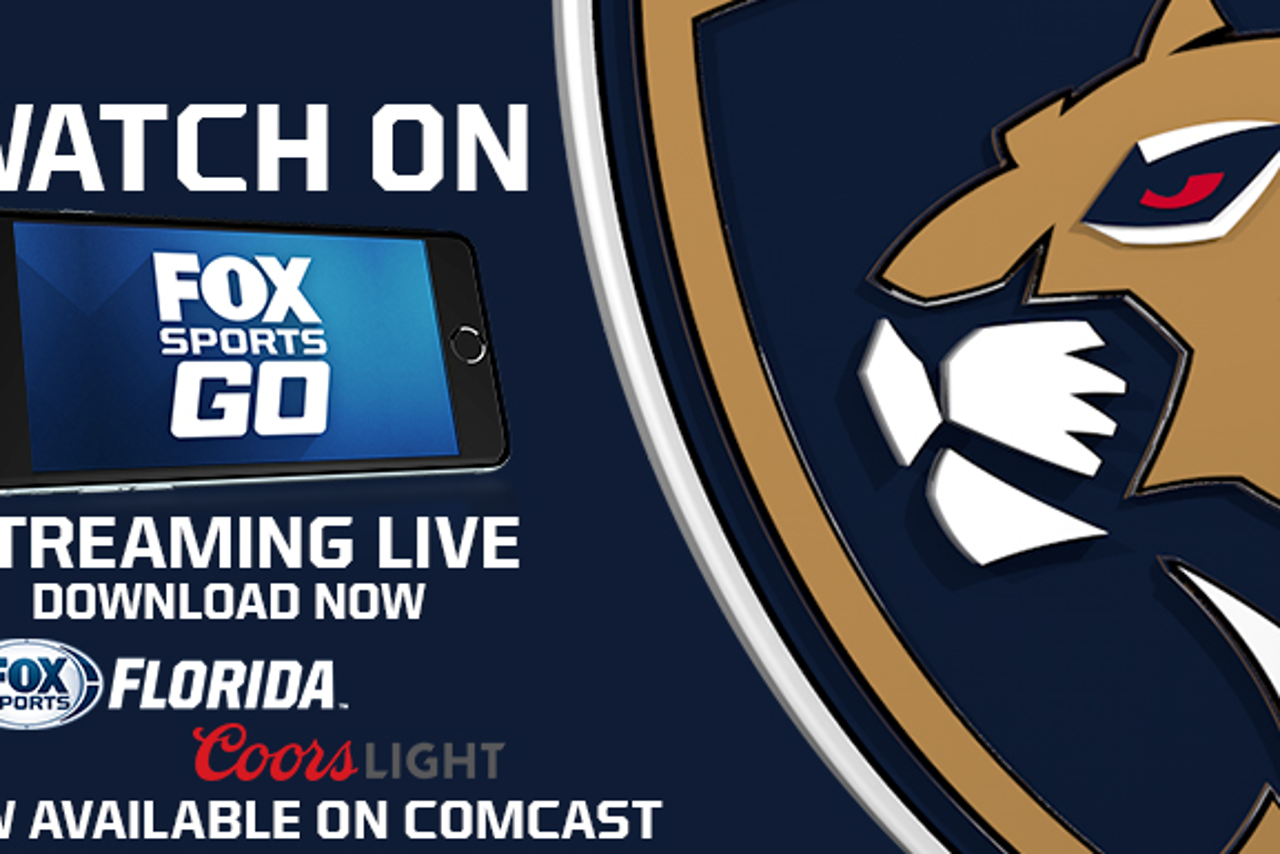 ---