Florida Panthers at Edmonton Oilers game preview
Published
Jan. 19, 2017 1:42 a.m. ET

TV: FOX Sports Florida
TIME: 9:30 p.m. ET
CAN'T GET TO A TV? WATCH LIVE ON FOX SPORTS GO

EDMONTON, Alberta -- The Edmonton Oilers have been downright stingy of late as goalie Cam Talbot has surrendered just four goals during the team's three-game winning streak.

The Florida Panthers will try and break down the Oilers when they meet Wednesday night at Rogers Place. The Panthers' four-game road winning streak was snapped Tuesday night, as they lost 5-2 to the Calgary Flames, just three hours south of Edmonton on the Queen Elizabeth II Highway.

The Oilers know that an improved defensive effort is what has led to the three-game streak.



"When we had that skid four or five games ago, we were giving up a lot of goals," said Edmonton rookie defenseman Matthew Benning, whose father, Brian, played for the Oilers in 1992-93.

"I think we're better defensively now, and we're kind of focusing on that. I think that's one thing and, obviously, the scoring has been there."

Benning has been a revelation for the Oilers. Coming straight out of Northeastern University, he played all of two games with Edmonton's American Hockey League affiliate in Bakersfield before taking the role as a regular part of the defensive top six. His emergence has been one of the reasons the Oilers have been able to play so tight defensively. And, according to Benning, each game carries greater importance.

"I think we realize now that the points are so crucial, now," he said. "It's almost playoff hockey, now."

The game against the Panthers will be the fifth of a six-game homestand.

After losing to the San Jose Sharks to open the run of games at home, the Oilers have run off three straight wins, though only one of them -- Monday's 3-1 decision over Arizona -- came in regulation time.

Those three wins boosted the Oilers' home record to 12-8-2. Before the streak, their home record had hovered close to .500. So, finally, brand-new Rogers Place is starting to feel like home

"I think our record at home hasn't been as good as we wanted it to be," Edmonton right winger/center Leon Draisaitl said of the team's fortunes on home ice. "Those three games now have been huge for us, and I've said many times before, every point is huge for us right now."

Draisaitl's 17 goals puts him second on the team behind linemate Patrick Maroon (18). Draisaitl and teammate Connor McDavid both have 99 career points, so they could each hit the century mark Wednesday.

For the Panthers, the contest will be the second of a four-game road swing through the Pacific Division. Vincent Trocheck scored twice for the Panthers in the loss at Calgary, so he's the hottest Florida player coming into Edmonton. He has 16 goals on the season.

"The good thing about this league is whenever you have a bad game, you go back at it the next day," Trocheck said. "We've got to just wipe this one out of our memory, treat tomorrow like the beginning of the rest of the season. It's going to take us a lot of effort to push for a playoff spot."

And he gave his thumbnail analysis of the Oilers.

"Good, skilled team, fast," Trocheck said. "We've just got to make sure we're taking time and space away from their skilled players."

The Panthers only make one road trip per season to Calgary and Edmonton; and for the players who hail from Alberta, it's special.

Center Colton Sceviour comes from Red Deer, located halfway between Calgary and Edmonton. Defenseman Mark Pysyk hails from the Edmonton suburb of Sherwood Park, and played major junior hockey for the Edmonton Oil Kings.

"When you're playing in junior, you always wish and hope that, someday, you'll be playing here in the NHL," Pysyk said.

Oilers defenseman Andrej Sekera left Monday's win over Arizona with a couple of minutes left in the third after blocking a shot with his arm. Edmonton coach Todd McLellan said the veteran defenseman will be able to go against Florida.

"He blocked a shot, but he should be fine for tomorrow," McLellan said. "We're counting on him."

The Panthers called up defenseman Dylan McIlrath from its their affiliate, the Springfield Thunderbirds, on Monday. He had been down in the minors for a conditioning assignment. He didn't play in Tuesday night's loss in Calgary.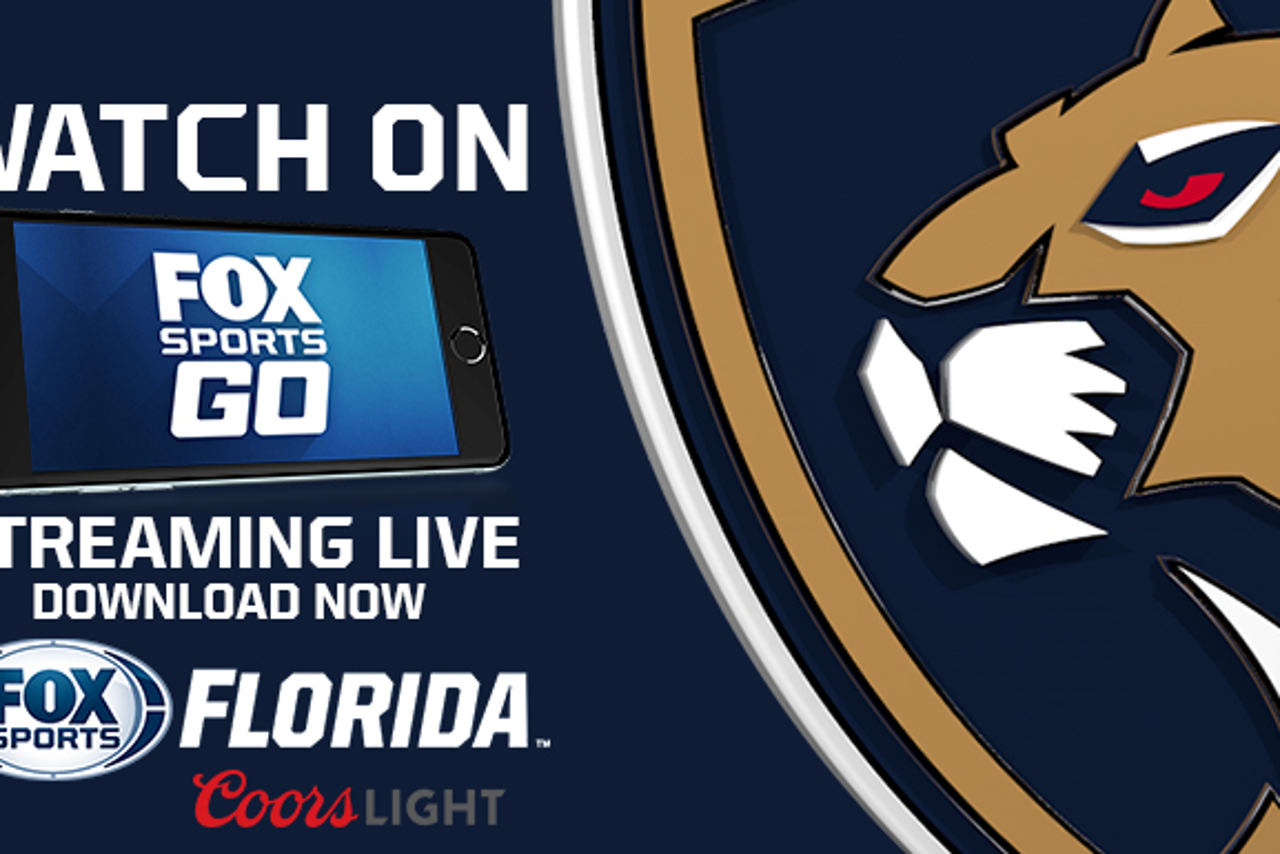 ---