Florida Panthers at Buffalo Sabres game preview
BY The Sports Xchange • March 27, 2017
TV: FOX Sports Florida
TIME: 7 p.m.
CAN'T GET TO A TV? WATCH IT LIVE ON FOX SPORTS GO

BUFFALO, N.Y. -- The playoffs may be out of reach for the Buffalo Sabres and Florida Panthers, but neither team has thrown in the towel on the season yet.

Fresh off one of each team's best wins of the season, the two sides will square off on Monday night at KeyBank Center.

The Sabres (31-32-12) are coming off a 5-2 home win over the Toronto Maple Leafs on Saturday that was a spoiler game for a variety of reasons.



With thousands of Toronto fans in attendance, the Sabres took control in the second period on their way to a dominant performance. And the Sabres presented a minor roadblock for the Maple Leafs' playoff push as their rivals compete for one of the final spots in the Eastern Conference.

Jack Eichel had two goals and an assist in the win for Buffalo.

"This is our building and we obviously want to play well here," Eichel said. "I think there was a little bit of extra emotion in our game, extra intensity. And it's good to see. ... A good 60-minute effort. A lot of guys played well. It's good to see some guys back healthy contributing. Another game Monday vs. Florida."

Ryan O'Reilly, Evander Kane and Dmitry Kulikov also scored for Buffalo. Robin Lehner continued his excellent season with 32 saves and had a spectacular highlight-reel stop midway through the second period that even fooled game officials. The goal light initially went on despite Lehner moving from post to post to make a brilliant stop.

"It was just fun. I think there's a lot of energy in the rink right from the start, a lot of emotion and those are fun games," Sabres forward Tyler Ennis said. "We haven't had a lot of those games in a while and I think we really felt that energy. Our fans were really loud and gave us a boost and I thought we played with a lot of jump, a lot of energy all game."

The Panthers (33-30-11), meanwhile, are coming off a shocking 7-0 win over the Chicago Blackhawks on Saturday. Jonathan Huberdeau had a goal and three assists and Jonathan Marchessault had a hat trick in the victory.

"When we play the right way, keep things simple and use our legs, that's exactly what we're capable of doing," Panthers coach Tom Rowe said, according to the team's website. "We talked about this kind of being a big game for us to kind of judge where we are and what we can do."

The Panthers also got help between the pipes from goalie James Reimer, who picked up his first shutout of the season.

"In the second period, we just got going," Reimer said, according to the team's website. "The guys worked hard. They played hard. I mean, if they get seven every night, I like our chances."

Vincent Trocheck (22 goals, 30 assists) leads the Panthers in scoring with 52 points. Aleksander Barkov is not far behind with 51 points (21 goals, 30 assists).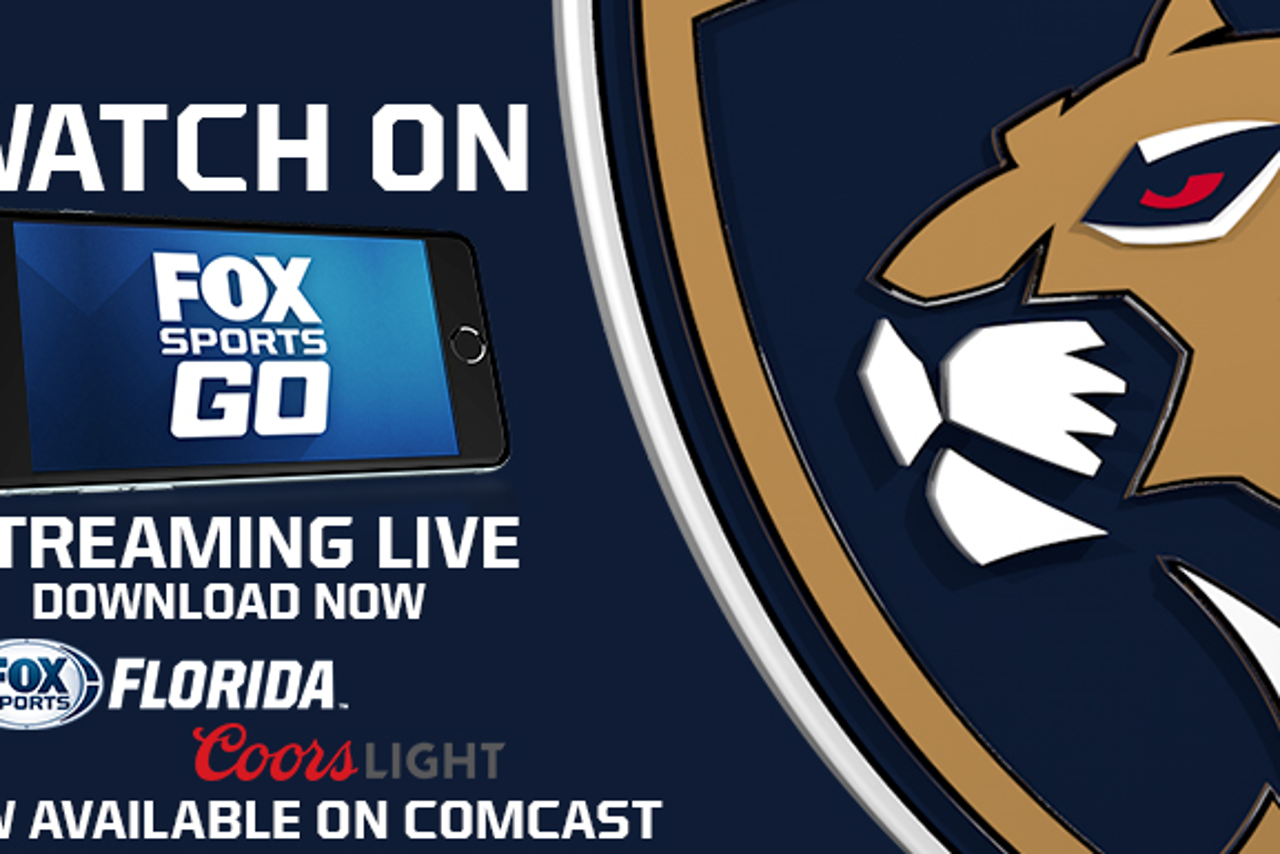 ---