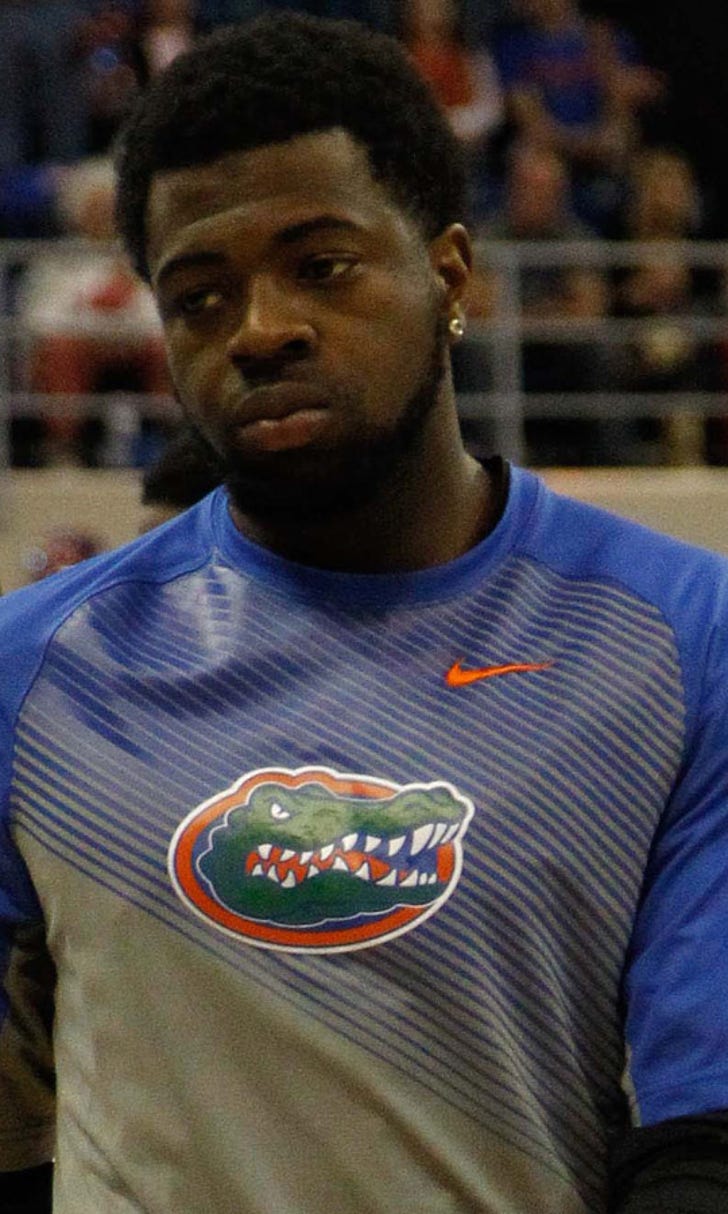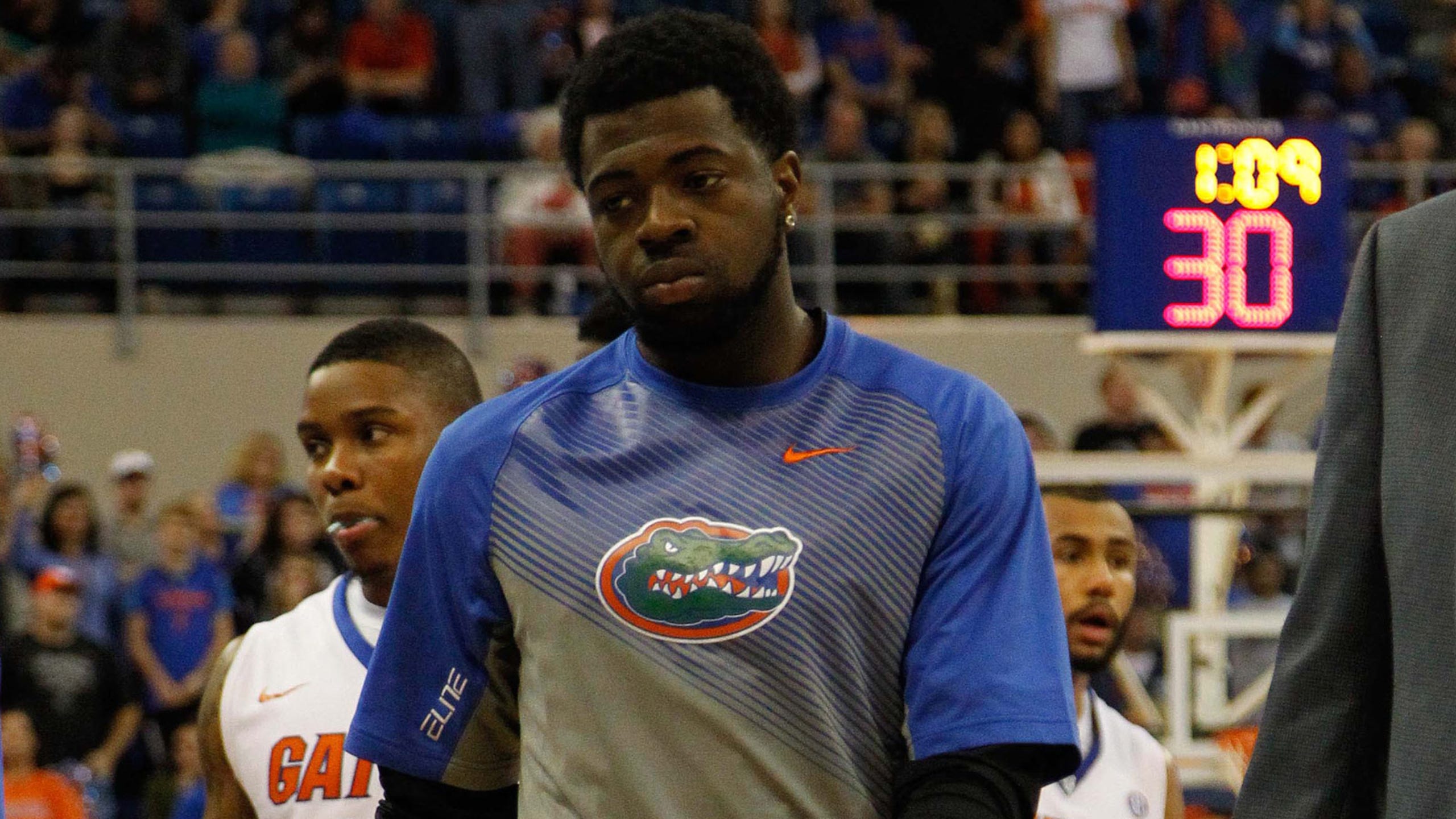 Florida guard Eli Carter may miss time with strep throat
BY foxsports • December 18, 2014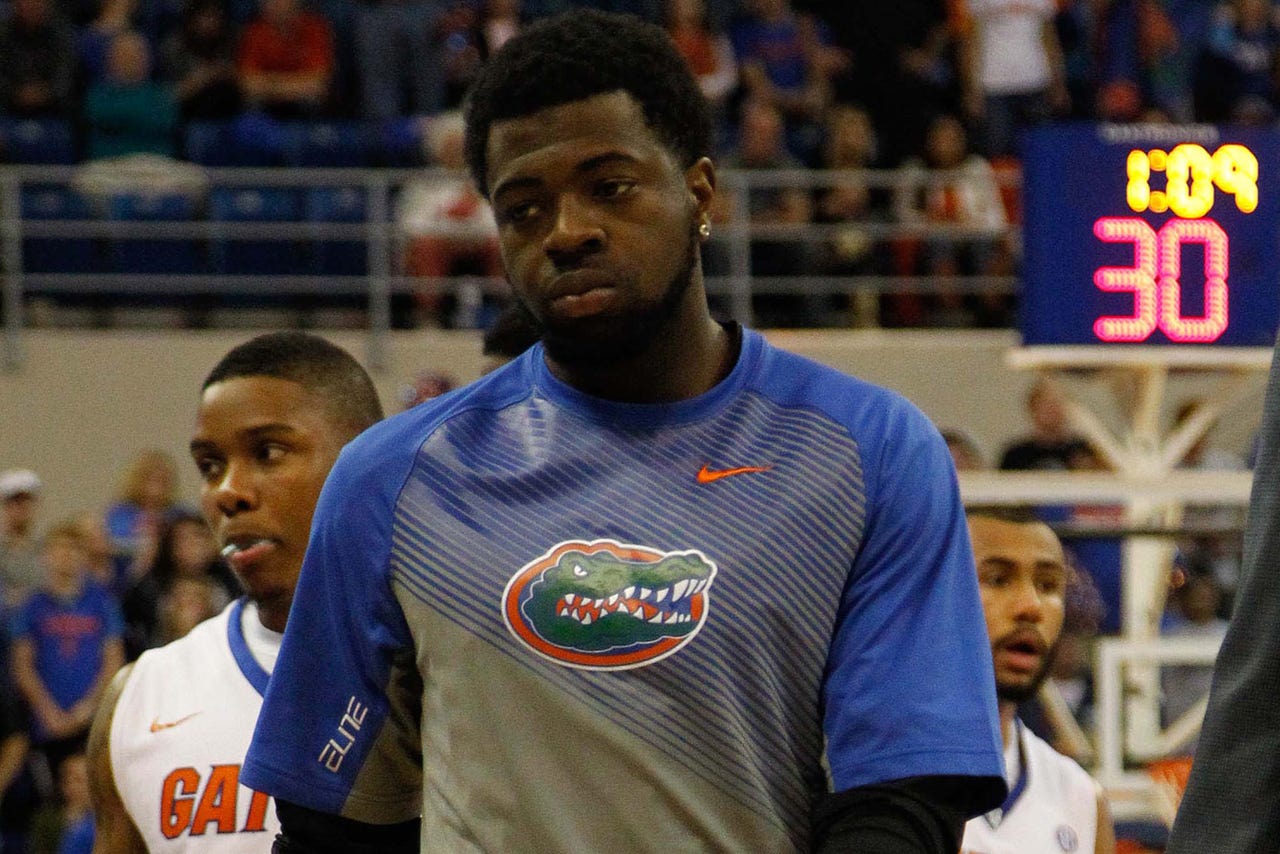 GAINESVILLE, Fla. (AP) -- Florida guard Eli Carter can't seem to stay on the floor.
The former Rutgers transfer missed most of last season while recovering from a broken right leg. He sat out four games this year with a sprained left foot.
Now, he's dealing with strep throat and could be sidelined for Saturday's game against Wake Forest.
The junior missed practice Wednesday and Thursday because of the bacterial infection, leaving his status in question for the Orange Bowl Classic in Sunrise.
Coach Billy Donovan said trainers will "see how he feels" Friday. Donovan said Carter likely will make the trip and possibly be available for limited minutes.
"How much we'll get out of him? I don't know," Donovan said. "He's pretty sick right now."
Carter is averaging 7.8 points and 2.2 rebounds for the Gators (6-4), who have won three in a row. He scored 21 points against Miami in the second game of the regular season, but has struggled since.
"I feel bad for him," Donovan said. "Personally, it's been hard. He's never been able to quite get into that kind of rhythm that he had I thought in the Miami game. I don't know where his foot's at. I didn't think he moved particularly well in the Jacksonville game, to me. And in practice he's not moved great. I can't tell from my standpoint, is he concerned? Does he have confidence in it? I think he is feeling pain, he is experiencing that. To what level, I don't know.
"Obviously, now, the strep. We'll find out a little bit more. But, yeah, you feel bad for him. He's a really good kid. He's obviously going through the injury he had at Rutgers. It's been an uphill climb for him up the way. But the one thing about him is if there's one guy who can handle it it's him. He's pretty even-keel. He doesn't get too high, get too low."
Florida has played most of the season with just eight scholarship players, including the banged-up Carter.
The Gators could get an extra body in time for the Demon Deacons (5-5).
Former Duke forward Alex Murphy, who had to sit out the fall semester under NCAA transfer rules, could be available if his grades post before tip-off.
"I think we're optimistic, but I'm certainly not going to get involved in that personally," Donovan said. "That's kind of more of our school and when grades and those things get posted. I would say by the time we leave (Friday), we should have a better idea if it's possible for him to play. I'm remaining optimistic. There isn't anything I've been told it's definitely not happening. I haven't been told it definitely is happening.
"Just trying to remain optimistic he'll get an opportunity to play Saturday."
Murphy, the younger brother of former Florida starter Erik Murphy, practiced with the Gators all of last season and has getting work with the starters in recent weeks. So if he is eligible, he should be ready to contribute right away.
"I've tried to put him in a little bit more to try to get him kind of caught up and up to speed and what he needs to do," Donovan said. "And he's a smart kid, Alex. He picks up things pretty quickly. So I'm not really worried about that. I would probably be a little bit more concerned if it was a player coming in that hasn't been around, that hasn't been practicing. He's been here for a year now, so he does have an understanding of what we're trying to do."
---