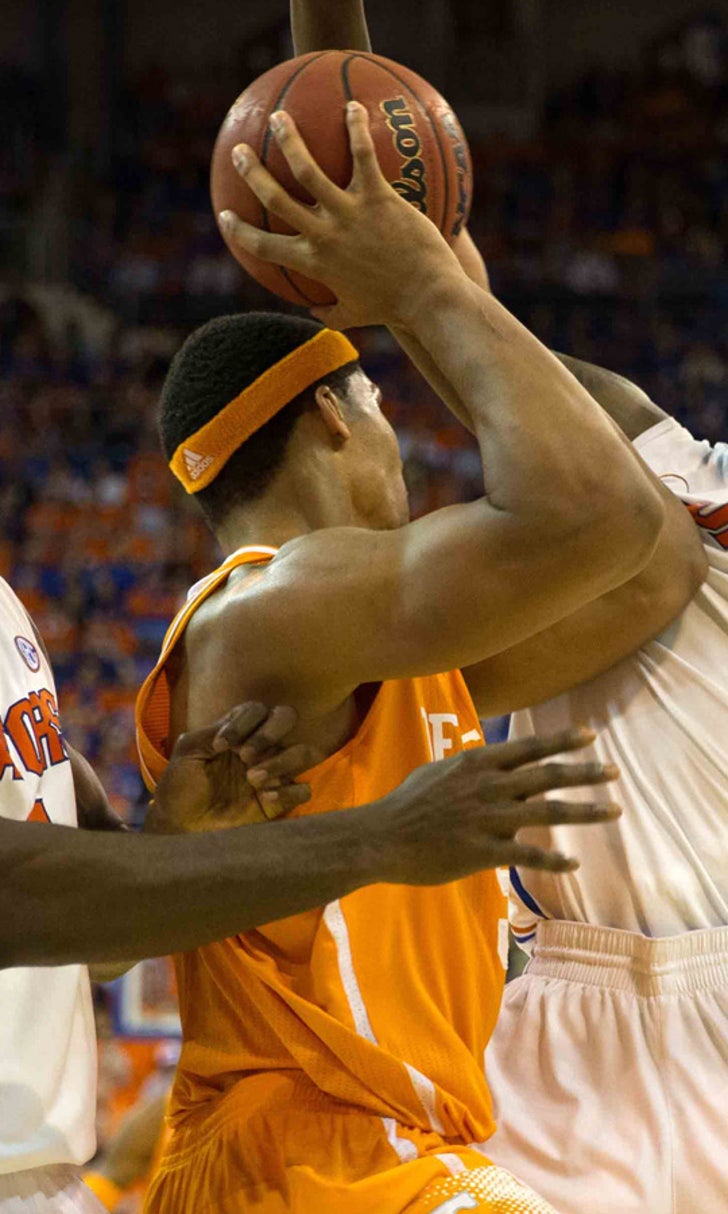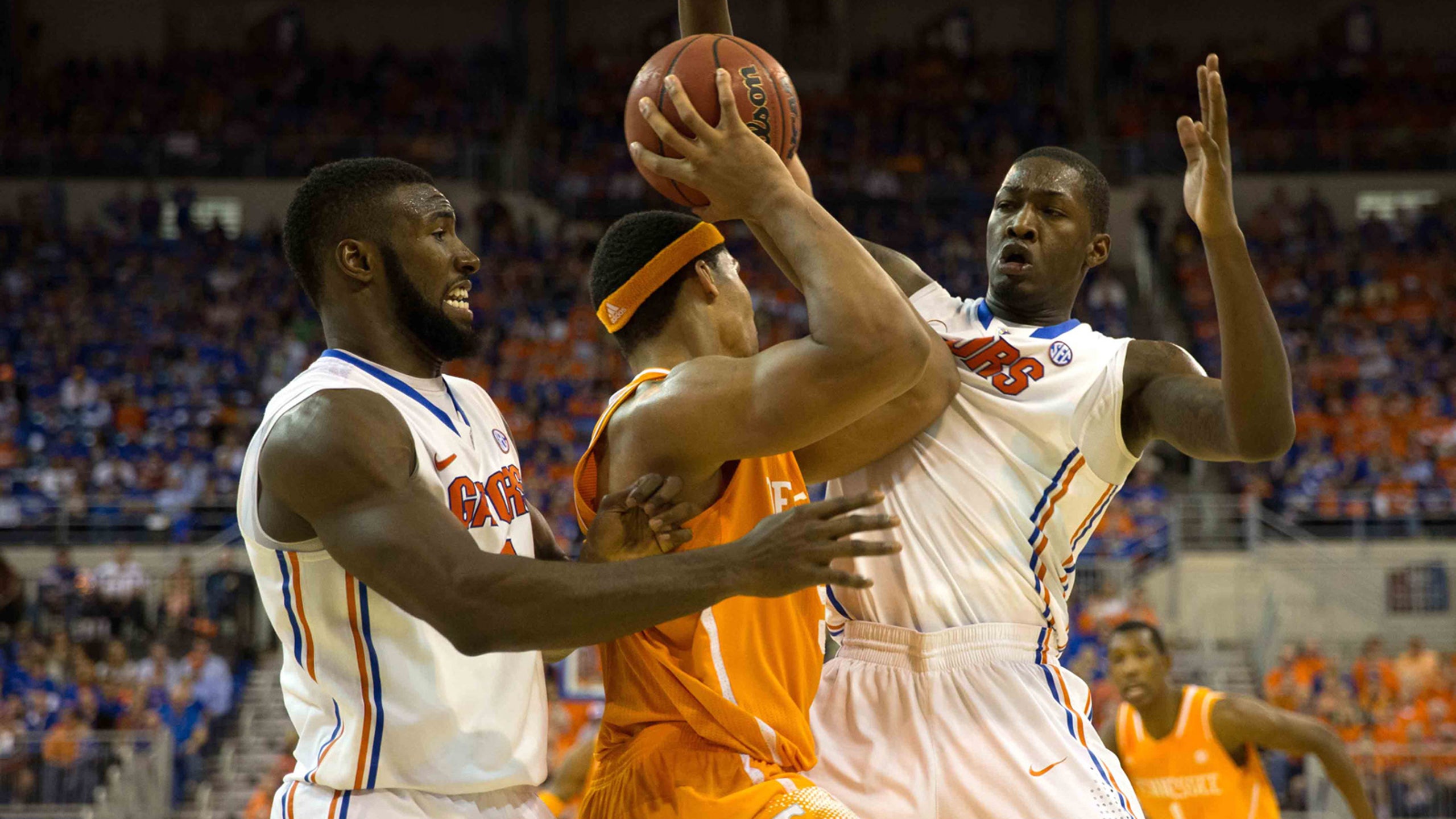 Florida at Tennessee game preview
BY foxsports • February 10, 2014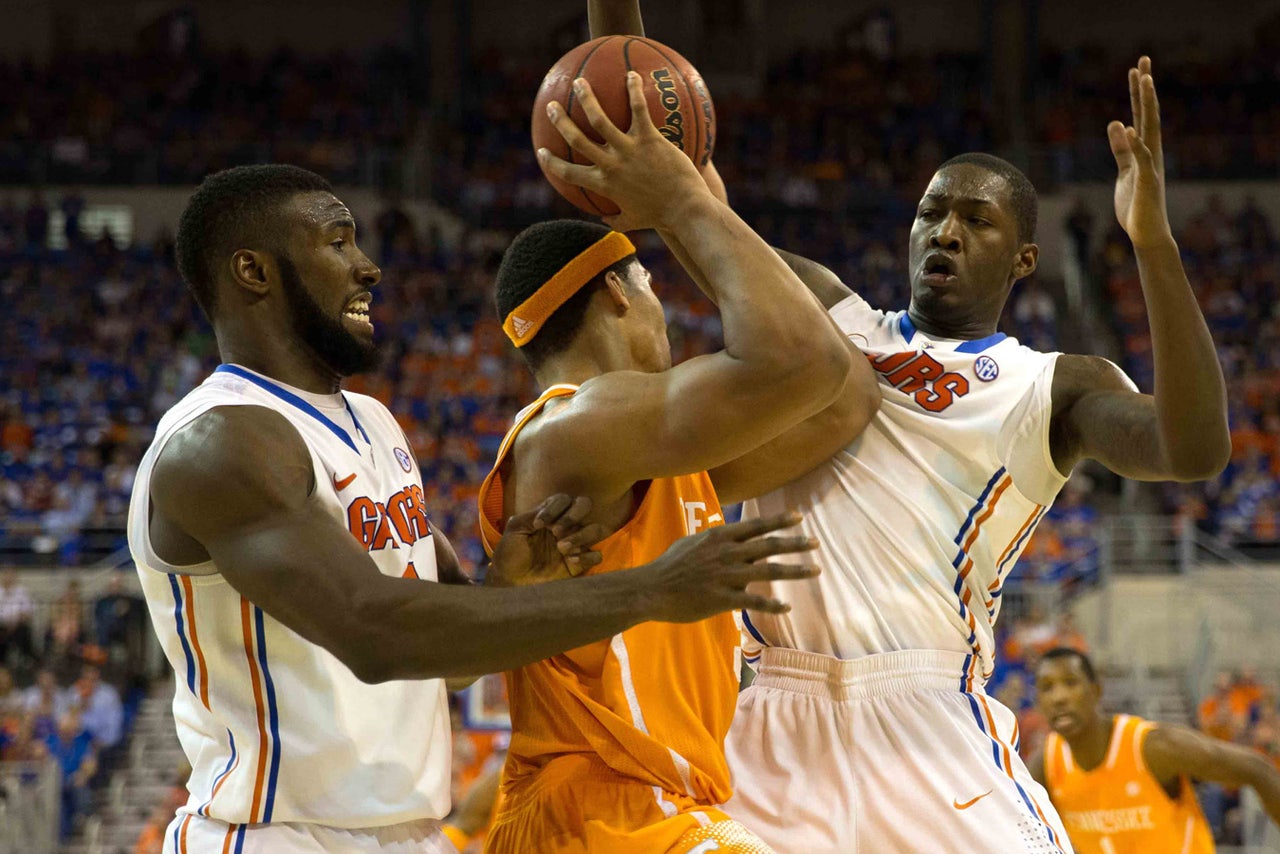 Game time: 7 p.m.
TV: ESPN
KNOXVILLE, Tenn. (AP) -- Tennessee coach Cuonzo Martin says Florida plays the best defense he has seen since he started coaching the Volunteers.
Martin got a close look at that defense Jan. 25 when Florida buried Tennessee 67-41 to hand the Vols their most lopsided loss in his three-year tenure. Tennessee (15-8, 6-4 SEC) gets another shot at the third-ranked Gators (21-2, 10-0) on Tuesday at Thompson-Boling Arena.
A victory would give Tennessee's NCAA tournament hopes a major boost, but the Vols must figure out how to solve the defense that suffocated them in Gainesville. Martin later said he "thought it was the best defense I've seen since I've been a part of Tennessee basketball against any team."
Florida has won 15 straight games and has allowed just 57.9 points per game to rank sixth among all Division I teams in scoring defense. Martin attributed Florida's prowess to its commitment on the defensive end. Martin said senior point guard Scottie Wilbekin and center Patric Young "had the DNA even when they were freshmen to be defenders."
"All those guys, (defense) has always been their makeup," Martin said as he ran down Florida's starting lineup. "You look at the previous years, they've never been go-to guys as far as scoring baskets for them. Now they're scoring the ball and defending at a high level. I think that's the biggest key. They've all bought into defending at a high level and they've figured this is the best way for us to be the best team to get where we're trying to go."
Tennessee shot 26.8 percent (15 of 56) overall and 5.3 percent (1 of 19) from 3-point range in the loss at Gainesville. That represented the second-lowest single-game 3-point percentage by any Florida opponent since Billy Donovan started coaching the Gators in 1996. Tennessee's field-goal percentage that day was the second-lowest by an SEC opponent against Florida in Donovan's tenure.
Jordan McRae ranks fourth in the SEC with 19.7 points per game, but he scored a season-low five points and shot 1 of 15 against Florida. Tennessee's starting backcourt of McRae, Josh Richardson and Antonio Barton combined to shoot 2 of 29.
McRae's eager for the rematch. He has shot 57.1 percent (20 of 35) from 3-point range and has averaged 23 points in the four games since that disastrous performance in Gainesville.
"We want to go out there and just play hard," McRae said. "I feel (the first time) against Florida, when we got down a lot, we stopped playing hard toward the end. We want to play hard the whole game. Shots will fall. We've just got to continue to take good shots."
Both teams have changed since their first meeting.
Freshman Darius Thompson replaced Barton in Tennessee's starting lineup. After averaging 65 points and 14.5 turnovers in their first six SEC games, the Vols have averaged 73.5 points and 9.5 turnovers in four games since the lineup change.
Florida added freshman forward Chris Walker, who has played two games since being ruled eligible by the NCAA, which had him sit out 12 games after determining the 6-foot-10 forward and people close to him accepted free cellphones and service, airfare, lodging, meals and apparel while he was a prospect.
Walker provides yet another weapon to one of the nation's toughest defenses.
Donovan still expects a bigger test in the rematch. He noted that Tennessee shoots the ball particularly well at home. The Vols are shooting 47.4 percent overall and 41.1 percent from 3-point range at Thompson-Boling Arena. They've shot 39.8 percent overall and 31.8 percent on 3-pointers in true road games.
"If you look at their numbers at home from the 3-point line, they're pretty incredible," Donovan said. "They're not going to shoot that kind of percentage like they did (in Gainesville). They're at home. They're more comfortable."
---