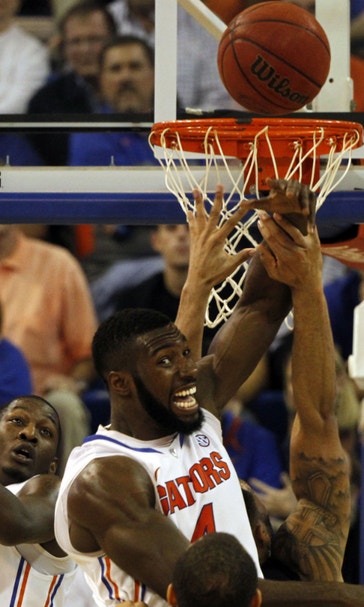 Florida at Auburn game preview
January 17, 2014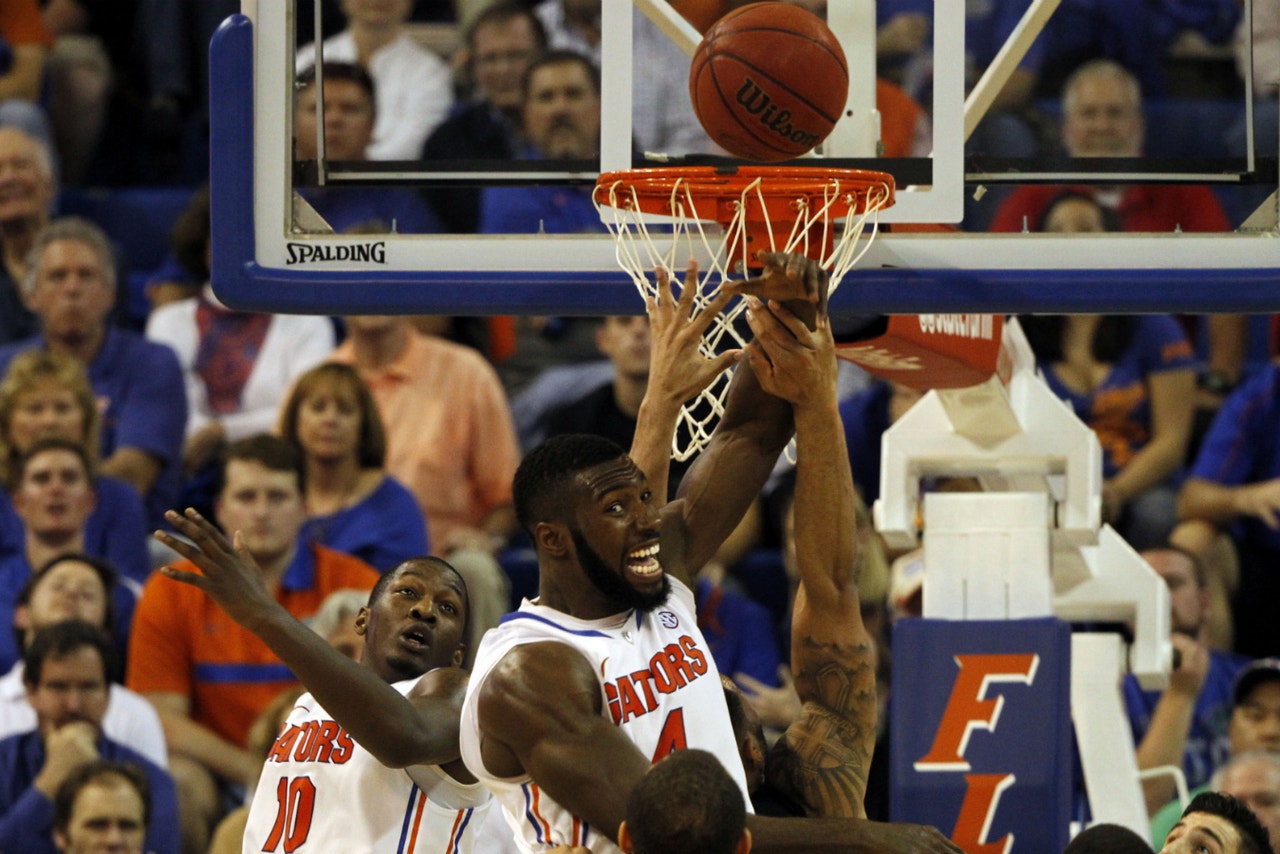 Time: 4 p.m., Saturday
TV: ESPN 3
While he's expected to return to the court Saturday, it's unknown how many minutes Florida leading scorer Casey Prather will get to play.
Coach Billy Donovan indicated he wasn't optimistic that the senior forward would see too much action during the seventh-ranked Gators' attempt to add to their dominance over Auburn.
Prather has missed the past two games for Florida (14-2, 3-0 SEC) because of a bone bruise in his right knee. The Gators needed overtime for an 84-82 win at Arkansas in the first of those games last Saturday but had few problems in a 72-50 victory over Georgia on Tuesday.
Florida limited the Bulldogs to 16 points in the first half while building a 20-point lead before the break. Michael Frazier II led the way with a career-high 21 points.
The Gators are hoping that getting Prather back will help them to a few more stress-free wins. He was cleared for contact before Friday's practice.
"He'll be available for the game. How much he'll play is really, really hard to say," Donovan said. "I'm pretty doubtful he'll play much. That's just my guess because we're just a day away from the game."
It would appear that Florida wouldn't need too much help from Prather, who is averaging 17.0 points. The Gators are one of two unbeaten teams in SEC play while Auburn (8-6, 0-3) is one of two winless squads.
Florida has also won 15 of the past 16 matchups with the Tigers and the last five. The Gators registered an 83-52 rout in the only meeting last season on Feb. 16.
Auburn, though, dropped its first two SEC games this season by a combined five points before losing 78-67 at Tennessee on Wednesday.
That's one of the reasons why the Gators aren't taking the Tigers too lightly.
"All of the games they've lost in conference this year have been close. It's not like they've been blown out," center Patric Young said. "We have to go in there with a humble mindset, knowing we'll have a fight on our hands."
Florida will likely have some of its focus on slowing down the SEC's top scoring tandem, Chris Denson and KT Harrell.
Denson, a senior guard, is averaging a conference-best 19.4 points and had 24 on 10-of-18 shooting at Tennessee. Harrell is scoring 19.0 per game, but a 5-of-15 shooting performance against the Vols led to him finishing with 15 points.
Tennessee never trailed and opened the game on a 13-4 run. The Tigers were also outrebounded 42-28 after getting outworked 44-28 on the boards in a 70-68 loss to then-No. 21 Missouri last Saturday.
"This is the SEC, we can't start off like that," Denson told the school's official website. "We've got to boost our intensity, and let them match ours instead of the opposite way."
Denson had a team-best 13 points on 5-of-8 shooting in last season's loss to the then-No. 7 Gators. Frazier made a career-best six 3-pointers and finished with 18 points off the bench.
Florida has won its last seven road games against the Tigers since an 88-69 defeat to the then-No. 8 team in the country Jan. 16, 1999.
---