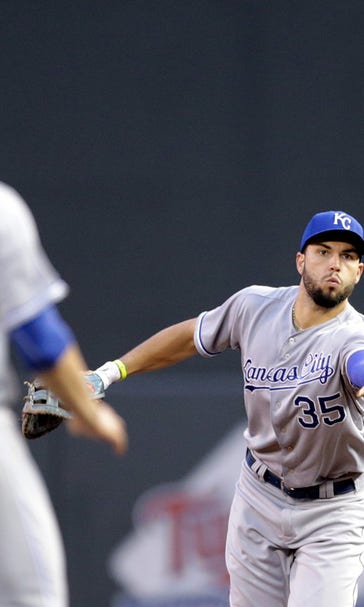 Flanny's Five: Shields, Hosmer aren't going anywhere
BY foxsports • July 3, 2014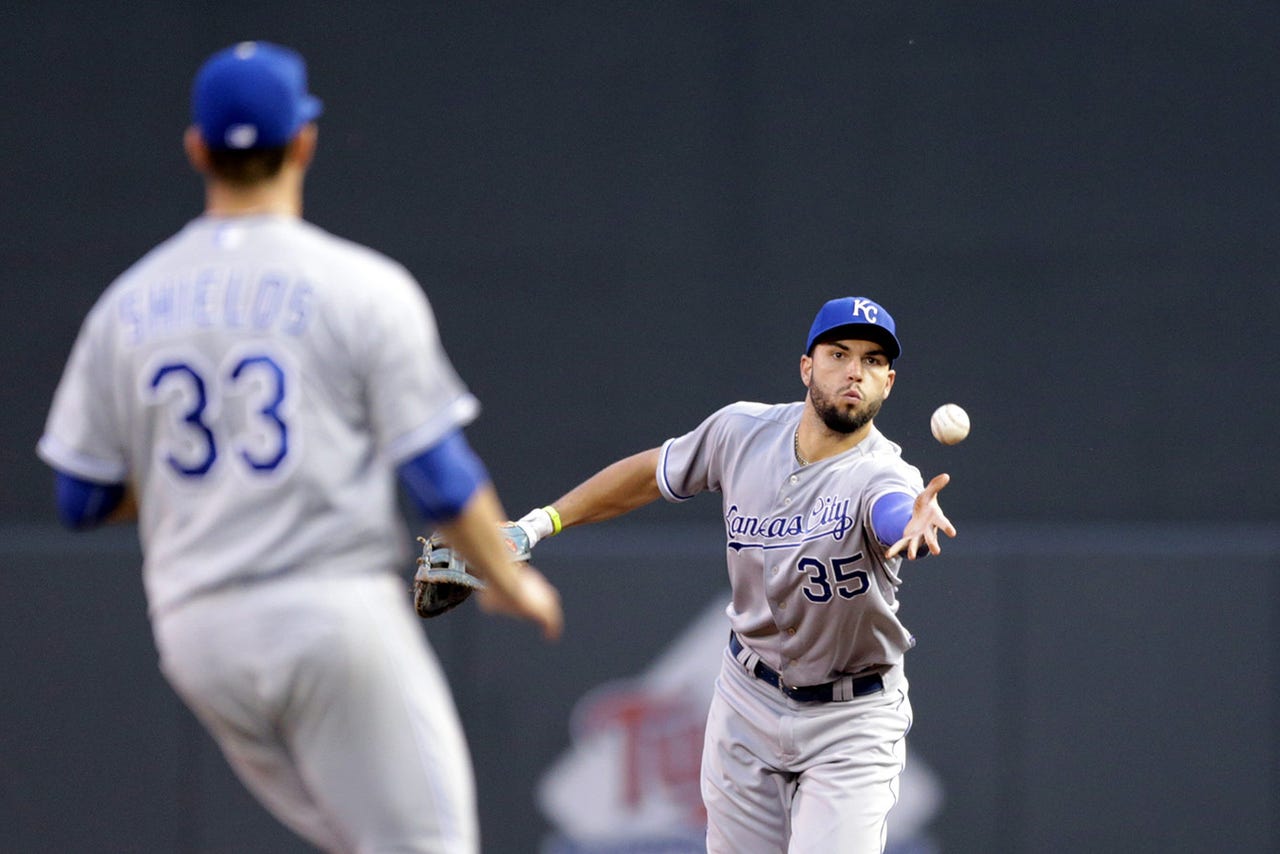 KANSAS CITY, Mo. -- The Royals did what was necessary, taking the series at Minnesota, and now venture on to Cleveland and Tampa.
This is, of course, a vital road trip for the Royals that will set up the huge four-game series against the first-place Tigers at The K right before the All-Star break -- expect huge crowds for that series and a playoff-like atmosphere, provided the Royals finish off this road trip successfully.
THE SHIELDS QUESTION
There has been a lot of grumbling among fans lately regarding James Shields, who right now is the weakest link in the rotation. In his last eight starts, Shields has a 5.66 ERA and teams are hitting .324 off him. In 49 innings he has given up 10 homers and struck out only 33 hitters. I've been asked repeatedly if the Royals might now consider trading him. Doubtful. Extremely doubtful. Shields has built up enough equity over his career to withstand this slump. And the feeling here is that Shields and pitching coach Dave Eiland will fix his mechanical issues -- and that has to be the issue because his velocity is fine -- before long. Right now, Shields cannot seem to command his changeup, which is his money pitch and his out pitch.
Trading him would leave a big hole in the rotation -- and no one is going to give back a top-of-the-rotation guy in a trade because that wouldn't make sense. The Royals need Big Game James in the second half and they will patiently wait for him to get fixed.
HOZ WON'T BE DEMOTED
Another question I've been getting a lot is whether or not the Royals would consider demoting Eric Hosmer to Triple-A. The short answer: There's even less chance of that than trading Shields. The Royals believe that for them to contend this year, Hoz has to be a big factor offensively. They know he is more of a second-half hitter, as he was last year, so they believe he will snap out of his funk. There were signs of that in Minnesota -- six for 10 with four walks.
ADDING A BAT
I was on a radio show in Wichita on Wednesday and the host brought up a good point when I suggested the Royals were unlikely to make a big splash at the trade deadline: He theorized that if Hosmer, Billy Butler and Mike Moustakas all start hitting like they should be hitting, it will seem like the Royals made a big splash in a trade. That is so true. Right now, the Royals are limping along offensively with no power contributions from Hosmer or Butler, and very little offensive contribution from Moose (although Moose, too, has shown signs lately of emerging). The Royals are treading water again with a limited offense, but if those three start producing, it will be more than the equivalent of adding a big bat at the deadline.
Watch the Royals Live pregame and postgame shows before and after every Kansas City Royals game on FOX Sports Kansas City.
THE RAUL FACTOR
Club officials have been coveting Raul Ibanez for some time, waiting for the right moment to get him back to Kansas City. That moment arose when the Angels cut him loose. Now the Royals believe they have added a solid clubhouse presence (much like Miguel Tejada last year) who can act like an additional coach while also contributing on the field. And what a bonus it would be if Ibanez at 42 years old can contribute to this offense. We've already seen some of it -- he whacked an impressive homer in Minnesota on Wednesday. If Ibanez were to hit 10 or so homers in the second half and produce some key hits, the Royals' front office would be downright giddy. And so would Ned Yost. It will be interesting to see what influence Ibanez -- a student of the mechanics of hitting -- will have on guys like Hosmer and Moose, or even the slumping Butler. Ibanez might have an effect the same way George Brett did when Brett took over as hitting coach.
THE ALL-STAR QUESTION 
The Royals actually have several candidates who could make the All-Star team through player voting or managerial selection -- Wade Davis, Greg Holland, Alcides Escobar, Sal Perez (who should start actually because leading vote-getter Matt Wieters is injured), and Alex Gordon all are strong candidates to make it through their peers or through Boston manager John Farrell.
You can follow Jeffrey Flanagan on Twitter at @jflanagankc or email him at jeffreyflanagan6@gmail.com.
---