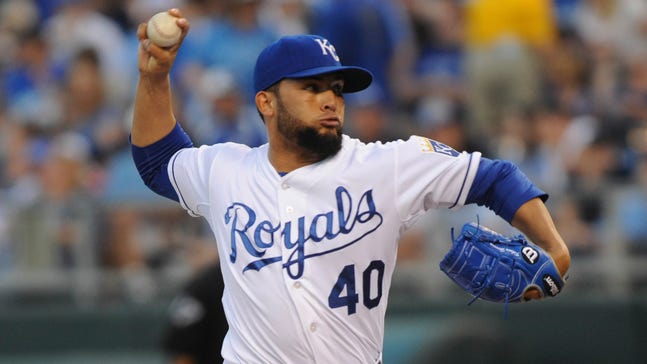 Flanny's Five: It's time for Royals to make their move
Published
May. 8, 2014 1:08 p.m. ET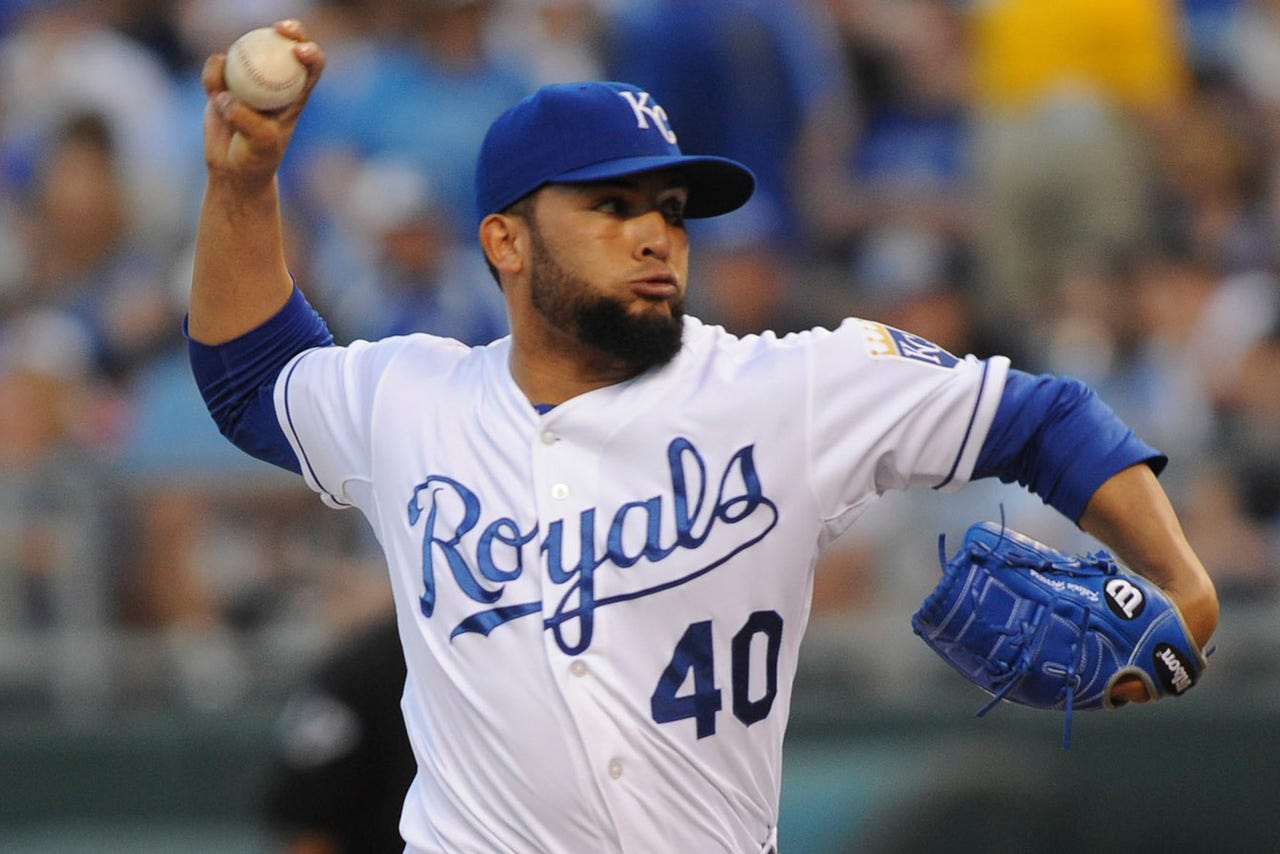 KANSAS CITY, Mo. -- Two huge wins for the Royals in San Diego certainly stopped the bleeding.
Now, can they do something exceptional, like take three of four from Seattle?
It won't be easy because the Mariners are hot, having won eight of their last 10.
But ...
A GOOD MATCHUP FOR THE ROYALS
The Royals and Mariners are similar in makeup. The Mariners pitch better than they hit (sound familiar?). In fact, the Mariners' team ERA of 3.65 is almost identical to the Royals (3.66). Offensively, both teams struggle to get on base, score runs or hit for power. The Mariners actually have a lower OBP (.295) than the Royals (.310). And the two teams have identical slugging percentages at .366. Seattle has a slightly better runs-per-game average (4.24 to 4.00). This series will come down to which struggling offense can be more patient, and more productive, against solid pitching.
THE 3-4 HITTERS ARE HEATING UP
We've written much about the lack of production out of the Royals' 3-4 hitters -- Eric Hosmer and Billy Butler -- all season. But lately, that has not been an issue. Hosmer is coming off a fabulous series in San Diego, and Butler, who had to sit out that series except for two pinch-hit at-bats, has been hot as well. Hosmer is hitting .360 over the past week with three doubles, one homer and eight RBI. Butler is 13 for his last 37 (.351) with four doubles and one homer. The Royals will need continued production from them against the Mariners because ...
ALEX GORDON COULD USE A DAY OFF
It's not going to happen, but it sure seems a good idea for skipper Ned Yost to give Gordon a day off to reboot himself mentally. Gordon's at-bats recently give the appearance of a player who is tired -- swinging at pitches out of the zone, numerous broken bats from getting jammed, missing fat pitches time after time, etc. Gordon is only 4 for his last 31 (.129). Even more scary -- and this is a topic for a later time -- is that since the end of last May, Gordon is hitting just .234. That is hard to imagine, considering how Gordon absolutely carried the Royals offensively for the first two months of 2013.
HERRERA SURVIVES APRIL
Watch the Royals Live pregame and postgame shows before and after every Kansas City Royals game on FOX Sports Kansas City.
I still get emails and tweets from fans who complain about right-hander Kelvin Herrera giving up the long ball too often. Apparently, it's hard to ditch a reputation. But the truth is, Herrera hasn't given up a homer since last July. Herrera now has gone 39 straight appearances without giving up a homer. And he has been homer-free in 54 of his last 55 appearances. For whatever reason, Herrera struggles with giving up the long ball early in the season. In 2012, his best season, he gave four homers in April, and then didn't allow another homer. Last year, he gave up five homers in April and three in May, and then allowed only one more. Apparently, as the weather heats up, so does Herrera. But the good sign this year is that Herrera made it through this April homer-free.
AOKI'S DEFENSIVE NUMBERS
Our eyes tell us that Nori Aoki is the weakest link defensively that the Royals have among the outfield regulars, and the numbers support that notion as well. Projecting for a full season of runs saved above average (baseball-reference.com), Aoki is a minus-36. Lorenzo Cain is a plus-38, Jarrod Dyson a plus-37 and Gordon a plus-41. By the way, our eyes are spot on regarding Justin Maxwell's defense as well -- he projects to be a minus-83. Whoa.
You can follow Jeffrey Flanagan on Twitter at @jflanagankc or email him at jeffreyflanagan6@gmail.com.
---