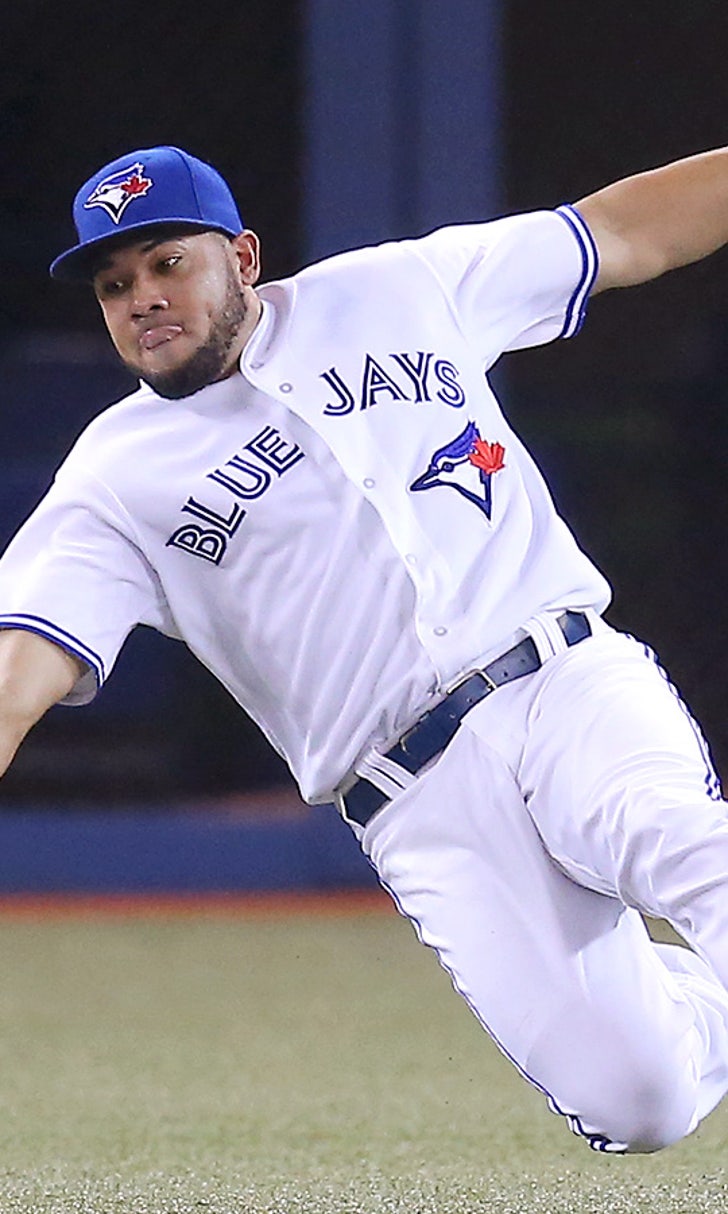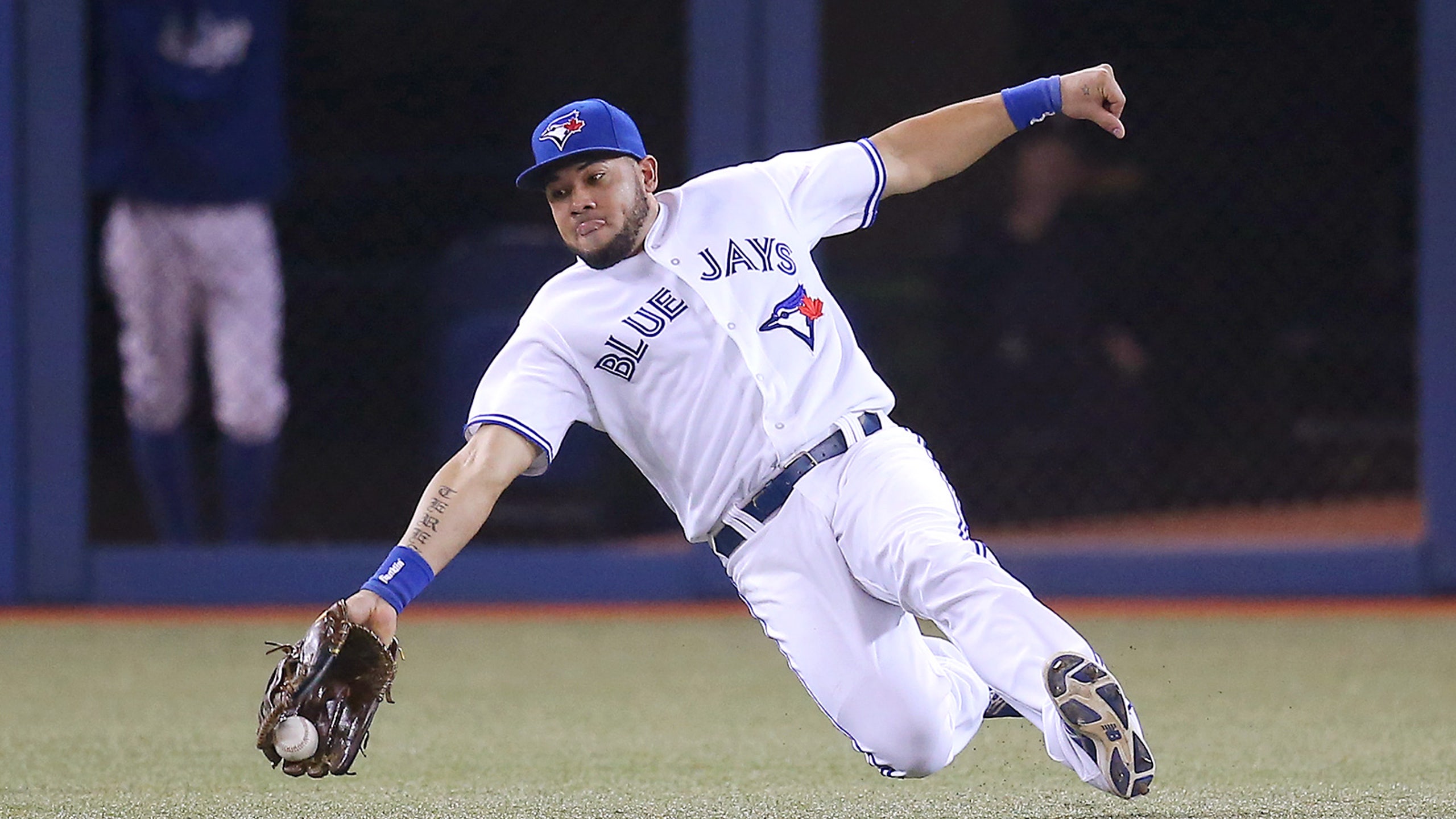 Flanny's Five: If Royals have the dough, Melky Cabrera is simplest RF fix
BY foxsports • December 8, 2014
KANSAS CITY, Mo. -- Royals owner David Glass said at last month's owners meeting that he was not alarmed that his team hadn't filled the holes in right field or at DH, or acquired a starting pitcher to replace James Shields.
Glass reminded reporters that sometimes even glaring needs aren't met until spring training.
Yet it seems likely that as the Winter Meetings kick off today in San Diego, general manager Dayton Moore will amp up his offseason search, at least to some degree, to improve his roster now.
With that in mind, here's what the Royals need to do and not do before Opening Day.
SIGN MELKY CABRERA
Moore probably has one financial bullet he can launch at a free agent, and using it on Cabrera makes the most sense. Cabrera won't be cheap -- $60-70 million -- but the truth is that the Royals don't have a reliable internal candidate to take the right-field job on a full-time basis, not now and not in the near future.
Cabrera had a career year with the Royals in 2011 (18 homers, 87 RBI, 20 steals, .809 OPS) and would represent an upgrade from Nori Aoki.
Cabrera isn't the greatest solution for the job, but he represents the simplest fix.
FIND OUT ABOUT PEGUERO
As he was last year, outfielder Carlos Peguero is out of options, so the Royals need to plop him on the 25-man roster or again risk the possibility of losing him, which seems more likely now after he popped 30 homers at Triple-A Omaha in 2014.
With Billy Butler gone, it makes sense to use Peguero as the primary DH against right-handers and the more hittable left-handers, then rotate the DH spot as a "leg-rest position" for such guys as Alex Gordon, Lorenzo Cain and Sal Perez.
Peguero could be a cheap power source, something a small-market team such as the Royals needs to fall into every once in a while.
TRADE FOR A STARTING PITCHER
Moore and his staff are pretty good at trading for pitching -- Shields, Wade Davis, Ervin Santana, Jeremy Guthrie -- and the feeling here is that's how Moore will fill the hole left by Shields.
Rather than bid on the open market, Moore can acquire a more controllable contract through a trade (Davis, for example) and keep the cost down.
Kyle Zimmer, Brandon Finnegan, Miguel Almonte and Sean Manaea -- the team's top pitching prospects -- will soon be internal options for the rotation, but not by the start of 2015. To buy time, Moore could deal one or two or three of his many middle-infield or catching prospects and land a decent No. 4 or No. 5 starter to go along with Yordano Ventura, Danny Duffy, Jason Vargas and Guthrie.
KEEP THE BULLPEN INTACT
Moore has said repeatedly over the last six weeks that he doesn't intend to break up his vaunted HDH trio of Kelvin Herrera, Wade Davis and Greg Holland -- a trio described as the "best weapon in baseball" by one rival executive recently.
And while other teams already have inquired with Moore about their trade possibilities, Moore would be wise to keep HDH in Kansas City. Moore's mantra has always been to never "weaken a strength" -- here's hoping he heeds those words with the HDH trio.
True, Luke Hochevar showed in 2013 he could be a valuable back-end bullpen guy, too, which may provide depth. But his value is not a certainty yet, not as he comes back from Tommy John surgery.
Even Moore admitted last week that "until a guy gets big-league hitters out again, you don't know how they will come back from surgery."
EXTEND MOORE
It should be clear to even Moore's harshest critics that he has this organization on the right path. The team just completed an amazing playoff run all the way to Game 7 of the World Series, has a solid nucleus of young players and still boasts a strong minor-league system.
Moore is signed through 2016, but at some point this season Glass should extend Moore's deal at least another two years, which could deter some other teams from trying to steal him.
You can follow Jeffrey Flanagan on Twitter at @jflanagankc or email him at jeffreyflanagan6@gmail.com.
---