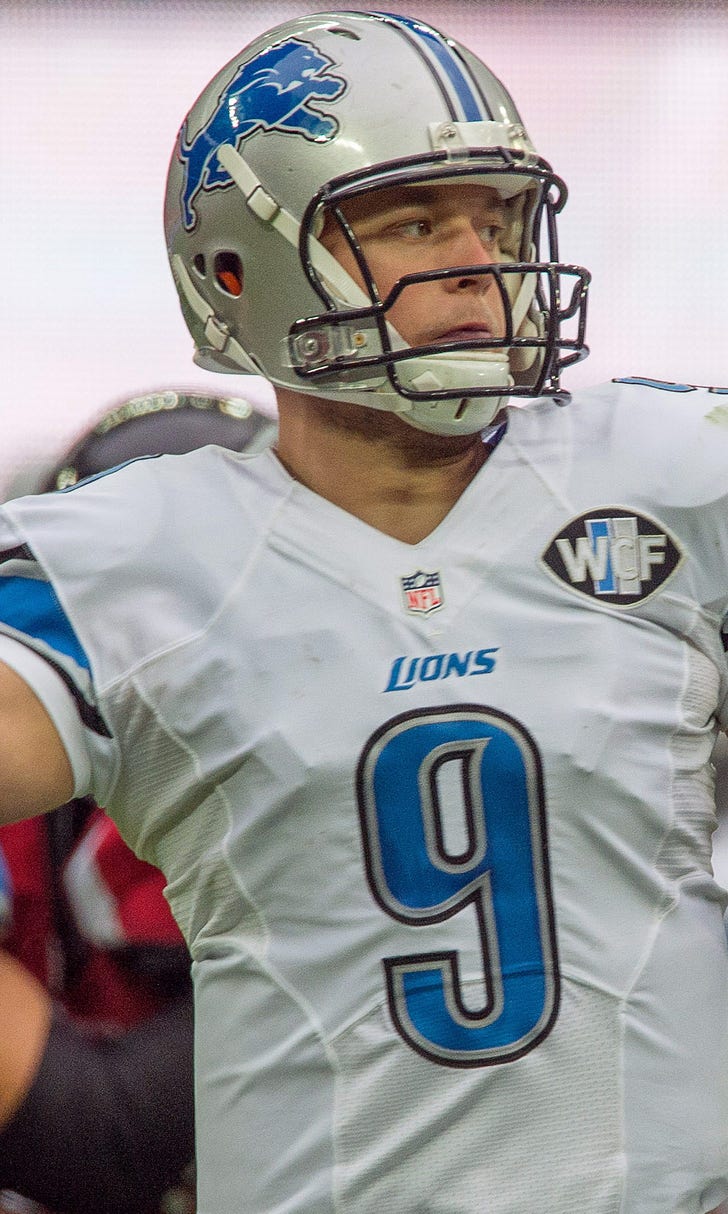 Five Takeaways from Week 12
BY foxsports • November 24, 2014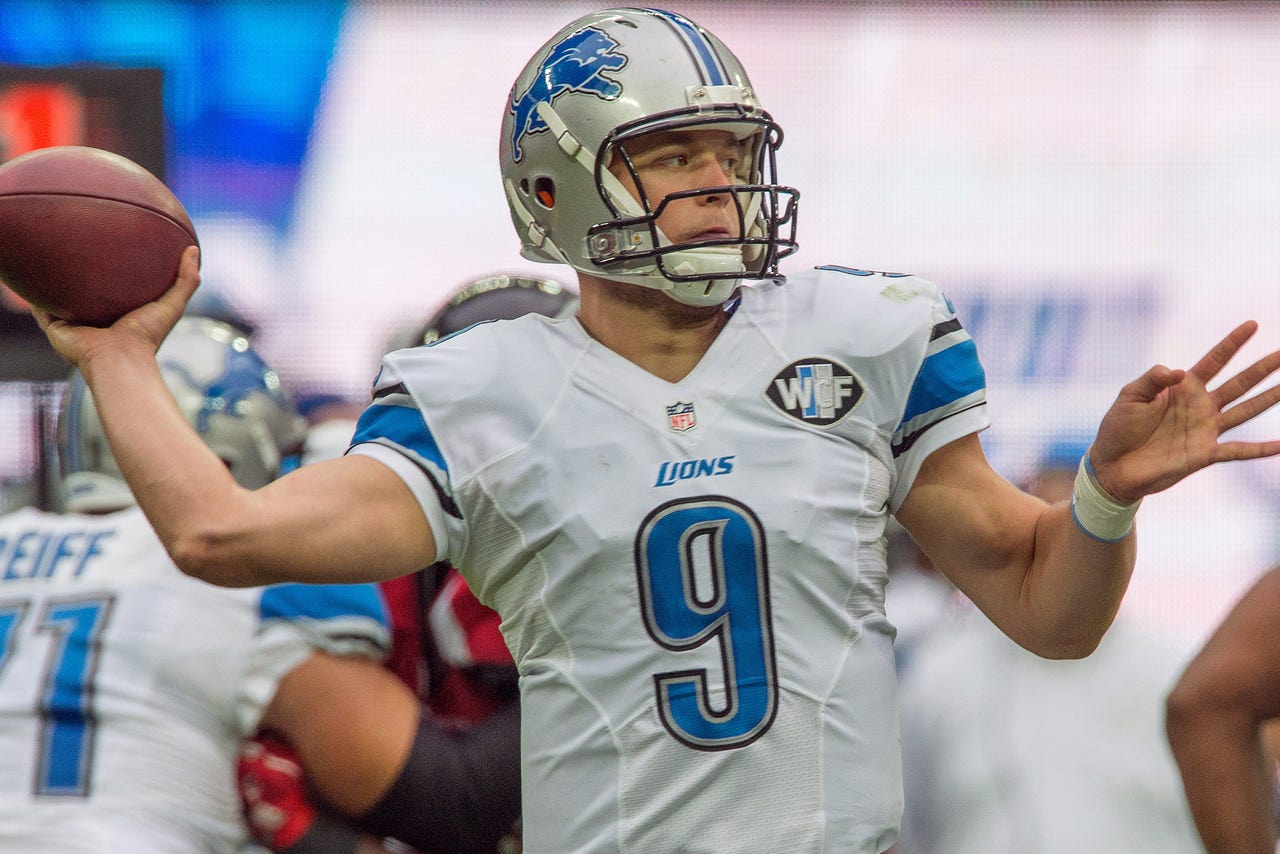 That Odell Beckham, Jr. grab was something, but I think we're showering our praise in the wrong direction. That dream play doesn't come true without Eli Manning's wayward throw. Coupled with David Tyree's Helmet Grab, Manning's inaccuracy has inadvertently led to the two greatest receptions in NFL history. Eli is the Timothy Dexter of the sports world.
This week's takeaways…
Jarvis Landry is owned in just 5.3 percent of FOXSports.com leagues
As in the rookie wideout who's hauled in 27 balls for 218 yards and four scores in the last four games. Just as important, Landry is quickly becoming Ryan Tannehill's favorite target, illustrated in 35 looks in his direction during that span.
Mike Wallace is technically the primary receiver in Miami, yet Landry has inserted himself as Option 1B in the passing game. Aside from a Week 15 bout with New England, the Dolphins' remaining schedule is fantasy friendly in terms of opponents (Minnesota, Baltimore and two meetings with the Jets) and weather (three of the final four games are in Miami). For those looking for an extra punch in the flex spot, Landry is your guy. By the way, how the heck did the LSU Tigers lose three games last year with Landry, Beckham, Jeremy Hill, Alfred Blue, Zach Mettenberger, James Wright and Ego Ferguson on the roster? The SEC's not that good.
Keep the faith with Matthew Stafford
Stafford has posted consecutive no-shows in the box scores (36-76, 447 yards, two interceptions), and is quickly establishing a reputation for falling short in big games. So why the conviction in the Detroit signal caller? The Lions' rest-of-season itinerary is a sham! The next time Motown takes on a winning club will be in Week 17. Better yet, Detroit gets to feast on Chicago's conference-worst defense twice, with Tampa's joke of a resistance thrown in for good measure. And if that doesn't wet your whistle, the next three contests will take place at Ford Field, an environment that's been kind to Stafford in 2014.
Calvin Johnson's return to full health is reason alone for Stafford to a retain top-10 standing at his position. Throw in the upcoming slate and his starting status is a no-brainer.
Darrelle Revis arrived late to practice, apologized and played in the ensuing game against the Bears earlier this fall. Jonas Gray does the same thing and watches Sunday's affair with the Lions from the sidelines, equating to a giant goose egg in the fantasy column for owners hoping to piggyback off Gray's Week 11 performance. Just the thought of roto owners cursing his name probably made the Hoodie smile. That guy is the worst.
Stock up on Houston assets for your playoff run
If you thought the Lions' schedule was laughable, get a load of this nonsense: TWO dates with the 1-9 Jaguars, a matchup with the 2-9 Titans and a Week 16 game against the Ravens at home, which sounds threatening until you realize Joe Flacco is 25-28 on the road (versus a 43-10 career mark in Baltimore). This walk in the park means owners should invest heavily in any and all Texans, including the aforementioned Blue, Garrett Graham, the Houston defense and, yes, the Ryan Fitzpatrick/Tom Savage combo. DeAndre Hopkins already owns starting consideration to his own merit, so continue to roll him out. Andre Johnson has finally shown his age, so I understand the apprehension in riding with him, and obviously Arian Foster's health will need to be monitored. Even with such parameters, if that duo suits up, it's enough to gain entrance into your lineup.
The Devante Adams Hype has proven premature
My man John Halpin was the conductor on this train; alas, the Adams Express has fallen off the tracks. (Don't worry; John seems to be in good spirits.)
During Green Bay's offensive onslaught as of late, Adams has mostly watched the fireworks display from afar, hauling in just four catches for 33 yards in the past three weeks. Worse, he received only eight targets in this span.
Historically, NFL scoring hits a wall during this point of the calendar, and because of the Packers' high-octane attack, I could see why some will be patient with Adams. Additionally, the Falcons' weak secondary could provide a bounce-back platform this week. Unfortunately, Adams isn't seeing enough love as the fourth option to justify this risk. In all formats, feel free to send Adams packing.
Drop ALL Tampa backs from your roster
I've often said that, like baseball closers, 90 percent of a running back's value is derived from opportunities. Keeping that sentiment in mind, the Buccaneers' cluster of a backfield has established itself as a fantasy albatross. As a unit, Tampa is averaging just 84 yards per game and has found the end zone a mere four times. Part of this is due to Doug Martin's injuries, Charles Sims' greenness and Bobby Rainey's, um, "prowess," although an argument could be made that DeMarco Murray wouldn't muster much behind this Tampa offensive line. Whatever the case may be, this trio will continue to divide touches, encumbering their individual output. Even in deeper leagues, don't waste your time with the Bucs.
Joel Beall is a writer for FOXSports.com and WhatIfSports.com, and is the host of the Fast Break on FOX podcast. He lives with a Golden Tee machine and a jump shot that's broken. Reach Joel on Twitter @JoelMBeall
---