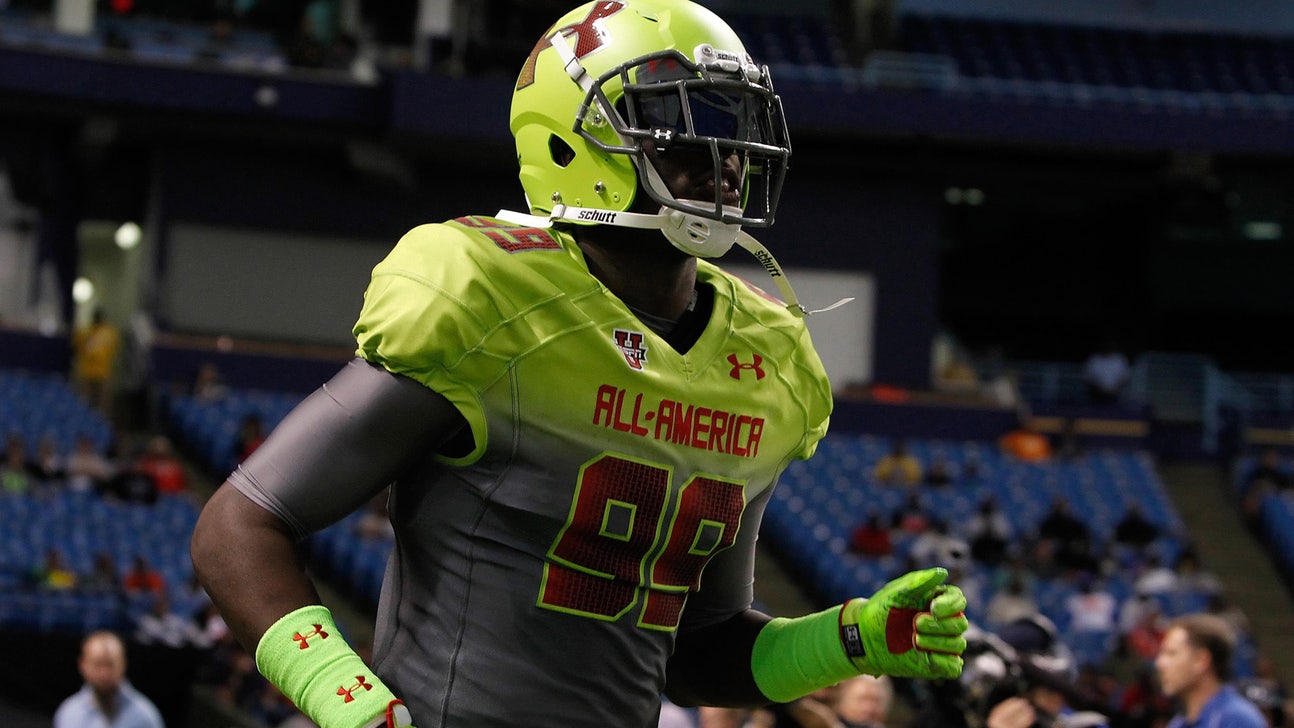 Five Florida recruits to watch on National Signing Day
Published
Jan. 29, 2014 11:07 a.m. ET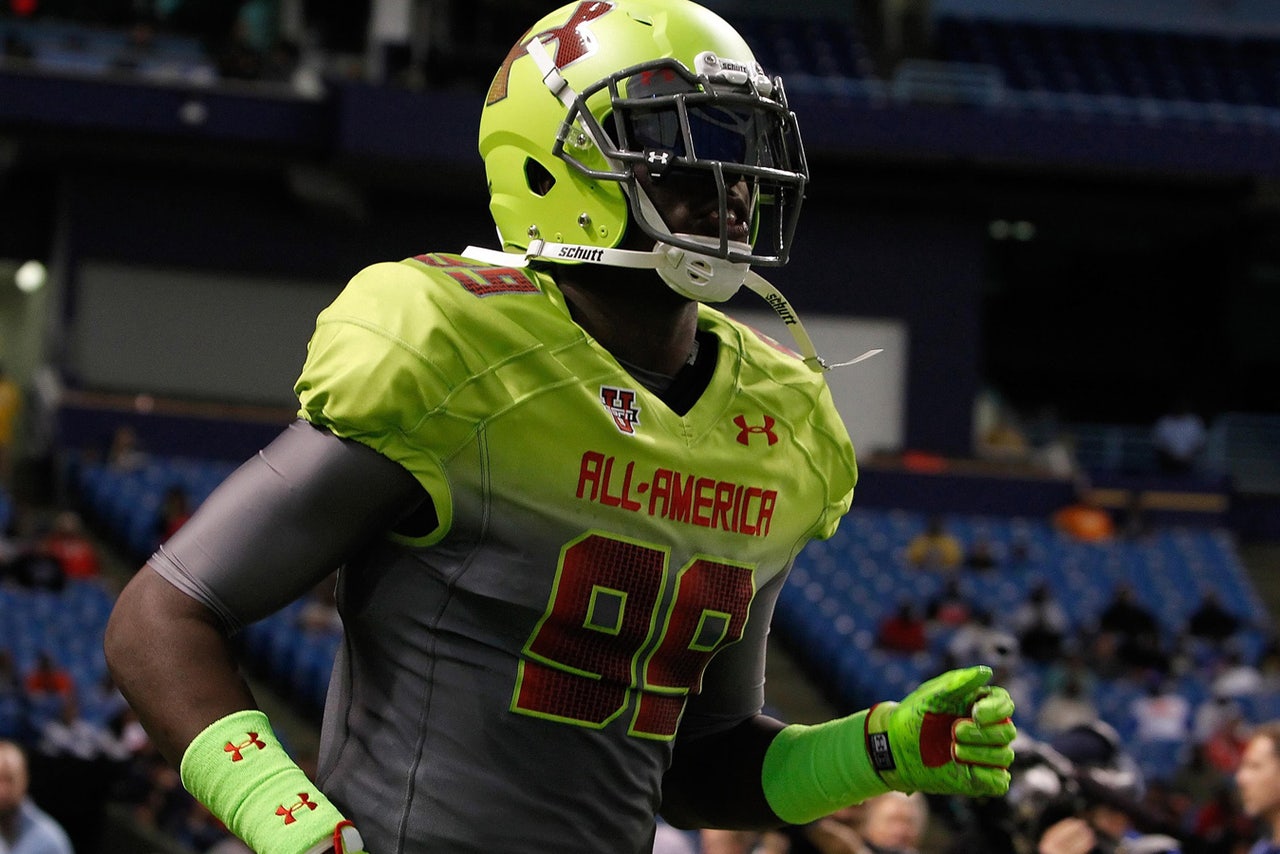 With so many players committing early, and a small portion of those enrolling in January, there isn'€™t as much drama on National Signing Day as there once was.
But a number of recruits each year leave coaches and fans guessing and announce their decisions on NSD. And that indecision leaves fans of schools involved glued to twitter and message boards as they try to find out which school a player is leaning toward attending.
With a week to go until student-athletes can officially fax in their letters of intent on Feb. 6, here'€™s a look at five recruits from Florida that haven'€™t announced their intentions yet:
DE Chad Thomas (Miami Booker T. Washington): The 6-foot-5, 240-pound Thomas is an exceptional pass rusher, a player with speed and power that is a handful for offensive tackles. The Scout.com five-star could make many Hurricanes fans happy if he stays home. But he's also considering Florida State and Alabama.
WR Ermon Lane (Homestead Senior): Arguably the biggest playmaker available, the 6-foot-3, 200-pound Lane is a fast, physical, sure-handed receiver. A Scout.com five-star prospect, Lane was once a Florida commitment but appears to be leaning toward Florida State.
DT Travonte Valentine (Hialeah Champagnat): Valentine is an athletic, physical prospect who is 6-foot-4, 295 pounds and athletic. The Scout.com four-star player is weighing a number of schools but appears to have narrowed his choices to Miami and LSU.
QB Treon Harris (Miami Booker T. Washington): Harris is a talented athlete, the only question is where he will play. Washington could have a future in college at quarterback, wide receiver or defensive back. He's fast, elusive and a playmaker, so the offensive side of the ball may be the best option. The Scout.com four-star player had been leaning toward Florida State, but he is reportedly considering Florida and Miami.
WR J.C. Jackson (Immokalee): With 4.4 speed, the 5-11 Jackson could play receiver or cornerback in college. The Scout.com four-star prospect is leaning toward Florida, but also considering Miami, Florida State and Georgia.
You can follow Bob Ferrante on Twitter @bobferrante or email him at bobferrante17@gmail.com.
---