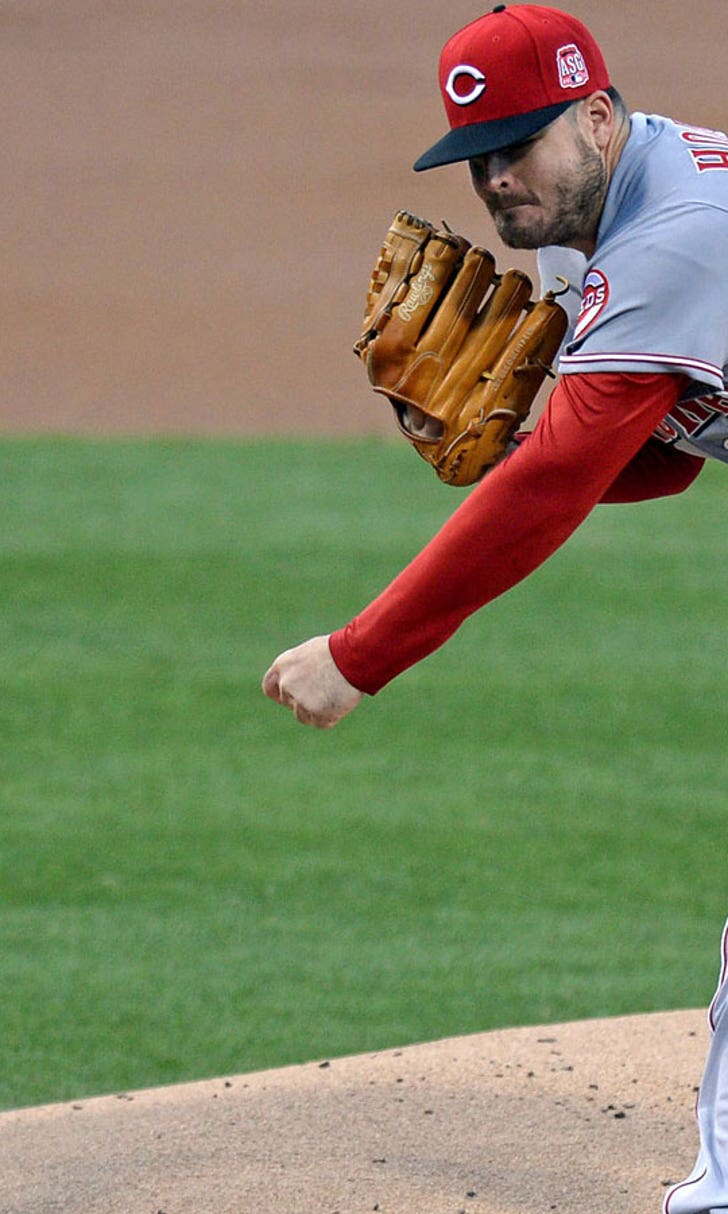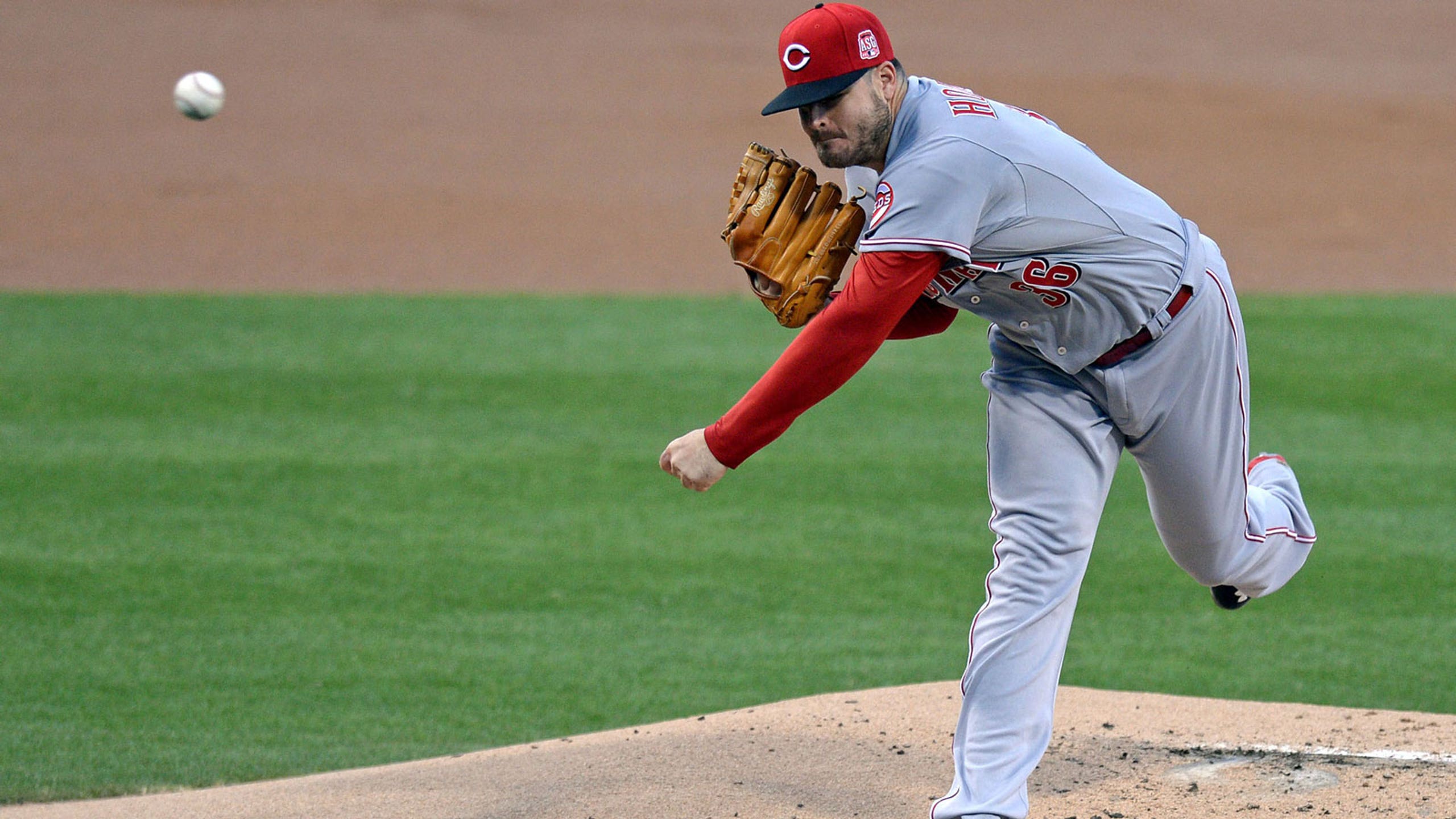 First pitch key to success for Holmberg
BY foxsports • August 21, 2015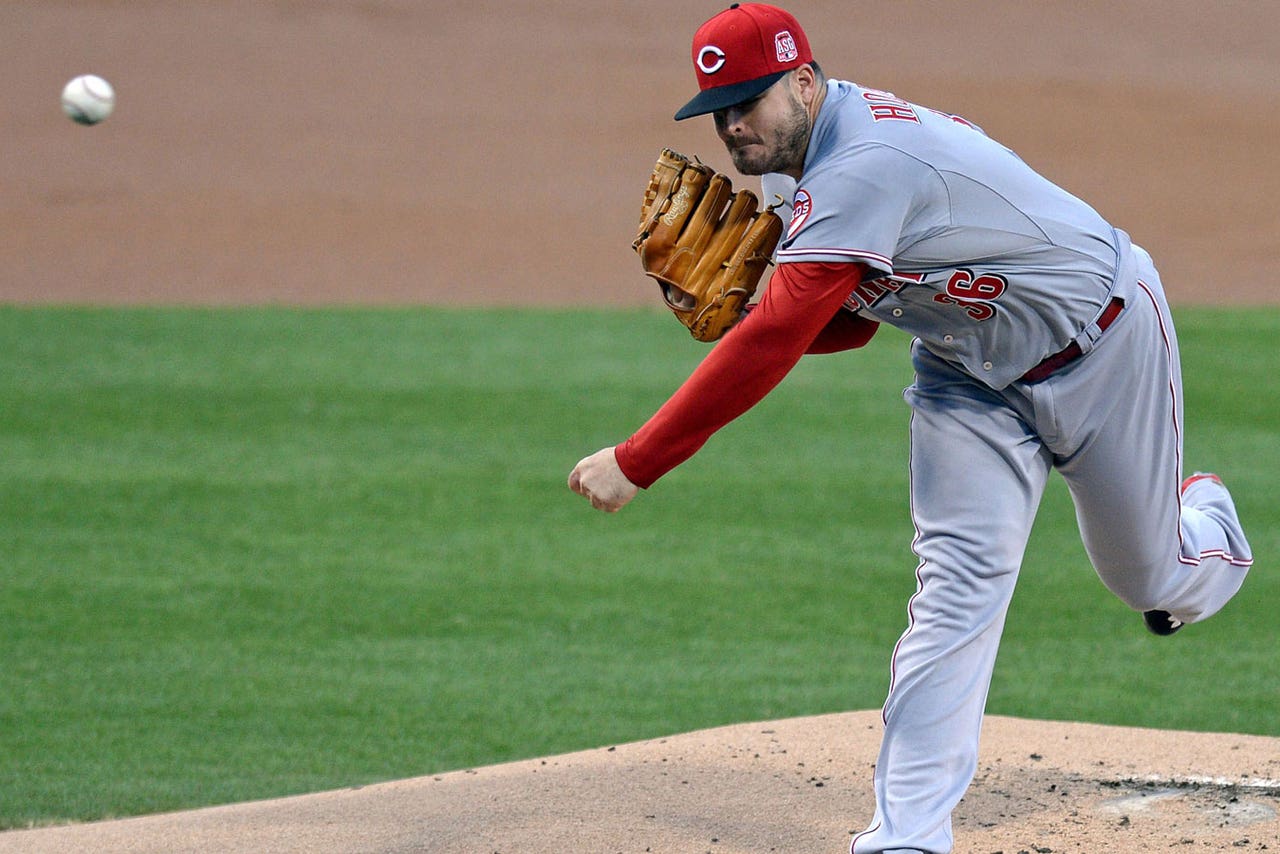 David Holmberg didn't have a long history with the Arizona Diamondbacks, but the left-hander hopes a meeting with his former team will help him quickly forget about the worst start of his brief major league career.
Holmberg and the reeling Reds will try to snap out of their funks Friday night as this four-game series continues at Great American Ball Park.
Holmberg made his MLB debut with the Diamondbacks in 2013, lasting just 3 2-3 innings in his only appearance. He was traded to the Reds in a three-team deal that winter and has seen mixed results in nine starts since.
The former second-round pick of the White Sox was called up in late July to join the Reds' rotation, and he compiled a 1-1 record and 3.06 ERA through three starts. But Holmberg (1-2, 5.95 ERA) veered off course Saturday, yielding seven runs on five hits - three homers - and four walks to the Dodgers in two-plus innings of an 8-3 loss.
"I was not getting ahead of guys," Holmberg told MLB's official website. "I wasn't throwing a lot of strikes. I wasn't throwing a lot of quality pitches. That's not (how) you get guys out."
The fourth straight lefty starter the Diamondbacks will face isn't kidding. When Holmberg starts an at-bat with a strike, batters are 4 for 32 with four walks. If his first pitch is out of the zone, they're 12 for 32 with nine walks.
The Reds (51-68) have dropped six straight behind their all-rookie rotation, with Thursday's 5-4 loss their third one-run defeat in four games. The final run of a 4-0 lead disappeared on A.J. Pollock's two-out, two-run single in the eighth inning.
The flip side was a series-opening win after dropping four of six to begin this trip for the Diamondbacks (59-61), whose offense broke out for 13 hits and all five runs in the final five innings.
Pollock finished 4 for 5 with three RBIs. The center fielder has hit .454 during a nine-game hitting streak against the Reds.
"The bats were a little stale at the start, but as the game went on, the quality of our at-bats got better," said Pollock, who is hitting .387 since July 29.
The Diamondbacks, who took two of three against the Reds earlier this month, will give the ball to Rubby De La Rosa.
The right-hander's ERA was over 5.00 at the All-Star break, but he's gone 4-0 with a 2.54 ERA in six starts since after holding Atlanta to a run over seven in Sunday's 2-1, 10-inning loss.
De La Rosa (10-5, 4.40 ERA) will face a different-looking Cincinnati lineup. Left fielder Marlon Byrd was traded to the Giants on Thursday for minor league pitcher Stephen Johnson.
General manager Walt Jocketty said before Thursday's game that Brennan Boesch and Jason Bourgeois will earn the bulk of the playing time in left field until Billy Hamilton (shoulder) comes off the disabled list. Bourgeois played center field and went 2 for 4 with a triple on Thursday.
Cincinnati hopes to have second baseman Brandon Phillips back after he left Wednesday's 4-3 loss to the Royals with inflammation in his right biceps tendon. Phillips was available off the bench Thursday.
Diamondbacks left fielder David Peralta went 7 for 11 with three RBIs against the Reds earlier this month, including a 5-for-5 day in Arizona's 4-3 win on Aug. 9. He hasn't started the last two days against the lefties the Diamondbacks have faced after going 0 for 6 in Pittsburgh on Tuesday.
---
---