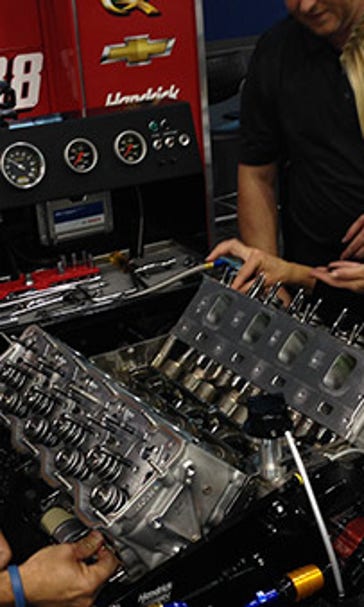 Fired Up: Media Members Battle In Engine Building Competition
BY foxsports • October 16, 2013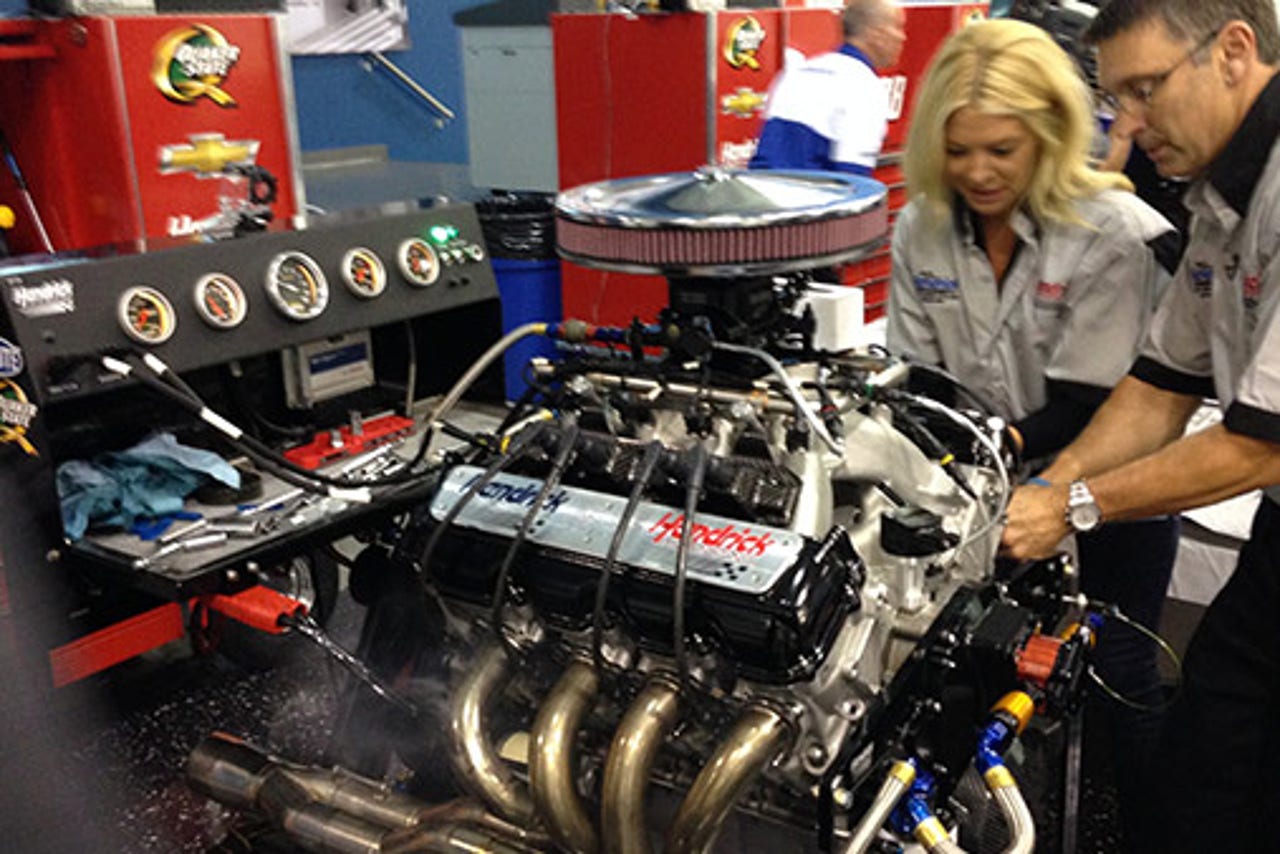 It's a big week at the Hendrick Motorsports campus in Concord, N.C., and not just because Talladega is coming up.
In addition to his NASCAR Sprint Cup team, Rick Hendrick owns 87 automobile dealerships in his Hendrick Automotive Group. This week, 12 Hendrick Automotive Group master technicians are paired with a like number of Hendrick Motorsports engine techs in a two-day contest known as the Randy Dorton Hendrick Engine Builder Showdown.
Dorton was the chief engine builder for Hendrick from 1984, when he owned Competition Engines, until his death in 2004. In addition to building powerful engines, Dorton was credited with creating a strong department and a talented team around him.
The rules are simple: The teams are set in a bracket-style format, with two teams going against each other at a time. Each team must build a NASCAR R07.2 Chevrolet Sprint Cup engine from scratch. The first team to build their engine, start it and keep it running for one minute wins and advances to the next round. These are the real deal, detuned only slightly from the 830 horsepower that the Hendrick race engines make.
Last year's winning team, Corey Perin of East Bay BMW/East Bay MINI in Northern California and Kevin Moler of Hendrick Motorsports, built their engine in 27 minutes and 46 seconds. Hendrick officials said the all-time record is less than 17 minutes, a truly mind-boggling number.
The engine builders in the competition are the best of the best: Only 12 employees from the 126-person Hendrick Motorsports engine department are selected to participate, while the Hendrick Automotive Group master technicians were chosen from a group of more than 100 who applied.
Tuesday night at the Hendrick campus, there was a new twist: For the first time, Hendrick invited eight media members to participate in two teams of four. And while the media types certainly don't have the technical ability of the engine techs, they put on a spirited competition.
The winning team - Matt Clark  and Tom Jensen of FOX Sports, Kelli Bartik of WCCB in Charlotte and Kyle Rickey of MRN - fired up their engine in 44 minutes and 53 seconds, just nine seconds ahead of the runner-up squad, which featured Kaitlyn Vincie of FOX Sports, Steve Post of MRN, Morgan Fogarty of WCCB and Alan Cavanna of NASCAR.com.
Here's the actual winning moment:
It was a spirited battle, with intense competition and a fair amount of trash talking, just like in real racing. Thanks to Hendrick Motorsports, Hendrick Automotive Group Manager of Communications Kendra Jacobs, Hendrick Director of Engine Operations Jeff Andrews and the coaches who helped make this happen.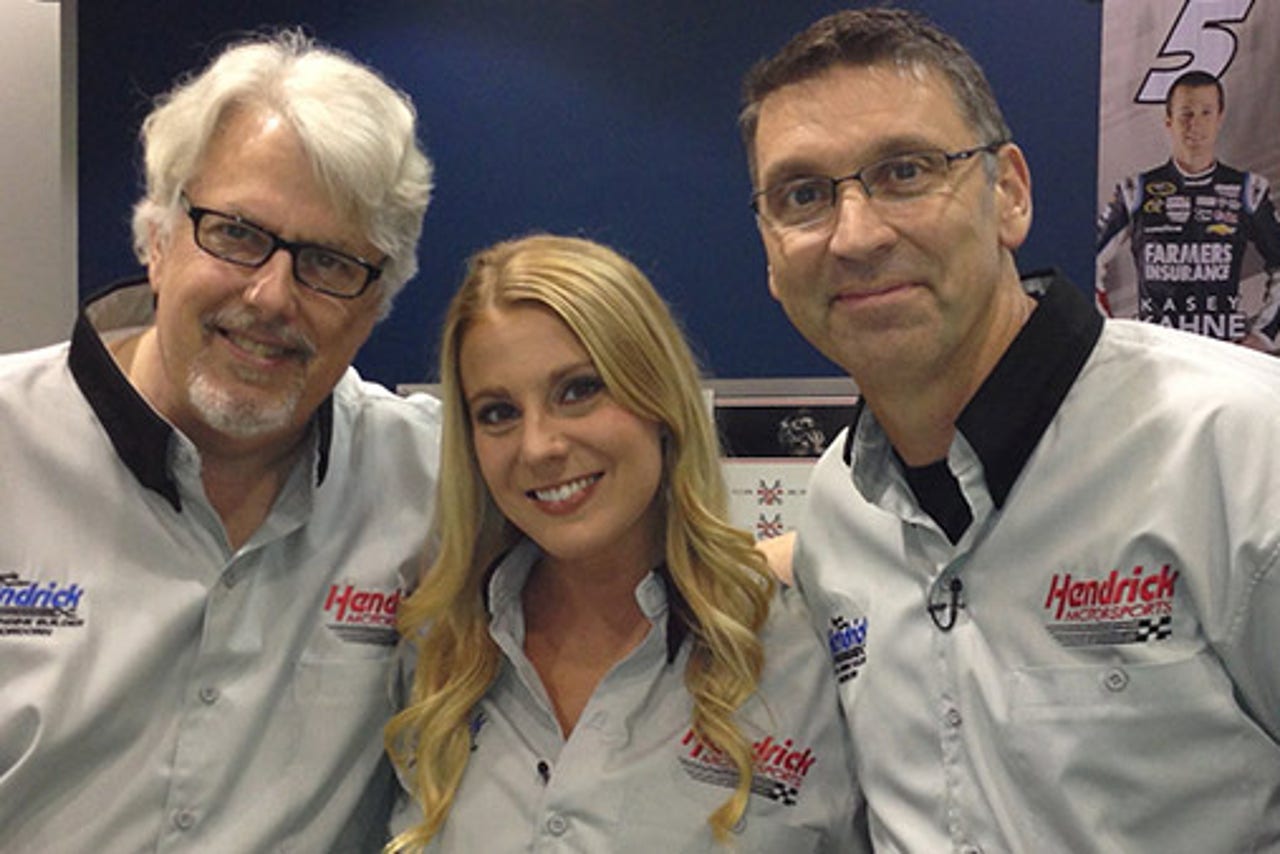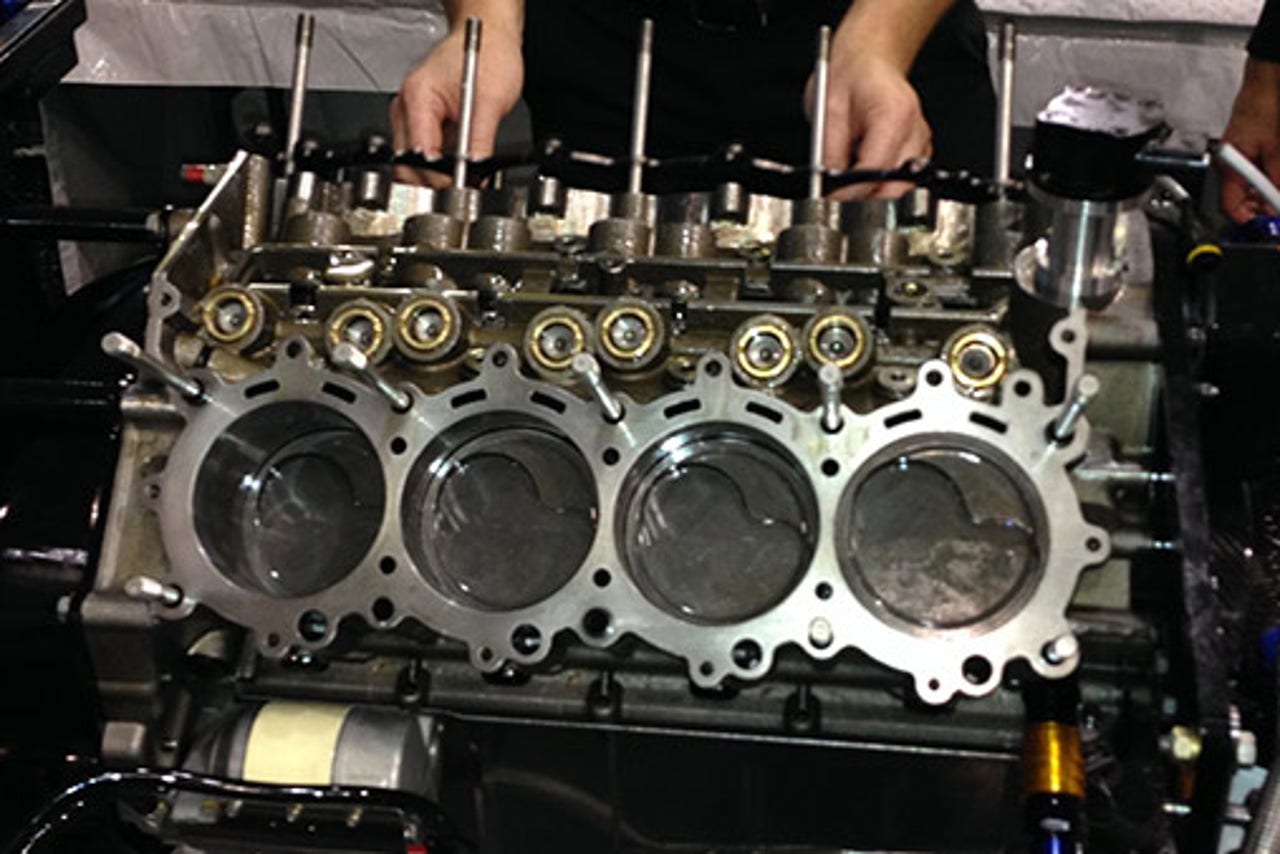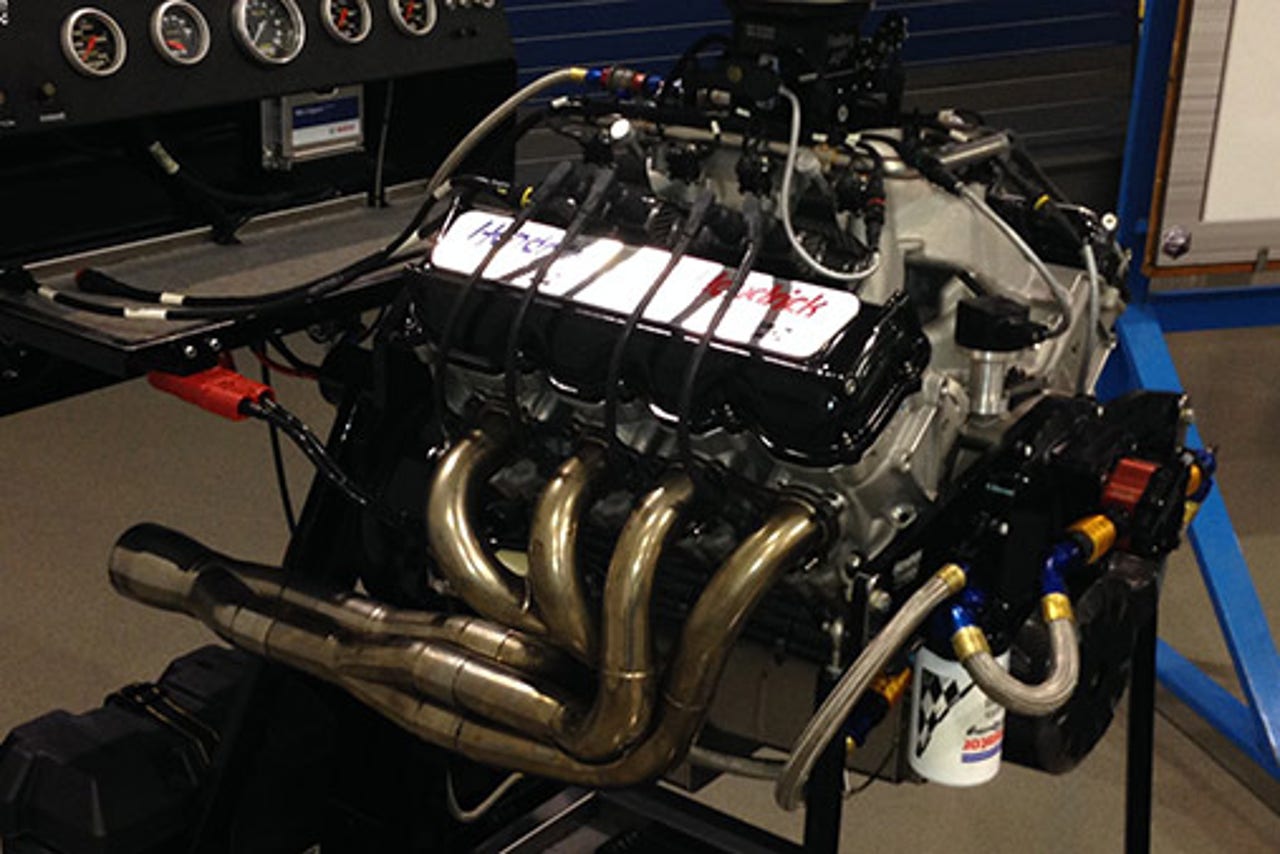 ---