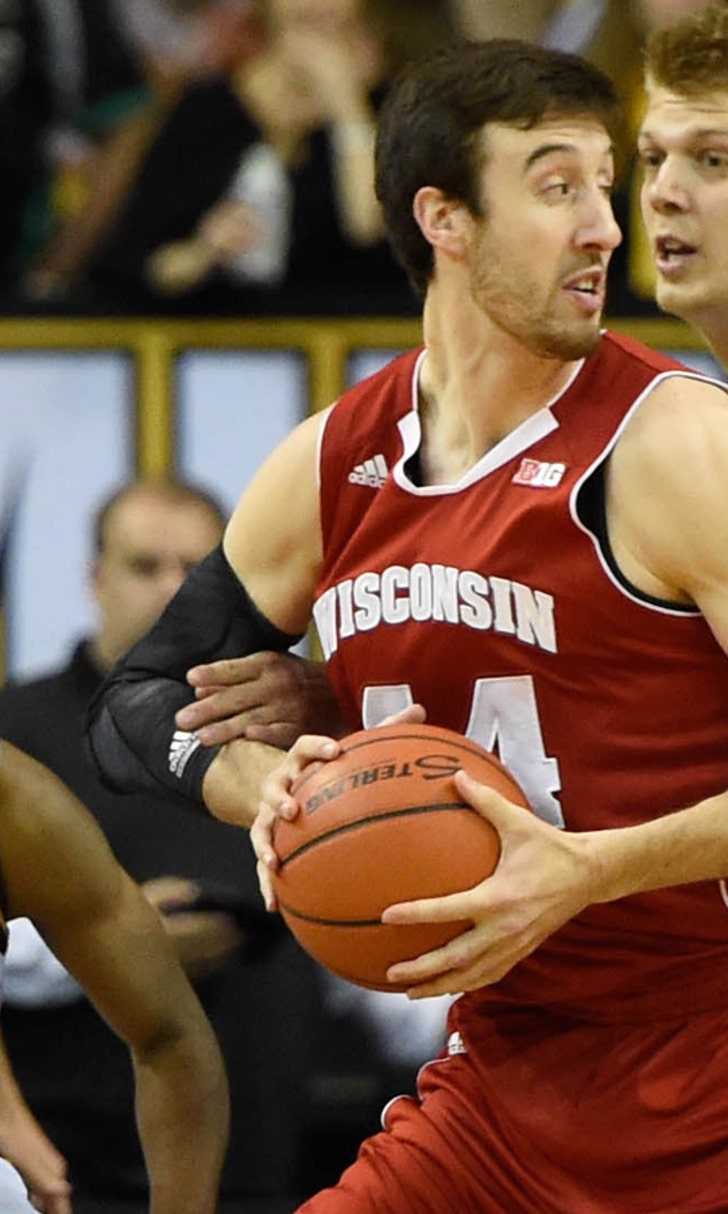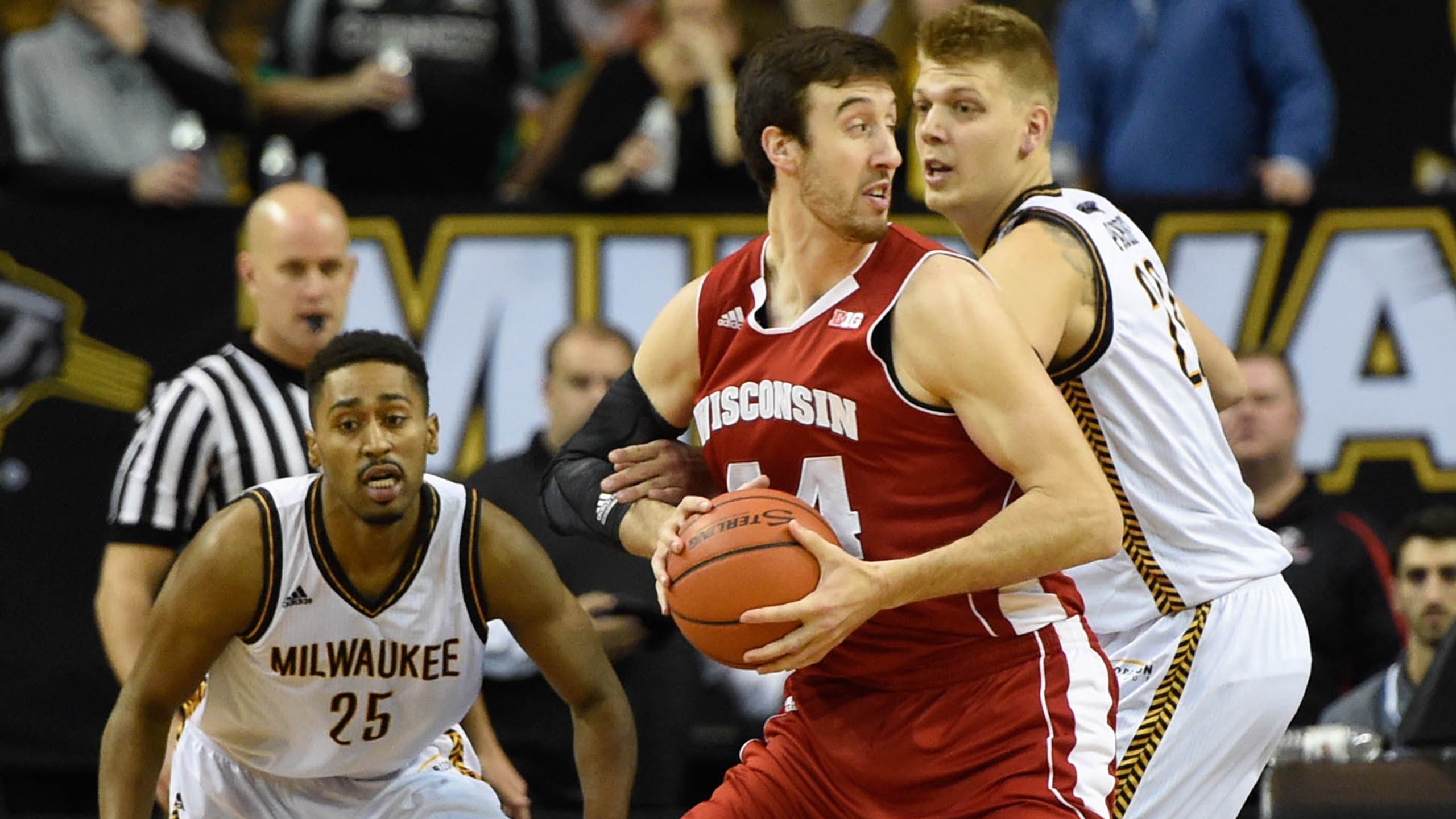 Fifth-ranked Wisconsin routs UW-Milwaukee
BY foxsports • December 10, 2014
MILWAUKEE -- The basketball bonds between Bo Ryan and Rob Jeter go back a long way, but the fifth-ranked Wisconsin Badgers showed no mercy for their head coach's protege.
Frank Kaminsky scored 18 points and Sam Dekker added 17 as Ryan's Badgers continued their dominance over in-state rival Wisconsin-Milwaukee and his former assistant with an easy 93-54 victory on Wednesday night.
"I just want coach to know that the lessons I learned are being passed on to my team," said Milwaukee coach Jeter, who played for Ryan and was his assistant with three different teams. "I don't know if you saw that tonight."
The Badgers (9-1) extended their winning streak over the Panthers to 22 consecutive games and their series lead to 31-1, completing a five-day Milwaukee sweep. Wisconsin defeated Marquette 49-38 on Saturday.
"It was nice to see the ball go through the net," said Ryan, who is 14-0 against Milwaukee. "We made some shots today that we were not hitting Saturday. Good ball movement, I thought our guys really shared the ball well."
Matt Tiby with 17 points was the only player in double figures for the Panthers, whose lone victory in the series was 77-72 at Madison on Dec. 12, 1992.
Nigel Hayes added 13 points and Bronson Koenig added 10 for Wisconsin, which shot a season-high 60.9 percent from the field.
"We know we can shoot," said Kaminsky. "We didn't shoot well against Marquette. We came out here and shot the lights out."
Wisconsin took command early as Dekker had 15 first-half points and Kaminsky added 12, combining to outscore the Panthers as the Badgers methodically opened a 45-24 halftime lead.
The Badgers scored the first eight points of the game as Milwaukee missed its first five shots. The Panthers made a brief run to pull within 8-7, but Wisconsin answered with a 10-2 run, taking an 18-9 lead on Josh Gasser's drive with 10:48 left in the half.
Led by the 7-foot Kaminsky and 6-9 Dekker, the Badgers went inside throughout the first half, holding a 24-6 advantage in the paint. The Panthers (4-6) also hurt themselves with six first-half turnovers, which Wisconsin converted into eight points.
"You just got to pick your spots when you see openings to attack and be aggressive," said Dekker, who has been slowed while recovering from a sprained ankle. "One thing I need to get back to doing is playing my game and being aggressive again. My teammates put me in a good position to score and it kind of got us going."
Midway through the second half, the Badgers hit eight consecutive shots to key a 17-3 run that pushed the lead to 71-36.
"I really felt for (Jeter) in that second half when things just weren't going right," said Ryan.
Wisconsin finished with a 46-18 advantage inside and scored 22 points off Milwaukee's 14 turnovers. Ten players scored for the Badgers, who also got 31 points from their bench.
"Tonight, every mistake we made, they capitalized on," said Jeter. "That's what the Badgers do. And then when they're making shots on top of it . I don't know the last time I've seen a Badger team score 93 points, and I was on the sideline a few of those"
Milwaukee has not beaten a ranked opponent since defeating then-No. 21 Butler 63-60 on Feb. 18, 2009. The Panthers are now 10-49 against Big Ten opponents, with seven of those victories coming against Northwestern.
---