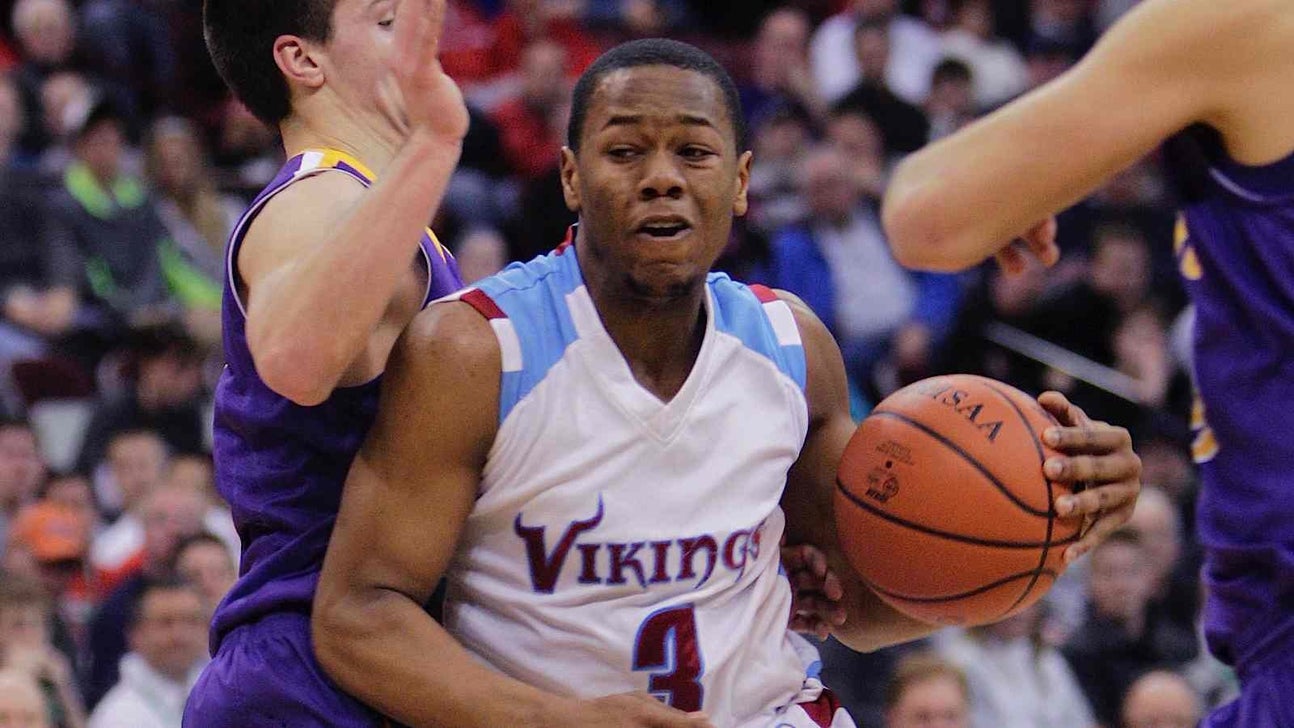 Field set for OHSAA boys' basketball state tournament
Published
Mar. 16, 2014 2:37 p.m. ET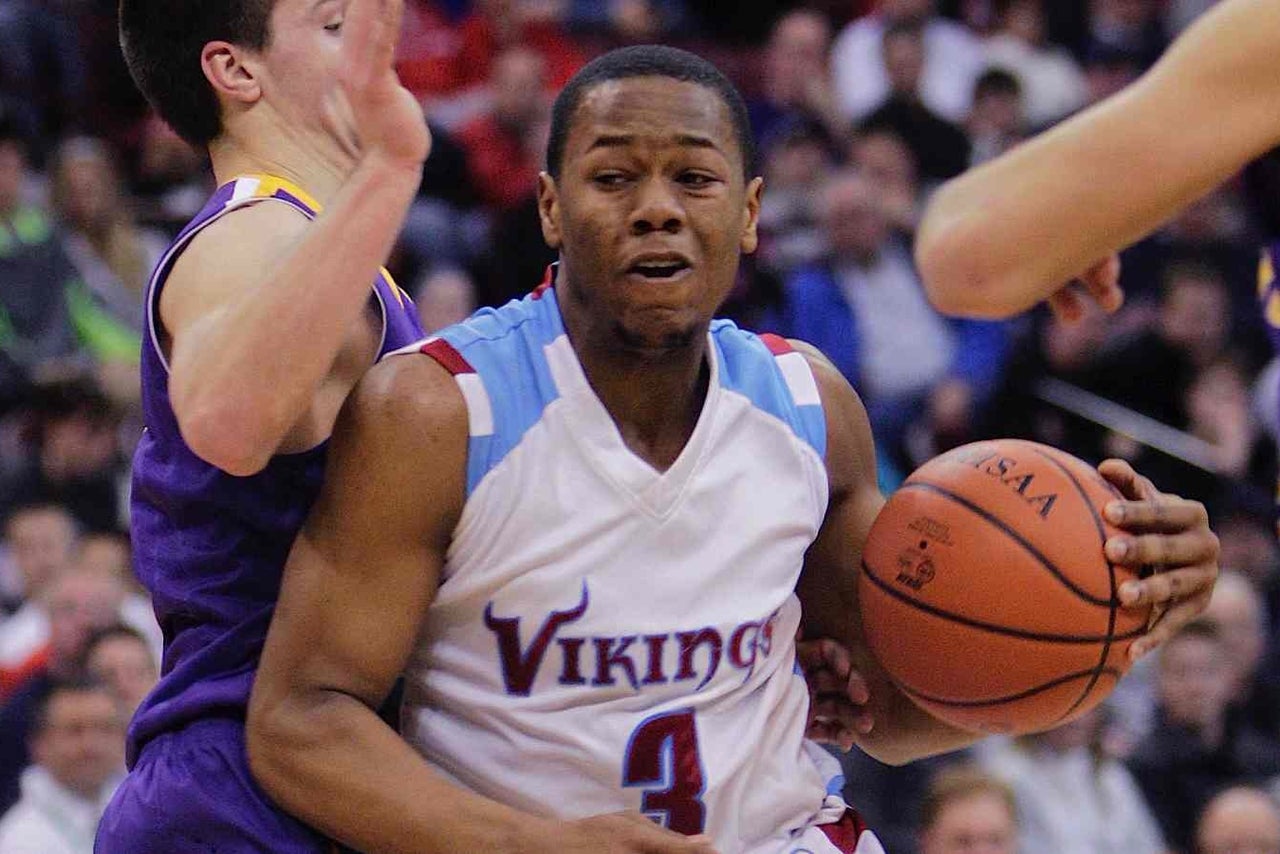 The field for the 92nd Ohio High School Athletics Association boys' basketball state tournament is set with 16 teams representing four different regions of the state.
Only one of the teams to top any of the divisions in the final Associated Press poll made it to Columbus -- Convoy Crestview. The undefeated Knights will take on second-ranked New Madison Tri-Village (26-1) in a Division IV semifinal Thursday night after Louisville St. Thomas Aguinas (17-11) clashes with fourth-ranked Canal Winchester Harvest Prep (26-1) in the other semifinal.
In Division II, Columbus Bishop Watterson is back after making its first appearance last year, and the Eagles will find a familiar opponent in perennial power Akron St. Vincent-St. Mary. The Fighting Irish were denied their record-tying seventh title last season when Bishop Watterson topped them 55-52 in the Division II title game. The winner of the rematch will face No. 2 Norwalk (27-1) or Dayton Thurgood Marshall.
Cleveland Villa Angela-St. Joseph is in the state tournament for the 13th time and will be looking for their sixth championship. The Vikings also have an opportunity to become the first school to win a title in every division. They beat Leipsic 87-63 in the Division IV title game last season and will take on Columbus Bishop Ready in a Division III semifinal Friday morning.
Fifth-ranked St. Bernard Roger Bacon will take on No. 7 Lima Central Catholic in the other D-III semifinal at 2 p.m. Friday. Roger Bacon returns to the state tournament for the first time since a 2002 championship game upset of a St. Vincent-St. Mary team featuring a junior named LeBron James.
The Division I tournament has been tough on favorites so far as only two of the state's top five made it to Columbus. Fifth-ranked Trotwood-Madision staged a huge rally to stun No. 1 Cincinnati Moeller in the Southwest Regional final, and the 25-2 Rams will take on 26-1 Upper Arlington Friday night after No. 3 Lakewood St. Edward faces fellow Northeast Ohio representative Cleveland East Technical.
East Tech made the state final four for the first time since 1972, when the Scarabs (24-3) made it 10 times in a 17-year span.
Upper Arlington, which will have the shortest trip to the tournament at Ohio State's Value City Arena, can be forgiven if they have no sympathy for East Tech's wait, though. The Golden Bears last advanced to this stage in 1939.
As far as individual players, the tournament includes two of the top sophomores in the state in 6-5 forward V.J. King of SV-SM and 6-9 center Derek Funderburk of St. Edward. VA-SJ's Carlton Bragg, a 6-9 forward, is one of two Scout.com five-star juniors in Ohio, joining Frankling guard Luke Kennard.
SportsTime Ohio will broadcast all four state championship games Saturday, and our Zac Jackson will be on site providing coverage every day.
Follow on Twitter @marcushartman
---