Feud Of The Week: Down & Dirty Eldora Speedway Edition
BY foxsports • July 25, 2013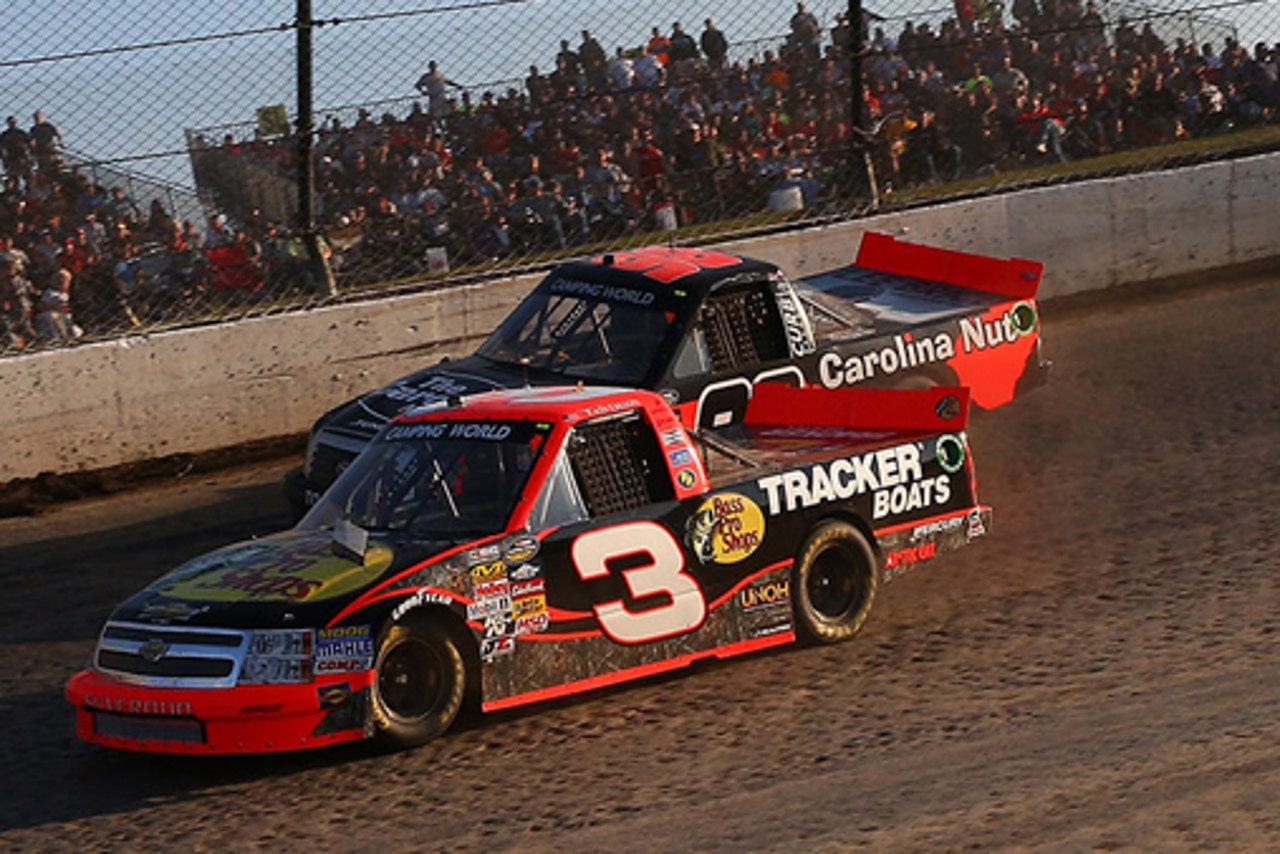 It's safe to say Ty Dillon is probably off Johnny Sauter's Christmas card list after the two had a coming together in Wednesday night's Mudsummer Classic NASCAR Camping World Truck Series race at Eldora Speedway, which was won by Ty's big brother, Austin.
On the last lap of the fifth and final 8-lap heat race at Eldora, Sauter was in third place going into Turn 1, when Dillon got underneath him. Dillon's truck drifted up the hill and into Sauter, who went into the wall. Dillon took third place behind Jeb Burton and Ryan Newman, while Sauter was left fuming.
"It's just, uh, whatever," said a visibly irked Sauter. "I don't know. It's whatever, dude. ... I guess that's how you do it. We'll keep that in the memory bank. Might not be here, but maybe down the road."
"It's dirt racing and it's a slick track," said Dillon. "...I thought I had him cleared, but I didn't and got into him a little bit. I didn't trash either of our trucks too bad."
As for a neutral observer, NASCAR Sprint Cup regular Clint Bowyer said it was just one of them racin' deals.
"Welcome to dirt racing, boys," said Bowyer, who cut his teeth racing dirt tracks in the Midwest and still owns a dirt late-model team. 
---