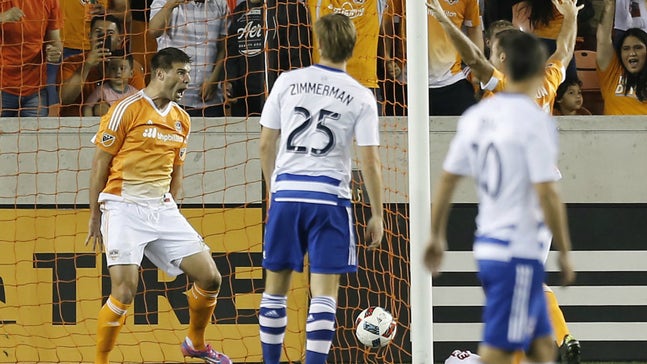 FC Dallas passed the ball calmly into their net for a hilarious own goal
Published
Mar. 12, 2016 9:10 p.m. ET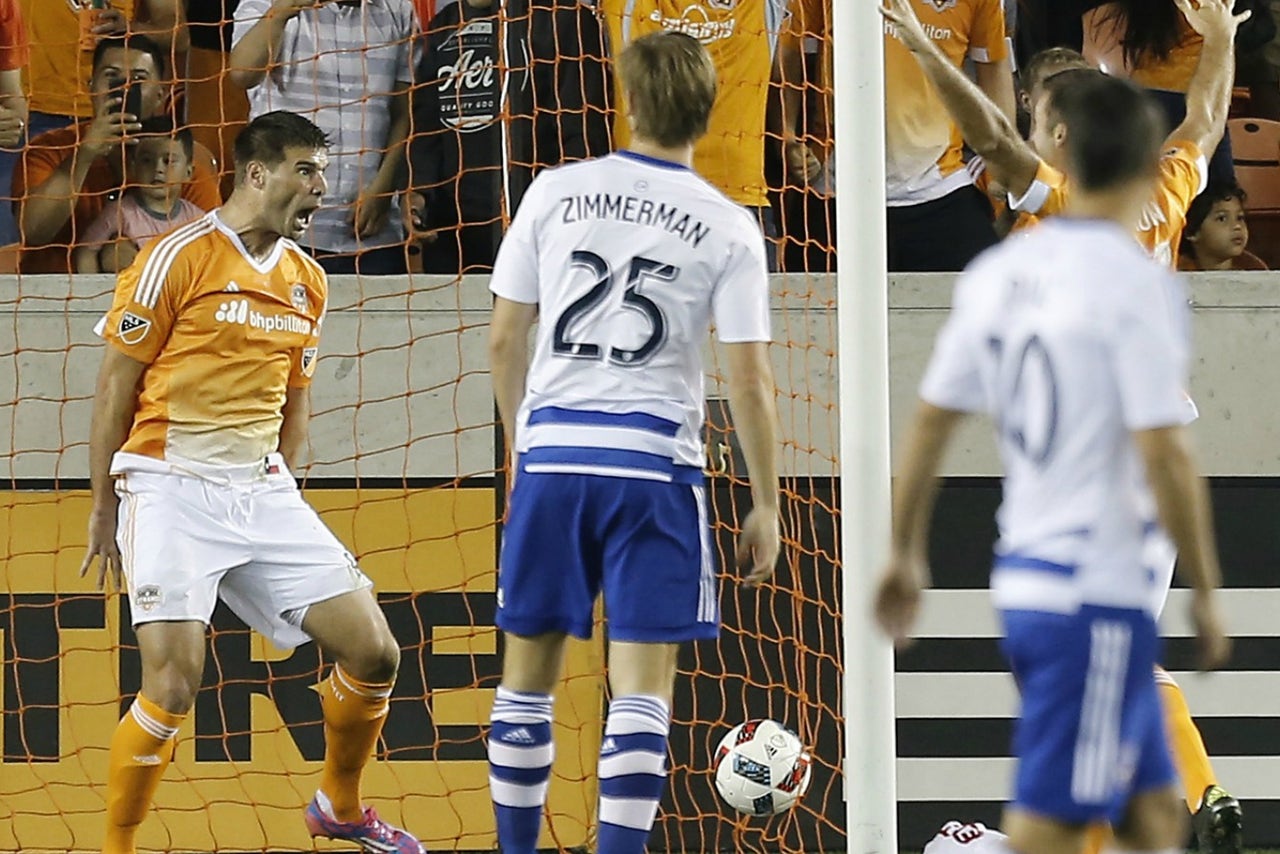 Matt Hedges is a defender so goalscoring isn't exactly his thing. He doesn't put the ball in the net often and anything he scores, it's kind of a big deal.
When he can calmly slot the ball into the net, it's an even bigger deal. It's amazing!
Except for the whole part where he put the ball into his own team's net and gave the other team a goal.
Oh no.
Oh no oh no oh no.
There's an element of miscommunication there as Jesse Gonzalez comes off his line to get the ball, but Hedges decides to play it anyway. They're clearly not on the same page and that's a problem, but even if Gonzalez waits back and is ready to collect Hedges' pass, he was going to have some travel. That;s just not a good pass.
Nothing was going right for FC Dallas, who went down 4-0 to in-state rivals Houston Dynamo inside of 30 minutes, but this own goal might be more embarrassing than the performance as a whole.
---
---