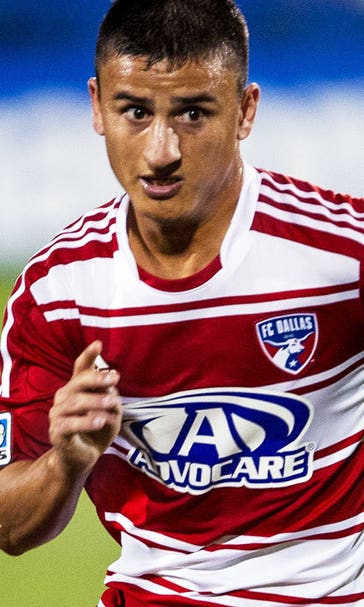 FC Dallas midfielder Mauro Díaz expected to miss 6-10 weeks with knee injury
BY Kyle McCarthy • May 7, 2014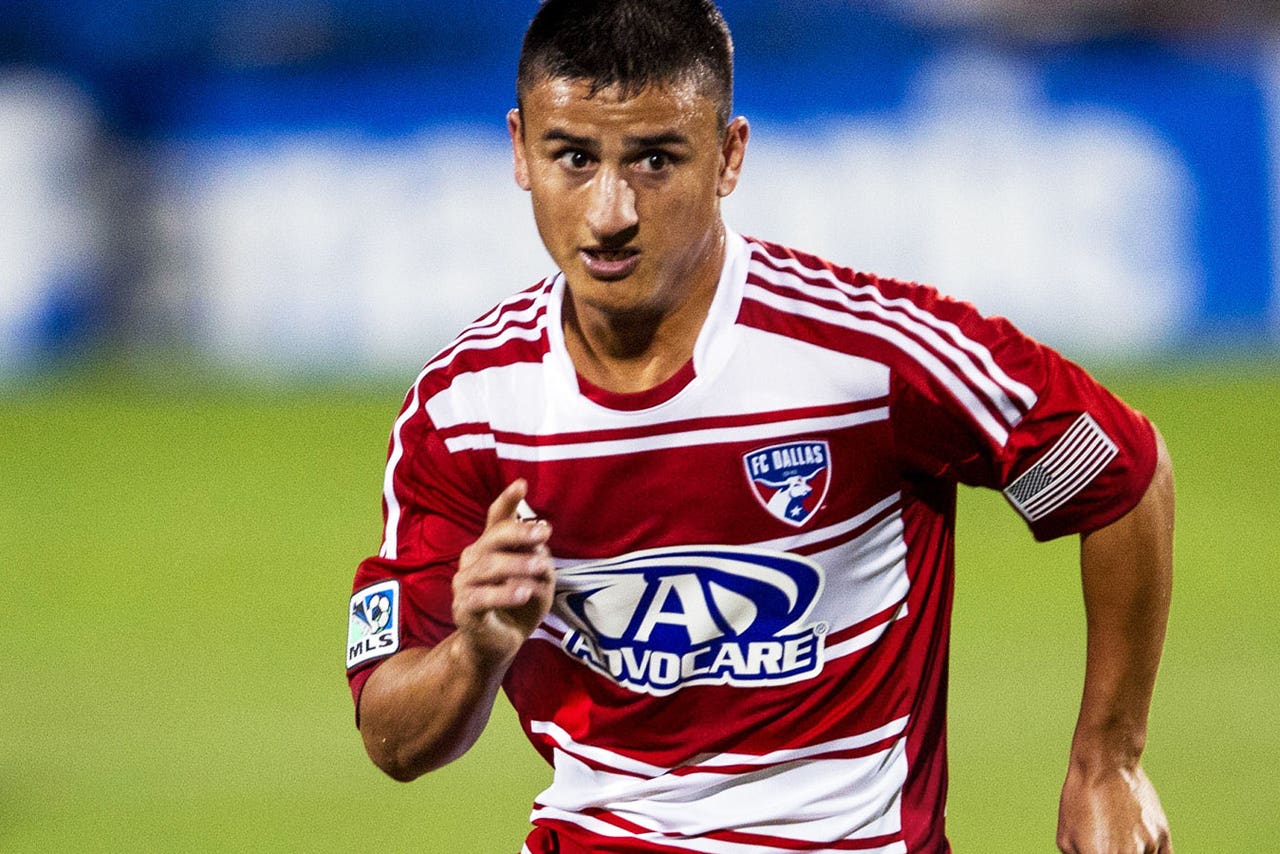 FC Dallas midfielder Mauro Díaz is expected the next 6-10 weeks with a right knee injury, according to a release issued by FCD on Wednesday.
Díaz, 23, is scheduled to undergo a procedure to repair the undisclosed damage in his knee next week in Dallas. The exact details surrounding his injury - a knock that kept him out of Sunday's 1-0 defeat to New York - remain uncertain.
The significant impact of his absence isn't in question, though. Díaz functions as the primary conduit in Oscar Pareja's 4-3-3 setup. He assumes most of the creative responsibilities and supplies most of the thrust for a team often reliant on set pieces (seven of FCD's 18 goals have come from corner kicks or dead ball situations, per Opta statistics) to produce in the final third this season. His success in the role led to MLS Player of the Month honors in March and spurred FCD to a bright start to the campaign.
Díaz simply isn't replaceable given the options at Pareja's disposal. Homegrown prospect Danny Garcia started in midfield against the Red Bulls and acquitted himself well enough, but it is a lot to expect a 20-year-old with one MLS appearance to cover for one of the top players in the league this season. Pareja may have to alter his approach and place more emphasis on playing directly and quickly to conjure the necessary goal threat. The former Rapids boss showed the dexterity to adjust with his former side last year at points in order to extract the necessary results. Similar efforts here might prove compulsory to compensate for the gaping hole in midfield right now.
Those potential changes might compensate a bit for Díaz's absence, but it won't reproduce the opportunity lost by his spell on the sidelines. FCD possessed an opportunity to snatch points with a relatively complete squad while other sides scrambled to compensate for World Cup selections. Any potential advantage gained in that department - including for potentials fixtures against Western Conference rivals LA Galaxy (May 21) and Real Salt Lake (May 24) - dissipated when Díaz picked up his knock.
At this stage, FCD must soldier onwards in search of points without their midfield fulcrum and their best player. MLS teams often struggle when placed in this predicament, but the good sides find a way to survive the blow and wring out points nevertheless. FCDmust devise similar methods over the next month or two to sustain its promising start and underscore its viability as a playoff candidate in the exacting Western Conference race. 
---