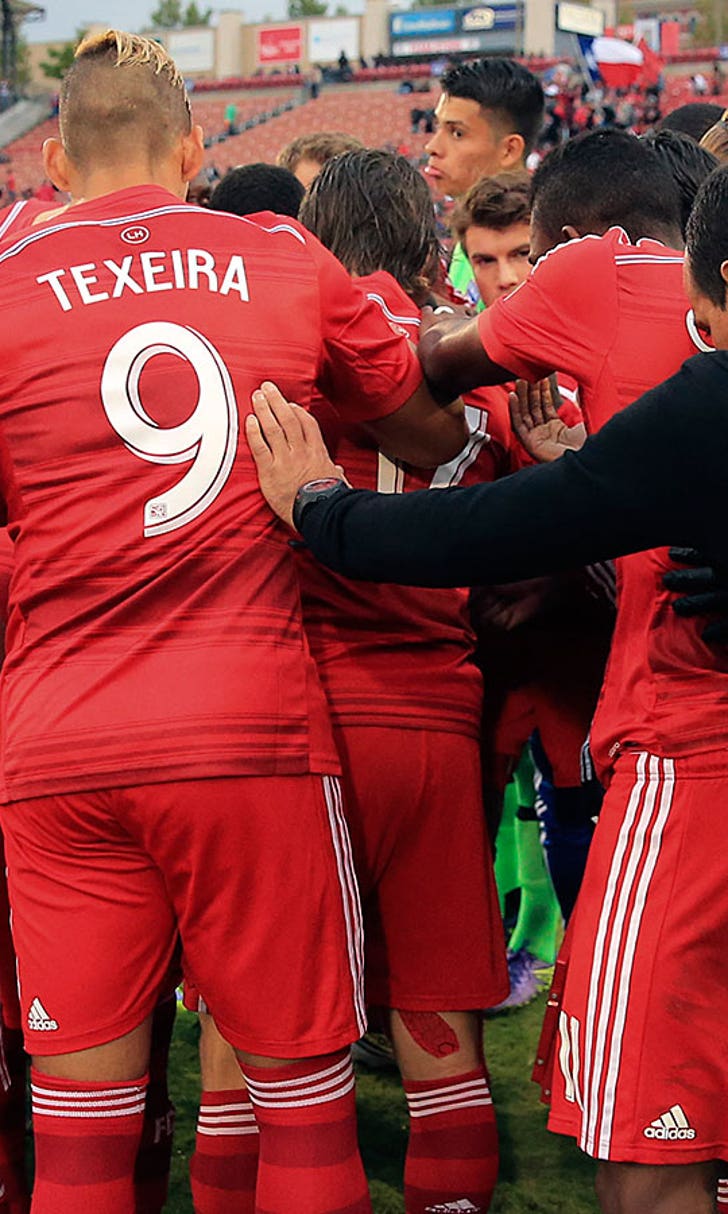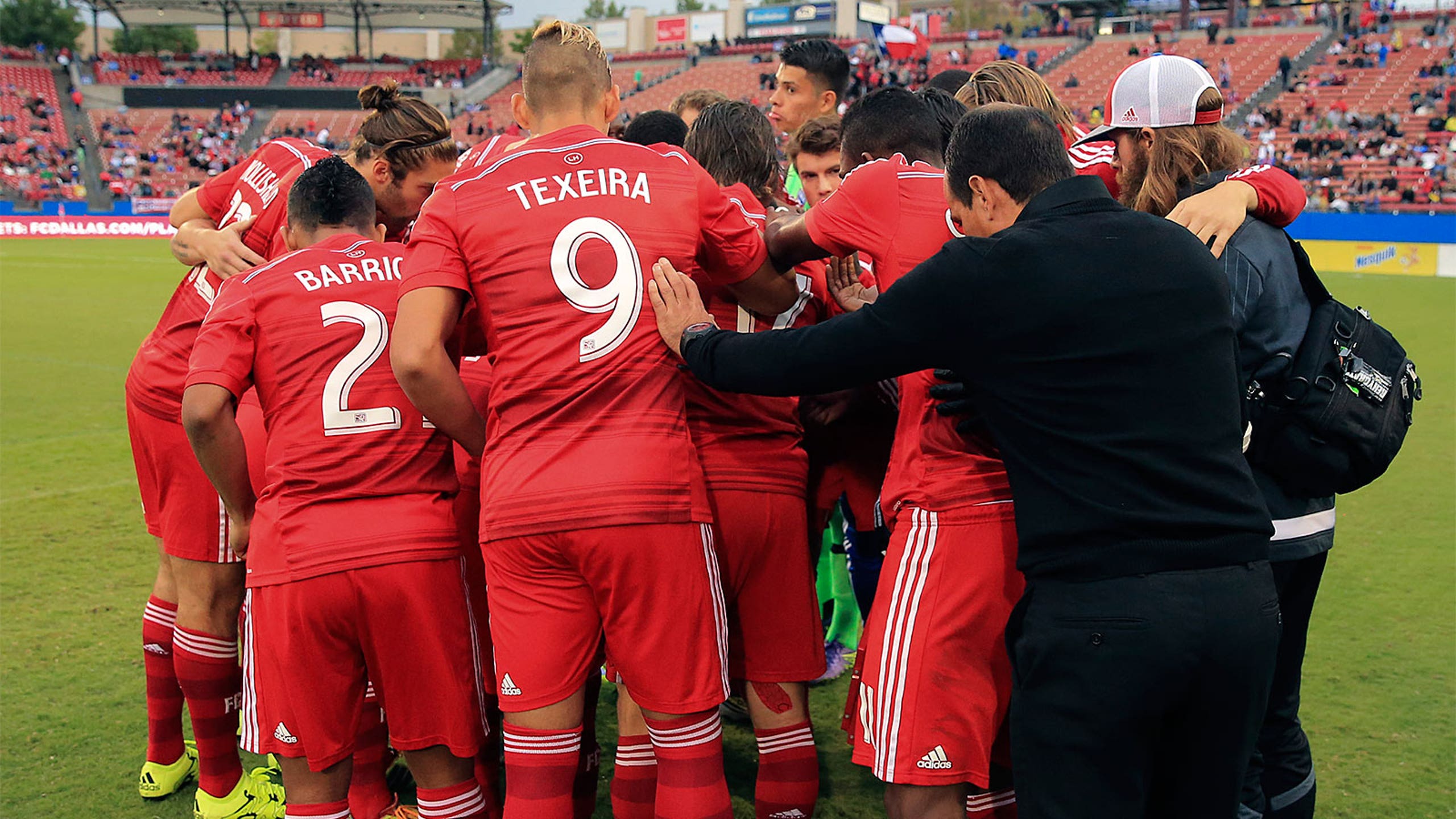 FC Dallas focuses on development to achieve success
BY Kyle McCarthy • November 20, 2015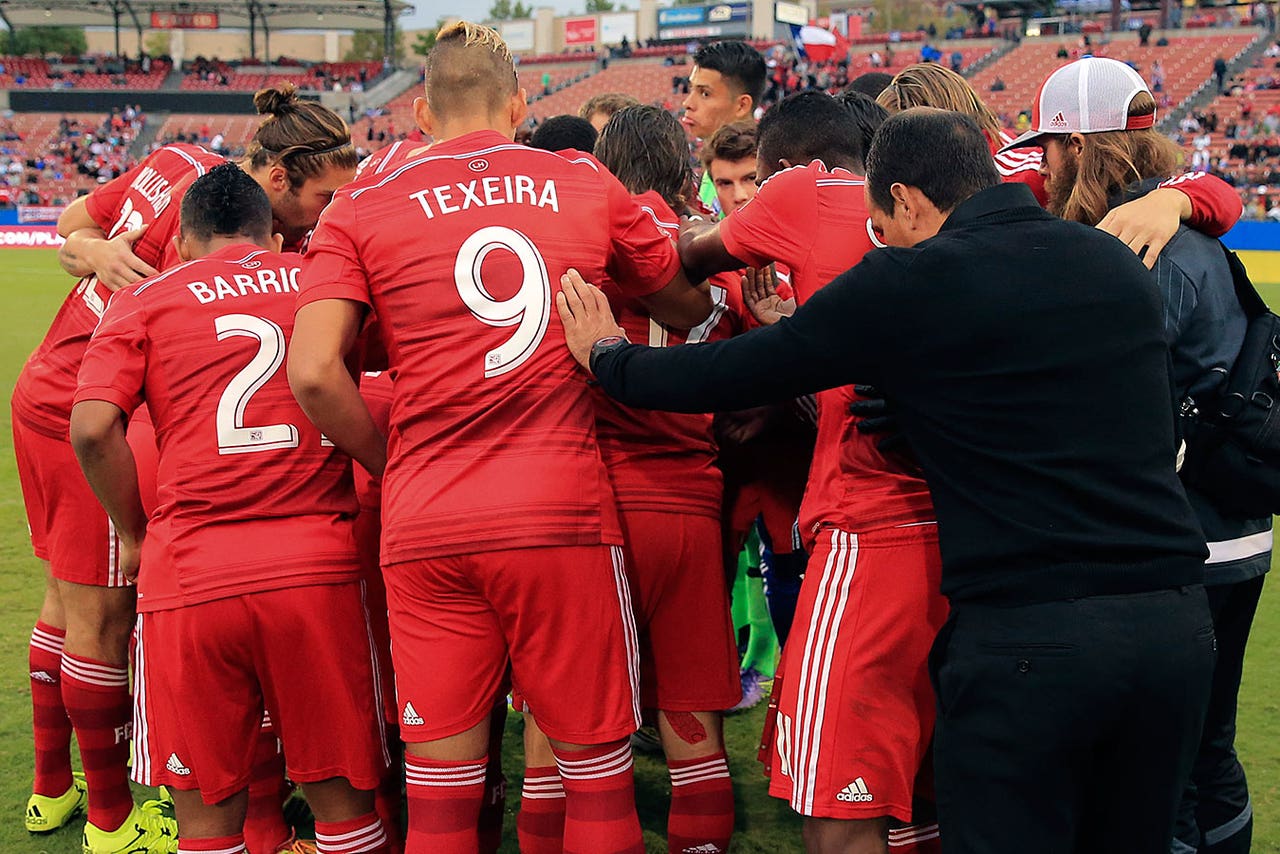 FRISCO, Texas --
FC Dallas coach Oscar Pareja knows the story well enough to rattle it off without hesitation. This isn't the first time someone asked him how Victor Ulloa went from peripheral figure to valued fixture.
Pareja tells it well enough to place it in a larger context on this sweltering summer morning in the shadows of Toyota Stadium. Ulloa is more than just a regular in the starting XI. His story -- a native of nearby Wylie nurtured on these impeccably manicured fields and nearly discarded before Pareja provided him with one last chance to prove his worth -- sums up why FC Dallas funnels its energy and its resources toward cultivating talent.
"Because he is a good player. I knew him," Pareja said as he explained why he offered Ulloa a chance to win a new contract during training camp two years ago. "I know his heart, I know his willingness, and I know his professionalism. What happened with this young man is that someone needs to provide him with an opportunity. It's hard for me to see youngsters who have developed four, five, six years in the club -- the ones that we consider can have an option [to play as a professional] -- to let them go without giving them a chance. It happened with us with a few, but we try not to make those mistakes."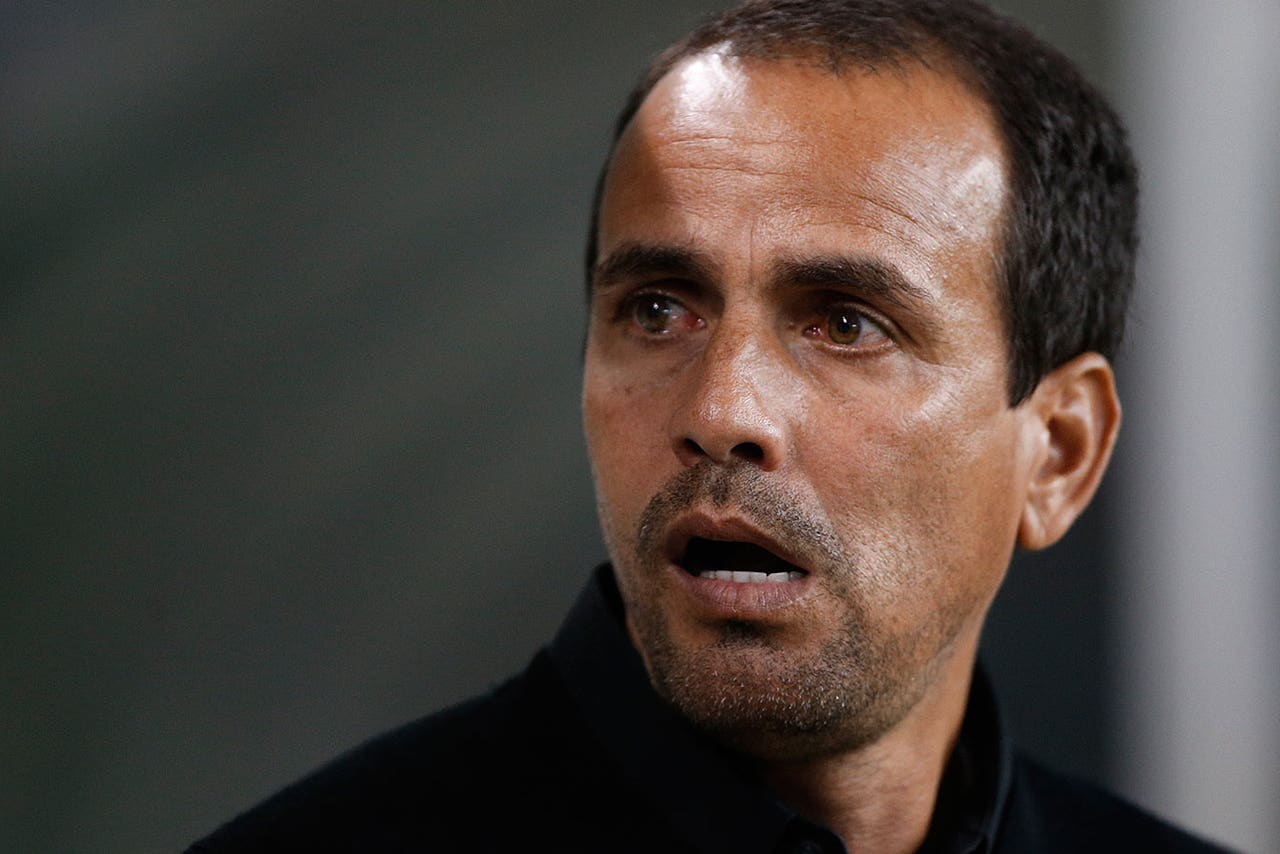 Former FC Dallas star Oscar Pareja left Colorado at the end of the 2013 season to return to Dallas and set the wheels in motion for the success over the past two seasons.
Mistakes are a part of the process. It is a lesson FC Dallas grasps all too well, even with the first leg of the Western Conference final against Portland Timbers ahead on Sunday (live, 7:30p.m. ET, FS1, FOX Sports GO, FOX Deportes).
Trial and error formed the foundation for this journey to the top of MLS. Building an academy isn't some one-size-fits-all project. It takes foresight. It takes patience. It takes time. It takes resources. And, most of all, it takes failure.
FCD navigated through those phases over the past few years in a bid to extract the most from a catchment area filled with talented prospects often ignored or marginalized by traditional U.S. Soccer development mechanisms.
Those frustrations informed FCD along the way and reinforced the need for more precision. The approach shifted. The principles evolved. The success bubbled through on academy field after academy field, even if the players never quite made it through to the first team. And then former FCD star and Academy coach Pareja returned from Colorado prior to last season and sent the process into overdrive.
Former FCD coach Schellas Hyndman played a key role in those foundational years and steered the club to MLS Cup in 2010, but Pareja served as the catalyst to pull disparate threads together. He integrated FCD Academy players into the club more thoroughly and preached the need for possession across the board. He pushed several of the players he used to coach in the academy into the first-team picture. He trusted them to perform and urged them to propel the club to new heights.
"To be honest, I don't think I would be in Dallas if it wasn't for him," Ulloa said after that same training session. "I'd be somewhere else, I think, Mexico. Like you said, there are a lot of what ifs. Things happen for a reason. Thankfully, he came back, I came back and I proved to everyone that I could play."
Ulloa's success -- 61 games played during the past two seasons in the heart of the FCD midfield -- and the strides made by the club as a whole validates the way forward.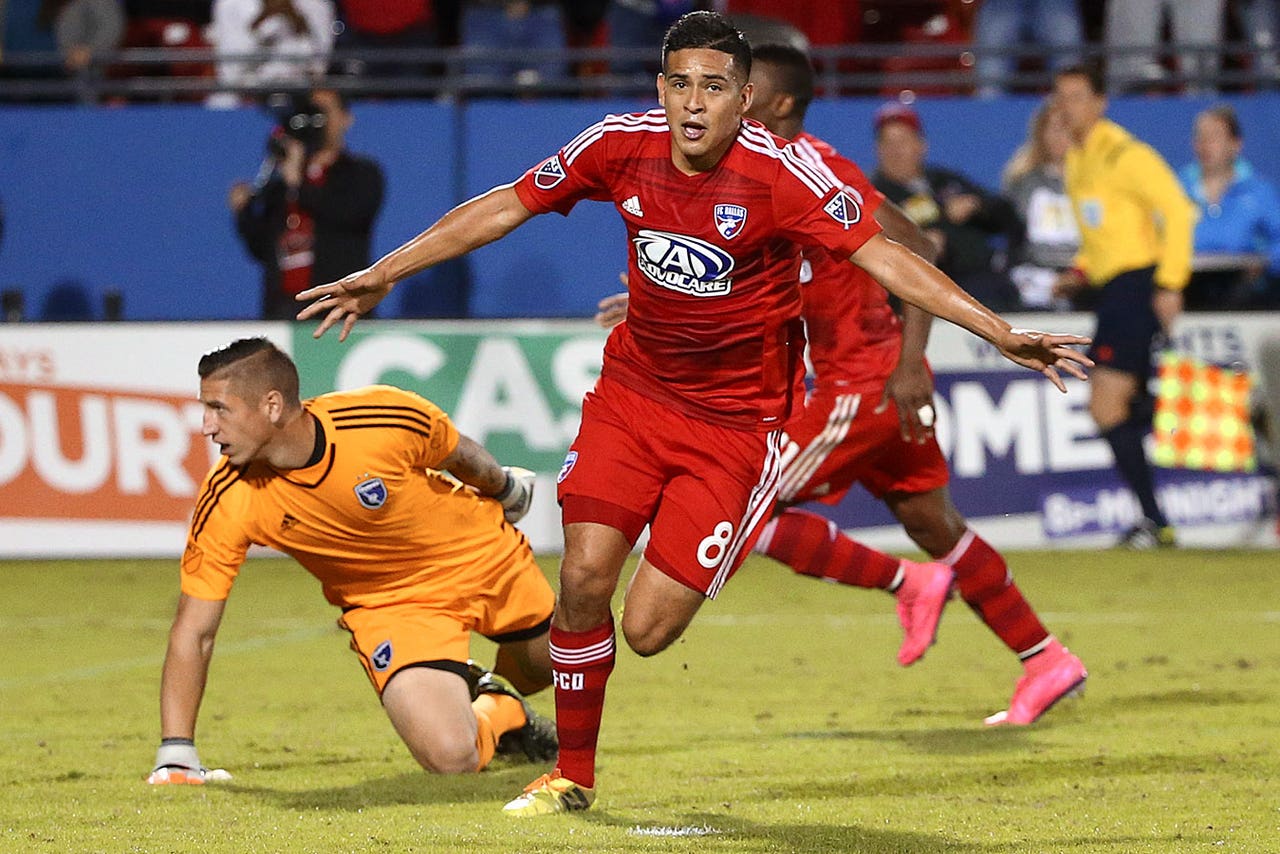 FC Dallas midfielder Victor Ulloa played one first-team game in three years before establishing himself as a first-team fixture under Oscar Pareja.

The model extends beyond the Academy, though. It is about identifying talent wherever possible, expending the capital necessary to procure it -- Fabian Castillo cost the better part of seven figures when he first arrived from Deportivo Cali in 2011 and developed slowly enough to prevent FCD from flipping him quickly for a profit -- and nurturing it accordingly. It is the blueprint designed to keep FCD competitive against teams with bigger stars and larger budgets.
Whether this season ends with the ultimate validation of a MLS Cup triumph remains uncertain. The modest first-team spending left FCD without a reliable center forward to benefit from the work carried out by Castillo and Mauro Diaz. And this team -- even with a resolute defensive core and a promising young goalkeeper in Jesse Gonzalez -- is reliant on Castillo and Diaz to the point where there are few alternatives if both players fail to fire for one reason or another.
Those frailties do not necessarily diminish FCD's chances of securing a first title or undermine the work carried out over the past few years. They simply reflect the long and winding path charted to make the best use of the available resources and set a sustainable -- if occasionally fallible and imperfect -- course for the future.
"It's encouraging for the franchise," Pareja said as he reflected on the work carried out. "It's a model. It's an approach. It's a way to see and do things. We want to do it that way. Here, sometimes, the discomfort is normal. Results sometimes do not come right away. But when you see these guys competing and see that they are drawn from our community, it is worth it."
---
---