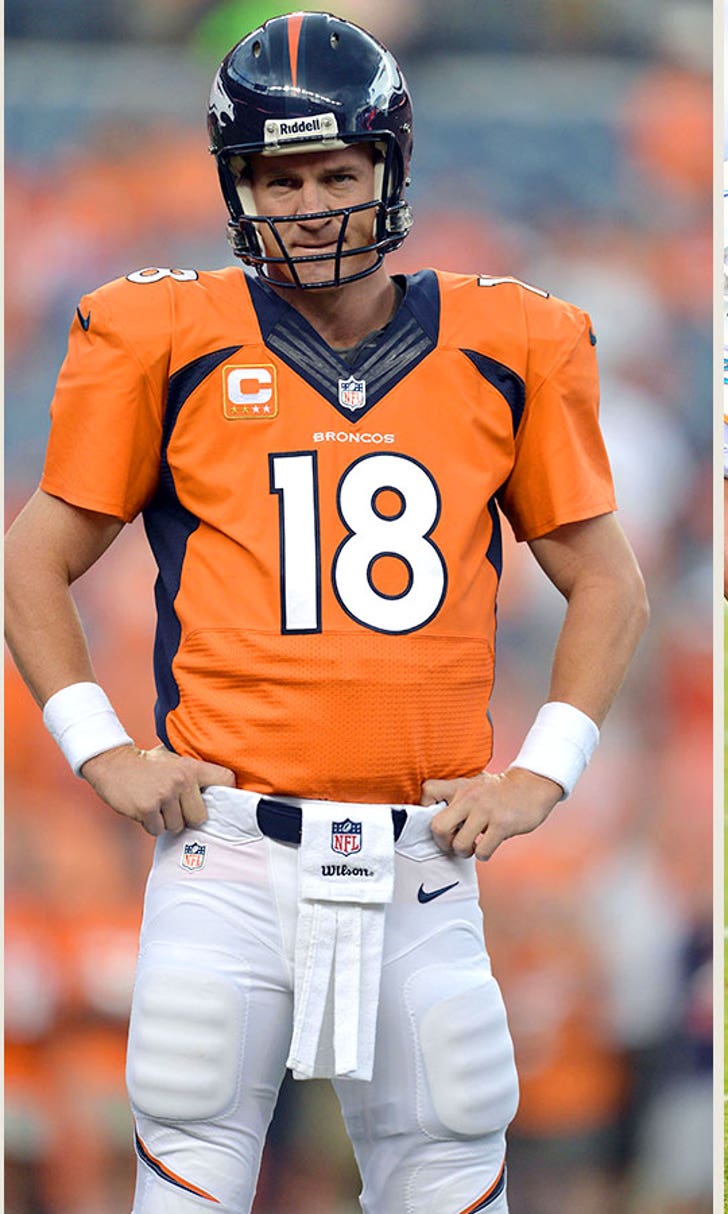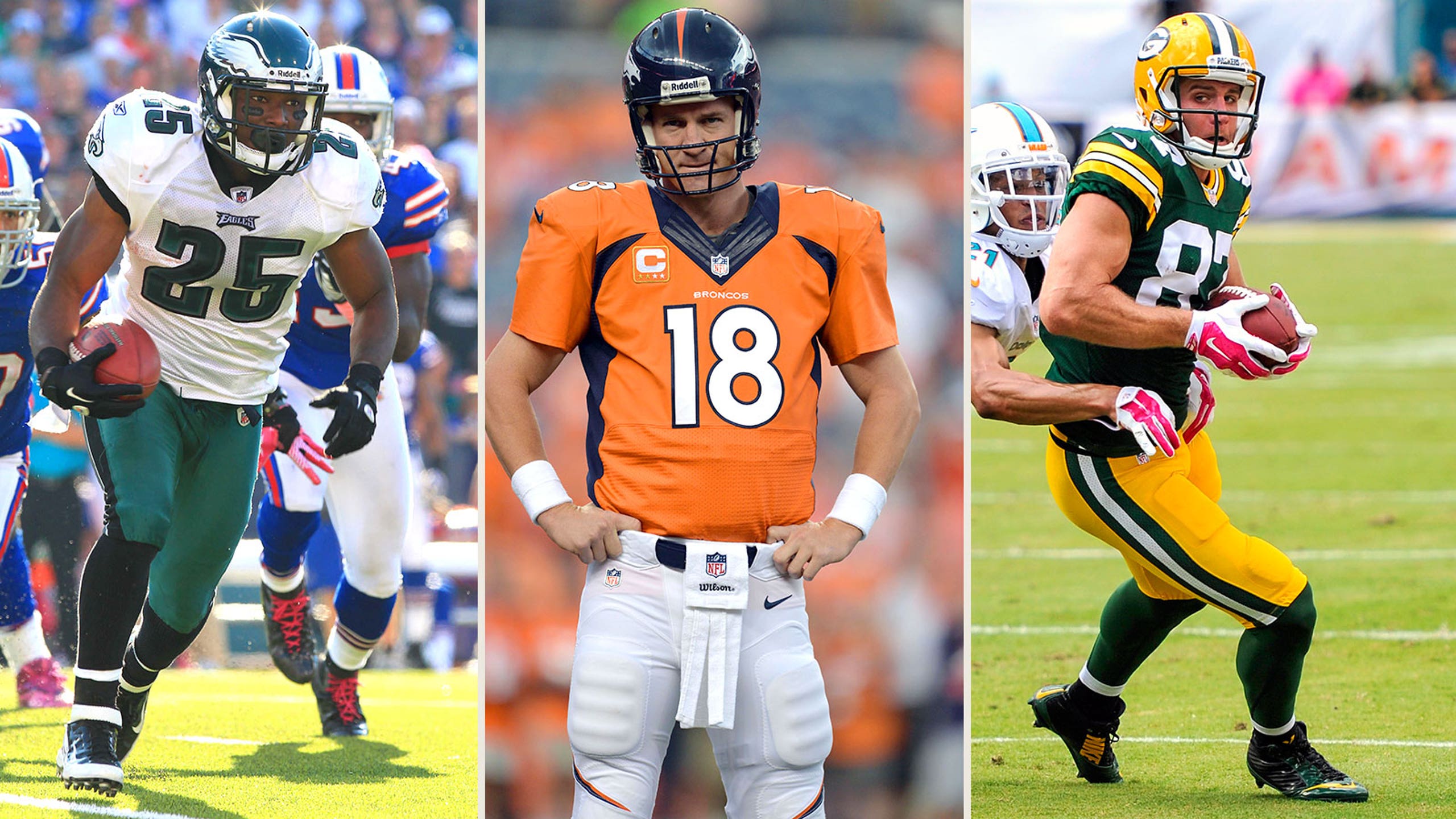 Fantasy Fox: Mock-draft simulation for the No. 9 slot
BY foxsports • June 15, 2015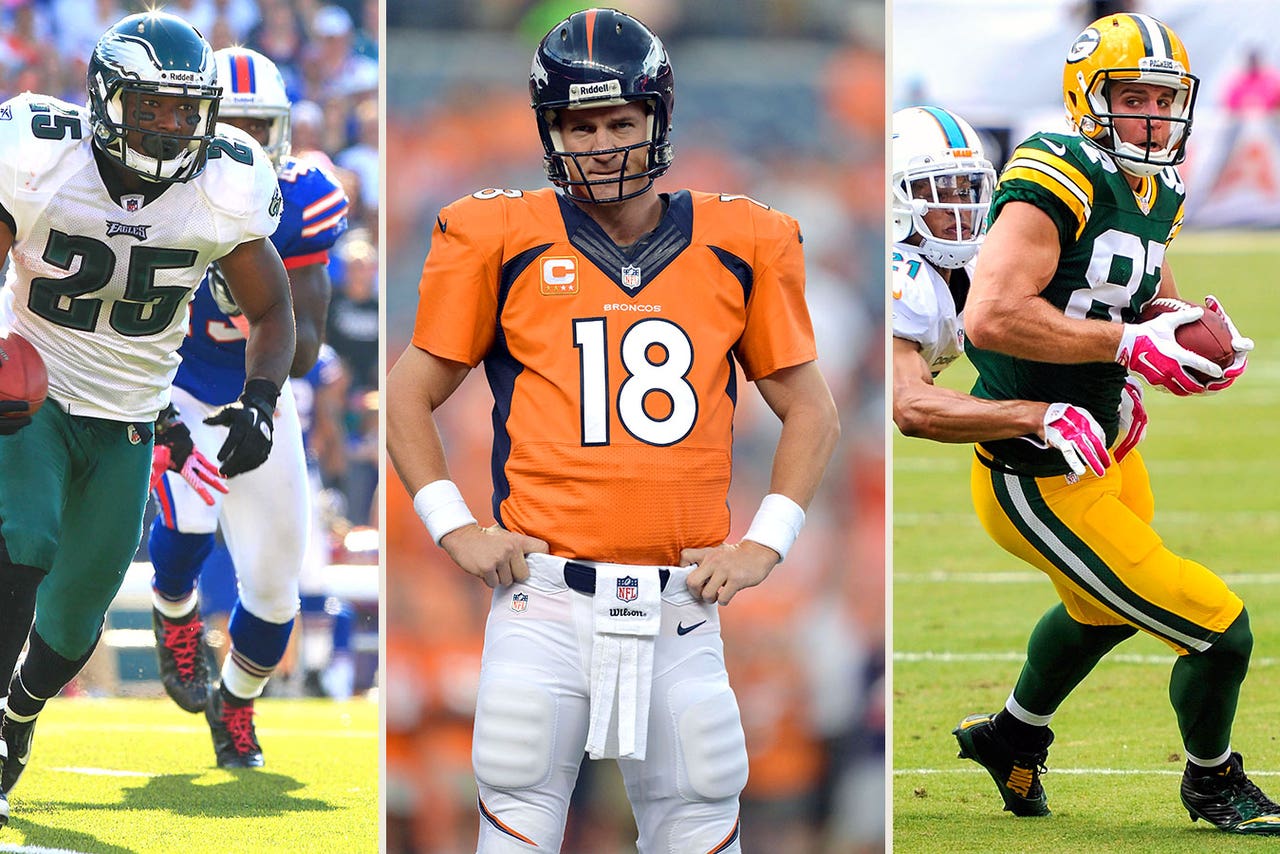 Rationale: ... For this mock draft, however, Bell didn't last until the 15th overall pick. And that's fine.
We'll merely shift the focus to Nelson -- our No. 3-rated wide receiver -- who enjoyed career-best tallies with catches (98), targets (151) and yards last season (1,519).
For good measure, Nelson has a four-year average of 10.8 touchdowns.
But I also bought a similar party line out of Colorado two years ago ... when Peyton Manning, who had passed for only 4,659 yards/37 TDs in 2012, could routinely be found in Round 4 of standard-scoring drafts (only four points per TD pass).
Peyton's 2013 response: All-time, single-season highs in yards passing (5,477) and TD passes (55).
I realize the sun's setting on Peyton's career; but for once in fantasyland, I want in on the (reasonably priced) ground floor.
a) With Andre Johnson off to Indy, Hopkins should be a shoo-in for 150-plus targets. Of his last 10 games in 2014, the Clemson product collected eight-plus targets eight times.
b) As the Texans' No. 2 wideout last year, Hopkins notched eight games of 95 yards receiving and/or one touchdown.
Fast forward to the present: Maclin (85 catches, 1,318 yards, 10 TDs with Philly last year) brings immediate credibility to Kansas City's vertical attack. In fact, I'm betting he finds the end zone once (or maybe twice) in the Chiefs' season-opener against the Texans.
If Martin had incurred a career-threatening knee or shoulder injury in the last two seasons, perhaps I'd be glum about his long-term prospects. 
Instead, I merely view his shoddy stats from last year (558 total yards/2 TDs) as a case of not adapting to the old-school ways of Bucs head coach Lovie Smith.
Bottom line: If Martin (and second-year tailback Charles Sims) cannot succeed with Tampa Bay this year, given the O-line upgrades, Smith's devotion to the running game and the addition of QB Jameis Winston ... then I'll happily wave the white flag on Martin.
Next year.
From Weeks 13-17 last year, Fleener (51 catches, 774 yards, 8 TDs) led all tight ends in receiving touchdowns, standard-scoring points (overall) and average points per game.
His stats during that five-game span: 20 catches, 307 yards, four TDs.
Jay Clemons, the 2015 national winner for "Sports Blog Of The Year" (Cynopsis Media) and 2008 Fantasy Football Writer of the Year (Fantasy Sports Writers Association), can be reached via Twitter, day or night, at @ATL_JayClemons.
---