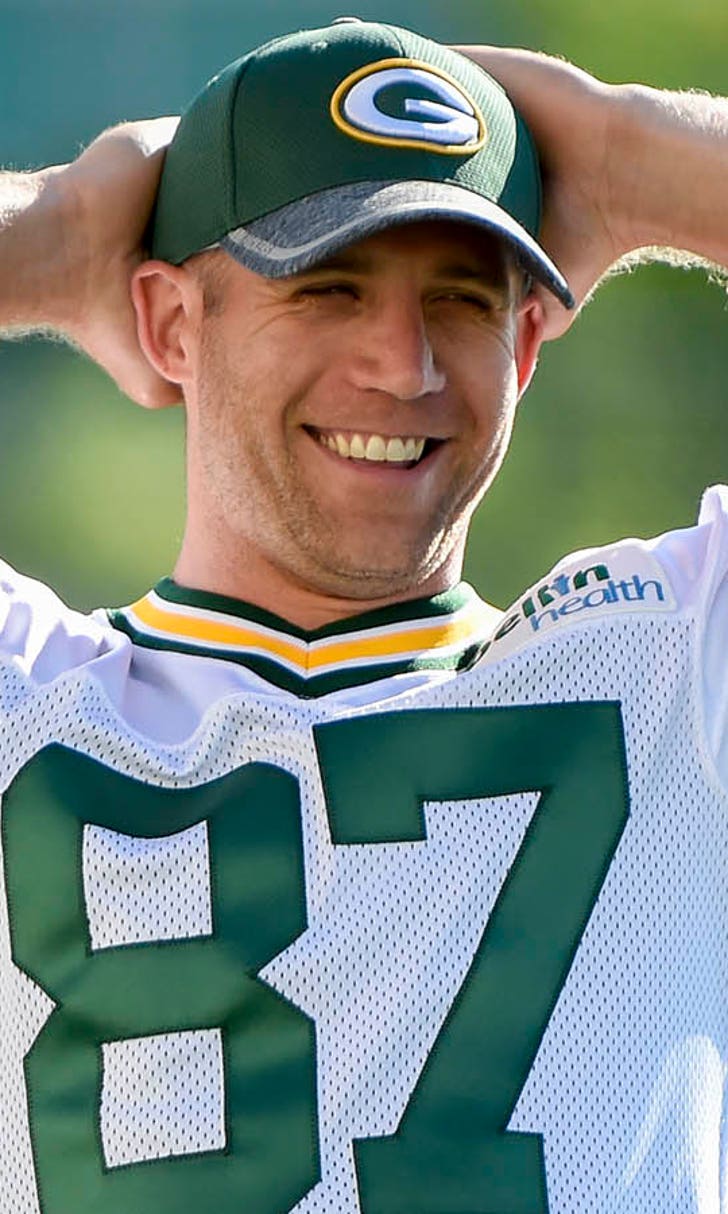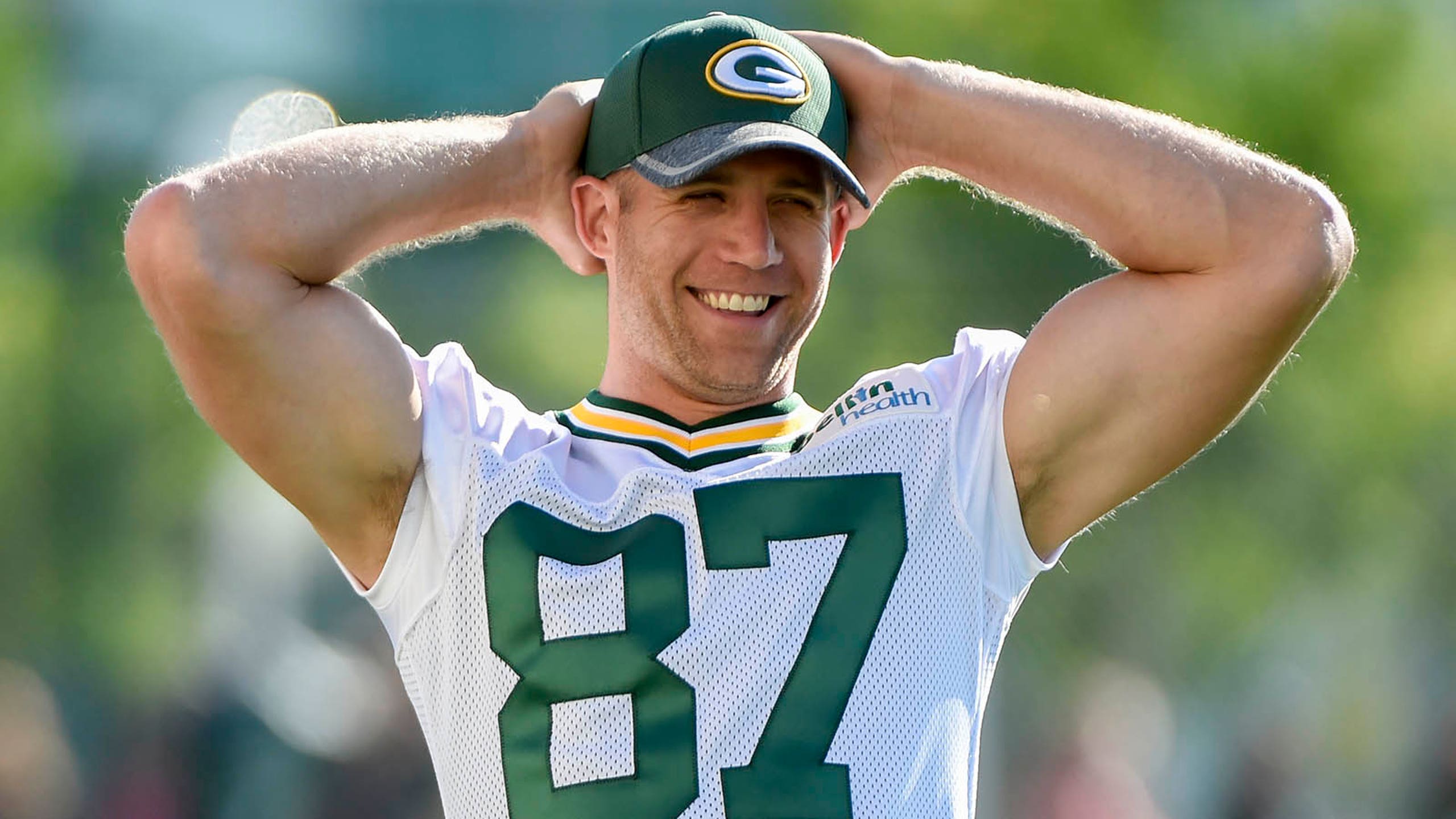 Fantasy Football Questions: Preseason's Biggest Risers and Fallers
BY foxsports • August 22, 2016
Every week, the FOX Sports Fantasy team will tackle a few important questions regarding the upcoming fantasy football season.
For this week, we'll talk about some of the biggest risers and fallers heading into your drafts. 
Ryan Fowler (@FOXSportsFowler): I had Bell ranked as a Top 12 running back in PPR leagues before the suspension was reduced. His 2016 fantasy value comes down to risk assessment (knee injury rehab, RBBC) versus the height of his fantasy point ceiling. You have to start two running backs and nobody is going to sell me on a three-game suspension costing Bell. Even if DeAngelo Williams cuts into some of his work and production, at worst Bell finishes the season ranked RB8. With all the rainbows and puppy dogs, Bell just misses the first round on my board at 14th overall and RB6.
John Halpin (@JHalpin37): Not for me. The suspension hurts Bell's stock in my eyes, but we're also making a big assumption that he'll be back to his old self after returning to the field from last season's knee injury. Maybe he will, but I'd rather not bet on it with a first-round pick. And that probably means I won't own him.
Adam Meyer (@FOXSportsMeyer): He still isn't cracking the top 12 for me. There are too many top tier wide receivers I would rather have, along with a few running backs, before taking a player who will miss three games and who is returning from a season-ending injury in 2015.
D.J. Foster (@FOXSportsFoster): I'm right on the cusp of bumping him into the first round, but for now, he's sitting at 14th in my rankings. There's at least a small chance that the Steelers ease him into his usual bellcow role after his return from suspension, especially if DeAngelo Williams is playing well. I'm confident Bell will finish as a top-10 RB without breaking a sweat, but a receiver in the first-round still feels much, much safer.
RF: If Christine Michael and Dak Prescott were in the same backfield, I'm pretty confident preseason #NFL Twitter would self-destruct. Michael has a lot of momentum heading into the third week of the preseason, but for me Rawls still reserved a spot and 15+ touches per game. Now that I'm halfway through this answer, I realize the question was MOST confident. Easy, Jordy Nelson without hesitation.
JH: Nelson is the clear winner here, with an ADP in the middle of Round 2. Lewis is still on the PUP list, and might start the season there. Rawls won't play until the fourth preseason game, and an apparently improved Christine Michael could eat into his workload. Eifert will probably miss at least the first three games of the season, and who knows how effective he'll be after that? Recoveries from serious injuries have varying degrees of unpredictability, but Nelson is the safest bet of this quartet.
AM: I want Jordy Nelson on every team. In 2014, Green Bay led the NFL with 30.4 points per game. Last year, without Nelson, the average dropped a full touchdown (23 ppg). With Nelson back in the mix, the Packers offense will thrive and he'll have a chance to be a Top 5 WR.
DJF: I don't think I'll end up with a single share of Nelson, as I'm a little scared to take a 31-year-old receiver coming off major knee surgery. Nelson is a better bet in standard leagues, mainly because he's never recorded a season with over 100 receptions and currently carries an ADP in the middle of the second round. I'm most comfortable with Rawls in the early fourth, as he should get plenty of touches as the RB1 for a team that runs the ball quite a bit.
RF: On July 1st, Giants rookie wide receiver Sterling Shepard's average draft position was the 10th round. As of August 19th, his ADP has soared to the seventh round. I don't think that rise to fantasy fame is over. Fellow rookie wide out, the Saints' Michael Thomas still carries a 10th-round ADP, but over the same stretch of time has watched his ADP jump three rounds. His rise isn't over either.
JH: I think Devin Funchess moved up a full round in ADP in the time it took me to write this sentence. There's been a lot of talk from Panthers' camp - deservedly so - that Funchess is ready to take a big step forward, with some pundits suggesting that he'll have a better fantasy season than Kelvin Benjamin. I'm not sure if that's the case, but drafters are in the midst of moving Funchess from the 11th round into the 9th or 8th.
AM: Vance McDonald is earning a lot of attention, as he should be, as a reliable target in San Francisco. Thus far, the 49er TE has caught five passes for 92 yards and a TD (18.4 yards per catch). Somebody has to catch the ball for SF and McDonald could be the guy and won't cost you very much in the fantasy draft, too.
DJF: Patriots RB James White, who caught 40 passes last year, is going to fly up draft boards after news of Dion Lewis needing knee surgery. The biggest non-injury climber, though? It looks like Bears RB Jeremy Langford has a rocket strapped to his ADP, as he's moved up to the 5.4 spot, according to FantasyFootballCalculator.com. With another good preseason performance, it wouldn't be a surprise if the second year back snuck into the fourth round. He has very little competition in Chicago, and starting running backs get snatched up early. 
---
---